Rosalie and Frank Turner Establish Endowed Professorship for Race Education at TAMUC
Award-winning novelist Rosalie Turner and her husband, Texas A&M University-Commerce alumnus Frank Turner, are doing their part to end systemic racism in America through education.
The Turners, who live in Durham, North Carolina, have established the Rosalie and Frank Turner Race and Reconciliation Endowed Professorship in the Department of Counseling at A&M-Commerce. The endowment will support experience-based learning opportunities for students, centered on the study of race and reconciliation.
Frank and Rosalie believe A&M-Commerce is the right place to invest in social change. "I think the diversity of A&M-Commerce lends itself to a body that could significantly benefit from an education in systemic racism," Frank said.
The couple observed that many students have only a surface-level understanding of civil rights history in America. The Turners hope the endowed professorship will empower students to dig deeper into the past.
"We want to provide opportunities for students to learn as much as they can about the history of race relations and civil rights in America," said Rosalie. "By looking at the past, we can see where we need to go in the future," she said.
From 2010 to 2020, the Turners led more than 300 A&M-Commerce students on 11 civil rights tours through Alabama, Mississippi and Tennessee. The tours brought the Civil Rights Movement to life as students visited landmarks where history was made and heard fascinating stories from people who had actually lived the experiences.
The tours encompassed key historical landmarks, including the Edmund Pettis Bridge in Selma, Alabama, Mount Zion United Methodist Church in Philadelphia, Mississippi, Sixteenth Street Baptist Church in Birmingham, Alabama, and the Lorraine Motel in Memphis, Tennessee. At many of the stops, real-life historical figures were on hand to share their personal accounts.
Dr. LaVelle Hendricks, A&M-Commerce professor of counseling, helped lead the tours and witnessed the impact on students.
"Students saw civil rights history first-hand, spoke with foot soldiers who were on the scene with Dr. Martin Luther King, Jr., and participated in candid discussions with Former United Nations Ambassador Andrew Young and others who were there when history was made," Hendricks said. "Our students have been personally impacted by the folks who made history rather than just reading a history book, and Frank and Rosalie have made this possible."
"For us, giving those tours was a huge thrill," said Frank. "To see the reaction of the students as they heard the stories was very rewarding."
Rosalie agreed that the effect on the students is powerful. "Many students have told us, often with tears in their eyes, that they had no idea what their grandparents went through," she said. "They often describe the civil rights tours as life-changing. We love to hear that."
The impact of these trips inspired the Turners to create the Race and Reconciliation Endowed Professorship. The professorship will enable students to continue to learn about race, civil rights and social justice, even after the Turners no longer lead the tours.
"Our goal is to provide a vehicle for this knowledge about civil rights history to continue," said Rosalie.
Dr. Hendricks said the endowment opens endless possibilities for race education at A&M-Commerce, such as cultural competency classes, race and reconciliation seminars with noted leaders, events and activities promoting understanding and race, and experiential learning opportunities.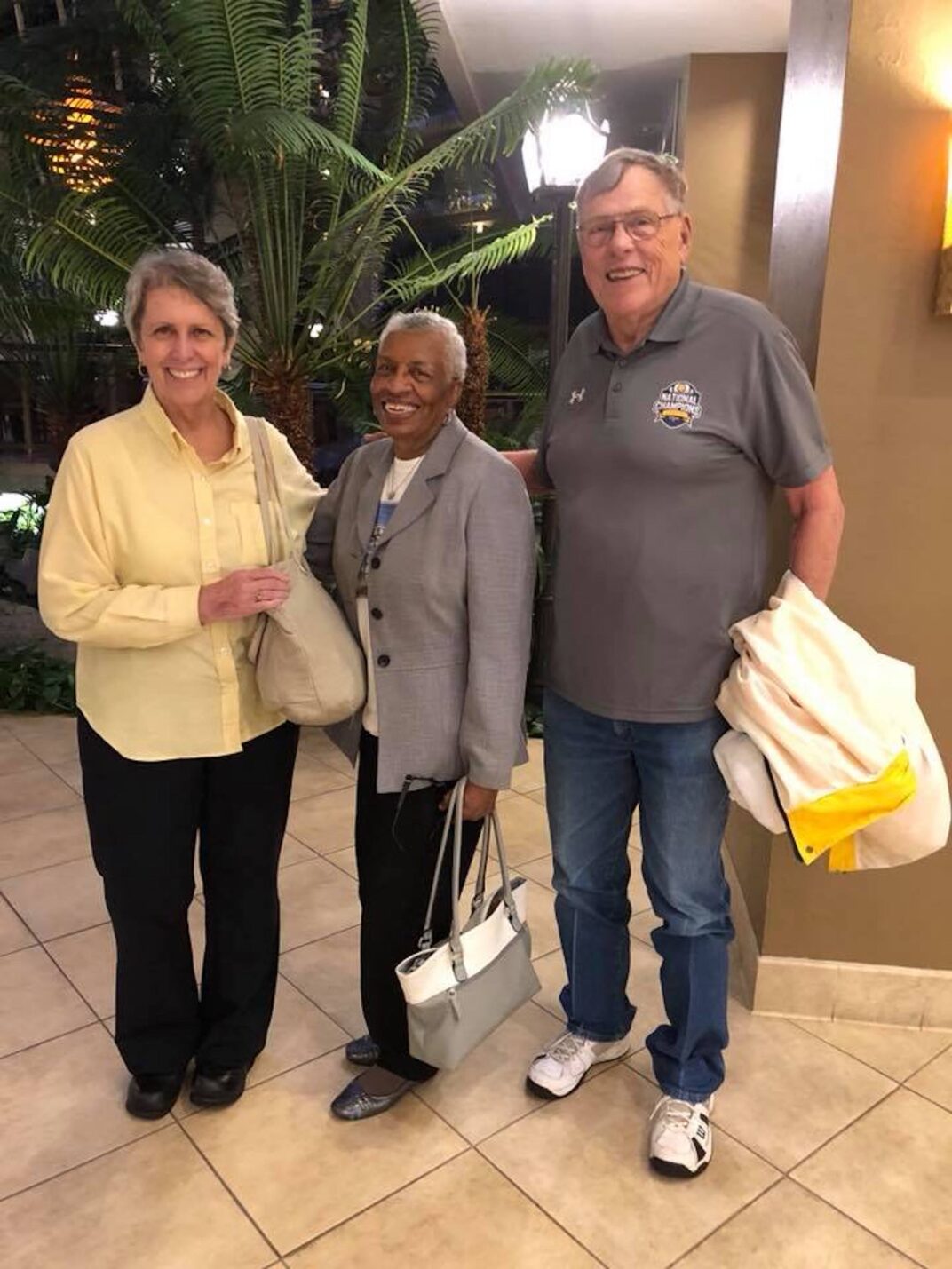 The Turners are long-time supporters of A&M-Commerce. They made their first gift to A&M-Commerce (formerly East Texas State University) in 1989 and have been passionate supporters and advocates for more than 50 years. Frank founded the Tejas/Sig Ep Endowed Scholarship in 2003 with support from other Tejas/Sig Ep members to lessen the financial burden of higher education for students at A&M–Commerce. The scholarship has grown to over $425,000 in endowed funds and has provided over $150,000 in scholarships and over 80 total scholarships since its inception.
Frank graduated from East Texas State University with a Bachelor of Science in agriculture and minors in economics and biology. Rosalie graduated from Mary Washington College in Fredericksburg, Virginia, with a Bachelor of Science in sociology.
The two met in March 1962 while Frank was attending Marine Officer Basic School in Quantico, Virginia, and Rosalie was in college. Eight months later, they were engaged at Camp Pendleton, California, and then Frank was off on a year-long stint in the Marines that included Cuba and Southeast Asia. The couple wed in November 1963. Frank would later serve in Vietnam from 1967 to 1968 and was awarded the Navy Achievement Medal for his leadership.
Both Rosalie and Frank are lifelong humanitarians. Rosalie chose a degree in sociology to prepare herself for a life of service to populations in need. After her college graduation, she was fortunate to be a stay-at-home mom who dedicated her life to service and education. She worked as a juvenile probation officer, director of Christian education, adult literacy instructor and tutor for inner-city children. She also established summer reading programs in rural and inner-city areas and volunteered with numerous service- and faith-based organizations. In 1995, Rosalie received the highly esteemed JC Penney Award for her work in the inner city of Jacksonville, Florida.
Frank's tenure in the railroad industry led the couple all over the continental U.S. Throughout his career, he served in many leadership positions, including president and CEO of Midsouth Railroad, American Shortline Association, Regional Railroad Association, among others. In 2002, the 107th U.S. Congress honored Frank for his visionary leadership in the railroad industry. The Association of American Railroads presented Frank with a similar award. He also served on the Transportation Advisory Committee to the Bush Administration. In addition, Frank was honored as a 2015 Gold Blazer for his outstanding contributions to A&M-Commerce.
Wherever they lived, the Turners participated in a variety of philanthropic opportunities. When they moved to Birmingham, Alabama, Rosalie became inspired by the rich historical landscape. She began visiting the local Civil Rights Institute to read and listen to first-hand accounts of the civil rights struggle in the American South. Already an award-winning author of eight books, Rosalie's research led her to write and publish March with Me in 2013, a coming-of-age novel set in Birmingham during the Civil Rights Movement. The book was an IndieFab winner for historical fiction and a finalist for USA Best Book Awards for Multicultural Fiction.
With the establishment of their endowment, the Turners are confident that students will have access to quality race and civil rights education programs at A&M-Commerce for generations to come. They feel that civil rights education is especially important at this moment in our nation's history.
"We feel there is an urgency, and the time is right for students to gain an in-depth knowledge about civil rights history," Frank said. "Some things have improved over the years–like the voting rights act, the desegregation of schools and public facilities–but then we sort of reached a certain point, and no matter how you look at it, systemic racism still exists. So, that's why we want to get this endowment started now. With race and civil rights education, we feel like there's an opportunity for continued change," he said.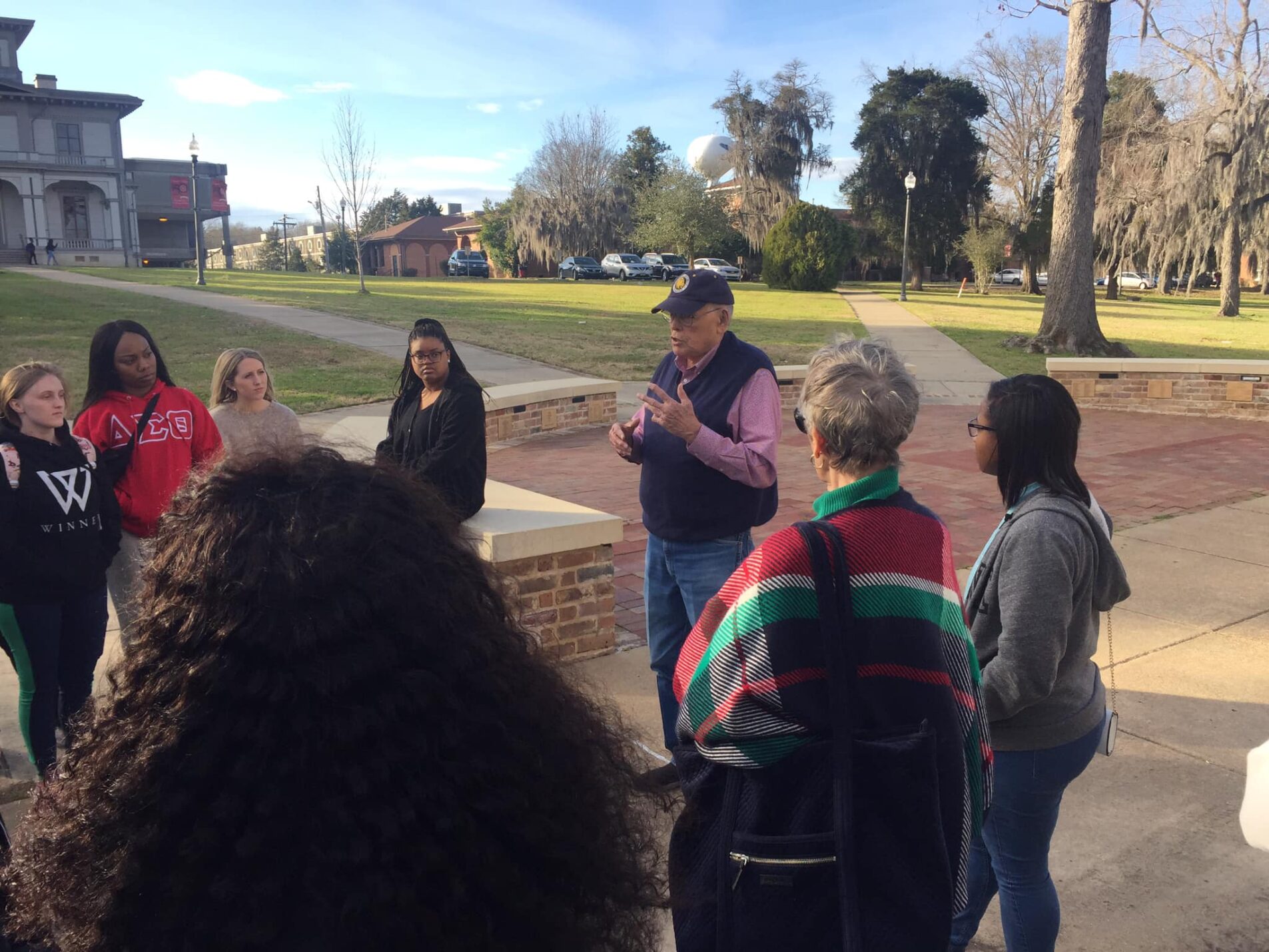 Dr. Kimberly McLeod, dean of the College of Education and Human Services, expressed sincere gratitude on behalf of the university and emphasized that future generations will benefit from the Turner's generosity.
"The Civil Rights Movement has had such an impact on Rosalie's life that she has shared those insightful lessons in many of her written works," McLeod said. "However, what is most moving is that the Turner's endowment will allow us to teach those important historical lessons perpetually and inspire hope in future generations. A&M-Commerce is proud to be the home of the Rosalie and Frank Turner Race and Reconciliation Endowed Professorship."
If you would like to donate to the Rosalie and Frank Turner Race and Reconciliation Endowed Professorship, visit giving or contact Taylor Phelps at 903.886.5554 or [email protected].