Michael Gulden
Academic Advisor for All CoSE Majors with less than 45 credit hours
Student Transition and Support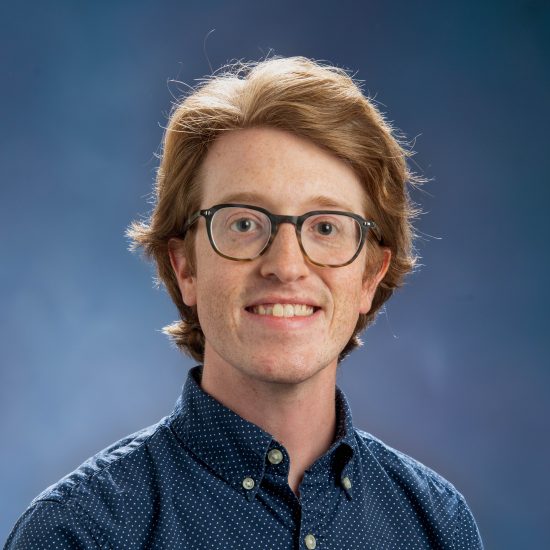 Office
Nursing and Health Sciences 331
Related Department
Student Transition and Support

Hometown
Apple Valley, MN
College Major
Latin & Ancient Greek History
Before coming to Texas, Michael Gulden was born and raised in Minnesota, then spent a decade in Western Massachusetts. There he taught Latin in public high schools, joining a growing movement of teachers who are breaking away from outdated and exclusionary methods of teaching about the Romans and their language. In 2021 he relocated to Northeast Texas with his wife Kelin Loe, who joined A&M-Commerce as an assistant professor and the director of the Writing Center. Their young son Jon Pike and their dog Phantom are here too. When he's with friends or staying up too late, Michael is probably cooking, watching a movie or playing a board game. He'd love to hear about your favorite things you've eaten, watched or played.
A Conversation with Michael Gulden
What would you tell a student who is thinking about attending A&M-Commerce?
The community here offers endless opportunities to make life-long connections. It will never be easier to find others who share your passions and hobbies, so don't miss those chances to make a friend or meet a future collaborator.
How do you help students at A&M-Commerce?
I work with students in the College of Science and Engineering who have less than 45 credit hours or have recently transferred to A&M Commerce. I help my advisees get to the next step in their education, whether it's on a path to graduation, to a dramatic change in their academic plan, or just to the right resource on campus. Every student counts here, no matter what their past experiences have been in school.
What do you like most about your career?
My favorite part of teaching high school was learning about my students' interests and leading them to genuine moments of joy and fascination. I love that my current role lets me focus on that essential part of education: finding the inner motivation to learn what you love and love what you learn.
Education
Experience
Academic Advisor, Texas A&M University-Commerce, 2022-present
Latin Teacher and Debate Coach, Longmeadow High School, 2014-2021
Latin and Ancient Greek Teacher, Classical Magnet School, 2012-2014
Instructor of Latin, University of Massachusetts Amherst, 2010-2012
Professional Licenses and Certifications
Professional Teaching License, Latin and Classical Humanities, Massachusetts Department of Elementary and Secondary Education