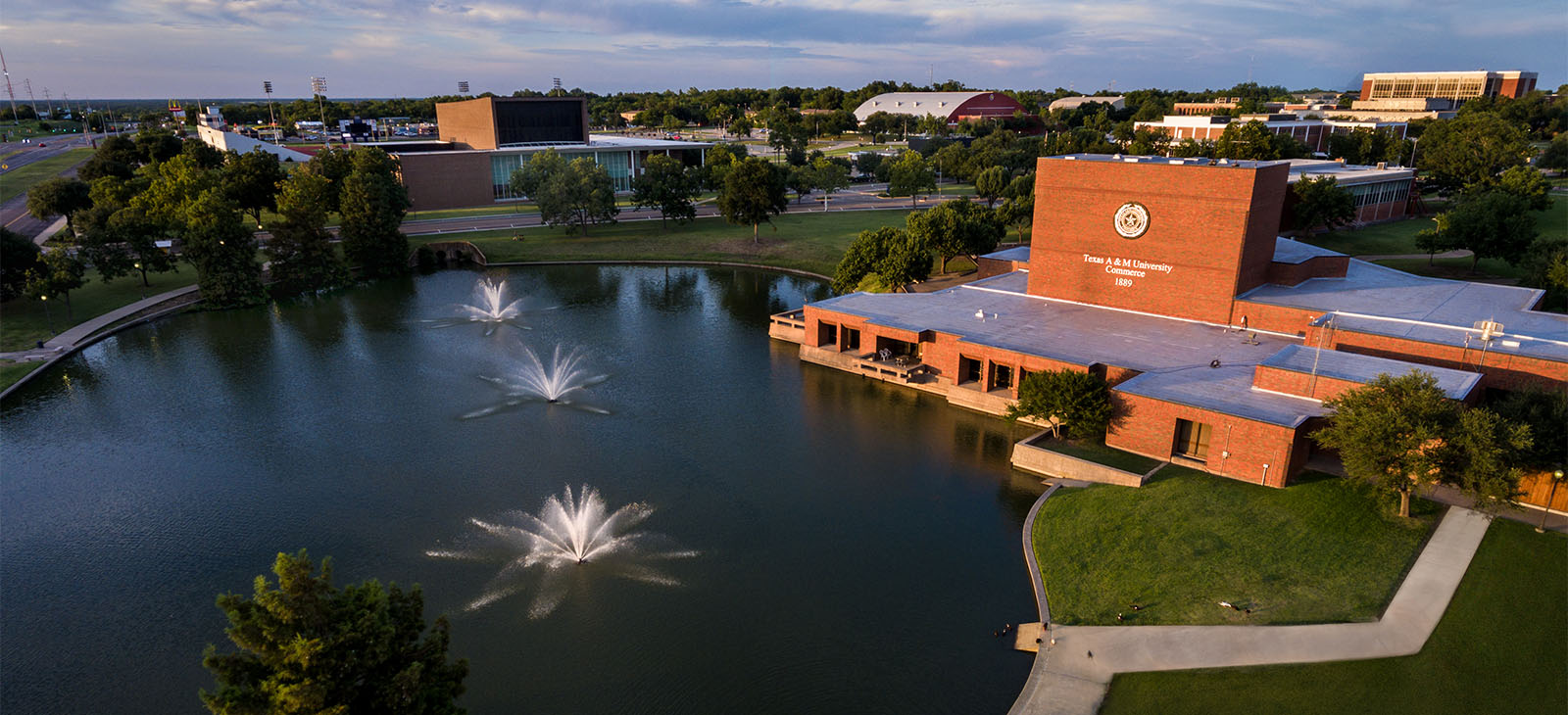 Transcripts
Your Academic Record
The Office of the Registrar maintains the academic records for all students and assists with transcript requests. You can order an official transcript quickly, easily and at no charge.
How To Order Transcripts
Current students may order transcripts through their MyLEO portal as follows:
Log in.
Select "Student Resources."
Under "Student Information," select "Order Official Transcript."
Students who have a hold preventing them from obtaining an official transcript should complete the Unofficial Transcript Request Form.
Through a grant from the American Council on Education, A&M-Commerce has partnered with Greenlight, a North Texas technology company, to provide you with free electronic transcript services. This grant opportunity will allow you to access your full academic record by downloading Greenlight's app from any mobile device.
Students who attend A&M-Commerce from Carrollton-Farmers Branch ISD, North Central Texas or Dallas College (Dallas County Promise) may create a user profile with Greenlight and access their transcripts from any Wi-Fi-enabled mobile device.
Frequently Asked Questions
What is an official transcript?
An official transcript is the university's certified statement of your academic record. The official transcript is printed on security-sensitive paper and contains the university seal and signature of the university registrar. It lists courses completed, grades earned and the semester in which grades were received. The official transcript also contains notations of distinctions, majors, minors, options and degrees received. Potential employers, graduate schools and professional associations most typically request that the student authorize the release of an official transcript. For your protection, we will not release an official transcript without your signature. There is no charge for transcripts. You may request up to five transcripts per day and up to 50 transcripts per semester.
What is an unofficial transcript?
An unofficial transcript is a printout of all work completed at the university; however, unlike the official transcript, it does NOT contain security features, the university seal or the signature of the university registrar. Unofficial transcripts carry no significant endorsements from the university. Much like an advising transcript, the unofficial transcript is on white paper. An unofficial transcript cannot be mailed, but when requested, the university can fax or password-protect and email the unofficial transcript.
Unofficial transcripts should only be requested by students who have a hold that prevents them from obtaining an official transcript.
How is my official transcript different from my degree evaluation?
The official transcript is a document that displays only courses from completed terms. On the other hand, the degree evaluation includes courses that are required for your degree, courses you are currently enrolled in, and courses that you have already taken. The degree evaluation is not official; it is simply a guide to help you reach your ultimate goal: graduation.
What is an advising transcript?
An advising transcript is intended for academic advising. It is for on-campus use. Currently-enrolled students may obtain a copy of their advising transcript without charge through MyLEO, or by presenting a picture ID at the Office of the Registrar.  You will not be allowed to collect an advising transcript from MyLEO if there are holds on your account. An advising transcript contains the same information as an official transcript; however, the advising transcript is not certified by the Office of the Registrar as a complete and accurate university record. The advising transcript is presented directly to the student on plain white paper and may be duplicated.
The registrar's office will not mail advising transcripts to any third party, regardless of permission from the student.
What is an Apostille?
An Apostille is certification by the Texas Secretary of State that a notary public has a valid commission to act on the state's behalf. In Texas, the Secretary of State issues Apostilles.
What might cause my transcript to be held? Or, what might delay the processing of my transcript?
Situations that will prevent us from issuing a transcript:
Holds placed by the Admissions, Financial Services, the library or university police offices
No signature on your request
Insufficient, inaccurate or illegible identification information
Transcripts will be available:
For summer graduates: 3 weeks after commencement
For fall graduates: After the first full week of January
For spring graduates: 3 weeks after commencement
Typically, semester grades are available on myLEO the day after grades are due.
Requests for transcripts will be held until all end-of-semester processes have been completed. At the end of each term, the registrar's office calculates and updates GPAs, confers degrees and processes grades. These end-of-semester processes take approximately three weeks to complete, after which transcripts may be released.
Contact Us
Office of the Registrar, P.O. Box 3011
Commerce, TX 75429