STAY CLOSE. GO FAR.
A&M-Commerce at Dallas puts you in one of our nation's global centers. Enhance your educational experience through the city's vibrant cultural festivals, museums, concerts and more.
A&M-Commerce at Dallas partners with top local industries to provide exciting internships and career opportunities that can give you an edge in the job market. Check out our in-demand programs in visual communication, business and education. We offer a variety of upper-level undergraduate and graduate classes to help you finish strong!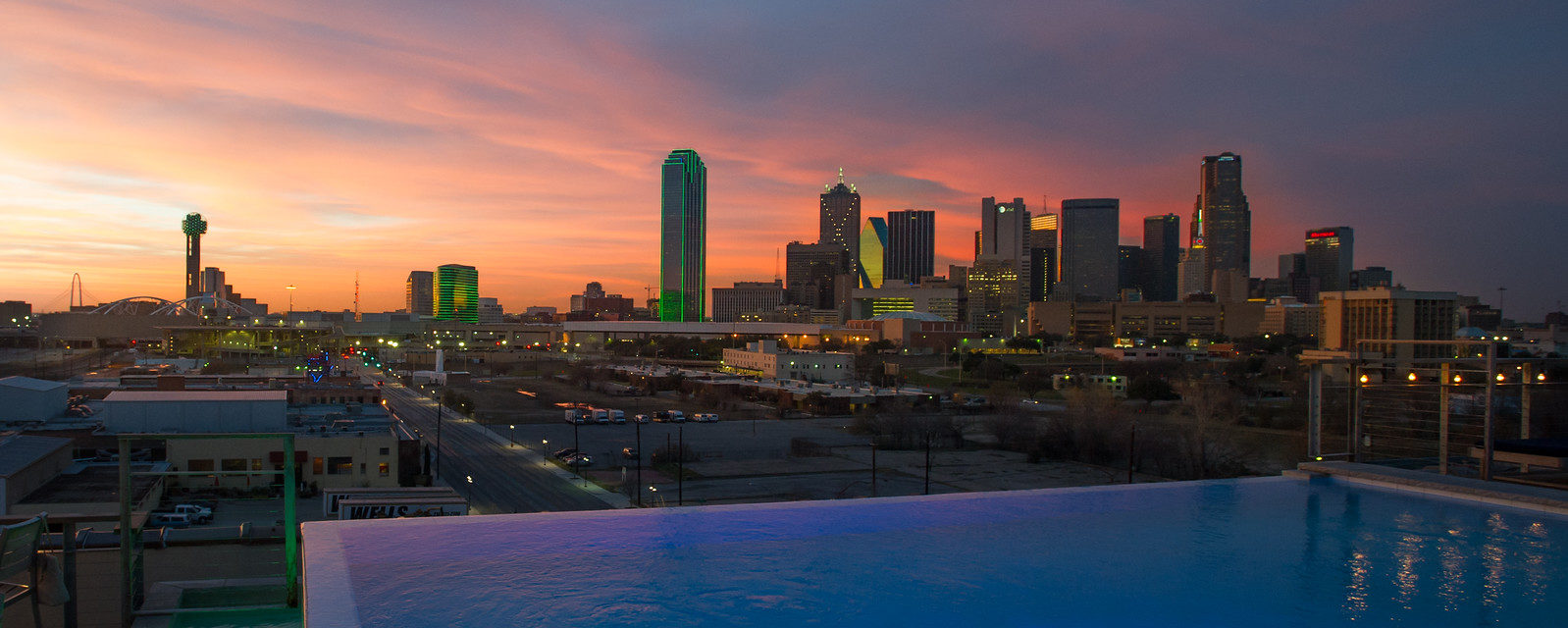 A&M-Commerce at Dallas
RIBBON-CUTTING CELEBRATION!
Our new location at 8750 NorthPark Central substantially increases our presence in the Metroplex.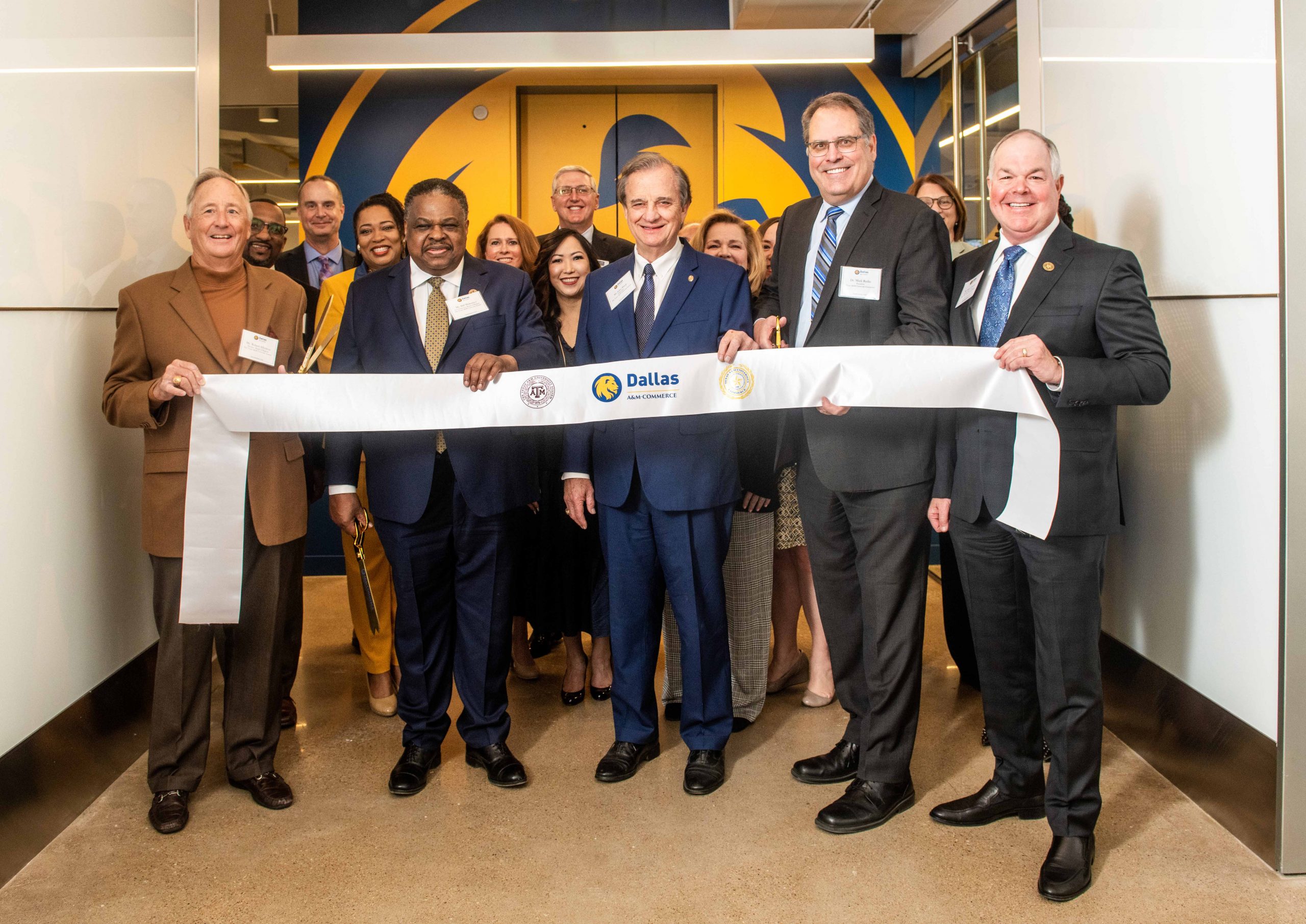 A&M-Commerce at Dallas to Host Summit on Elite Athlete Performance
The Department of Health and Human Performance at Texas A&M University-Commerce will present an Elite Combined Event High-Performance Summit on Monday, July 11 at the A&M-Commerce at Dallas site located at 8750 N. Central Expressway. In conjunction with the Thorpe Cup—an international track and field competition presented by USA Track & Field in Dallas on […]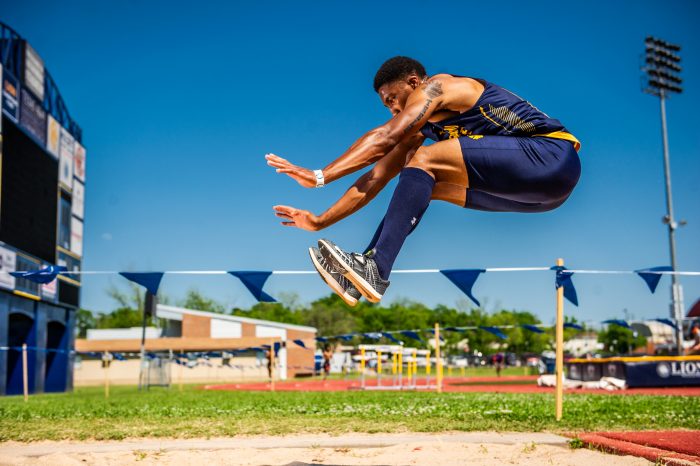 TAMUC VisCom Program Ranked as a Top 50 National Graphic Design Program
The Visual Communication program at Texas A&M University-Commerce received high acclaim from Animation Career Review, an online ranking body. In the site's annual Graphic Design School rankings, A&M-Commerce's Visual Communication programs received the following marks: • Ranked 36th nationally among all public universities and colleges • Ranked 12th in the southwest • Ranked 7th in […]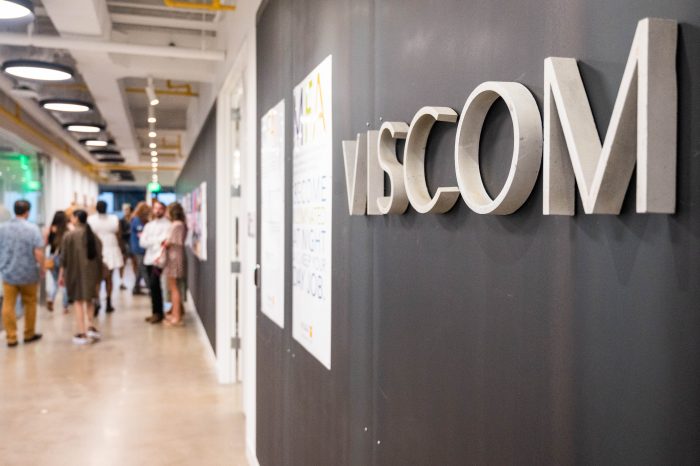 Venture College Hosts Networking Night at Dallas Site
Venture College hosted its annual Networking Night on March 10 at the new A&M-Commerce at Dallas. Venture College is A&M-Commerce's entrepreneurship program wherein students learn the process of developing ideas into tangible products or businesses. Six students participated in the recent Networking Night. Each presented a two-minute pitch of their business or product idea to […]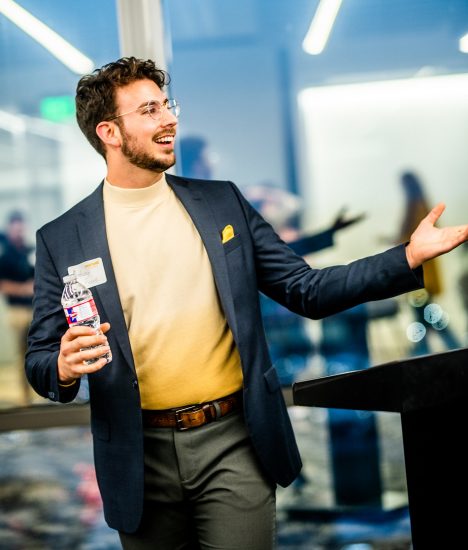 A&M-Commerce to Host Early Childhood Expert at Two Guest Lecture Events
The Department of Curriculum and Instruction at A&M-Commerce is set to host two opportunities to attend a guest lecture by nationally renowned early childhood expert Sandra Duncan, Ed.D. Duncan will present, "Teaching Playful Learning: The Experience" on April 18 at the Bain Center at Navarro College in Corsicana, and April 19 at the new A&M-Commerce […]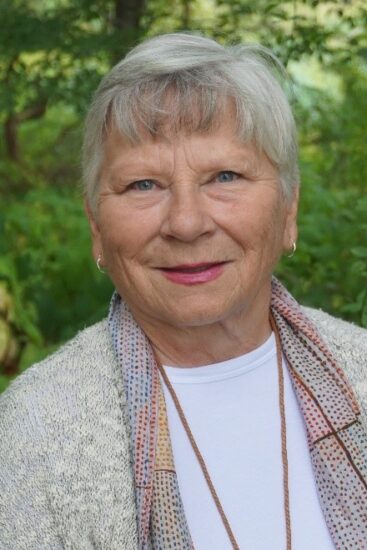 Texas A&M University-Commerce Celebrates New Dallas Location
Texas A&M University-Commerce hosted a grand opening ceremony at its new North Dallas location on Feb. 2. A&M-Commerce at Dallas is located at 8750 North Central Expressway, opposite NorthPark Center. The new site occupies the 19th and 20th floors of the building and increases Dallas' access to quality and affordable education from The Texas A&M […]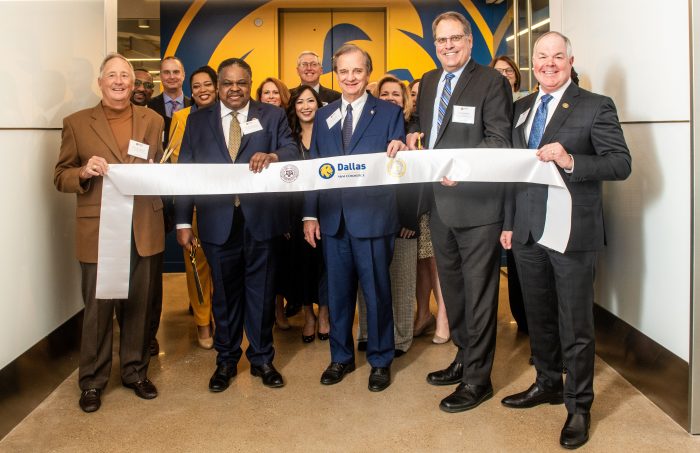 Experience Dallas
A&M-Commerce at Dallas puts you in one of our nation's global centers. Enhance your educational experience through the city's vibrant cultural festivals, museums, concerts and more. From Deep Ellum to Trinity Groves, there's so much to do and explore. Discover what the ninth-largest city can offer you.
SEE YOURSELF SUCCEED In your Field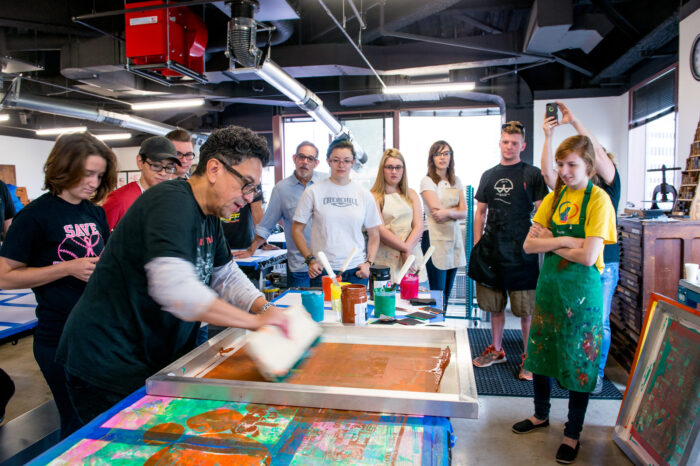 Visualize Your Design Career
A&M-Commerce is a leader in visual communication. For more than 40 years, our program has earned numerous national and international awards. We offer advanced courses in art direction, copywriting, design, new media and applied photography at our Dallas location. Work with industry leaders as you discover new ways to design, create and innovate.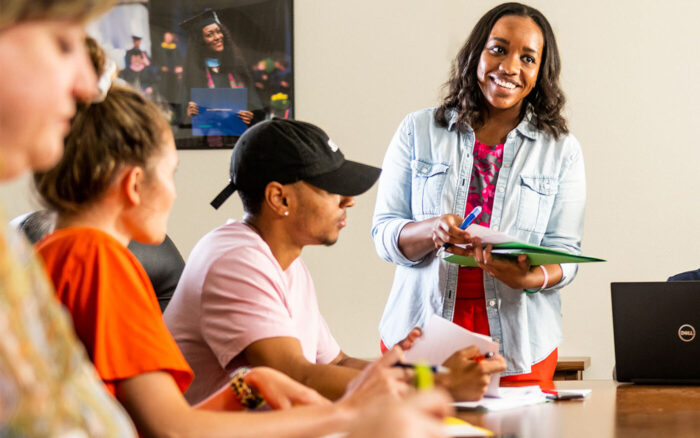 Impact Education
A&M-Commerce was established as a teacher's college more than 130 years ago, and we continue to lead Texas education. Many of the state's teachers, principals and superintendents are proud A&M-Commerce alumni. A&M-Commerce at Dallas partners with public and private schools throughout DFW, so you can access hands-on teaching and administrative experience.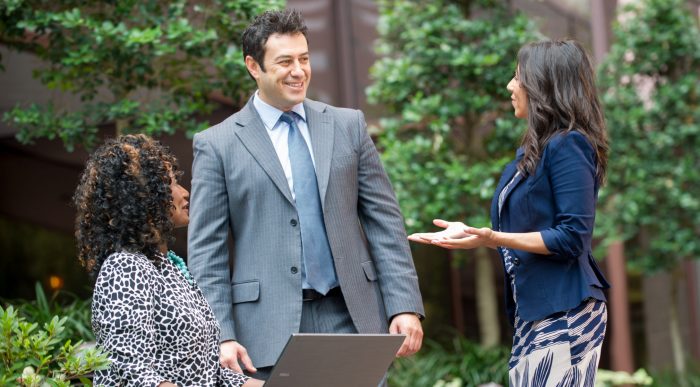 Lead in Business
Prepare for leadership in the global workplace as you learn from world-class faculty in our fully accredited business program. Top international corporations surround A&M-Commerce at Dallas, and we will help you connect with your dream career through internship opportunities, networking events and a full suite of career services.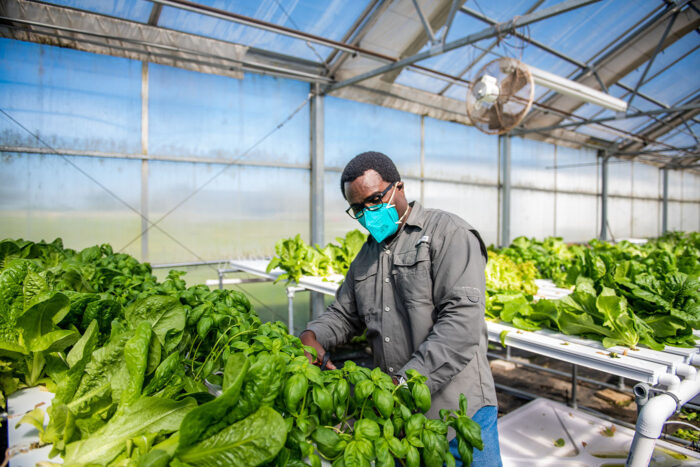 Discover Your Future in Sustainable Agriculture
Do you want to learn more about how our food goes from the farm to the table? Do you want to become well-versed in the processes that make our food systems function? Our undergraduate classes in sustainable agriculture and food systems can help you prepare for an impactful career in a critically important field.
Dallas Programs
Take courses toward a degree in the following programs.
Complete your degree in the award-winning Visual Communication Program.
Academic Programs
Explore our programs to find the major, minor, graduate degree or graduate certificate that fits with your career goals! We offer online, face-to-face as well as hybrid option in Commerce and DFW locations.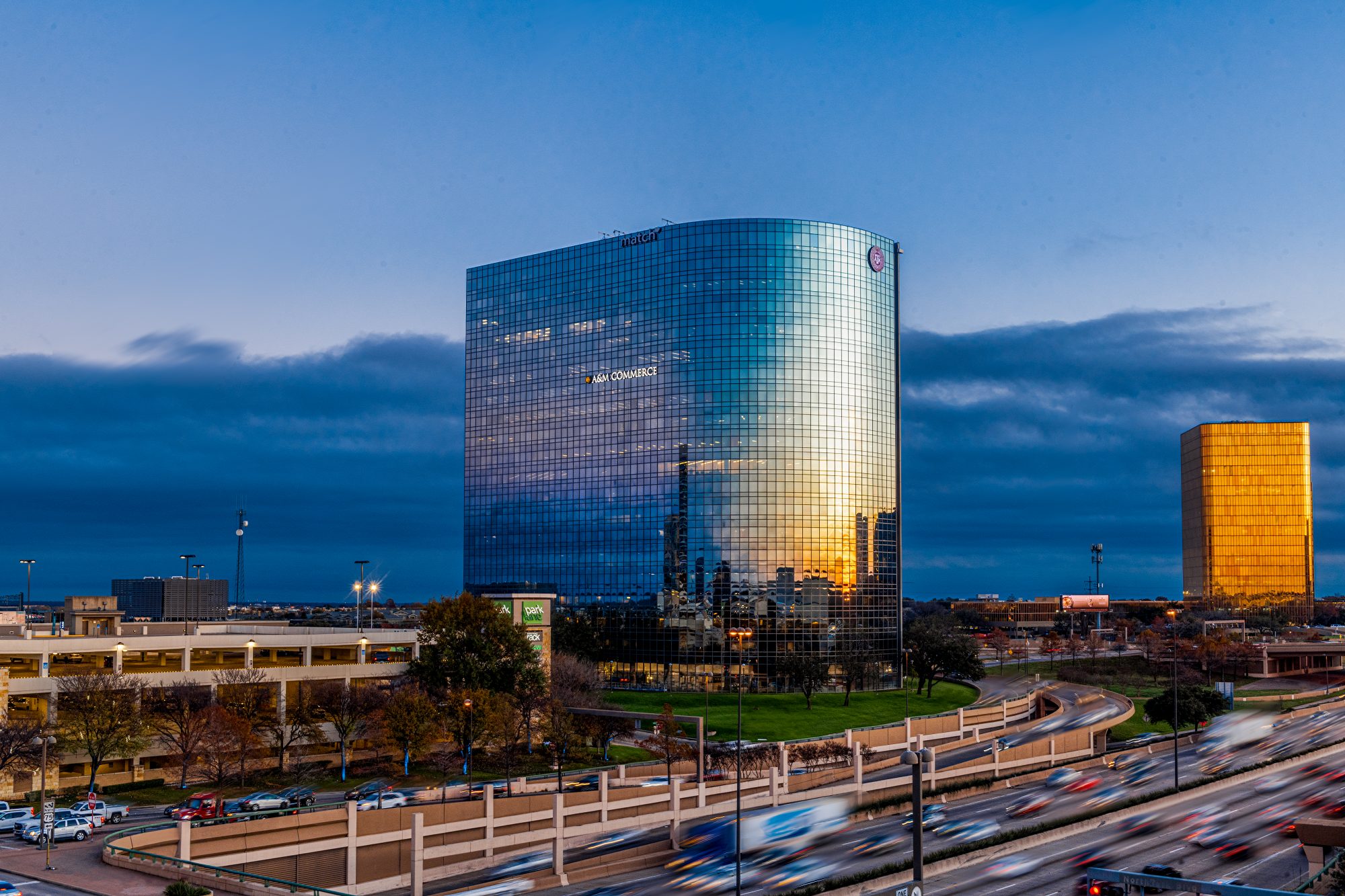 8750 NorthPark Central
Our North Dallas location features state-of-the-art facilities to fully support and inspire your pursuit of excellence.
Contact Us
8750 North Central Expressway Suite 1900 Box 30
Dallas, TX 75231