Explore the Universe with Us
The A&M-Commerce Planetarium is located on the first floor of the McFarland Science Building and is home to a Digistar 7 all-digital projection system in a 40-foot dome, providing amazing sights and sounds for audiences of all ages.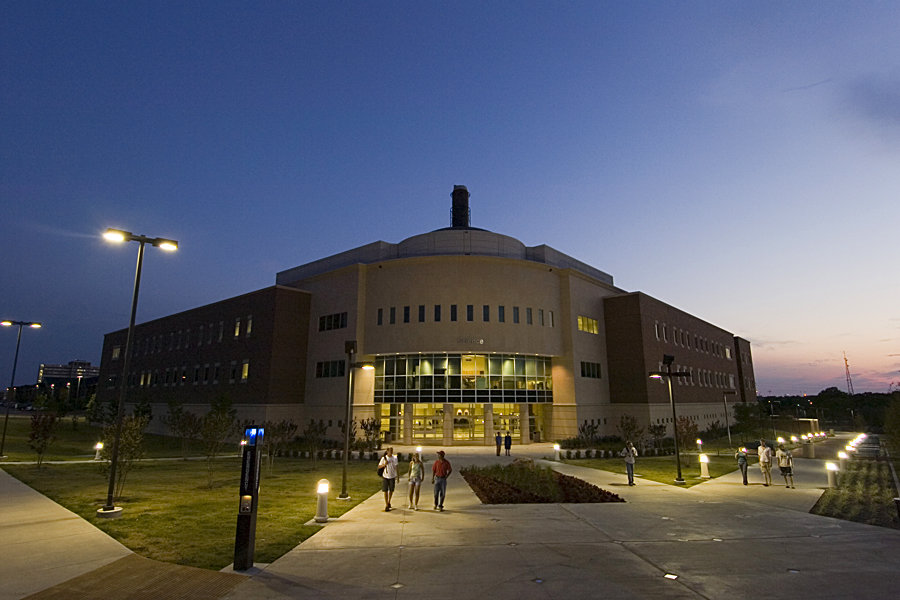 The planetarium is open to the public for regular planetarium shows on Fridays at 7 p.m. and 8 p.m.
Each show lasts approximately 50 minutes, beginning with a live, interactive presentation of the current night sky where constellations, stars and planets are shown.
Upcoming Shows
Additional shows and times can be found on the schedule.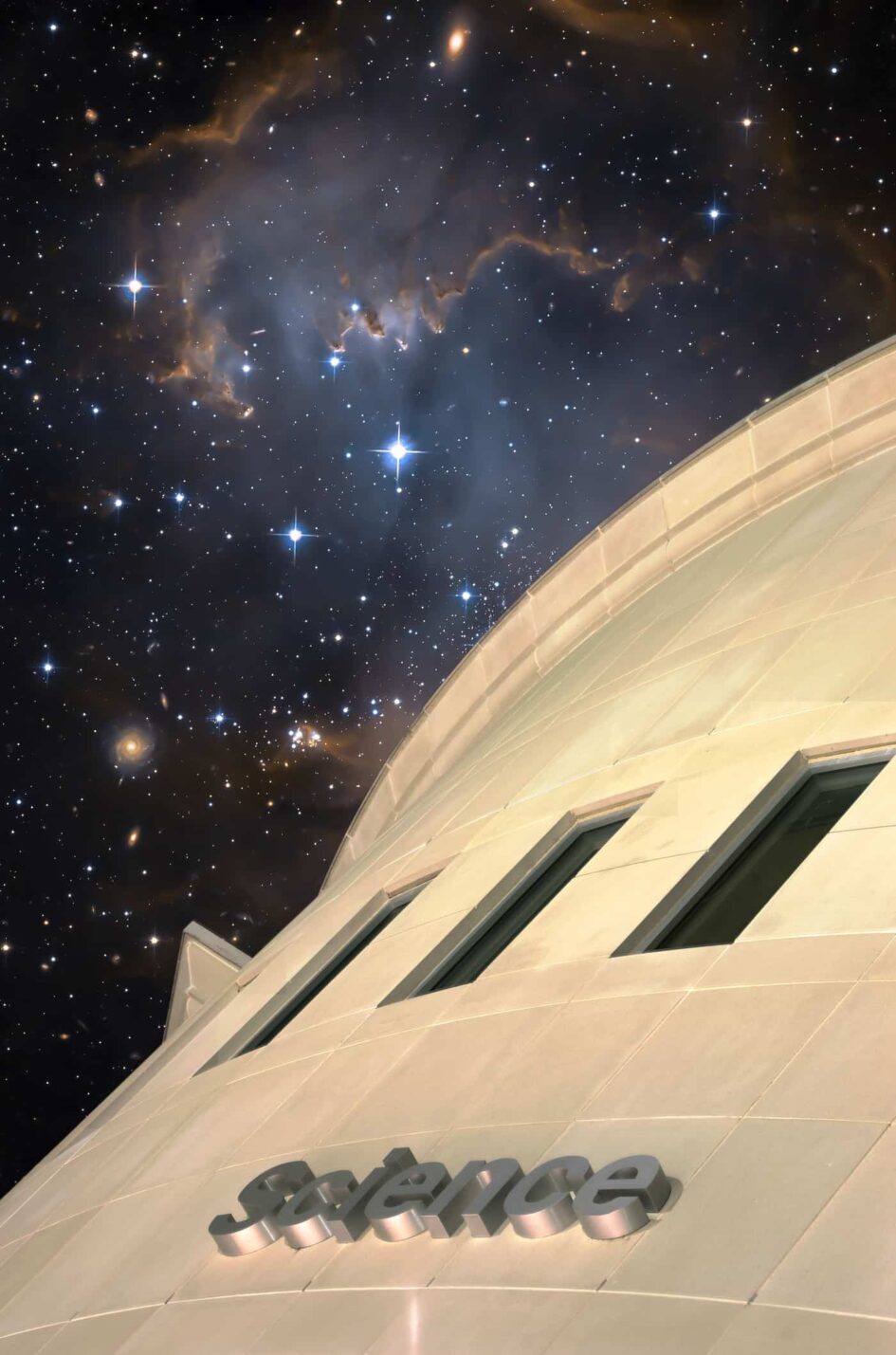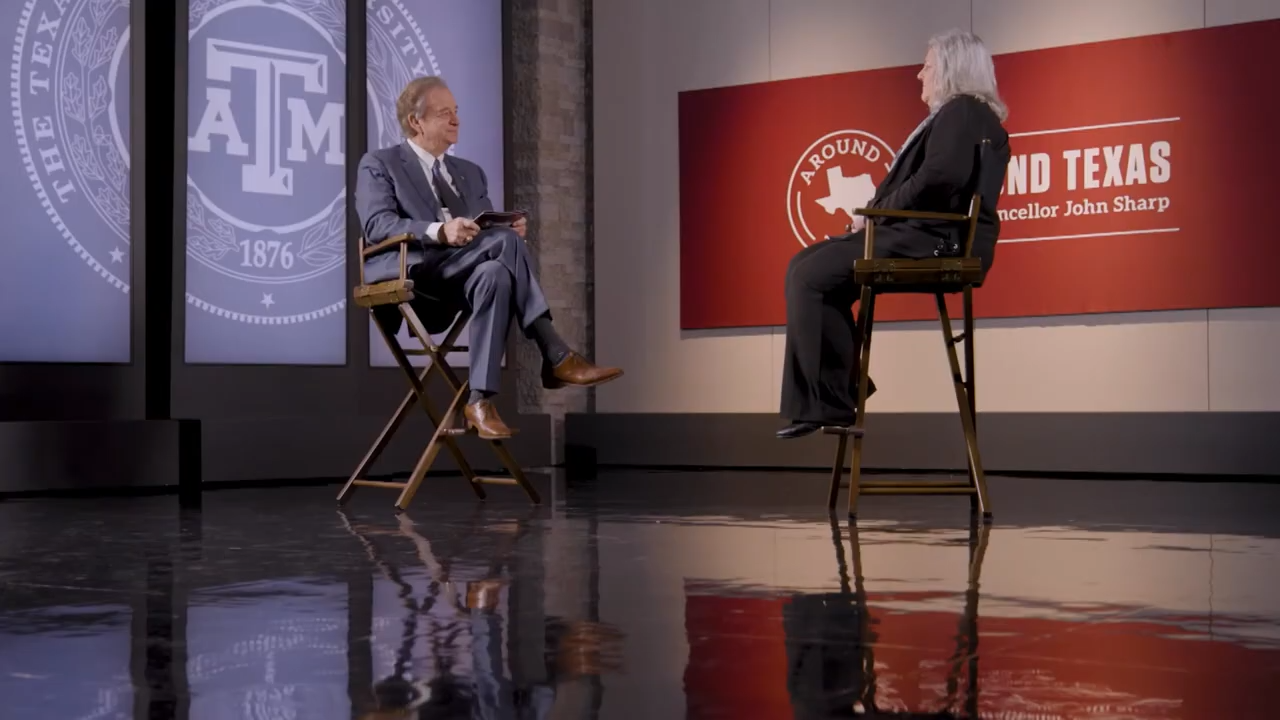 Reservation Process
All visitors are welcome to make reservations by 12 p.m. on Friday however reservations are no longer required with the lifting of COVID restrictions. To make a reservation, please call the office at 903.468.8650 to speak to one of our staff or email [email protected]
If you are unable to reach a staff member, please leave your name, callback number, showtime (7 p.m. or 8 p.m.) and the number of tickets requested. A callback can be requested by emailing [email protected] with your party's name and number before 12 p.m. on Friday.
Ticket Pricing
Tickets are $5 per person for each member of your party.
Private Groups
The Planetarium is offering private group reservations outside of the public shows offered on Friday evenings. A private show includes a night sky presentation and any one show from the show catalog. If you would like to reserve a private group, please contact the office at 903.468.8650 or email [email protected]. The cost of a single private show is $5 per person for groups of 10 or more and $50 for groups fewer than 10.
For a movie night facility rental, please call our office for more details. The charges for a movie night are $75 for a 2-hour period. Additional charges are applied for anything more than two hours. You are responsible for providing your own movie via DVD or Blu-ray. We reserve the right to decline any movie that is not considered "family-friendly."
Directions
The planetarium is located in the McFarland Science Building of the A&M-Commerce campus, located approximately 65 miles northeast of the Dallas metroplex.
From Dallas, take Interstate 30 east. Exit to Highway 50/24 (exit 101) and proceed approximately 10 miles north to Commerce. The first intersection/stoplight is Culver and Hwy 50/24, turn right toward the east and prepare to take the first turn left turn on Neal Street. Continue straight on Neal Street which will end at the McFarland Science Building. Signs have been posted for directions beginning at the intersection of Culver and Hwy 50/24.
Physical address: 2201 W. Neal St, Commerce, TX 75428
All personal vehicles are required to complete and print a Free Visitor Parking pass for all visits other than Friday night public shows.
Please utilize parking lots 16, 18 and 19 on the campus map found at the link below for all parking. Parking in Lot 35 is extremely limited during regular business hours.
Please allow extra time for parking and to purchase tickets. For the comfort and safety of all our visitors, once the planetarium doors are closed, late admission is not permitted.
Policies
For the comfort and safety of all planetarium visitors, we request that all visitors comply with the following policies:
No late admission to the planetarium, once the show begins, the doors will remain closed for the comfort and safety of all visitors.
Please enter from either Culver or Neal Street, and use parking lots 16, 18, or 19 as noted on the campus map for parking.
All cell phones must be turned off before entering the planetarium. The phones can interfere with the wireless system used to run the program.
No food or drinks in the planetarium, including gum and candy.
The Planetarium's maximum seating capacity is 81 visitors. We are required to remain strictly within those limits.
The Planetarium is wheelchair accessible. Please see the seating guide below for accessible pathways. Our office is happy to accommodate special requests and can be reached at 903.468.8650.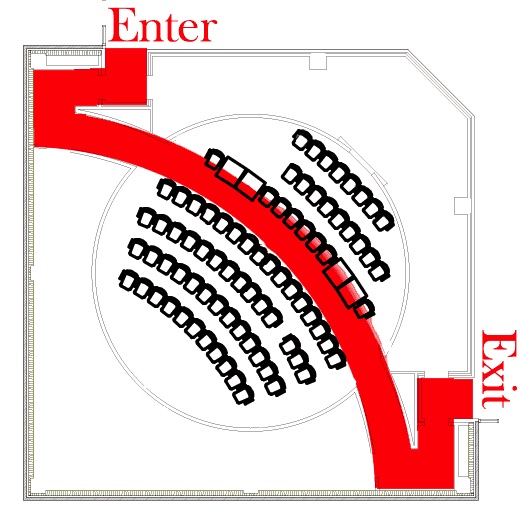 Contact Us
Planetarium and Observatory
P.O. Box 3011
Commerce, TX 75429-3011
For a recorded message providing show information and times, call 903.468.8652.