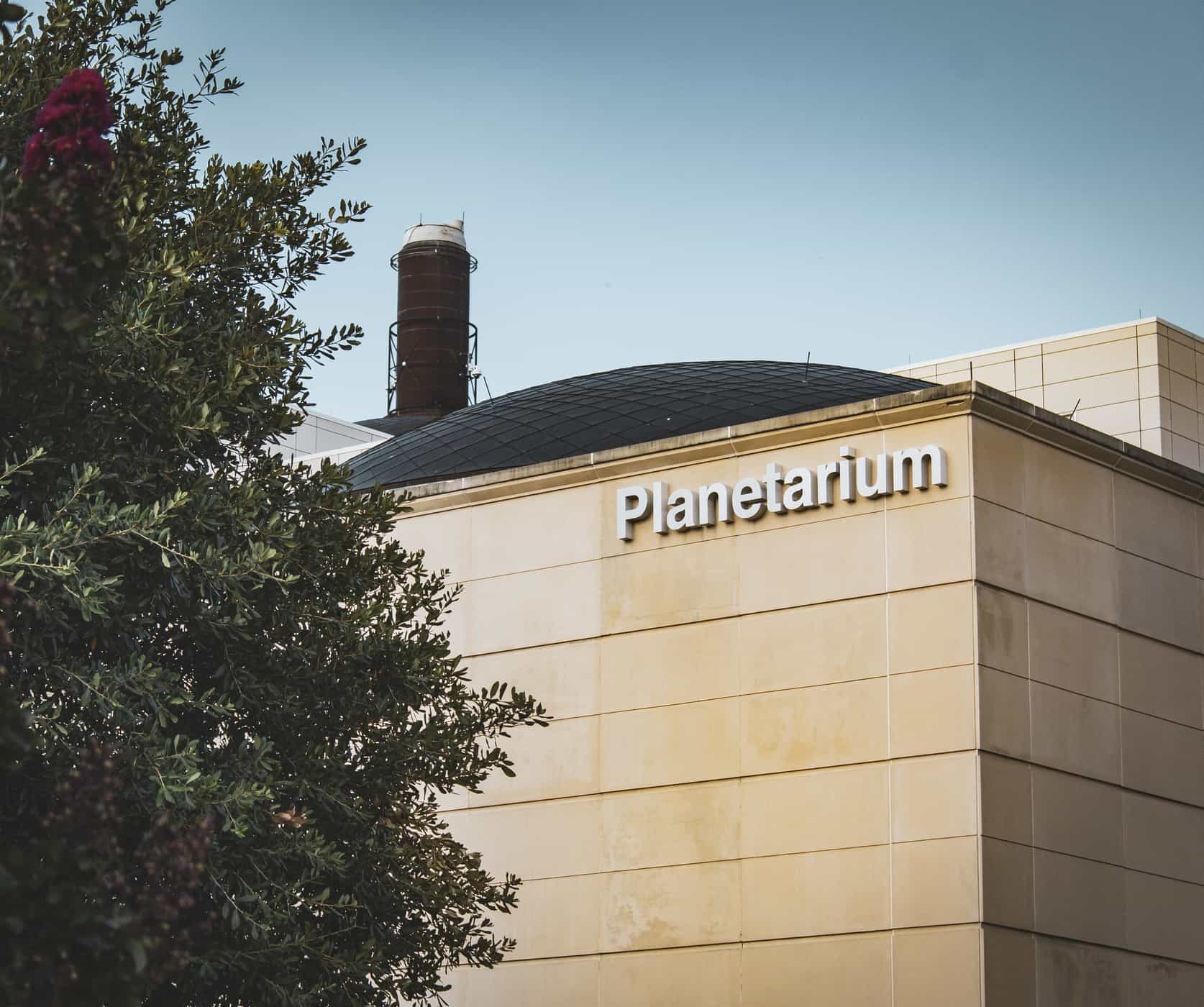 Immersive Education
The planetarium is a perfect supplement to your homeschool curriculum!
COVID-19 Response
COVID-19 Response
The Planetarium has instituted the following guidelines for the health and safety of all visitors and planetarium staff:
Although masks are no longer required, they are highly recommended for all visitors; especially in an enclosed area.
Visitors will not be permitted into the dome until disinfection has been completed. Shows will be scheduled to allow time for cleaning between groups and will begin at the scheduled time.
The planetarium has added additional ventilation including units with HEPA filters.
Back to menu
Homeschool Show Schedule
Homeschool Show Schedule
Homeschool shows are offered on the first Monday of each month starting October 3 at 10:00 a.m.
No reservations will be taken for homeschool groups. The ticket office will open at 9:30 a.m. and tickets are available at that time on a first-come, first-served basis.
Parking passes are required and the free parking pass can be completed and printed before arrival.  The pass should be displayed on the dash of each vehicle; passes are not available after arrival. Parking is available in lots 16, 18 and 19.
Back to menu
ADMISSION PRICES
ADMISSION PRICES
| | |
| --- | --- |
| General Admission | |
| Adults | $5.00 |
| Senior citizens over 55 and A&M-Commerce faculty and staff with ID | $5.00 |
| Children under 18 and university students with ID | $5.00 |
| Privately scheduled groups, school groups, or special programs: | |
| Per person rate for one show selection for groups larger than 10 | $5.00 |
| Per person rate for two shows presented back-to-back | $10.00 |
| Minimum fee for groups with less than 10 in attendance for one show | $50.00 |
Back to menu
Directions
Directions
The planetarium is located in the McFarland Science Building of the A&M-Commerce campus, located approximately 65 miles northeast of the Dallas metroplex.
From Dallas, take Interstate 30 east. Exit to Highway 50/24 (exit 101) and proceed approximately 10 miles north to Commerce. The first intersection/stoplight is Culver and Hwy 50/24, turn right toward the east and prepare to take the first turn left turn on Neal Street. Continue straight on Neal Street which will end at the McFarland Science Building. Signs have been posted for directions beginning at the intersection of Culver and Hwy 50/24.
Physical address: 2201 W. Neal St, Commerce, TX 75428
All personal vehicles are required to complete and print a Free Visitor Parking pass for all visits other than Friday night public shows.
Please utilize parking lots 16, 18 and 19 on the campus map found at the link below for all parking. Parking in Lot 35 is extremely limited during regular business hours.
Please allow extra time for parking and to purchase tickets. For the comfort and safety of all our visitors, once the planetarium doors are closed, late admission is not permitted.
Back to menu
Planetarium/Observatory::Contact Us
Contact Us
Planetarium and Observatory
P.O. Box 3011
Commerce, TX 75429-3011
For a recorded message providing show information and times, call 903.468.8652.
Back to menu