Cancel Your Writing Center Appointment
We understand that plans can change! If you need to cancel or reschedule your appointment for any reason, please notify us as soon as possible so another writer can utilize that time slot.
1. Login to MYWCONLINE
Visit MYWCONLINE and login.
This should take you to your home screen.
Once there, find the week of the appointment you need to cancel.
If it isn't within the current week, use the button for "NEXT WEEK" to scroll, or click the calendar icon to go to the specific week.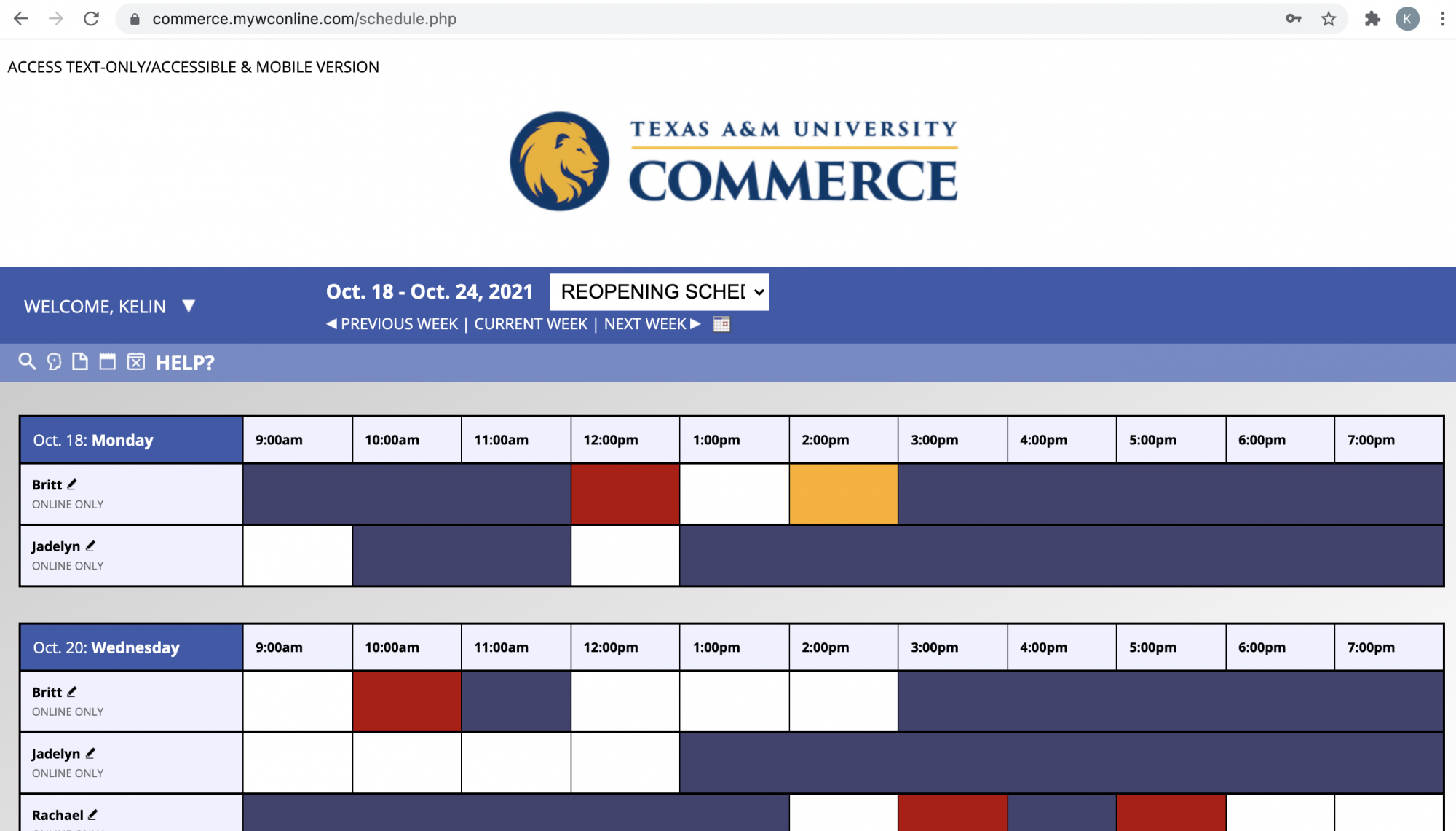 2. Select the Yellow Box
Once you have found the week and day of your appointment, click on the yellow box of your appointment time slot. This will pull up a new tab titled "Existing Appointment" with information on your appointment.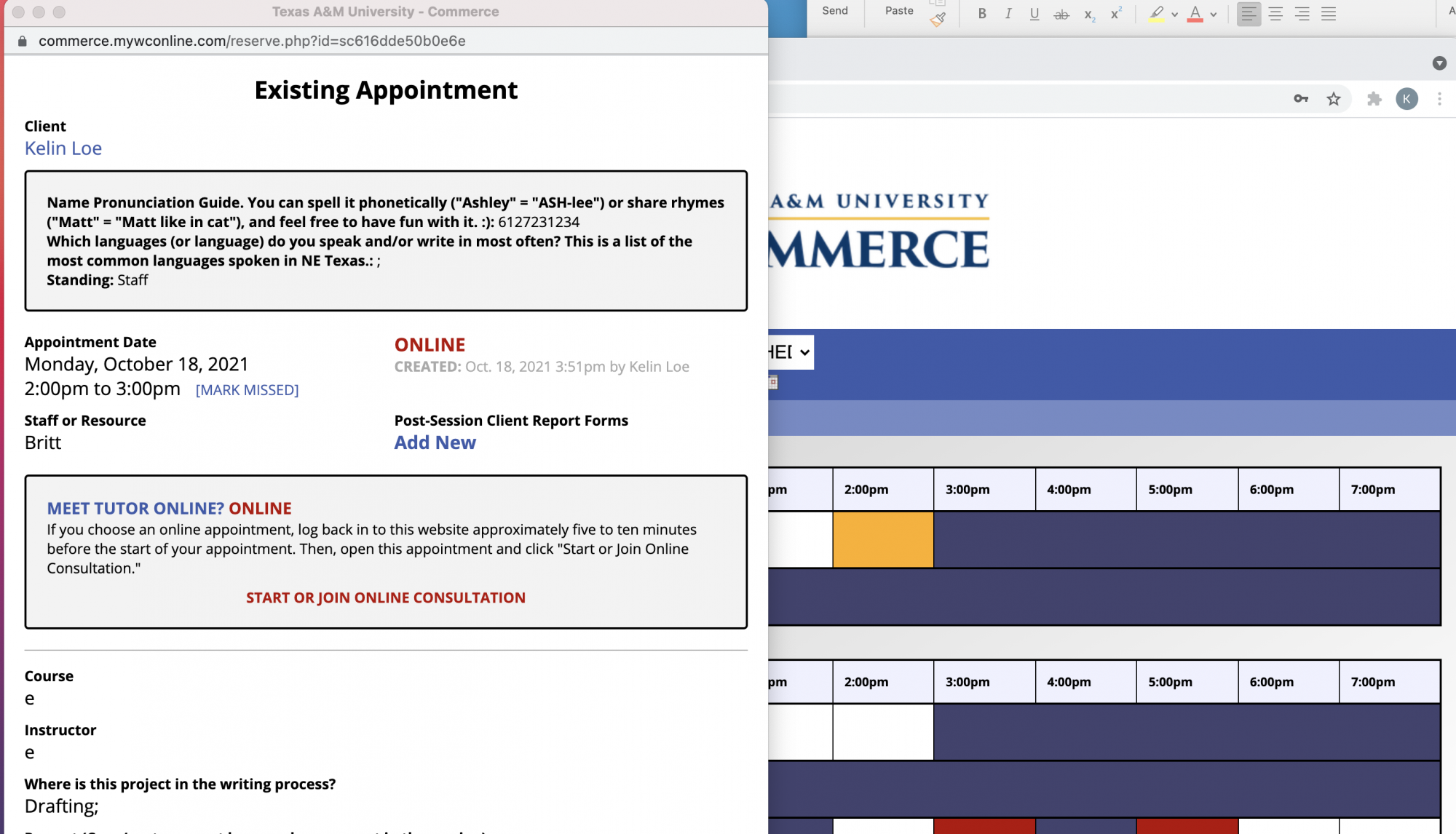 3. Cancel your appointment
Once the "EXISTING APPOINTMENT" tab pulls up, scroll down to the bottom and look for the option for "CANCEL APPOINTMENT," then click it. Once that confirms, you're free to log out or to make a new appointment.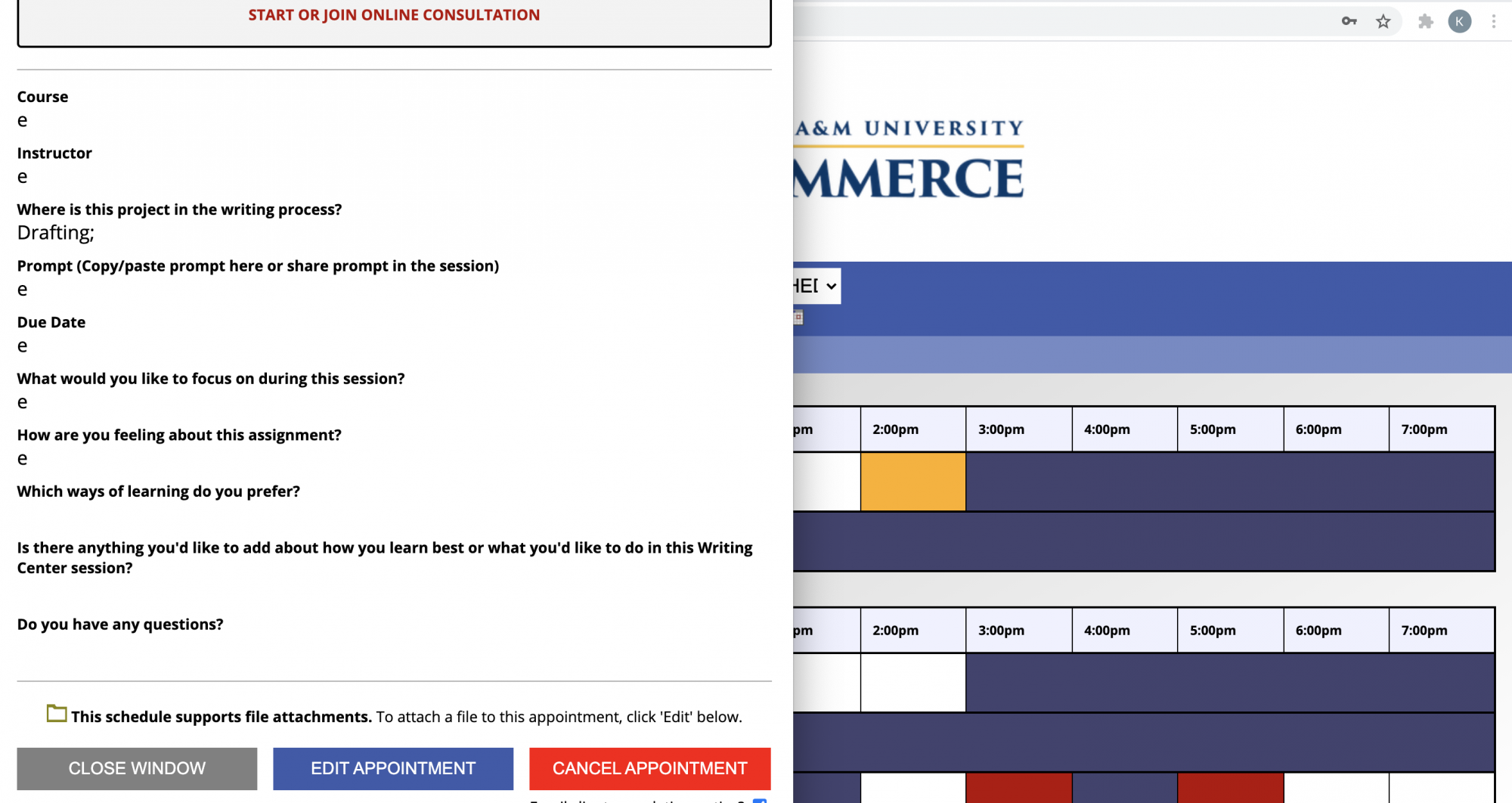 If you'd like assistance in making or canceling an appointment or a live tutorial of the online tutoring platform, you can visit us in person (103 Talbot Hall), call (903.886.5280) or email ([email protected]).