Alexander Bourque
Administrative Associate III
Literature and Languages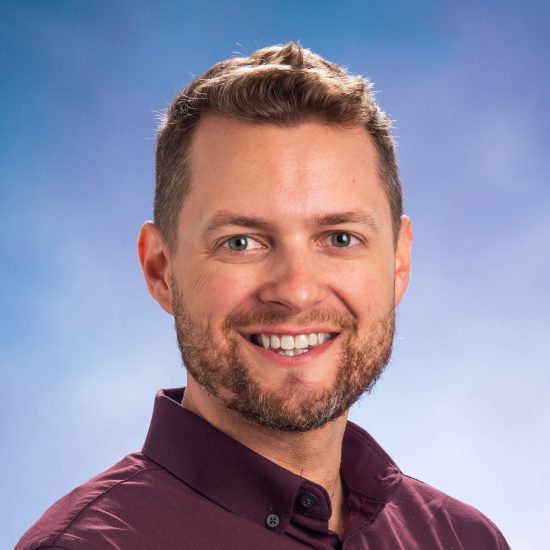 Office
David Talbot Hall, 141
Related Department
Literature and Languages

Alexander has come to love Texas A&M University-Commerce and considers it home. After he graduated high school, he spent a number of years trying to publish ten young adult novels but struggled. "I found I lacked the foundation and formal training," he explains. So, at the age of 26, he decided to go back to school to refine his talent with words and gather helpful skills to move him forward in his personal goals. After receiving an Associate of Arts at Collin College, Alexander transferred to A&M-Commerce, where he completed a bachelor's and master's degree in English. For a time, Alexander worked as a writing center employee at Collin College but found himself drawn back to A&M-Commerce, where he currently serves as the administrative assistant in the very same department he studied under. Alexander feels deeply connected to A&M-Commerce, not only because of his status as an alumni and employee but also because of the community of people and friends he found.
A Conversation with Alexander
How do you currently serve students in your role at A&M-Commerce?
I work as an administrative assistant in the Department of Literature and Languages, so I help faculty, staff, and students in the department and building with many different things. When it comes to students especially, I remind myself that my interactions with students might be the first time they've ever met someone in my department other than their instructor, so I try to be the friendly, helpful, and empathetic person I would want to meet if I was a student looking for assistance.
What is an important life lesson you've learned?
Until undertaking graduate courses at A&M-Commerce, I prided myself on my excellent memory and ability to remember facts and know the answers, which I could then regurgitate in class. But in grad school, my professors modeled to me that more important than just remember or knowing an answer is having an understanding of how to find, test, revise, and grow my understanding organically. Knowing an answer will serve only a handful of situations, but knowing the steps to broaden your understanding or ability can be applied to many aspects of life both within and beyond the classroom.
What do you like to do when you're not working?
Quilting, genealogy research, and creating thought-provoking and informative TikToks on neurodivergence. Since Fall of 2021, I've been making TikToks about my late-diagnosed ADHD and Autism Spectrum journey and recently had a video reach over 1.2 million views! I'm very proud of that!
Who has been a role model for you and why?
Outside of my family, my high school theater teacher has been one of my most influential role models who taught me two major lessons that continue to impact my worldview today: 1) Don't make a mess that someone else will have to clean up. And 2) If you see that a job needs to be done, don't wait around to be asked to do it. Just take care of business and lend a hand.
Education
M.A. English, Graduate Certificate in Children's and Young Adult Literature, Texas A&M University-Commerce, 2020
B.A. English, Minor in Gender Studies, Texas A&M University-Commerce, 2018
Research Interests
Children's and Young Adult Literature
Gender Studies
Neurodivergence
Selected Publications
Farris, D. Nicole and A. J. J. Bourque, editors. International Handbook on the Demography of Marriage and the Family, Springer Nature, 2020.
A. J. J. Bourque, "Transnational Motherhood: A Brief Introduction." International Handbook on the Demography of Marriage and the Family, edited by D. Nicole Farris and A. J. J. Bourque, Springer Nature, 2020.
Awards
Writing Center Tutor of the Year, Texas A&M University-Commerce, 2018-2019.