College of

Business

Innovate the Future of Business

Whether you are an entrepreneur at heart seeking to start your own company or passionate about any industry, be it medicine, sports or art, we build purpose-driven leaders to bring you to your full potential.
With more competition than ever, the era of "business as usual" is behind us. Our world, workplace and communities are becoming more diverse yet more intertwined. As such, we connect industry to academia with many of our faculty having served as CEOs, VPs and senior executives at top companies, bringing the real world into our classrooms.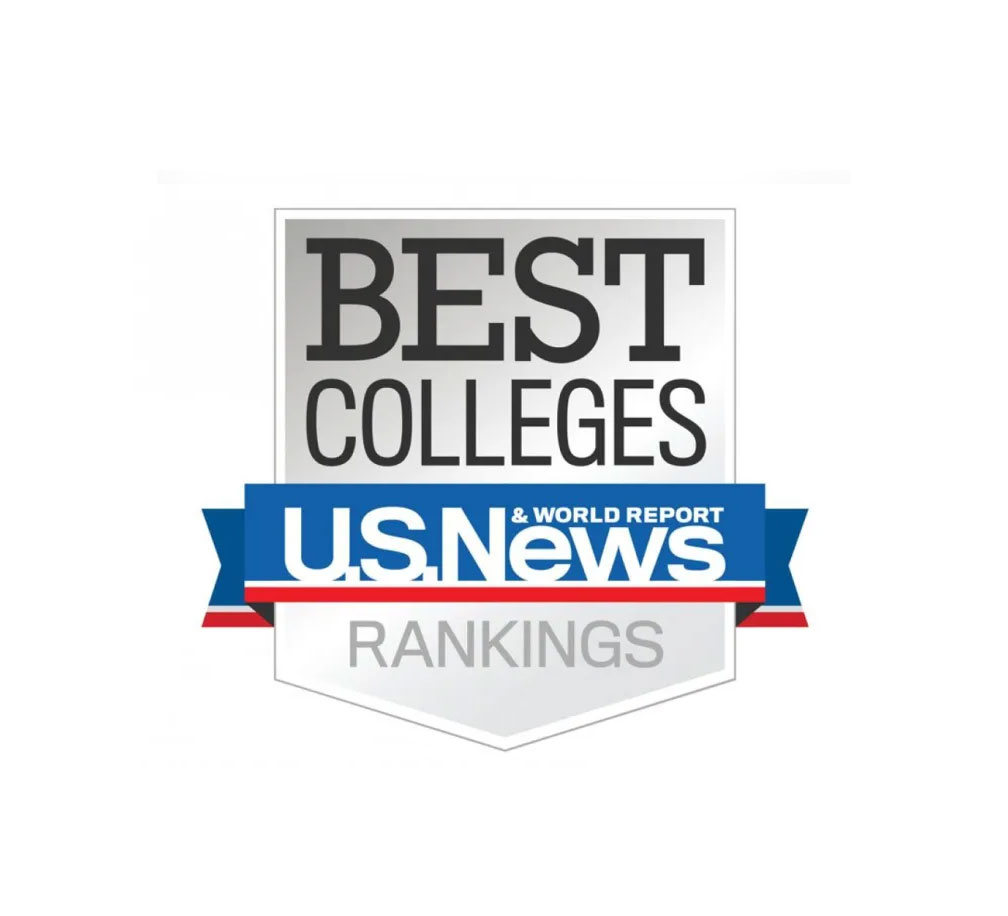 Nationally-Ranked Affordable Programs
The College of Business has been recognized by the highly anticipated U.S. News & World Report rankings for 2023 for several programs.
60th for Best Online Graduate Business Programs (Excluding MBA)
66th for Best Online Bachelor's in Business Programs
110th for Best Online MBA Programs
A Strategic Vision
Our mission is to inspire transformational learning, create applied knowledge and forge impactful connections.
As part of the College of Business' Strategic Plan, we aim to:
Increase student preparedness
Elevate Research
Foster an inclusive environment
Align our incentives
Transform our Operations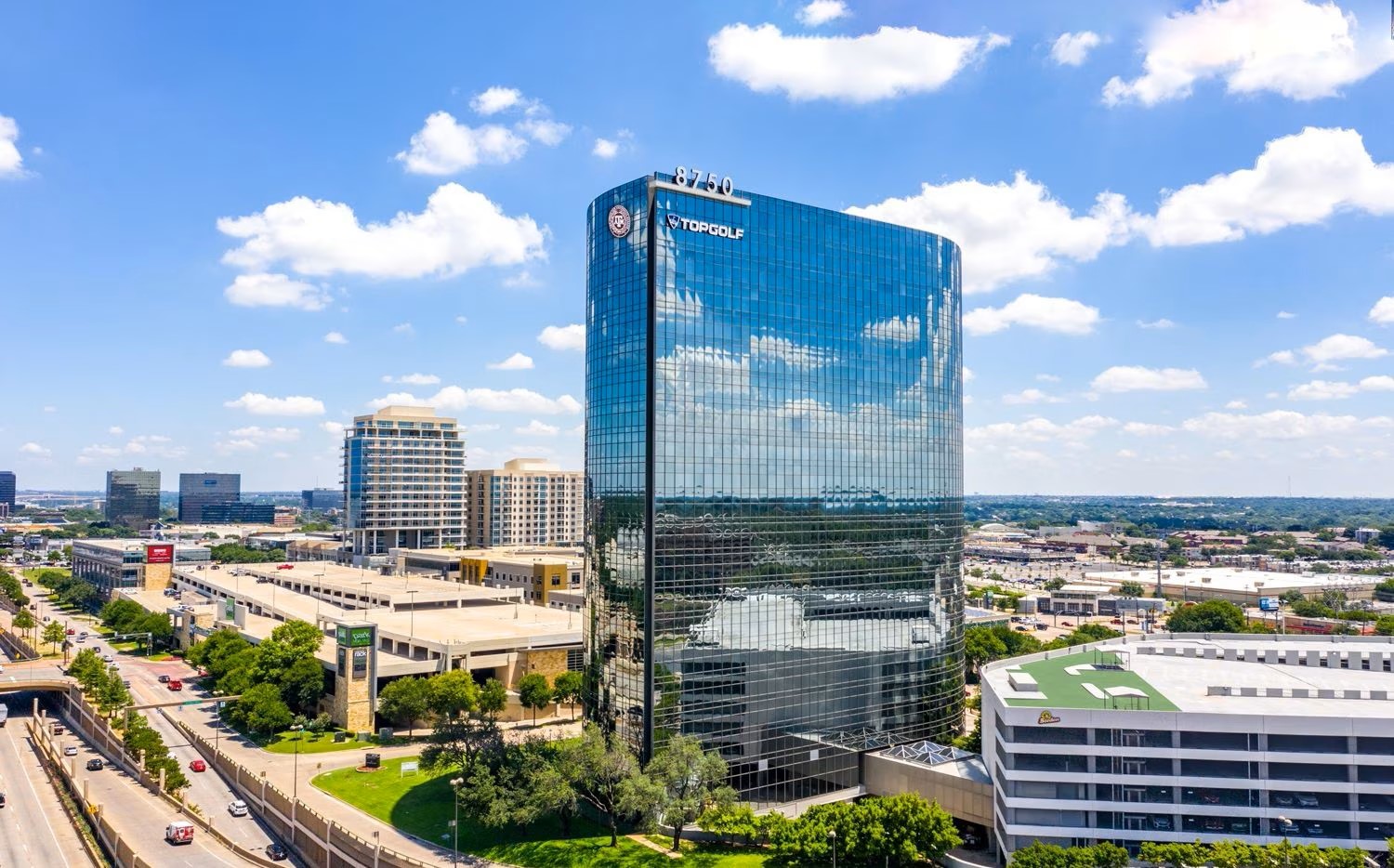 The A&M-Commerce Business Advantage
Here you will gain the knowledge, confidence and the practical tools you need to become a professional, ready to compete in the marketplace.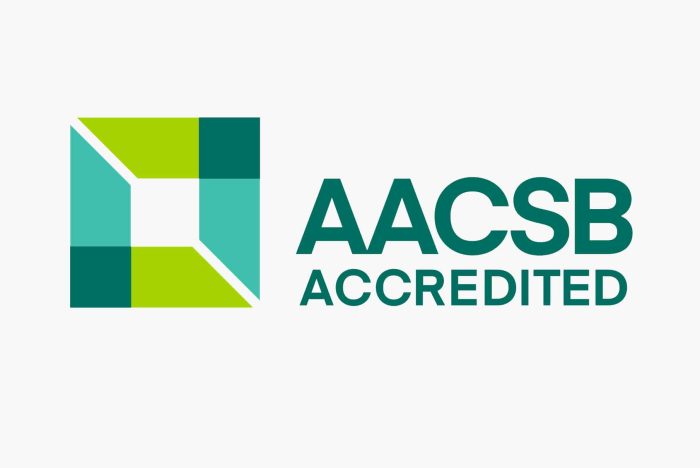 AACSB
Accredited
Earn a valuable degree from a fully accredited business program. Since 1976, the College of Business has held this prestigious designation making it one of roughly 800 institutions to hold such a distinction worldwide.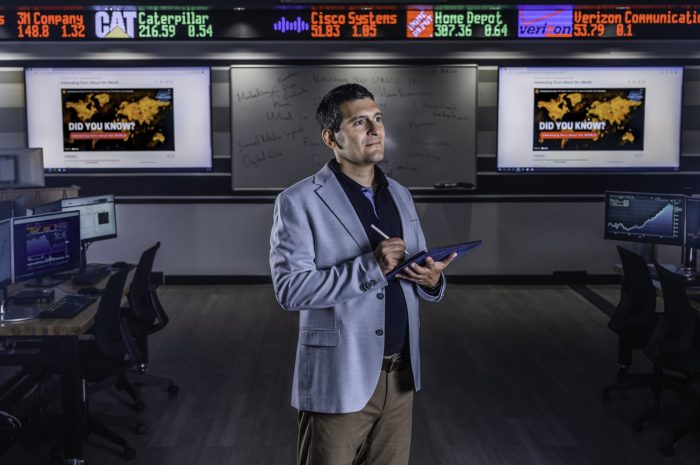 Student Experience
World-class Faculty
Engage with exceptional faculty who are both significant scholars and industry leaders that provide you with personalized attention. Renowned for their research and enterprising spirit, learn from the best to be the best with industry insights they provide.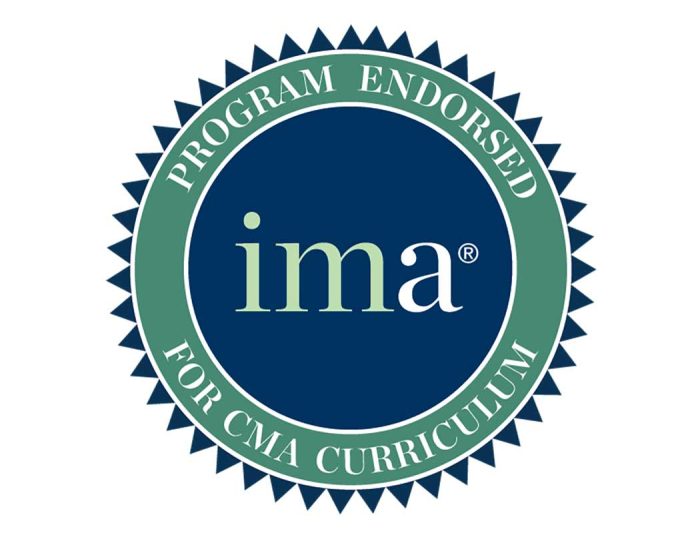 Accounting
Endorsed by the IMA
Our Department of Accounting and Finance is endorsed by the Institute for Management Accountants, which means our programs adequately prepare students to take the Certified Management Accountant certification exam.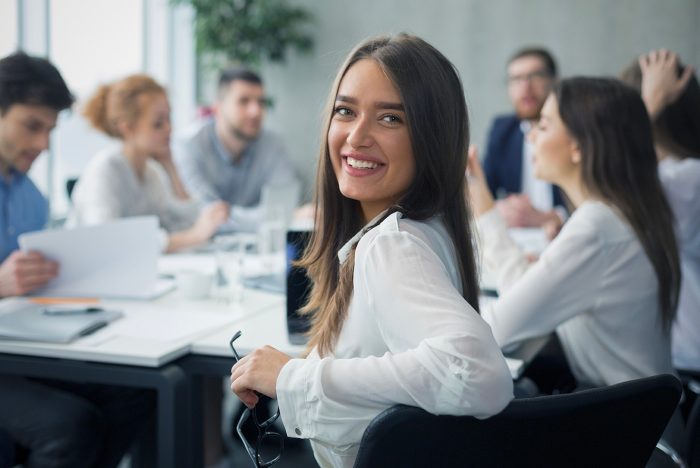 Career Services
Your Future
Explore careers and develop a plan as you meet one-on-one with our career coaches. Our team will help you curate your resume and cover letters, prep you with mock interviews, provide you with professional headshots, and offer you employment opportunities and access to network with some of the largest companies across several industries.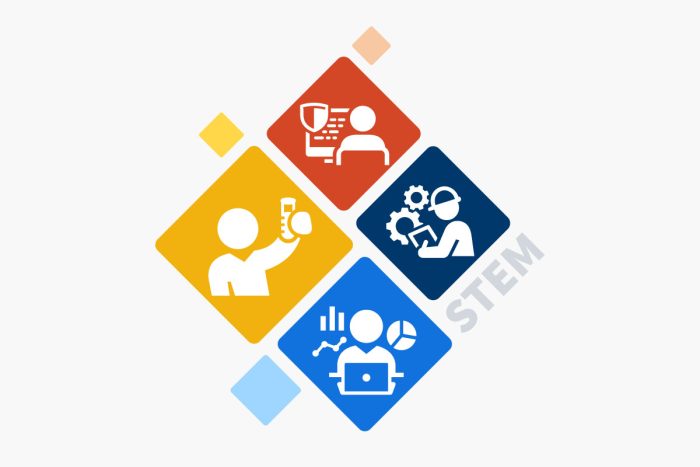 Business Analytics
STEM Programs
Our Business Analytics and Master of Science in Supply Chain Management programs are STEM-designated, ensuring our students have the competitive advantage in the fastest-growing market. This prepares our students for professional career opportunities that provide job security, flexibility, satisfaction, and outstanding earning potential.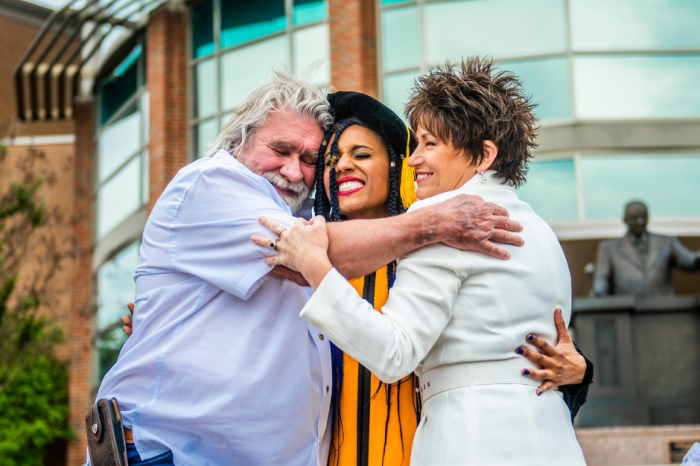 Scholarships
Funding Your Future
Committed to investing in our students' futures, our programs are not only affordable but of great value. In addition to the scholarships available from A&M-Commerce, the College of Business offers scholarships specifically for business students.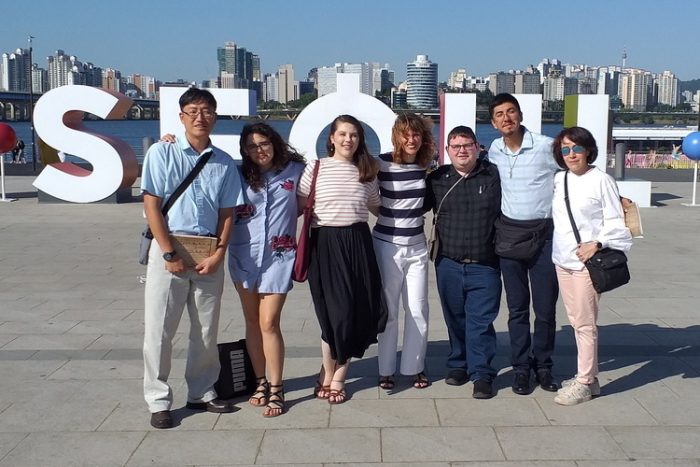 Diverse
Global Exposure
To be successful in the global world, we have curated programs with faculty and staff from around the world attracting a student population that is just as diverse. Students will develop, apply and hone evolving skills to ensure their success here in Texas and abroad.
Departments
Academics
Student & Community Support
Program Costs
As of the fall of 2023, the tuition and fees for undergraduates enrolling in 12 credit hours stand at $4,212 for Texas residents and $9,108 for non-residents.
The tuition and fees for a graduate student in the College of Business taking nine credit hours is $3,820 for a Texas resident and $7,500 for a non-resident.
College of Business Graduate Scholarship
The COB Graduate Scholarship was established to assist incoming graduate students who are attending A&M-Commerce starting in the fall of each academic year.
To qualify for the College of Business Graduate Scholarship, the following eligibility requirements must be met:
You must be a fully admitted incoming graduate student in any discipline of the College of Business.
You must have a minimum undergraduate GPA of 3.0 or First Class Distinction.
You must be enrolled full-time with nine credit hours.
This scholarship is applicable to both domestic and international students. The scholarship will entitle an out-of-state student to the Non-Resident Tuition exemption for competitive scholarship recipients. As such, students with any other scholarship, award or graduate assistantship that provides the non-resident exemption are ineligible for this scholarship.
Complete and submit the scholarship application form by May 31st.
Check your LeoMail for communication regarding the scholarship announcement.
Scholarship applications are reviewed in the order received. Preference will be given to students with international experience through living abroad, study abroad or working abroad. To demonstrate this, students must submit a 200-word essay discussing the impact and influence of their international experience as well as explaining how this scholarship will assist them in managing their finances.
Apply today as funding is limited.
Academic Degree Programs
This program provides you with the ability to achieve competency in internal control systems, managerial accounting, income tax accounting, financial accounting and not-for-profit accounting. Graduates pursue careers in public accounting, governmental accounting and managerial accounting.
The Master of Science in Accounting is designed for those who want to specialize in accounting at the graduate level. It is a good choice whether you choose to build on your undergraduate accounting major or have a limited or no accounting background. The MSA is excellent preparation if you are planning a career in public accounting, industry or government.
The Masters of Business Administration degree will prepare you for advanced management positions that demand analytic and strategic leadership solutions for an interrelated set of economic, ethical and environmental issues. The program is 30 semester credit hours with the option for various minor areas of concentration.
Studying business is a hands-on experience – every aspect of life has a commercial angle! Be it your interest in social media, basketball or entrepreneurship, all sectors require the expertise of business professionals. Enhance your career prospects with an MBA program where you share learning experiences with other veterans and active military personnel. Acquire new abilities and understand how to transfer your invaluable military skills to a business profession.
The Master of Science in Business Analytics is a STEM degree program which will prepare you to enter the workforce in the rapidly emerging field of business analytics, which involves collecting, organizing, analyzing, optimizing and interpreting Big Data for problem solving and decision making.
The Master of Science in Finance program will give you a solid understanding of finance theory as well as the practical applications of theory to real-world problems. When you graduate, you will be prepared to meet the financial, managerial and global economic challenges of the 21st century and beyond.
The Master of Science in Forensic Auditing Analytics combines courses in accounting and business analytics to provide students with traditional forensics and auditing courses but also cutting-edge business analytic skills to successfully prevent and fight financial crime in the increasingly digital economy. Since most significant financial crimes involve computers either in commission, concealment, detection, or investigation, this program provides accounting students with skills not commonly found in traditional accounting programs, including how to extract, preserve, and document digital financial crimes to ensure their admissibility and undeniability in court.
In the MS in Healthcare Leadership program at A&M-Commerce, professionals are provided with the tools needed to successfully lead organizations in the dynamic and complex healthcare industry. This program can equip you with a robust understanding of healthcare markets and policy environments, enabling you to effectively navigate organizations through informed decision-making. You will have the opportunity to earn a Six Sigma Green Belt certification, and learn modern leadership practices to enhance productivity and growth for yourself and those working with you.
The Master of Science in Management is a rigorous program that focuses on developing professionals who identify opportunities and create value by leading people and managing resources. The program will help you build a repertoire of relevant managerial tools and techniques using case studies and experiential learning methods.
The Master of Science in Marketing and Marketing Analysis program will help you develop the fundamental marketing knowledge and skills associated with market analysis, digital marketing and decision making via cutting-edge analytics. This program will help you expand your professional horizons whether you are an experienced marketing professional or want to add a marketing edge to your portfolio.
The MS in Supply Chain Management is a STEM-designated program that prepares students to excel in the rapidly evolving field of operations. By providing key skills, knowledge, and experience needed to optimize supply chain processes, graduates are ready to create value for organizations and customers, and become leaders in various industries.
The graduate certificate in Auditing and Forensic Accounting will equip students to gain certifications offered by the Institute of Internal Auditors (IIA) and the Association of Certified Fraud Examiners (ACFE). The twelve semester hours (4 courses) of coursework is eligible to meet requirements for the Master of Science in Accounting (MSA) program should a student wish to pursue it. ACCT 527 & ACCT 562 are in the core curriculum and the remaining courses would meet electives for the MSA.
The Business Analytics Graduate Certificate is a 12 semester hour (4 courses) certificate. All courses are currently being taught and eligible to help meet the requirements for the Master of Science in Business Analytics (MS-BUSA) program.
A 4-course certificate that provides a better understanding of the U.S. healthcare system and prepares the students for careers as healthcare executives. At the end of the MGT 591 course, the students will receive the Six Sigma Green Belt certification which is a highly desirable qualification in healthcare that focuses on data analysis in Excel.
The purpose of this certificate is to develop a graduate-level working knowledge of important tools (e.g., Six Sigma and project management software) for successful application in supply chain and project management. By successfully completing the certificate, you will be awarded an Operational Excellence Certificate from A&M-Commerce, and Green Belt Six Sigma certificate. All the courses in the Operational Excellence Certificate Program may be applied toward a Master of Science (MS) in our Management degree program and some of the courses may be applied to other graduate business degrees.
The Tax Accounting Graduate Certificate is a 12 semester hour (4 course) program. The certificate may be applied to the Master of Science in Accounting (MSA) program with two of the courses ACCT 538 & ACCT 540 required as part of the core and advanced core.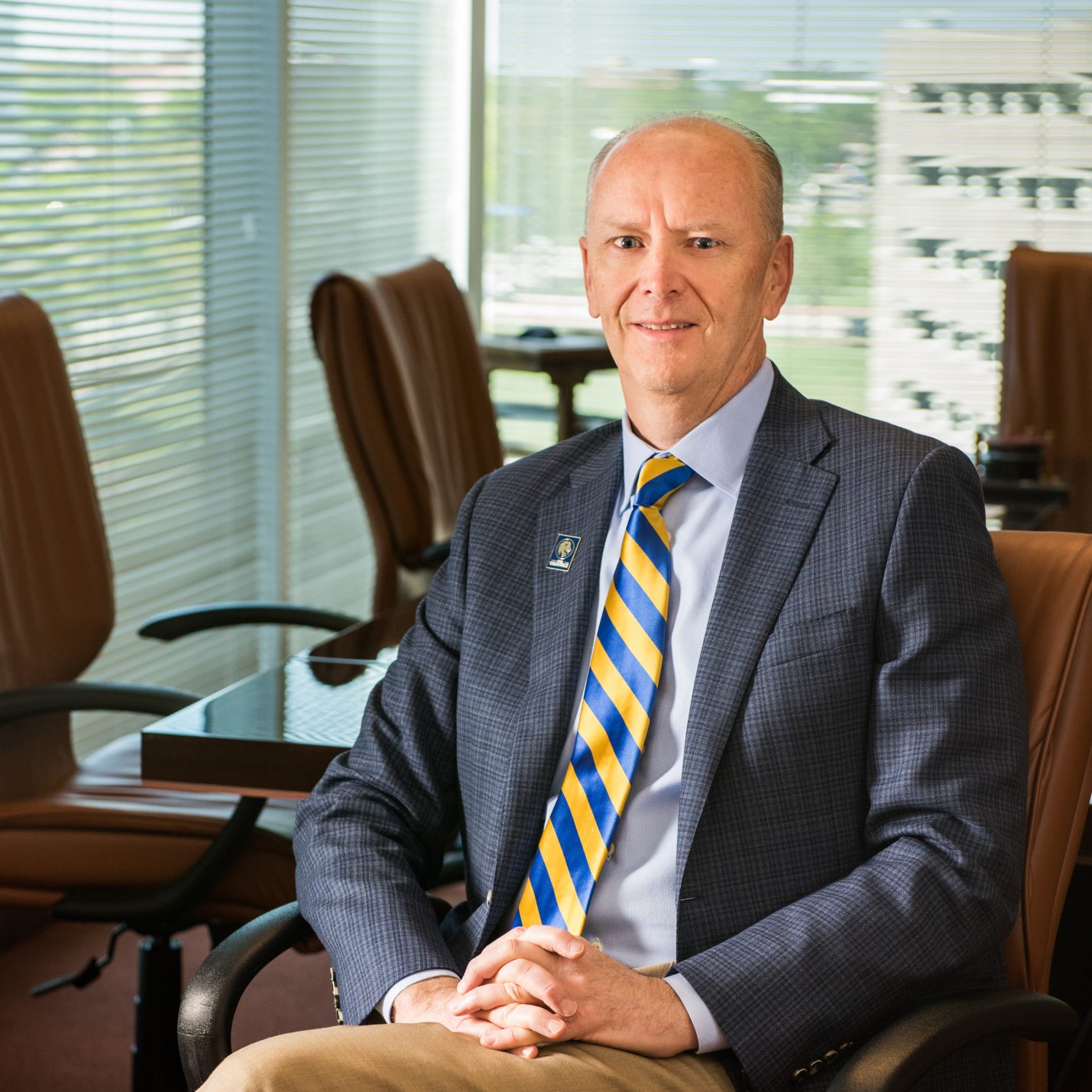 Welcome from the Dean
Welcome to the College of Business! Our goal is to provide quality, accessible, affordable and innovative business education that helps our students launch or advance their professional careers. With a world-class faculty, A&M-Commerce is part of just 5% of business schools globally to have the prestigious designation of AACSB Accreditation. I invite you to explore our programs and certificates, learn more about our faculty and their research and find out how we continue to implement initiatives that have a profound impact that transforms both our students and community. Go Lions!

Scott Wheeler
Interim Dean, College of Business
Featured News
Tenacious Leaders Help Students Shape Their Future Trajectory
As part of the Texas A&M University-Commerce College of Business's continued efforts to develop and promote platforms that provide A&M-Commerce students as well as those in the community with opportunities to connect, develop, and network with experts in various fields, the college launched its latest initiative called "Tenacious Leader Tuesday" in November, 2023. Organized by […]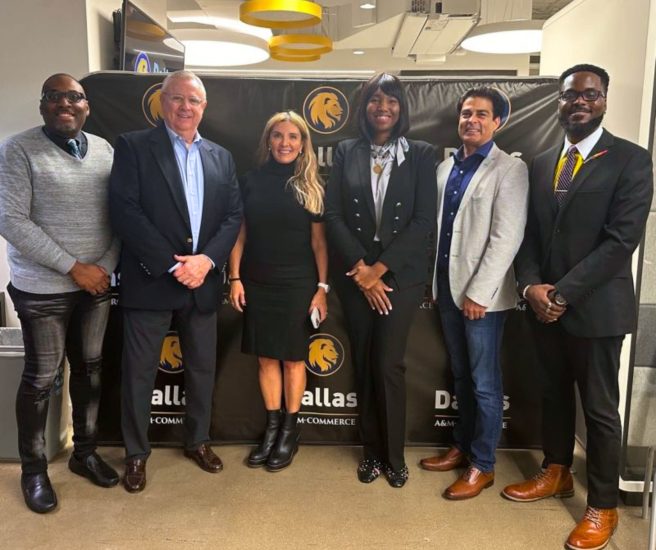 Students Master the Art of Networking
The Texas A&M University-Commerce College of Business' Career Services office concluded its robust series of career readiness collaboration workshops for the year with The Cupcakes and Conversations: American Marketing Association DFW (AMA DFW) College Edition themed event, titled "Finding Your Networking Sweet Spot." The event featured Network Today Podcast Co-Host and Radio Marketing extraordinaire Mrs. […]
DFW-Alliance of Black Accountants (DFW-ABA) Recognizes and Awards Three A&M-Commerce Students with Scholarships
Texas A&M University-Commerce students Aathira Nair, Oluwasola Adesemoye and Poojitha Mallikarjunappa were recognized and awarded scholarships by the DFW – Alliance of Black Accountants (DFW-ABA) on November 4, 2023. Held during a special brunch ceremony at "On The Marquee," the recipients were awarded their scholarships in recognition of their academic excellence, their passion for learning […]
Cost Accounting Students Demonstrate Proficiency in Managerial Accounting During Industry Immersion Presentations
Students specializing in cost accounting at Texas A&M University-Commerce showcased their adeptness in presentation skills and practical comprehension of managerial accounting principles during a recent series of presentations held on November 6th, 2023. These presentations followed comprehensive site visits to prominent industry establishments, including American Spiral Weld, Huhtamaki and Hydro Aluminum situated in Paris, Texas. […]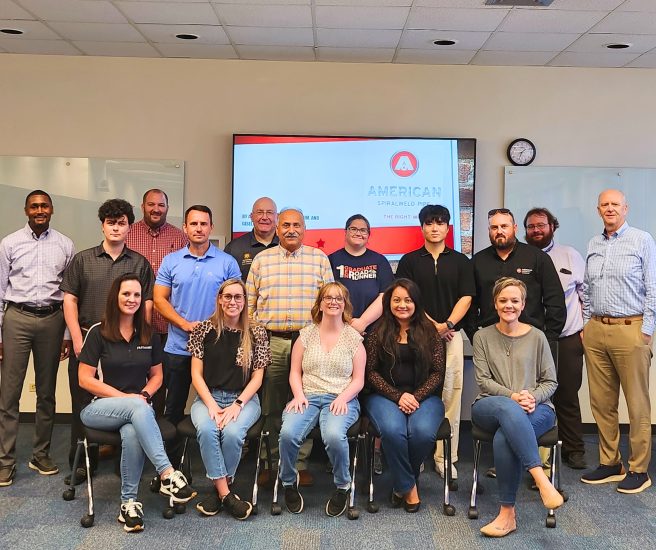 MKTBA Students Attend the 16th ISACA Business Etiquette Luncheon
The Marketing and Business Analytics Student Organization (MKTBA) at Texas A&M University-Commerce was recently invited to attend a luncheon hosted by the North Texas Chapter of ISACA Business. The 16th annual event took place on October 20, 2023, and was hosted at the Brookhaven Country Club in Dallas, Texas. Dr. Son Bui accompanied over 25 […]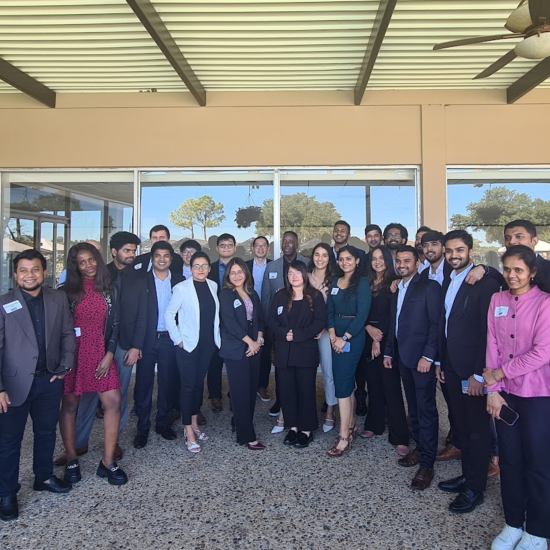 Kate Wallace and her A&M-Commerce Journey
Reflecting back on her alma mater, Texas A&M University-Commerce proved to be a gift for Kate Wallace that continues to see its gifts being paid forward. From starting with a scholarship opportunity through the Honors College to meeting her husband in the College of Business. From passing her CPA exam and then helping other Lion […]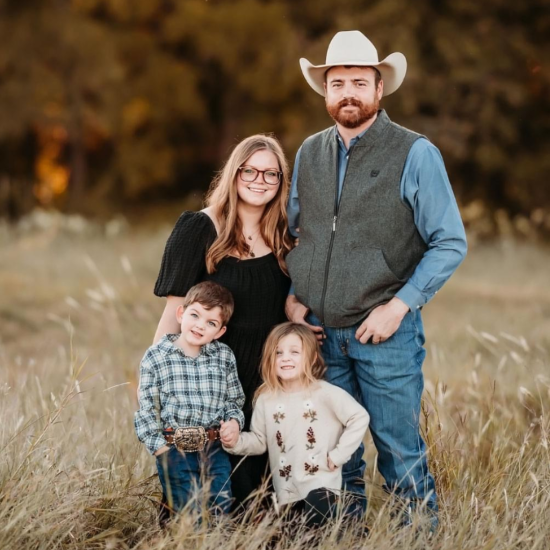 Priscilla Babaa's Journey from Campus to Corporate Success
When Priscilla Babaa started her academic journey at Texas A&M University-Commerce in the Fall of 2018, little did she know that then-fellow student Kate Wallace and her accounting professor, Dr. Robert Rankin, would play a crucial role in securing her position at BHLF LLP – a comprehensive tax and public accounting firm based in California. […]
TAMUC Venture College Partners with Global Silicon Valley for Entrepreneurial Education
The Venture College, an entrepreneurship training and development program at Texas A&M University-Commerce, has recently partnered with Global Silicon Valley (GSV) to provide educational resources for aspiring student entrepreneurs. Housed within the College of Business, Venture College is open to all A&M-Commerce students, helping them connect to a community of like-minded students, mentors and the […]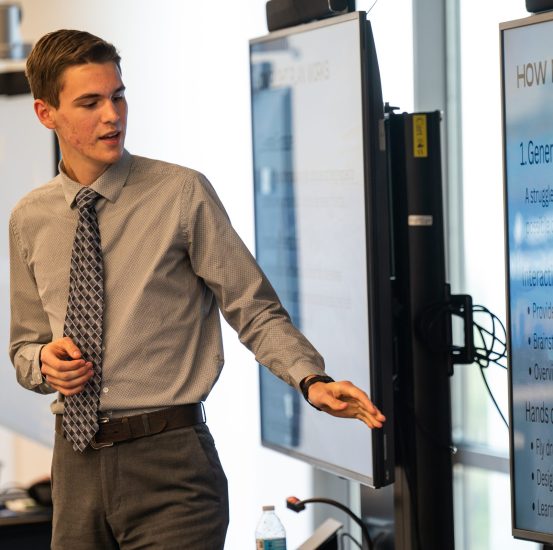 A&M-Commerce College of Business Hosts Successful Career Fair with Industry Collaborators
The Texas A&M University-Commerce College of Business recently hosted a career fair that amplified the power of industry collaborations. The Office of Student Career Preparedness and the Marketing and Business Analytics Student Organization at A&M-Commerce, along with the Greenville, Texas Chamber of Commerce, contributed to this impactful event by connecting prospective employees to 20-plus local […]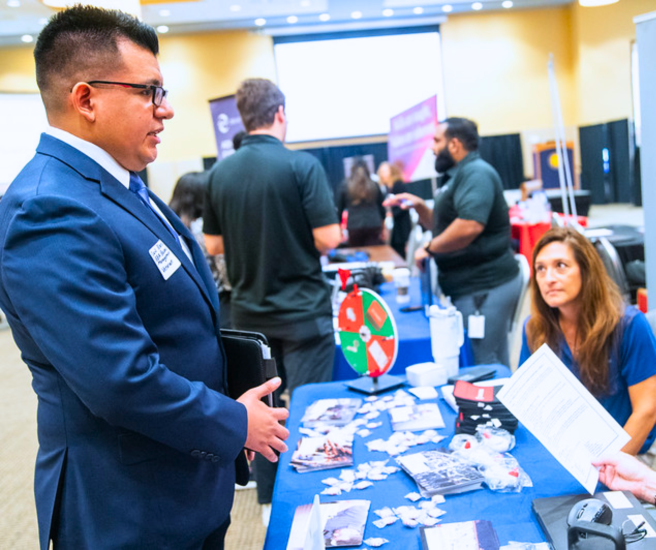 Marketing and Business Analytics Student Organization Kicks Off the Fall Semester with its Semi-Annual Welcome Party
As the Fall 2023 semester gets underway at A&M-Commerce, the Marketing and Business Analytics Student Organization (MKTBA) successfully hosted its semi-annual Welcome Party on September 20, at the Dallas location. Open for all to attend, a group of roughly 50 people comprised of new and existing MKTBA members, along with several College of Business faculty […]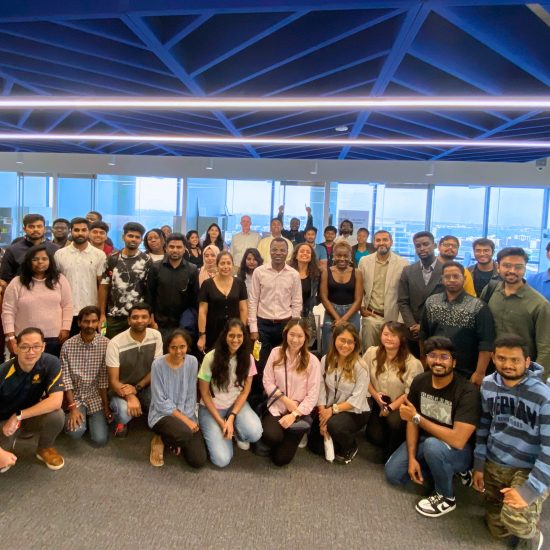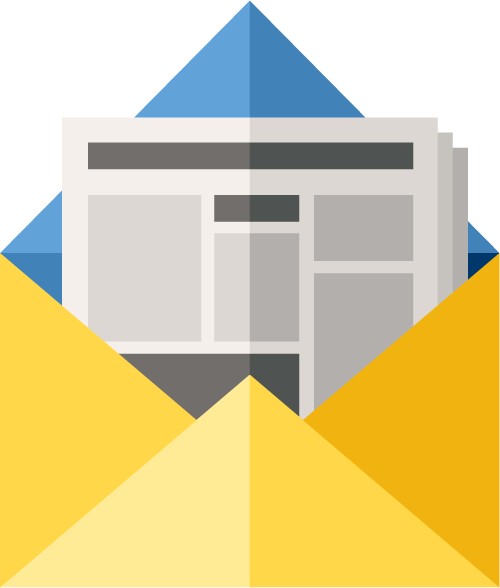 Discover the Latest
Our annual newsletter keeps you connected with our latest research initiatives and academic success. Journey with us as we lead the College of Business to a better and brighter world.
Giving Opportunities
Invest in the business leaders of tomorrow.

Frequently Asked Questions
Quickly filter for the answers to the most common inquiries we receive. If you don't find what you are looking for quickly, contact us and we will be glad to help!
I would like to take the CPA examination. What are the state of Texas requirements?
The applicant must meet specific education requirements before an application for the CPA examination can be filed.
The requirements are as follows:
Earned a baccalaureate or graduate degree conferred by an accredited institution of higher education recognized by the Board; and
Successfully completed at least 150 semester hours of college credit; and
Successfully completed at least 30 semester hours of upper-division accounting coursework, beyond the first two semesters of elementary accounting as defined by Board rule. At least 15 of these hours must result from physical attendance at classes meeting regularly on the campus of any transcript-institute institution. The requirement that coursework must be classified as upper-division becomes effective January 1, 2004.
Successfully completed at least 21 semester hours of upper-division related business coursework as defined by Board rule. The requirement that coursework must be classified as upper-division becomes effective July 1, 2005.
Successfully completed a 3 semester hour ethics course in a traditional classroom setting that includes ethical reasoning, integrity, objectivity, independence and other core values as defined by Board rule. (Effective July 1, 2005) (Review the current list of Board-approved ethics classes.)
Please contact Dr. James Hamill, Department Head for full details.
Read more about the CPA exam at Texas State Board of Accountancy.
Contact Us
P.O. Box 3011
Commerce, TX 75429-3011