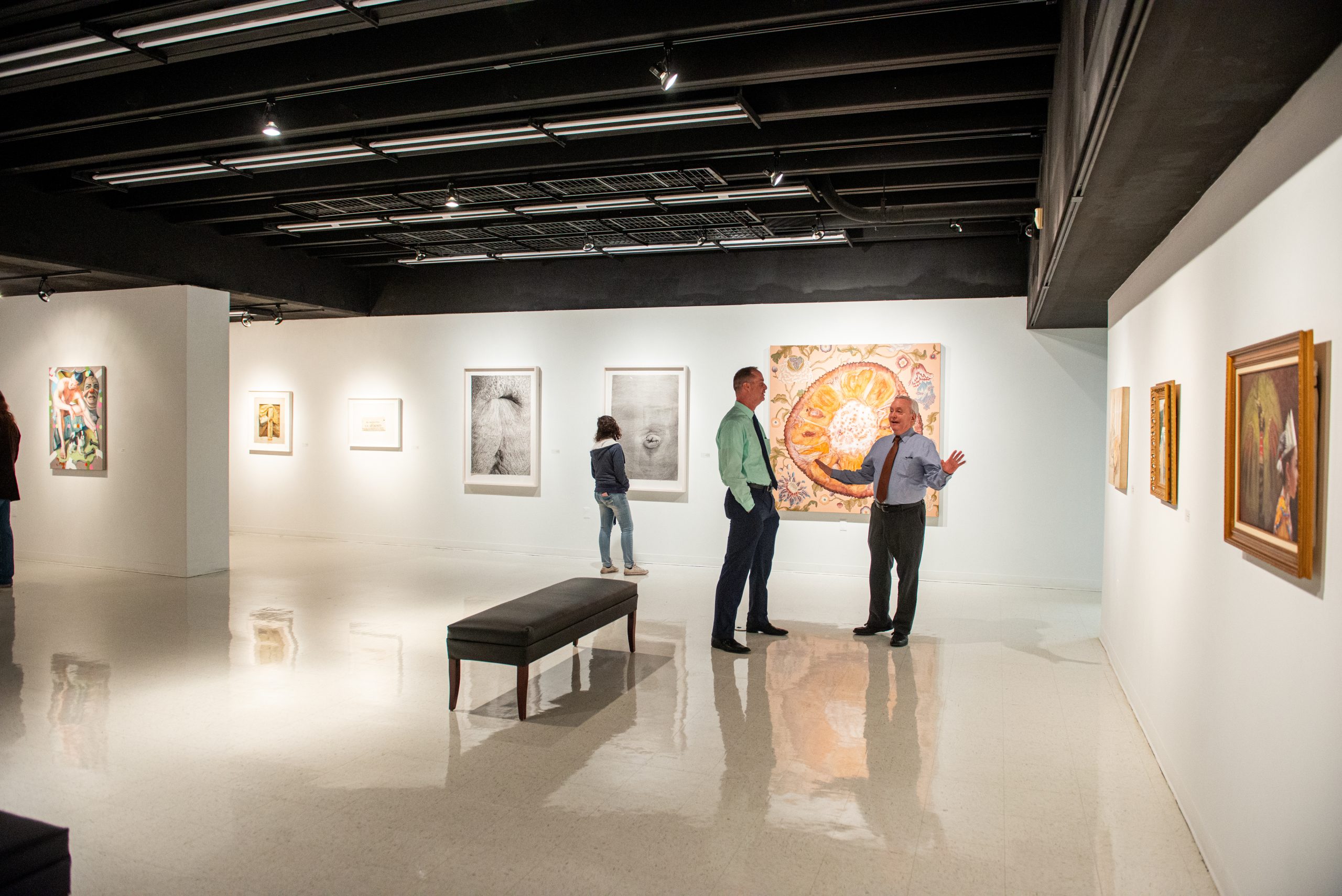 College of

Humanities, Social Sciences and Arts

Where Ideas Shape Humanity

Explore human society and culture through the things people have created. Whether you are here for a core requirement or as your major, you will discover exciting things in our courses.
From your classes in the academic core curriculum to your selected major area of study to outstanding endeavors both within and beyond the traditional classroom setting, you will find yourself uniquely placed in our college. Our departments represent both traditional and emerging areas of study that will not only support your current interests but will also help you define new areas of enrichment. CHSSA offers so much to explore. We hope to have you on the journey with us soon!
Unlocking Your Potential
Advantages of Earning a Degree in Humanities, Social Sciences, and Arts from A&M-Commerce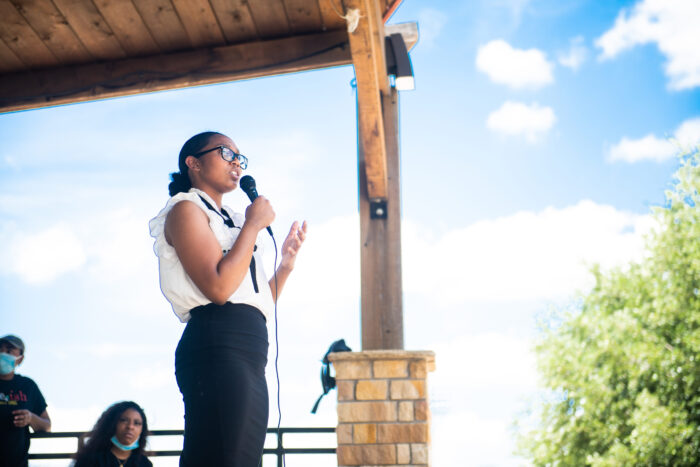 Communication Skills
Establish foundations for career success by learning effective communication skills and the ability to think critically.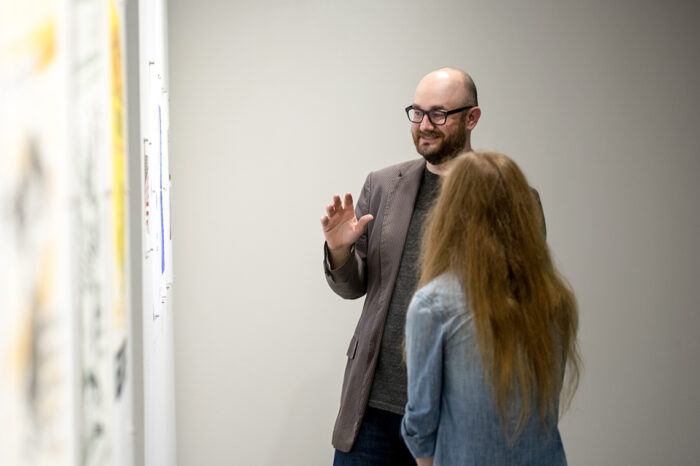 World-class Faculty
Engage in personal working and learning relationships with nationally and internationally recognized faculty members.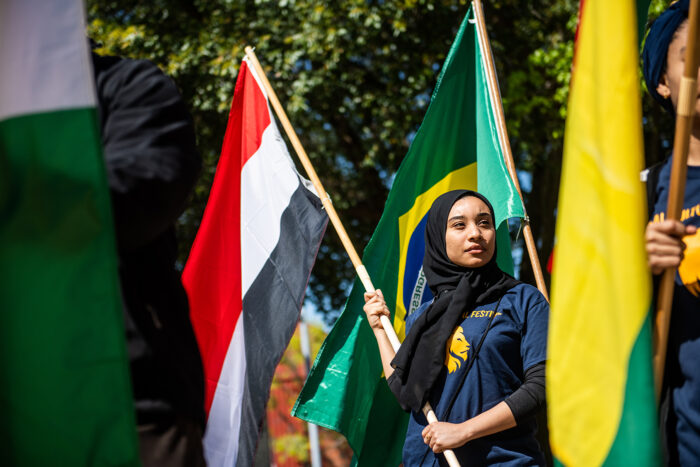 Global Exposure
Witness, appreciate and understand diverse elements that influence life as a national and global citizen.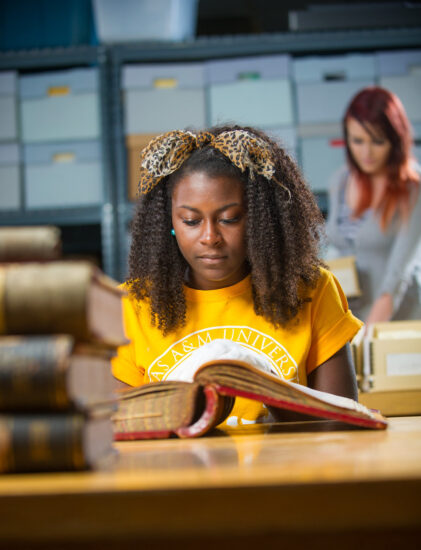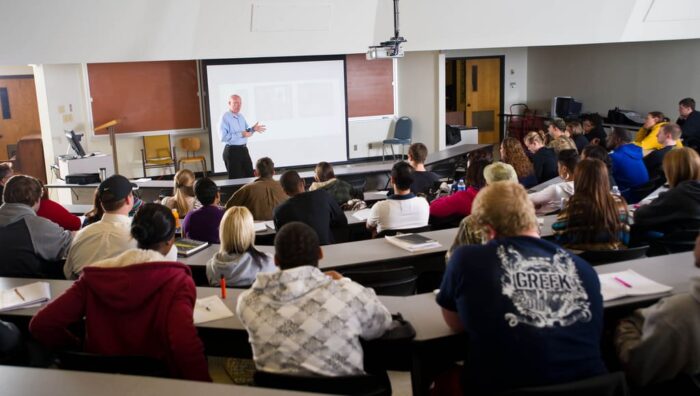 Well-Rounded Opportunities
Participate in programming that offers rigorous academic, artistic and aesthetic experiences and opportunities for cultural and artistic engagement with the campus and neighboring communities.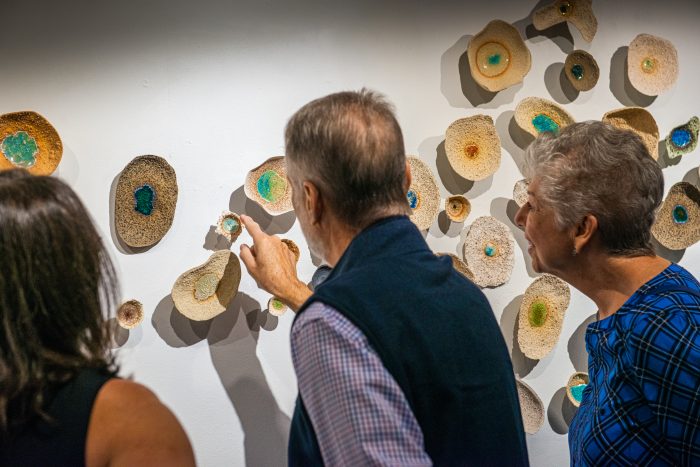 Academic Degree Programs
The broad field major in criminal justice is designed for students who wish to receive the Bachelor of Arts or Bachelor of Science in Criminal Justice. The curriculum has a multi-disciplinary foundation, is social science oriented, is academic in content and emphasizes the development of knowledge and skills essential for a broad understanding of the criminal justice system. The objective of the major is to prepare you for entry-level positions in law enforcement, juvenile justice, courts, community-based corrections, institutional corrections and other related fields.
The entirely online Master of Science in Applied Criminology degree meets the needs of traditional students preparing to embark on new careers, as well as those currently working in the criminal justice field and those wishing to pursue professional advancement..
As a student in the Applied Linguistics program, you will engage in cutting-edge pedagogical and research strategies with others who are pursuing careers in teaching English to speakers of other languages. Whether you choose this field as a primary or complementary discipline, this program will prepare you for a variety of careers including teaching at the university level or teaching English as a second language abroad.
This master's degree may be pursued either for personal enrichment or to advance one's professional standings and credentials. Courses for the degree include painting, sculpture, photography, drawing, ceramics and mixed and multi-media art.
This degree is built from the ground up to meet the artist where they are and enhance every level of their artistic ability through intensive study and hands on training.
The advanced degree with an emphasis in visual communication centers on meeting the needs of practicing professionals in the expanding field of visual communication who aspire to achieve a higher level of proficiency in creative innovation, design professional practice and design leadership. The program explores creative process innovation; design professional practice leadership, strategy, process and product; and creative marketing promotion grounded in a social and business perspective. Courses for this degree are taught at A&M-Commerce in Dallas.
Our Master of Arts in English is designed for students who, upon completion, demonstrate a foreign language proficiency while the Master of Science in English is for students without foreign language focus.
The Ph.D. in English is designed for students wishing to teach in community or four-year colleges and universities. It stresses both substantive knowledge of the various divisions within the field of English and an extensive introduction to the profession, including classroom teaching, tutoring and computer-assisted instruction. The degree requires that each candidate serve as a teaching assistant.
The Ph.D. in English is designed for students wishing to teach in community or four-year colleges and universities. It stresses both substantive knowledge of the various divisions within the field of English and an extensive introduction to the profession, including classroom teaching, tutoring and computer-assisted instruction. The degree requires that each candidate serve as a teaching assistant.
You will have the opportunity for advanced study in historical interpretation, historical theory and research methods. Earning your master's degree in history opens doors in academia, nonprofit, education and government.
Students in the Master of Music program choose either an emphasis in performance (applied music or conducting) or music education. The M.M. with an emphasis in performance develops specific music skills and abilities to a high degree in the fields of instrumental and vocal performance and conducting. The M.M. with an emphasis in music education focuses on teacher training at the elementary and secondary levels.
The Master's in Sociology at A&M-Commerce is designed to meet the needs of those pursuing public service careers, community college teaching opportunities, careers in research, administrative careers in both the public and private sectors, as well as preparing students for more advanced graduate work in sociology.
The main goals of this degree program are to prepare Spanish language professionals who will become language instructors in high schools and/or community colleges, and to provide a strong foundation in Spanish literature and linguistics for those interested in pursuing a PhD in the areas of Spanish literature or Hispanic linguistics. Some of the classes we offer include: foreign language methodology, advanced writing, children's literature, and Spanish and Latin American literature and cinema.
Students can focus on the following topics: acting, lighting, modern theatre, theatre history, theatrical design, directing, management, playwriting, theatre pedagogy and theory. We provide our students with an easy admission process, access to scholarships and graduate assistantships, individualized attention from award-winning faculty and a flexible combination of online and face-to-face instruction. A&M-Commerce is the only A&M System university that offers this degree.
This certificate is designed to attract student practitioners seeking to advance within the decision-making and leadership roles within their field. The courses in this plan focus on management and policy issues. This certificate is ideal for you if you wish to specialize in management issues, such as evaluating, planning, organizing, staffing, directing, coordinating, reporting and budgeting.
If you are seeking to gain general knowledge in the field, whether you are new to concepts in criminal justice or are currently working in the criminal justice field, this might be the best fit for you. The flexibility of this certificate allows for a great deal of latitude in customizing courses to suit individual professional interests.
This certificate is designed to attract members outside traditional criminal justice fields. Through this program, you will gain a broad understanding of homeland security issues while enhancing leadership capabilities among those who currently work in local, state and federal government and others who are interested in gaining greater knowledge about the field of homeland security. This certificate focuses on homeland security concepts, applicable management principles, policy analysis and the enhancement of critical thinking skills necessary to successfully address security challenges within the United States.
The Professional Advancement in English Studies Graduate Certificate provides students with the necessary English hours for students who wish to teach dual-credit or college-level courses in a field other than English. Students who pursue this certificate should already have a bachelor's, master's or PHD in a discipline other than English.
This certificate helps you develop specific skills related to public history. The practical, theoretical and analytical training provided in the certificate program will enhance your ability to compete for jobs in museums, historical societies, cultural resource centers, parks and historic preservation.
This certificate is ideal for students who either already hold a completed graduate degree or are actively in the process of earning a graduate degree and wish to earn this certificate in conjunction with their degree. In addition to the enhanced professional status that the Certificate in the Teaching of English to Speakers of Other Languages (TESOL) brings, this Certificate will enable the holder to meet the 18-hour SACS requirement to teach at the College level.
You can become a certified early college or dual credit instructor with our Teaching History graduate certificate. Local school districts continue to expand their offerings of early college and dual credit history courses. There is a growing need for qualified teachers who can meet this need.
The Graduate Minor and Graduate Certificate in Gender Studies provide the opportunity for students to focus on the interdisciplinary study of issues that shape and define our understandings of masculinity, femininity and sexuality. The study of gender enhances knowledge of the global world historically and across cultures.
Featured News
A&M-Commerce Visual Communication Faculty Featured in Industry Magazine
In the November issue of Graphis Journal magazine, Associate Professor of Visual Communication and Assistant Head of the Department of Art Josh Ege, was interviewed about his teaching philosophy and how he approaches educating the next generation of designers. Graphis Journal magazine, considered an international bastion of excellence in design and visual imagery is a […]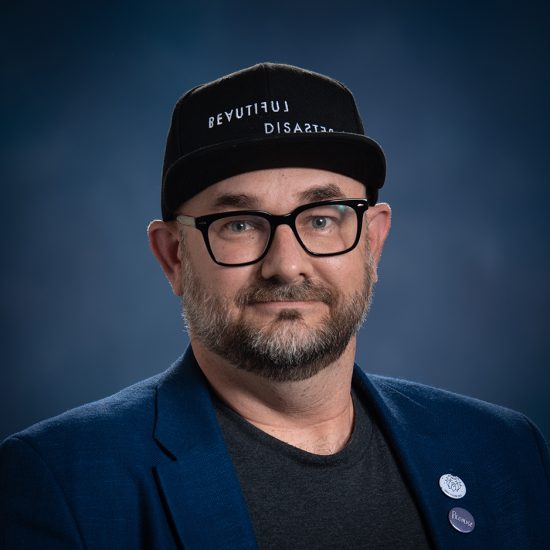 True Crime Meets Academia—Dr. Charles Woods Shares His Research
Part 4 of the Spooky Stories Series Content Warning: Although not described in detail, this article does mention topics of murder and sexual assault that may be triggering to some. For October, we have been exploring scary stories at A&M-Commerce, from children's horror stories to legends of ghosts on campus and myths about the Salem Witch […]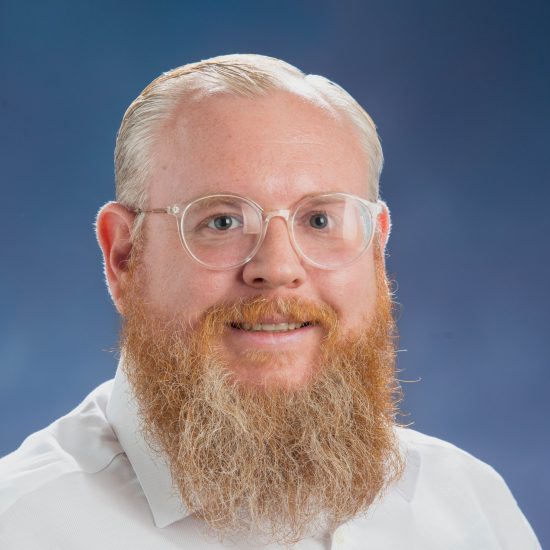 TAMUC History Professor Busts Myths About The Salem Witch Trials
Part 3 of the Spooky Stories Series When we think about the 1692 Salem Witch Trials, we may conjure horrific mental images of women being burned at the stake or bound by ropes and thrown into the water. But our assumptions about what happened during that bizarre time in American history may be misguided, and […]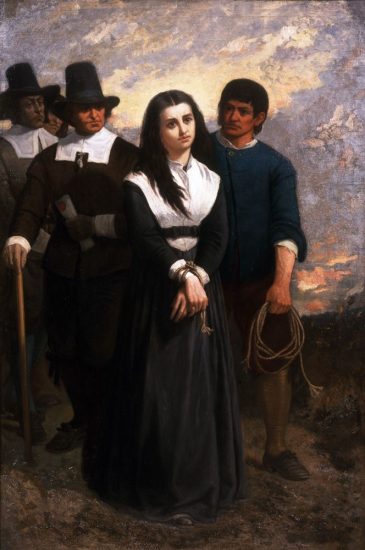 TAMUC Alum Gives Perspective of Successful Anime Career
Texas A&M University-Commerce alum Amanda Gish was recently featured in a profile published by the Herald Banner to share about her successful voice acting career in anime. Gish graduated from A&M-Commerce in 2007 with a Bachelor of Science in Speech Communication. She was also involved in the theater department during her time at the university. […]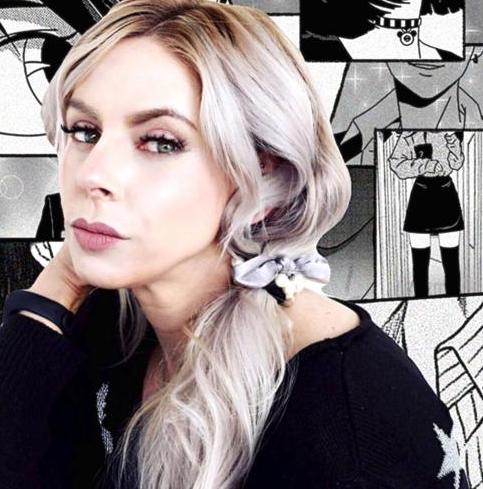 World Champion Boxer Roberto Durán Meets with University Community at A&M-Commerce Event
A legend in the world of boxing, Roberto Durán made a special appearance at Texas A&M University-Commerce on Tuesday, October 10. The former World Champion engaged with students, faculty and staff through a series of special events. Durán, known as "Manos de Piedra" or "Hands of Stone," is a Hall of Fame boxer who won […]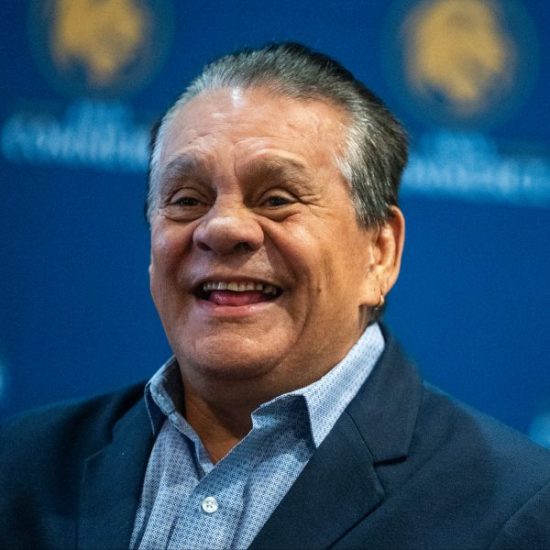 Whoooooo's There?: The "Hauntings" of David Talbot Hall
Part 2 of the Spooky Stories Series On the farthest east side of campus stands David Talbot Hall. It's a fairly plain-looking building from the outside: red brick, rectangular in shape, uniform windows neatly lined up on all four sides. Inside, however, is a different story. The building is adorned with pillars, large winding staircases […]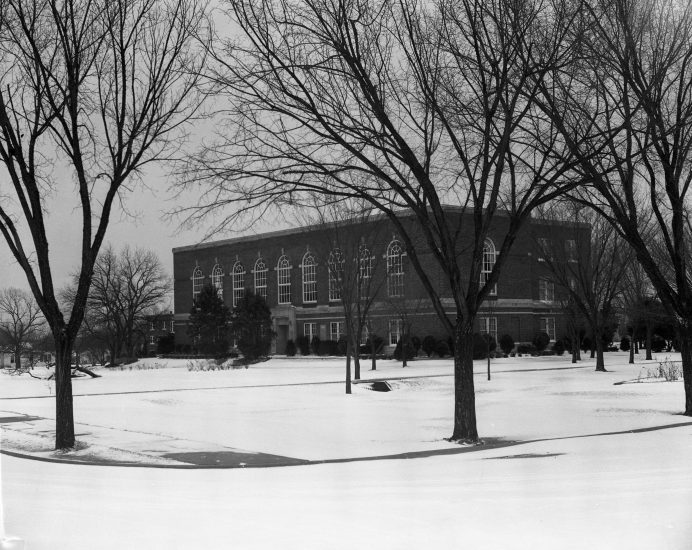 Scary Stories and Staying Power—TAMUC Professor Shines a Spooky Light on a Children's Horror Classic
Part 1 of the Spooky Story Series For many of us, a childhood rite of passage was to get our hands on a book from Alvin Schwartz's "Scary Stories to Tell in the Dark" series. The spine-chilling tales and Stephen Gammell's horrifying illustrations kept many of us awake at night. Because of this, "Scary Stories" […]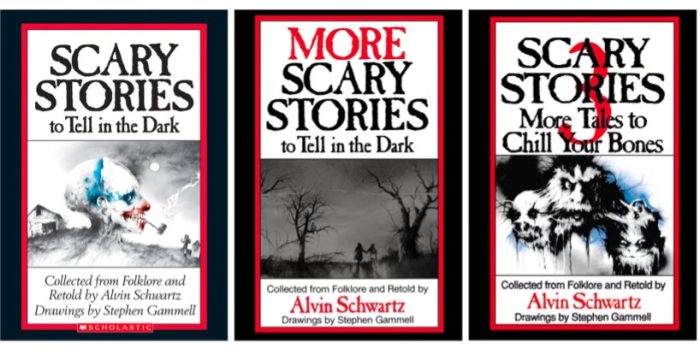 A&M-Commerce Faculty Secure $100k College Readiness Grant
The Texas Higher Education Coordinating Board has selected A&M-Commerce to receive a $100,000 College Readiness and Success Models grant. Dr. Pamela Webster, associate professor in the Department of Mathematics, and Dr. Gavin Johnson, assistant professor and director of writing in the Department of Literature and Languages will serve as co-principal investigators. The grant is earmarked […]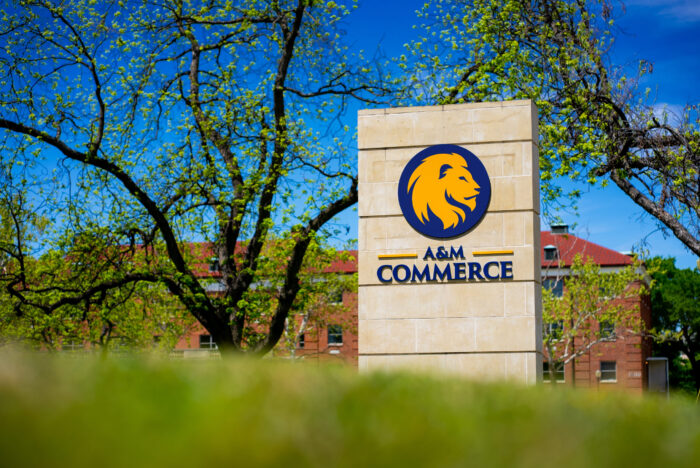 Community Invited to Art Walk 2023 at Texas A&M University-Commerce
What's more delightful than a leisurely stroll through campus on a crisp October evening, immersing yourself in art galleries and savoring refreshments? Mark your calendars for Art Walk 2023 on Wednesday, October 18, from 4 to 6:30 p.m. at Texas A&M University-Commerce in Commerce, Texas. During Art Walk 2023, the Department of Art will open […]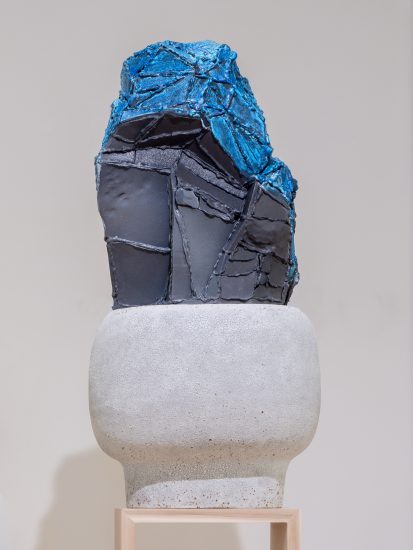 TAMUC Percussion Alums Land University Appointments
A pair of alums from Texas A&M University-Commerce were recently hired in faculty roles at Texas universities. Dr. Caleb Pickering (B.S., Music Education, 2012) was named assistant professor of percussion at Texas A&M University-Corpus Christi. Dr. Andrew Veit (M.M., Percussion Performance, 2012) was appointed as lecturer and percussion director at the University of Texas at […]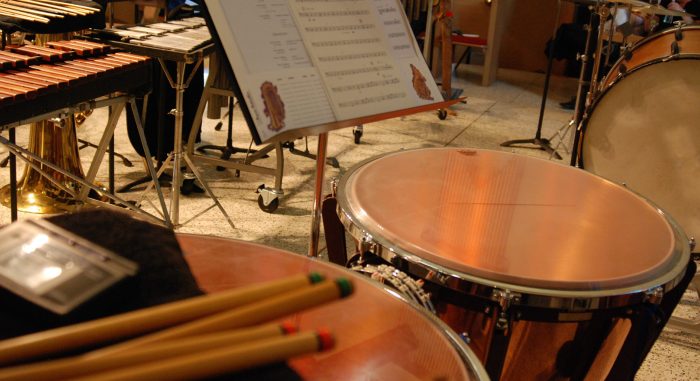 Contact Us
College of Humanities, Social Sciences and Arts
P.O. Box 3011
Commerce, TX 75428