College of Science and Engineering :: Benefits of an A&M-Commerce STEM Degree
Benefits of an A&M-Commerce STEM Degree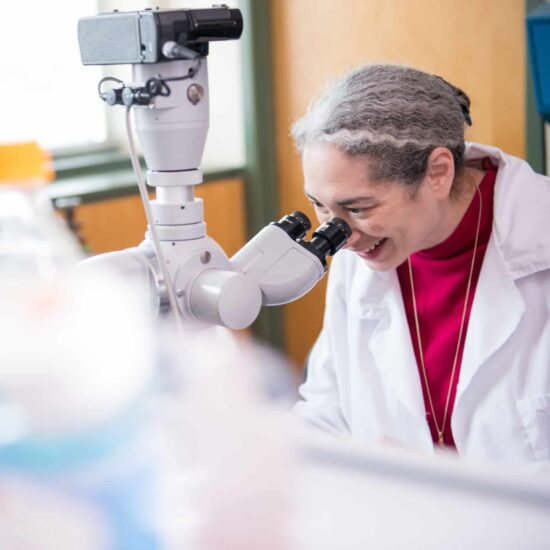 Refined Education
Industry-standard education gives you high employability.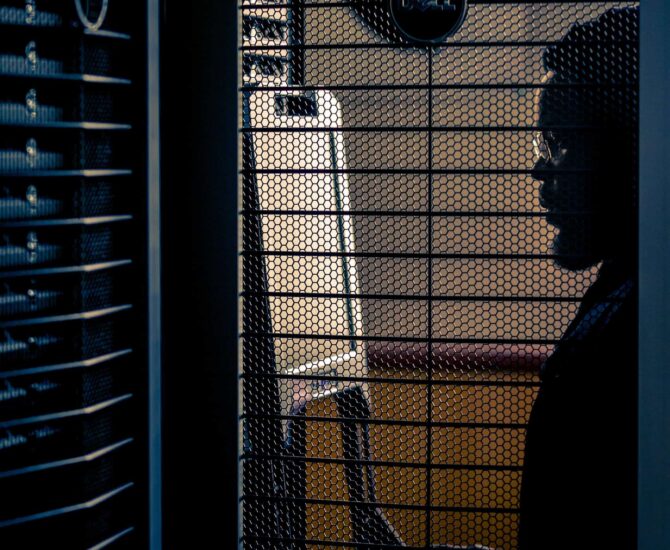 Personal Guidance
Student-focused, recognizing you as an individual and assisting you in achieving your full potential.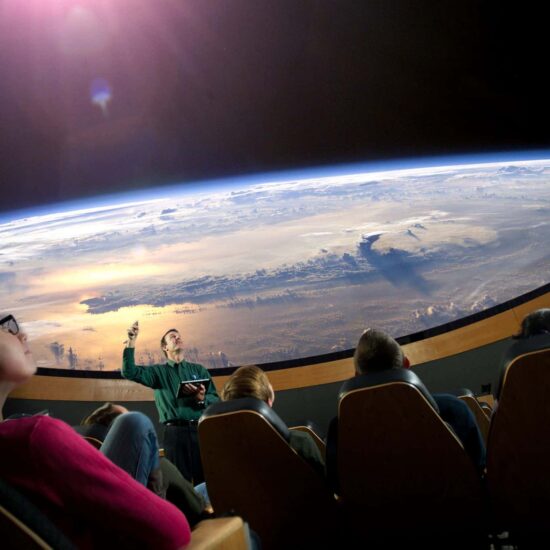 Outstanding Accomplishments
Cutting-edge student research under the mentorship of world-class faculty.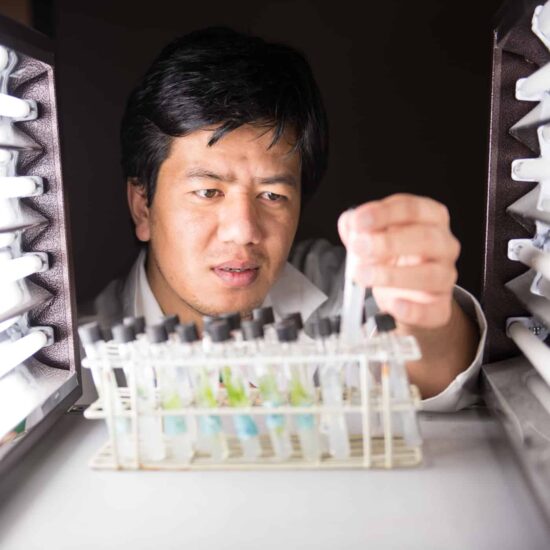 Advance in Your Field
Highly sought advancement opportunities, including internships and student worker positions.
Back to menu
College of Science and Engineering :: Welcome from the Dean of the college of Science and Engineering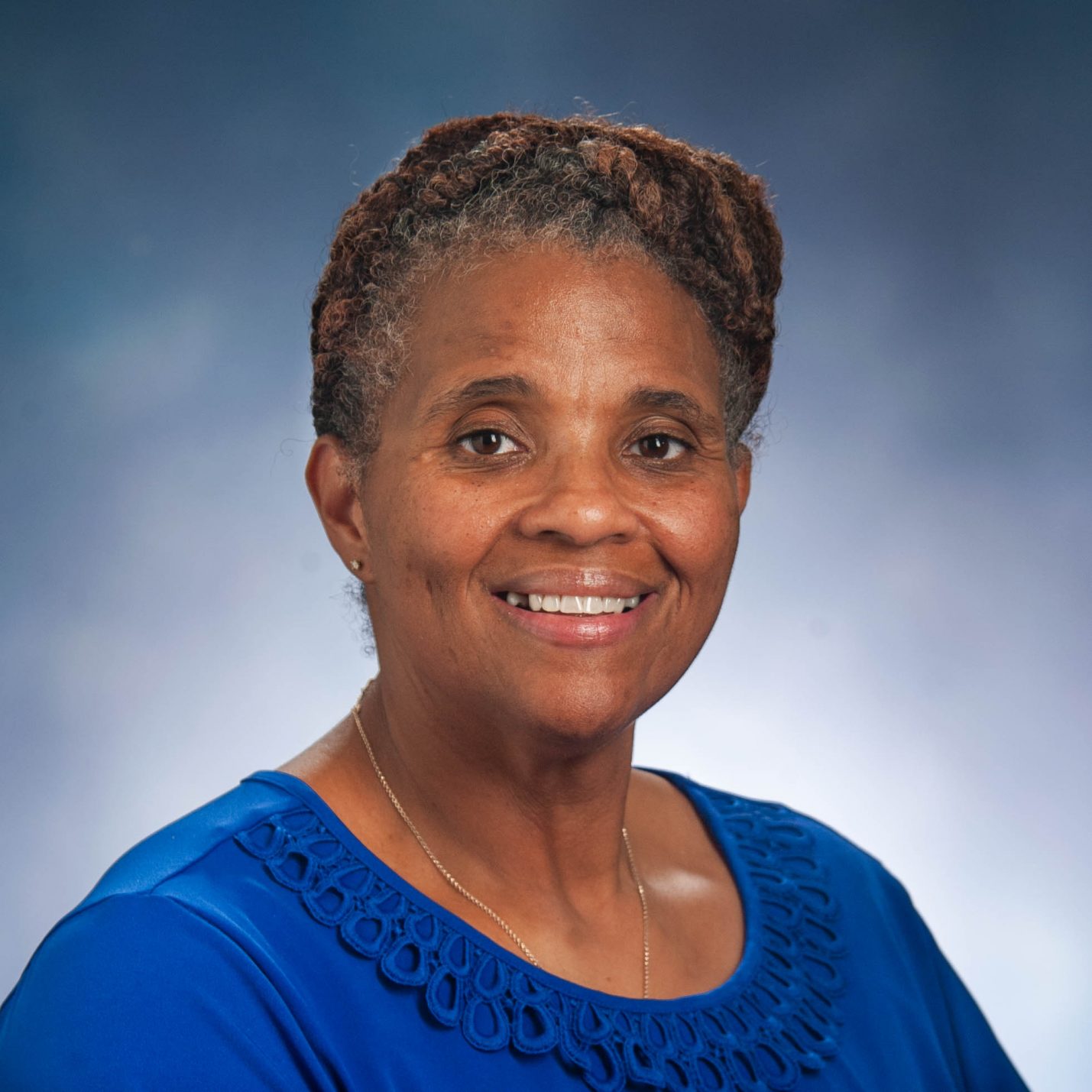 Welcome from the Dean
I want to welcome you to the College of Science and Engineering. In considering a career in STEM, you are making a wise choice as occupations requiring a STEM degree and/or skills are in high demand and projected to make up a significant portion of the U.S. and global economies. We are dedicated to preparing you to achieve your professional goals, whether that is to enter the workforce upon graduation or to continue on to a graduate program or professional school.
Interim Dean and Associate Professor
College of Science and Engineering
Back to menu
College of Science and Engineering :: Alumni Spotlight
Alumni Spotlight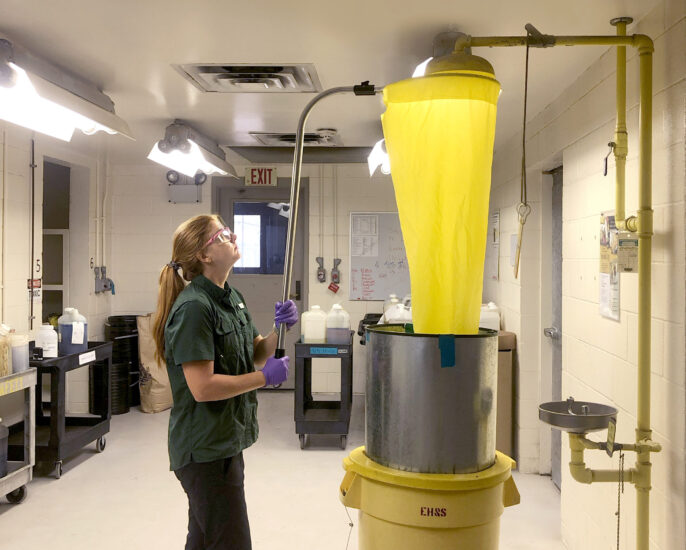 Kelsey Contreras
Utilizing the skillsets I have acquired during my quest for excellence, my personal mission is to use my talent and passion to contribute to the conservation of our environment and resources to provide a better future for generations to come.
More About Kelsey Contreras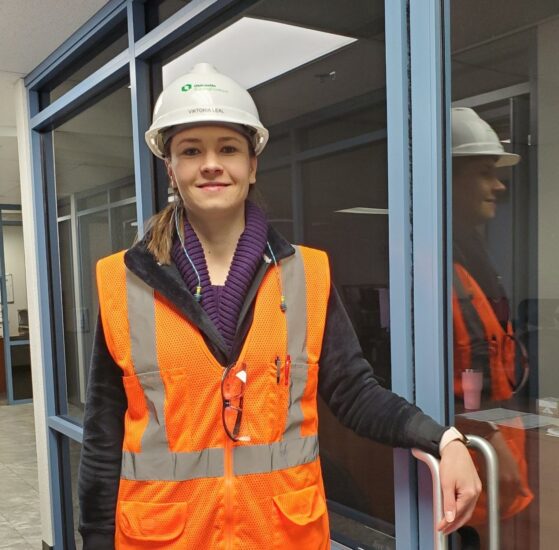 Viktoria Tabeleva-Leal
Getting a degree from a university in the United States was my dream. I had the odds stacked against me, but I never stopped dreaming and working hard to accomplish that goal.
More About Viktoria Tabeleva-Leal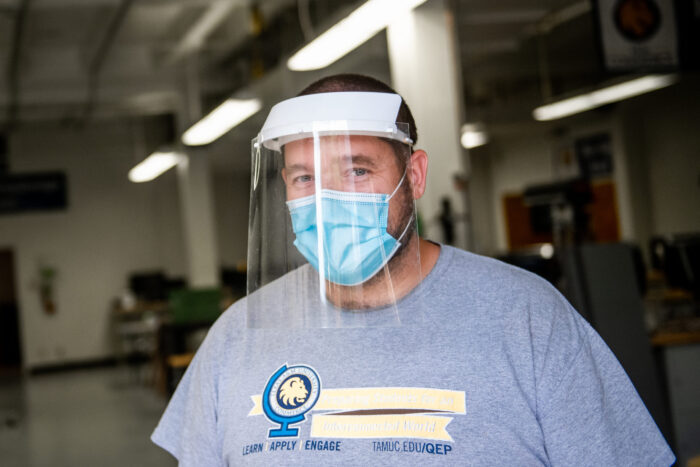 Perry Moler, Ph.D.
Technology management is a wonderful discipline because it mixes engineering and technology with business applications.
More About Perry Moler, Ph.D.
Back to menu
College of Science and Engineering :: Academic Degree Programs COSE
Academic Degree Programs
The BA or BS degree provides a comprehensive overview of biological sciences, working from the molecular level up through ecosystems. The programs are suited for you if you are interested in the biological sciences, a career in biological research or applying for candidacy in medicine, dentistry, physical therapy or other allied health sciences fields.
Where It Is Offered
Commerce
Foreign Language
Required for BA, not BS
Total Credit Hours
120 hours
Thesis Requirements
No thesis required
Back to menu
College of Science and Engineering :: Departments COSE
Departments
Academics
Student Support
Back to menu
STEM Living Learning Community
Living and Learning Community (LLC) is a housing alternative available for students majoring in STEM-related fields. Individuals who participate in LLC enhance their academic experience through building strong relationships with students who share common majors, interests, or program affiliations.
Resources available for LLC Students:
In-hall tutoring
Outside-of-the-classroom access to faculty and staff
Programs and events
Job shadowing opportunities
Requirements:
Freshman classification
Maintain a minimum 2.0 GPA
Actively participate in community activities, meetings, programs and events
Enroll in a minimum of one core course in the STEM discipline each semester
Set academic and professional SMART goals
Interested in the Living and Learning Community? Contact Linda Jena for more information.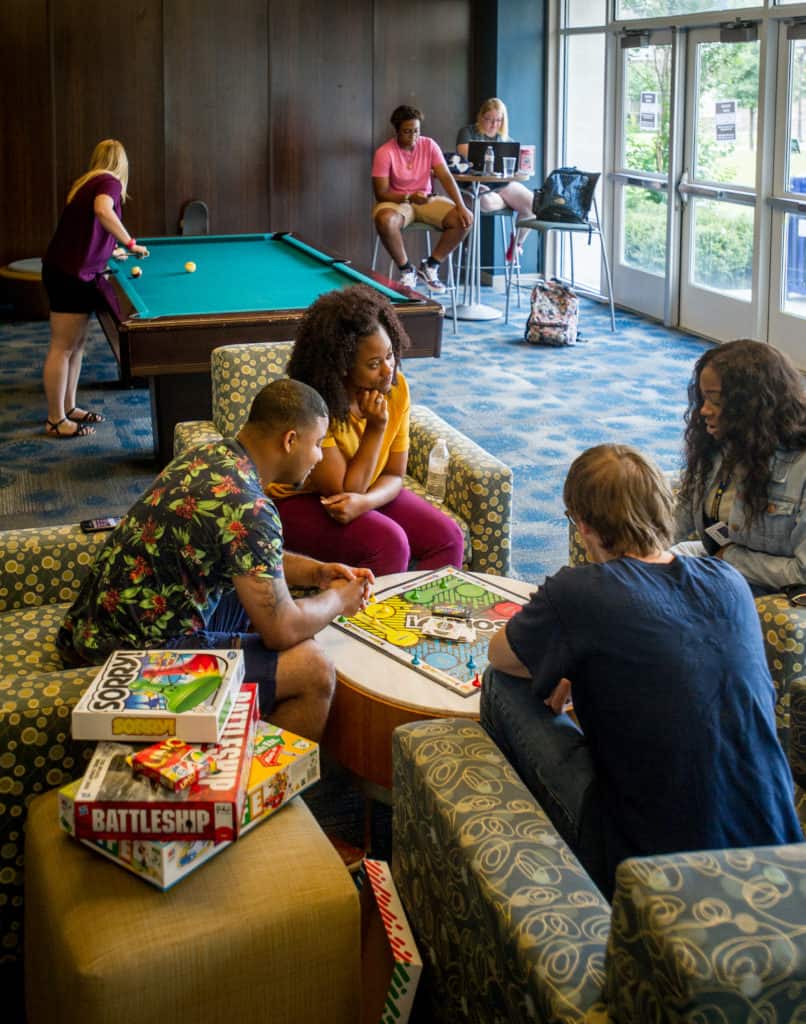 Back to menu
College of Science and Engineering :: Events – COSE
Academic Calendar
Back to menu
College of Science and Engineering :: Featured News COSE
Featured News
A&M-Commerce Chemistry Faculty, Students Present at Regional Meeting
Students and faculty representing the A&M-Commerce Department of Chemistry gave 12 presentations at the 78th American Chemical Society Southwest Regional Meeting held Nov. 6-9 in Baton Rouge, Louisiana. Drs. Laurence Angel, Bukuo Ni and Thomas West accompanied 14 students, including: Undergraduate students: Graduate students: Learn more about the American Chemical Society and the Department of […]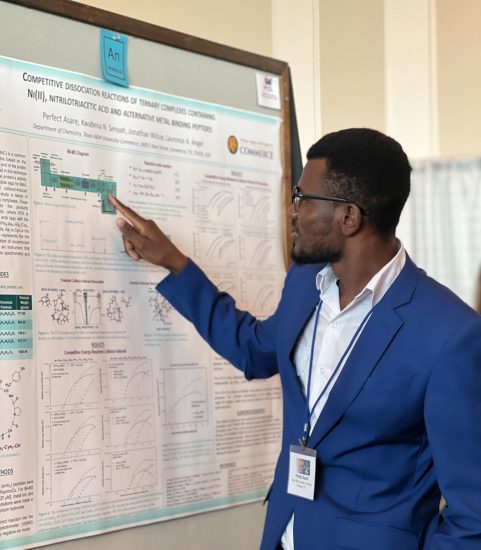 A&M-Commerce Team Gets in the Mix at Concrete Competition
A team of A&M-Commerce students competed in the Pervious Concrete Cylinder Competition, held Oct. 23 during the American Concrete Institute's Concrete Convention in Dallas, Texas. The competition challenged undergraduate university teams from around the world to apply sustainability concepts and their knowledge of concrete mixture design to produce pervious concrete, which balances permeability and splitting […]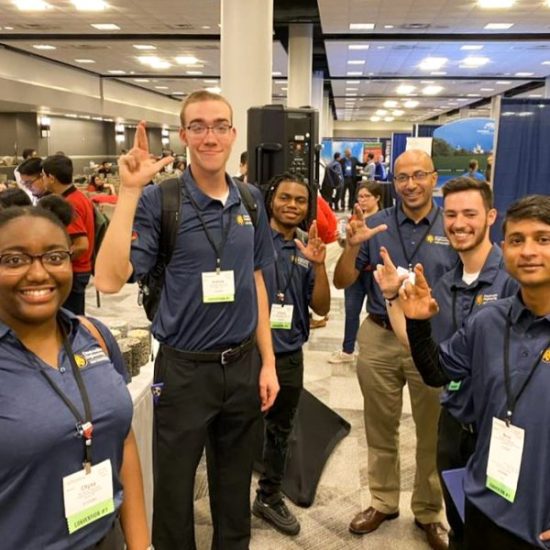 Lion's Lecture Speaker Series Returns at A&M-Commerce
A&M-Commerce faculty, staff and students gathered on Sept. 29 to welcome the return of the Lion's Lecture Series presented by the Graduate School and First-Year TRAC. Drs. Matt Wood and Sharonda Pruitt entertained the audience with two 20-minute presentations in the popular TED Talk format. Wood, a professor in the Department of Physics and Astronomy, […]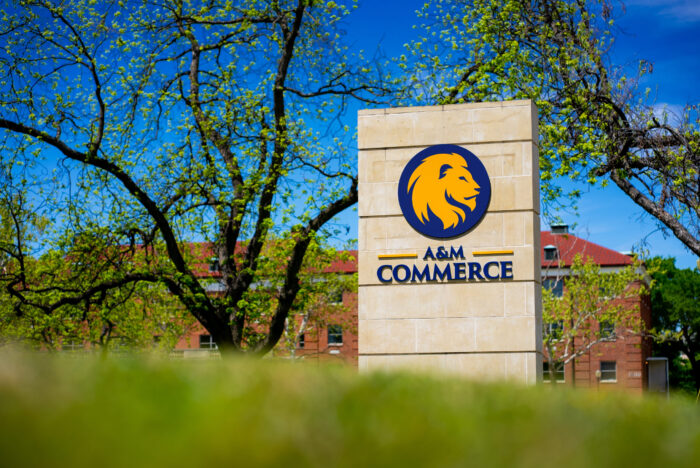 A&M-Commerce at RELLIS Student Recognized as Outstanding Employee
The Texas A&M University System recognized A&M-Commerce student Tyler Harrison with the Outstanding Student Employee award this summer for his role at the Cybersecurity Operations Center at Texas A&M RELLIS in Bryan, Texas. Harrison is pursuing a Bachelor of Science in Computer Information Systems through A&M-Commerce at RELLIS. "Tyler continues to amaze wherever he goes," […]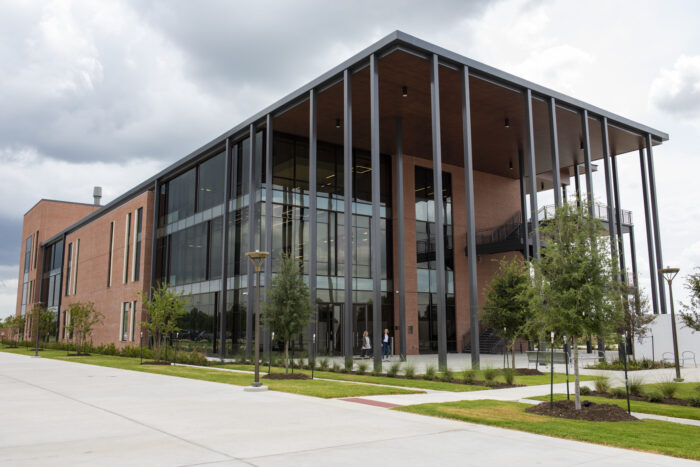 A&M-Commerce Physics Students Present Research at International White Dwarf Workshop
Students Eric Burns and Zorayda Martinez from the Department of Physics and Astronomy at Texas A&M University-Commerce presented research at the renowned 22nd European Workshop on White Dwarfs in Tübingen, Germany, from August 15-19. "White dwarfs are the remains of stars like the sun," said A&M-Commerce Associate Professor Kurtis A. Williams, Ph.D. "By studying these […]
A&M-Commerce Department of Mathematics Hosts First Mathemartist Competition
The Department of Mathematics at A&M-Commerce is accepting entries for its first Mathemartist Competition. Entries will be accepted through Nov. 30 at 11:59 p.m. The competition, co-sponsored with Cypress Bank, challenges participants to utilize the Desmos graphing calculator to create artwork using mathematic equations. High school and community college students are encouraged to participate, along […]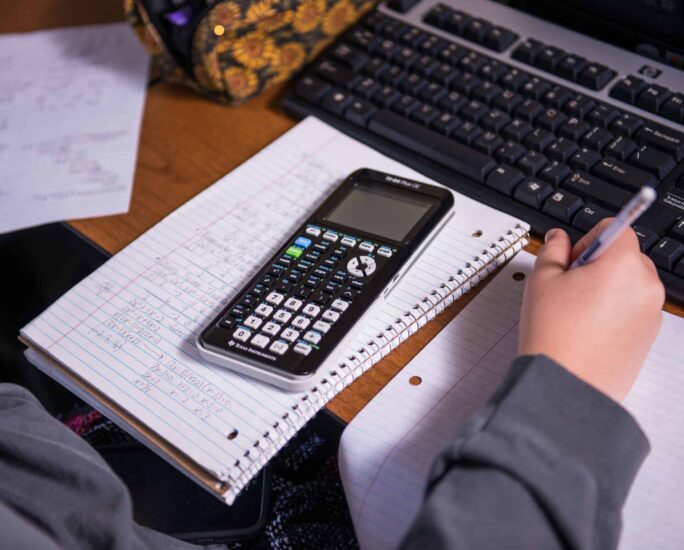 Four TAMUC Students Attend MIT Nuclear Physics Summer Program
A&M-Commerce graduate physics students Jake Richter, Rebecca Preston, Benjamin Santoyo and Amber Stinson recently attended the National Nuclear Physics Summer School program presented by the Massachusetts Institute of Technology (MIT) in Cambridge on July 11-22. Only 50 students are accepted to the program, which is open to graduate and post-doctoral students within a few years […]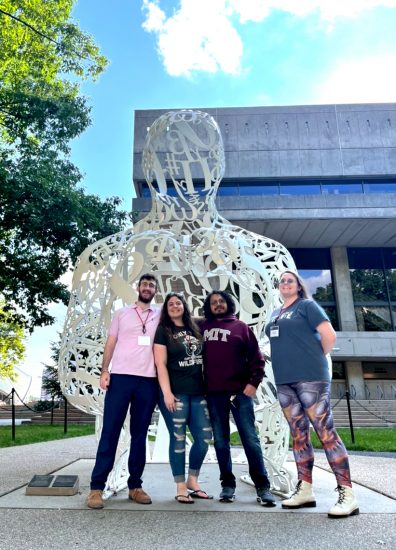 Three A&M-Commerce Students Selected for Prestigious Texas Space Grant Consortium Funding
The Texas Space Grant Consortium (TSGC), which is funded through a NASA training grant, has selected three Texas A&M University-Commerce students—Rebecca Preston, Amber Stinson and Judah Byars—to receive grant funding for the Fall 2022 and Spring 2023 semesters. TSGC includes 65 universities, industrial organizations, non-profits and government agencies in Texas. Through education and research, the […]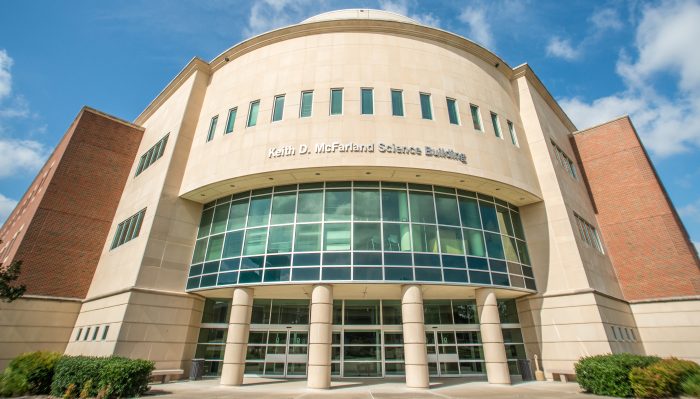 TAMUC Professor Discusses James Webb Space Telescope Images
Kent Montgomery, Ph.D., who serves as associate professor and head of the Department of Physics and Astronomy at A&M-Commerce, is featured on a recent episode of The Blacklands Café, a radio program hosted on 88.9 KETR. Montgomery discussed the first images released from the James Webb Space Telescope and the telescope's impact on researchers' understanding […]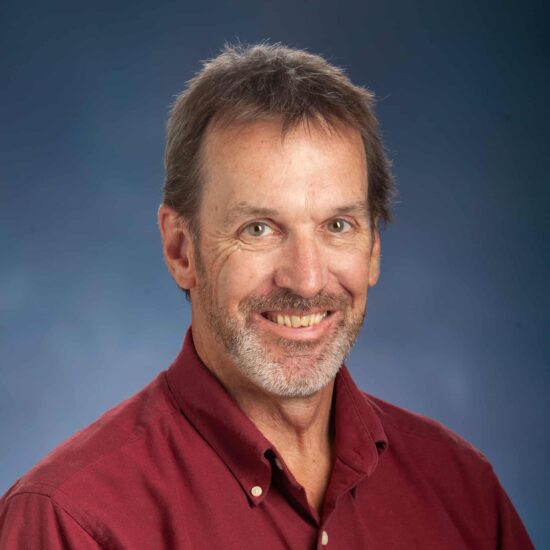 A&M-Commerce Offers Technology Management BAAS for Working Professionals
The Department of Engineering and Technology at Texas A&M University-Commerce has launched a new Bachelor of Applied Arts and Sciences (BAAS) in Technology Management degree program. The new fully online program is designed to prepare working professionals for managerial careers in technical fields. Brent Donham, Ph.D., who serves as dean of the College of Science […]
Back to menu
College of Science and Engineering :: Mission and Vision – COSE
Mission and Vision
Innovation and discovery. That is our charge and our pledge. The faculty and staff of the College of Science and Engineering accept the responsibility to join our students to shape an innovative framework to build a better Texas eager to compete in an interconnected world with creativity, ethical leadership and imagination. We don't just discover the future, we make it.
CORE VALUES
Collegiality: We recognize that our personal interests are tied to the common good of the university, college and department. We treat colleagues with respect, even when there is a difference of opinion.
Professionalism: We exhibit characteristics necessary to produce high-quality work and we accept personal responsibility and accountability to fulfill our obligations.
Integrity: We act in an ethical manner and speak truthfully in the classroom, in our service and in our research.
Student Focused: We consider ourselves partners in facilitating student learning and development. We recognize students as individuals and assist them in achieving their full potential.
Cooperation: We support the mission and goals of the university, college and department through cooperative and synergistic activities.
Joy: We find happiness in our work and celebrate the accomplishments of our students, faculty and staff.
Back to menu
COSE :: Newsletter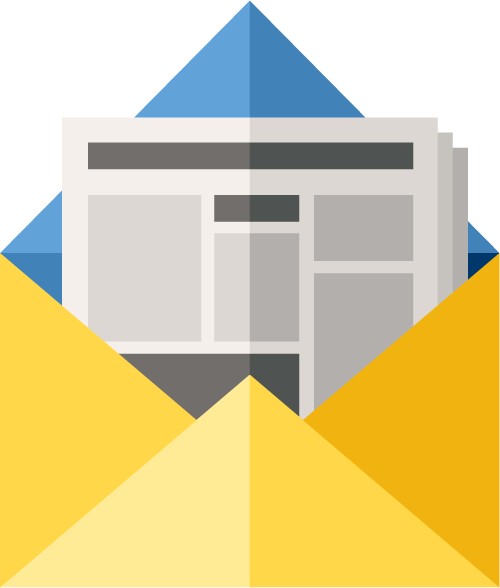 Discover the Latest
Our annual "Innovation and Discovery" newsletter keeps you connected with our latest research initiatives and academic success. Journey with us as we lead the College of Science and Engineering to a better and brighter world.
Back to menu
Giving Opportunities – COSE
Giving Opportunities
Our students matter. At A&M-Commerce we're committed to improving lives through scientific investigation, innovation and discovery. Through educating our future STEM leaders, we're making this happen. But we cannot achieve this alone. What we offer our students depends on the support of our alumni and donors. With your help, the College of Science and Engineering can continue preparing students for a globally-minded world. Become a part of their educational experience and donate today!
Back to menu
College of Engineering :: We are Here to Help!
WE ARE HERE TO HELP!
Our faculty and staff are excited to guide you through the admission process and answer questions or concerns. Give us a call or email and we will get back to you right away.
Back to menu
College of Science and Engineering :: Contact
Contact Us
College of Science and Engineering
P.O. Box 3011
Commerce, TX 75429-3011
Back to menu
START YOUR JOURNEY! Two buttons
START YOUR JOURNEY!
Back to menu