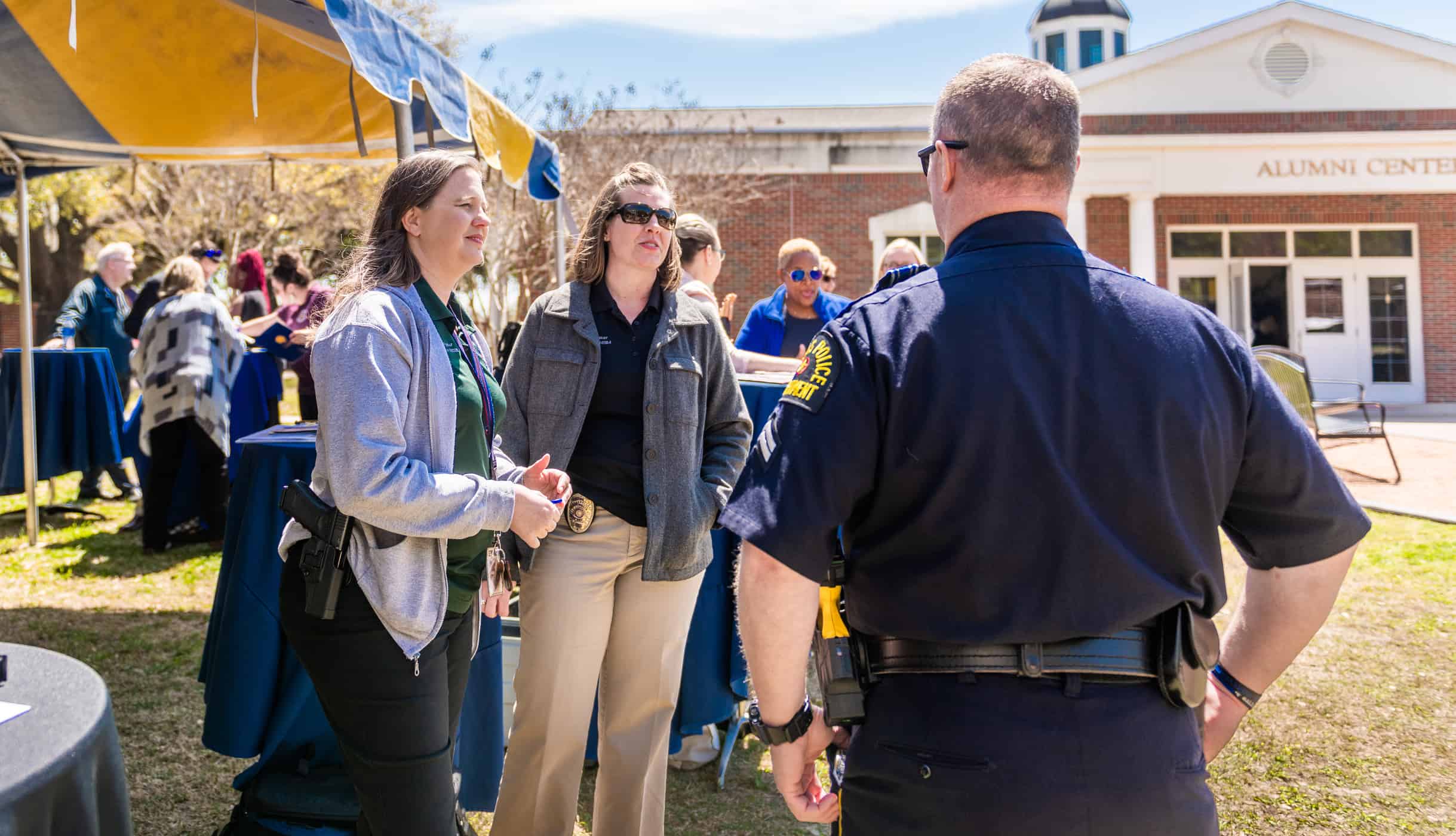 Department of

Sociology and Criminal Justice

Connecting Communities, Transforming Justice

Understand the social world from various perspectives as a student of sociology and criminal justice.
As a student of sociology and criminal justice, you can expect to develop a sociological insight as you become familiar with theoretical analysis of the social world. You will learn to better understand the structures and patterns upon which everyday life rests, to understand the interplay between individual choices and social constraint, to interpret events from multiple perspectives, and to examine social arrangements critically. You will learn how to make a difference in the lives of others!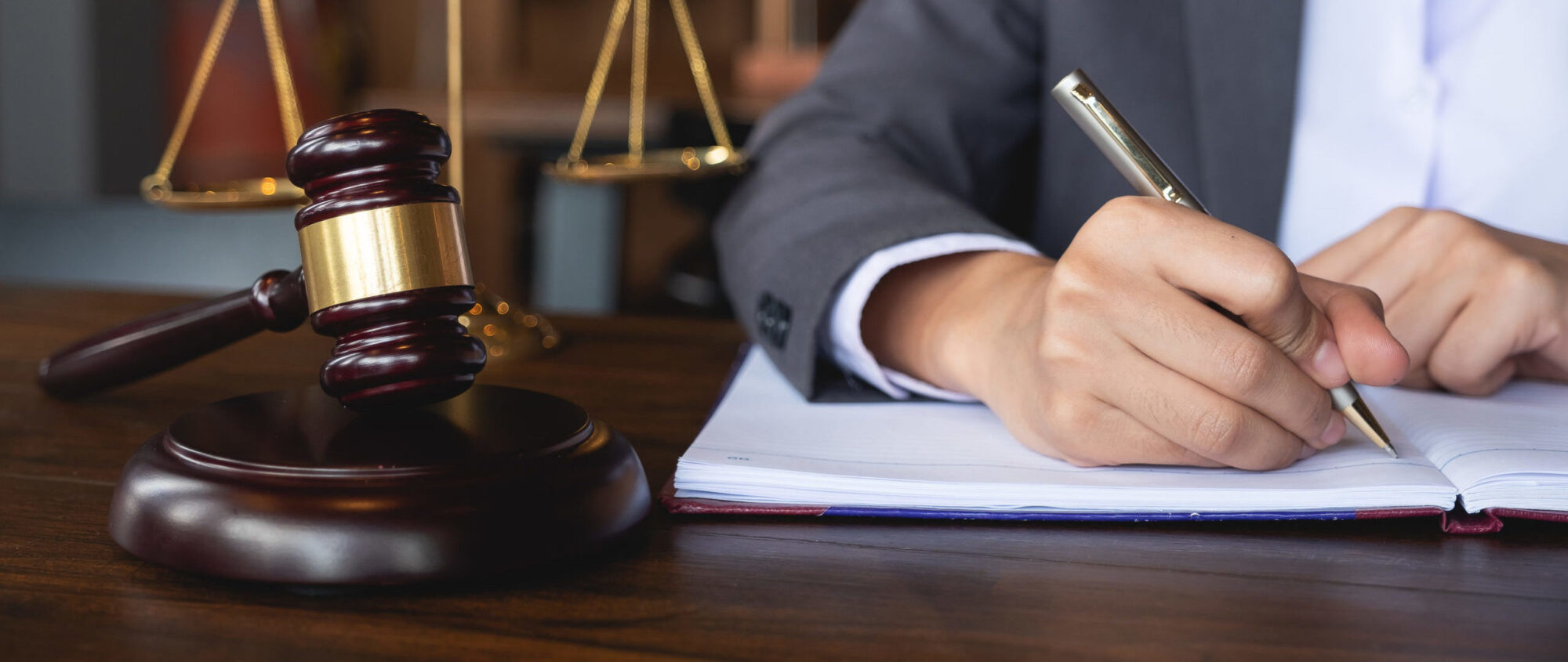 Explore Our Programs
The broad field major in criminal justice is designed for students who wish to receive the Bachelor of Arts or Bachelor of Science in Criminal Justice. The curriculum has a multi-disciplinary foundation, is social science oriented, is academic in content and emphasizes the development of knowledge and skills essential for a broad understanding of the criminal justice system. The objective of the major is to prepare you for entry-level positions in law enforcement, juvenile justice, courts, community-based corrections, institutional corrections and other related fields.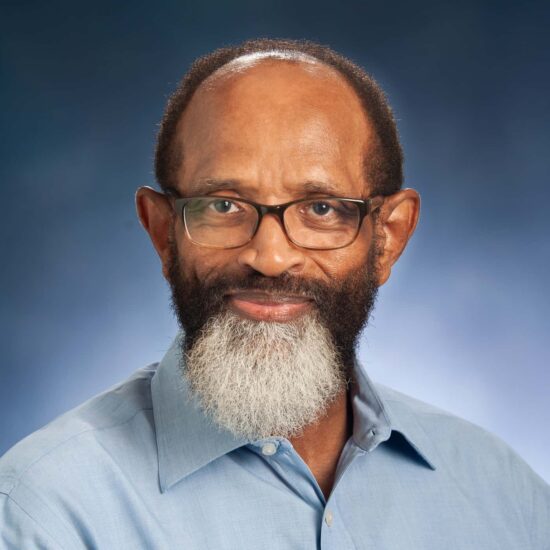 Welcome from the Department Head
Sociology as a social science is often misunderstood, but once students take the first course—Introduction to Sociology—they realize that there is much to be investigated and explored by how society operates, functions and exists. Those who become majors are fascinated by the number of existing courses that explore human behavior in its many dimensions. Our faculty is prepared to engage students in courses related to: social problems, sociology of gender, sociology of internet, and gender and work.
Criminal Justice is a highly popular discipline and a challenging subject area filled with interesting courses such as Crime and Mass Media, Serial Murderers, Victimology and Crime Mapping. The faculty within the department are experts in many of these topics, so classes are exciting, engaging and rigorous. Students are exposed to as much of real life in the criminal justice field as possible.
We welcome the opportunity to explore degree options with you.
Dr. Willie Edwards
Associate Professor and Department Head
Graduate Assistantships
Help pay for your education while earning valuable experience in the field. A limited number of Graduate Assistantships are available on a competitive basis in the department.
News Spotlights
A&M-Commerce Stands Out in National Rankings by U.S. News & World Report
U.S. News & World Report just released its highly anticipated university rankings for 2023, and Texas A&M University-Commerce earned top-100 recognition in five coveted categories. Every year, U.S. News compares regionally accredited institutions across the U.S. to highlight the nation's best academic programs. The rankings are intended to help prospective students and their families compare […]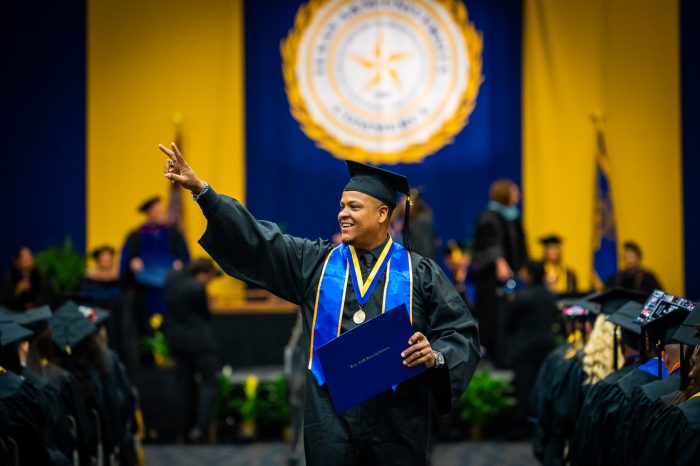 One Big Lion Family: Four Relatives Attend TAMUC at the Same Time
Texas A&M University-Commerce prides itself on creating an atmosphere where Lions feel like family. Currently, a quartet of university students share the Lion family dynamic more literally than most. Husband Jacob Cuevas, wife Hermila Cuevas, daughter Angelica Cuevas and niece Angelina Boykins are all A&M-Commerce students at the same time and at different stages in […]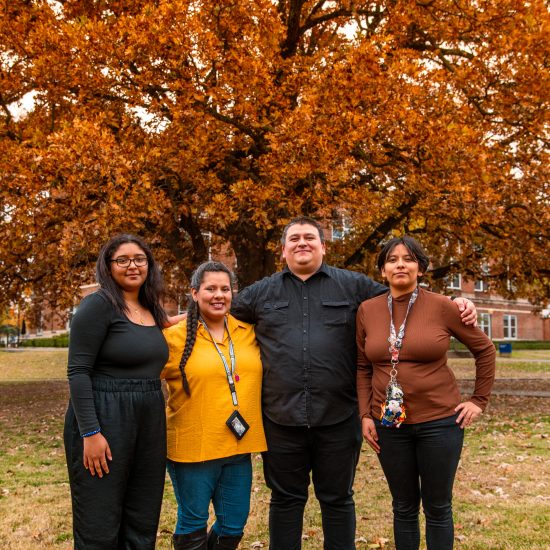 ETSU Alum Named Newest Las Vegas Fire Chief
A graduate of East Texas State University (now Texas A&M University-Commerce) was recently hired by the Las Vegas, Nevada City Council as the city's newest fire department chief. Alum Fernando Gray, Sr. is a career firefighter, beginning his time in the profession with the Dallas Fire Department, where he worked for 21 years and rose […]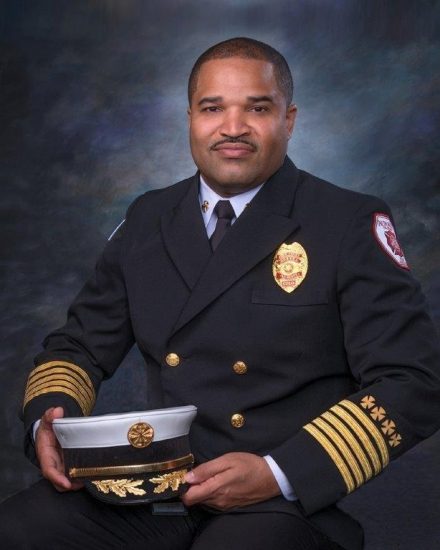 A&M-Commerce Student Demetrius Harrell Jr. Appointed as Texas A&M University System Student Regent
By the Texas A&M University System BRYAN-COLLEGE STATION, Texas — Texas Governor Greg Abbott has appointed Marine veteran Demetrius L. Harrell Jr. as student regent for The Texas A&M University System. Harrell, who is pursuing a degree in Criminal Justice with a double minor in Sociology and Legal Studies from Texas A&M University-Commerce, will serve […]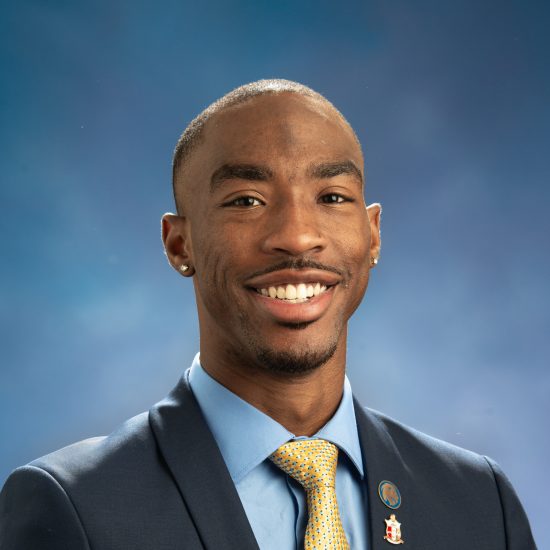 A&M-Commerce Personnel, Alumni Honored by Texas Association of Black Personnel in Higher Education
The Texas A&M University-Commerce chapter of the Texas Association of Black Personnel in Higher Education (TABPHE) honored several of the university's personnel and alumni at an awards ceremony on April 30 in the Rayburn Student Center on campus. Awards and awardees included: TABPHE is a statewide, voluntary, educational association that represents all levels of higher […]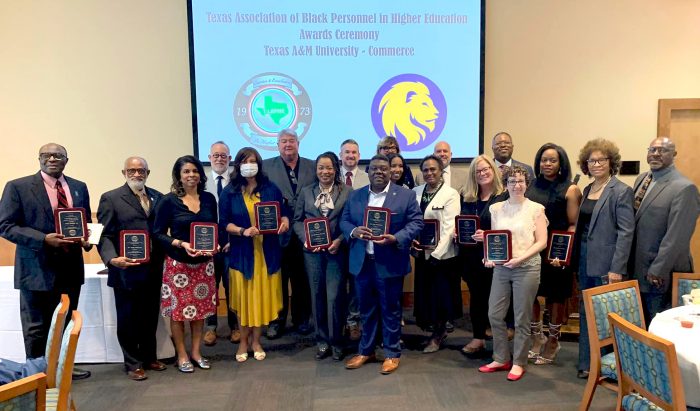 A&M-Commerce Alumna Wins Athletics Coaching Honor
Texas A&M University-Commerce alumna Latasha Roach was recently named the Dallas Athletic Conference Coach of the Year for women's basketball. Roach currently coaches for the Cedar Valley Suns, who represent the Dallas College Cedar Valley campus located in Lancaster, Texas. The Suns finished the season with a 9-8 overall record, but a perfect 5-0 mark […]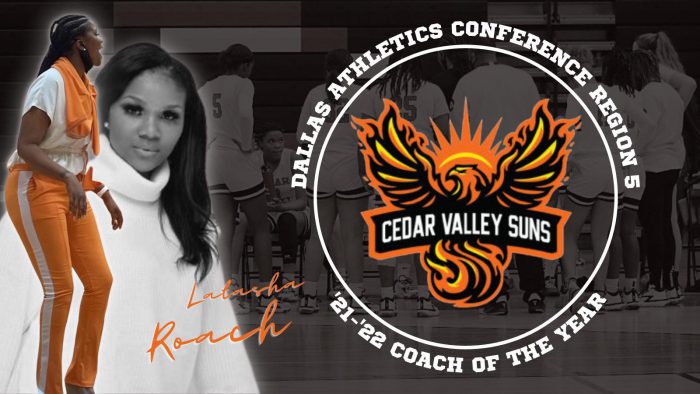 Governor Reappoints A&M-Commerce Alum to State Crime Victims Council
Governor Greg Abbott recently reappointed A&M-Commerce alum Jeffrey "JD" Robertson to serve on the Texas Crime Victims' Institute Advisory Council for a term ending January 31, 2024. The council analyzes the impact of crime on victims and close relatives, and the impact on society. Robertson earned his Master of Science in Applied Criminology from A&M-Commerce. […]

Multiple TAMUC Faculty Members to be Recognized at Virtual Ceremony
Eight faculty members at A&M-Commerce will be awarded the 2021 Dr. Augustine "Chuck" Arize Junior Faculty Award in a virtual ceremony on Tuesday, Oct. 5. Dean Kimberly McLeod in the College of Education and Human Services will serve as keynote speaker for the event. The award recognizes A&M-Commerce junior faculty who exhibit professional excellence. Candidates […]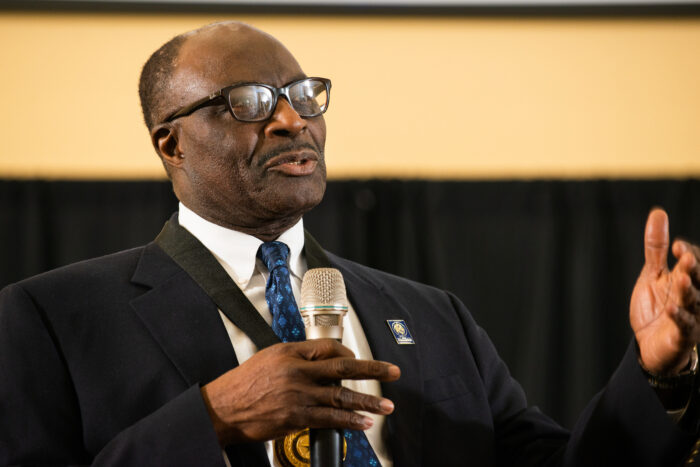 Multiple A&M-Commerce Professors to Receive Junior Faculty Award
The A&M-Commerce Faculty Senate and the Texas Association of Black Personnel in Higher Education have selected eight outstanding faculty members to receive the 2021 Dr. Augustine "Chuck" Arize Junior Faculty Award. The award recognizes A&M-Commerce faculty who exhibit professional excellence. Professors are nominated by department heads or deans based on exceptional teaching evaluations, research, publications […]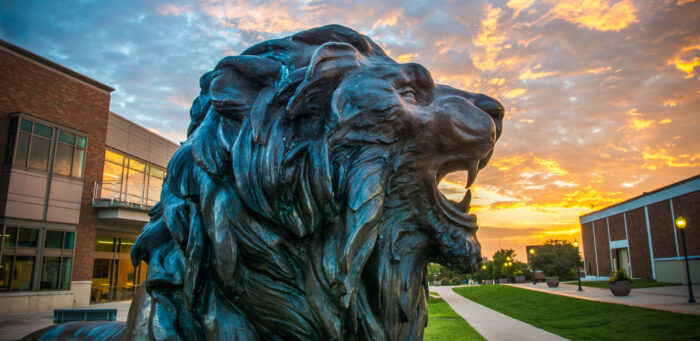 TAMUC Faculty Member Promoted by Mesquite Police, Becomes the Department's First Black Sergeant
Torrey Rhone, adjunct professor in the competency-based Criminal Justice program at A&M-Commerce, was recently promoted to the rank of Sergeant in the Mesquite Police Department (MPD), located in Mesquite, Texas. Rhone becomes the first Black sergeant in the department's 69-year history. Rhone was quoted in a Dallas Morning News article that he feels "overwhelmed and […]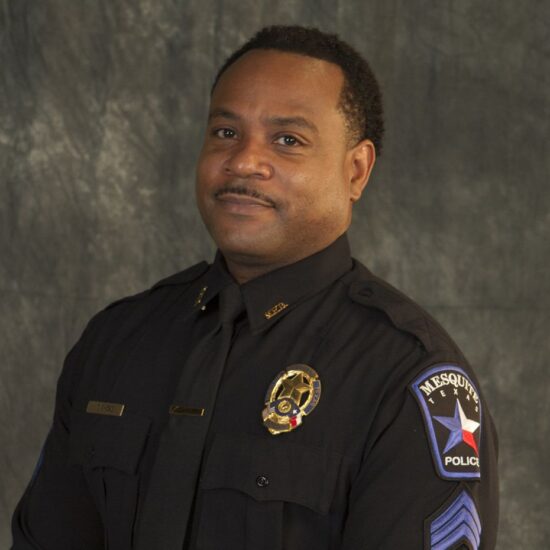 Contact Us
Department Sociology and Criminal Justice
P.O. Box 3011
Commerce, TX 75429-3011