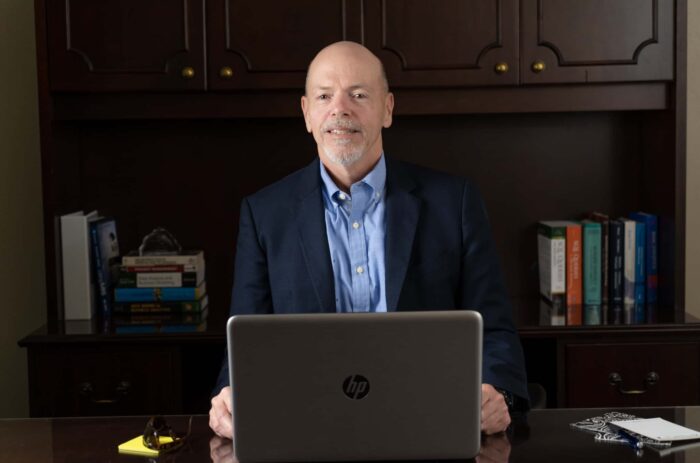 With the growth of jobs in data-related occupations, the BBA in business analytics provides students with a valuable core set of knowledge and skills that prepares them for today's data-driven jobs. This program teaches students to understand and translate 'real-world' Big Data for strategic decision-making.
Joe Brodnax, MS, MBA, CAP®
Instructor of Business Analytics
Office
McDowell Administration 315
Related Department
Marketing and Business Analytics

A Conversation with Joe Brodnax
What do you like most about your career?
"Before I came to A&M-Commerce, I had the opportunity to teach as an adjunct faculty member for several universities while working in industry. I have always enjoyed sharing the industry perspective with my students. Hopefully, it enhances their education. As I believe is true for most teachers, I find great joy in working with students and providing them the knowledge and skills they need to become successful. I am always learning from my students as well. I also enjoy engaging with my fellow faculty and staff."
What has been your favorite course to teach and why?
"BUSA 421 Data Mining is one of my favorites. This course allows me to lead the students from a problem definition (usually an actual industry example) through the data mining process of data exploration, method and model determination, model verification and validation, and model deployment. Using current analytic tools in the process helps students better understand real-world, data driven applications that provide a full-cycle end-end in solving an analytics problem."
How does your experience in the public and private sectors enhance your instruction?
"My 35 years' experience in both the private and public sectors allows me to bring an industry perspective to both the students and my colleagues. During my last eight years in industry, my job was focused specifically on data science. Drawing together all aspects of analytics as applied in an industry environment seems to effectively add to my students' knowledge and understanding. Combined with the strong foundational components that our experienced research faculty share, our graduates are strong and ready to interact with industry, from day one."
What would you tell a student who is thinking about attending A&M-Commerce?
"A&M-Commerce provides a broad range of supports that students can draw on, including faculty with industry backgrounds, faculty who conduct leading-edge research, an incredible career counseling team that supports students in both internship and job placement, and excellent student organizations that provide peer support and networking opportunities. Add in our excellent academic advisors, and our students are well-positioned for success from the day they begin studying at A&M-Commerce to the day they graduate."
Educational Background
Licenses & Certifications
Research Interests
Applications in High Performance Analytics
Professional Organizations
Featured Courses