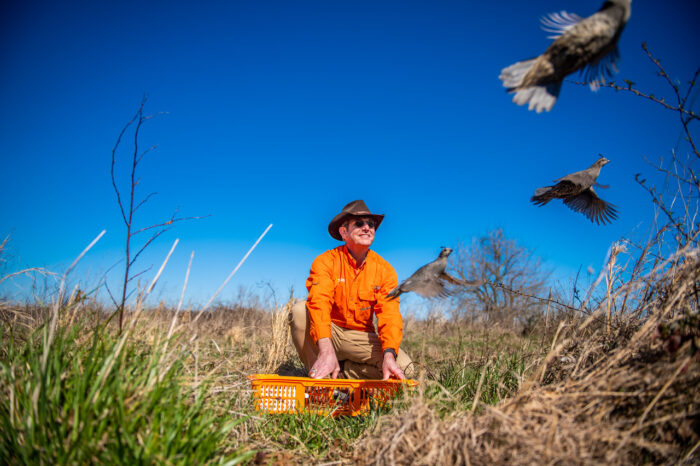 My laboratory focus is on discovering practical solutions to modern quail and grassland bird problems and educating students to become leaders in the wildlife field.
Kelly Reyna, Ph.D.
Director and Associate Professor, Ted and Donna Lyon Center for Gamebird Research
Biological and Environmental Sciences | quail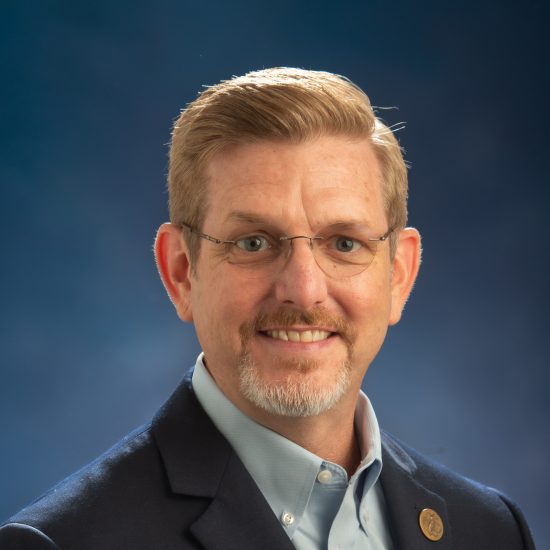 Related Department
Biological and Environmental Sciences
quail

As a child, Dr. Kelly Reyna spent a lot of time outdoors quail hunting with his father. When he joined the U.S. Navy, he never expected to serve nine tours on a submarine and never expected to miss being outdoors so much. The outdoors becomes sacred when 800 feet underwater. When he returned, his father informed him that there were no quail left to hunt; while gone, quail and other wildlife populations crashed drastically. He wanted to know who was going to help sustain this once-prevalent game bird. No longer bound by the confines of a submarine, Reyna pursued an education in wildlife and biology to make a difference. He now runs The Quail Research Laboratory at A&M-Commerce, a nationally renowned program that uses modern science to develop sustainable solutions for quail and grassland birds. Reyna accomplishes this through wildlife research, conservation and education. In his free time, he enjoys hiking, hunting and exploring wild places with his friends, family and bird dogs.
A Conversation with Dr. Reyna
What draws you to your discipline?
I have always had a passion for wildlife and to make the world a better place. So, my occupation of trying to save quail populations and habitats allows me to be involved in wildlife and hopefully improving the earth for future generations.
What would you tell a student who's thinking about attending A&M-Commerce?
The great thing about A&M-Commerce is that it's student-oriented and focuses on the students. You get a really good education.
What has been your favorite course to teach?
That would be Human Dimensions of Wildlife. It goes beyond science and you get to know how human decisions, biases and influences affect conservation in addition to data driven decisions.
Research Interests
Quail and Grassland Bird Sustainability
Developmental Physiology of Gamebirds
Agriculture and Wildlife Integration
Human Dimensions of Wildlife
Awards and Honors
RSCA Fearless Investigation Award, Texas A&M University-Commerce
Eminent Faculty Scholar Award, Texas A&M University-Commerce
Chuck Arize Junior Faculty Award, Texas A&M University-Commerce
Group Achievement Award, National Bobwhite Technical Committee
National Legacy Landscape for Bobwhite Conservation Award, National Bobwhite Conservation Initiative
Professional Organizations
The Wildlife Society
IUCN: Galliformes Working Group
National Bobwhite Conservation Initiative
Quail Forever
Featured Courses
BSC 335 Wildlife Management I
BSC 336 Wildlife Management II
BSC 316 Becoming a Wildlife Professional
BSC 415/515 Upland Game Bird Ecology and Management
BSC 440/540 Human Dimensions of Wildlife
Current Projects
Gamebird Development in Heat Stressed Environments
Texas Valley Quail Translocation Project
Predator Avoidance Behavior of Quail
Texas Quail Restoration Initiative
Quail Tracking Improvements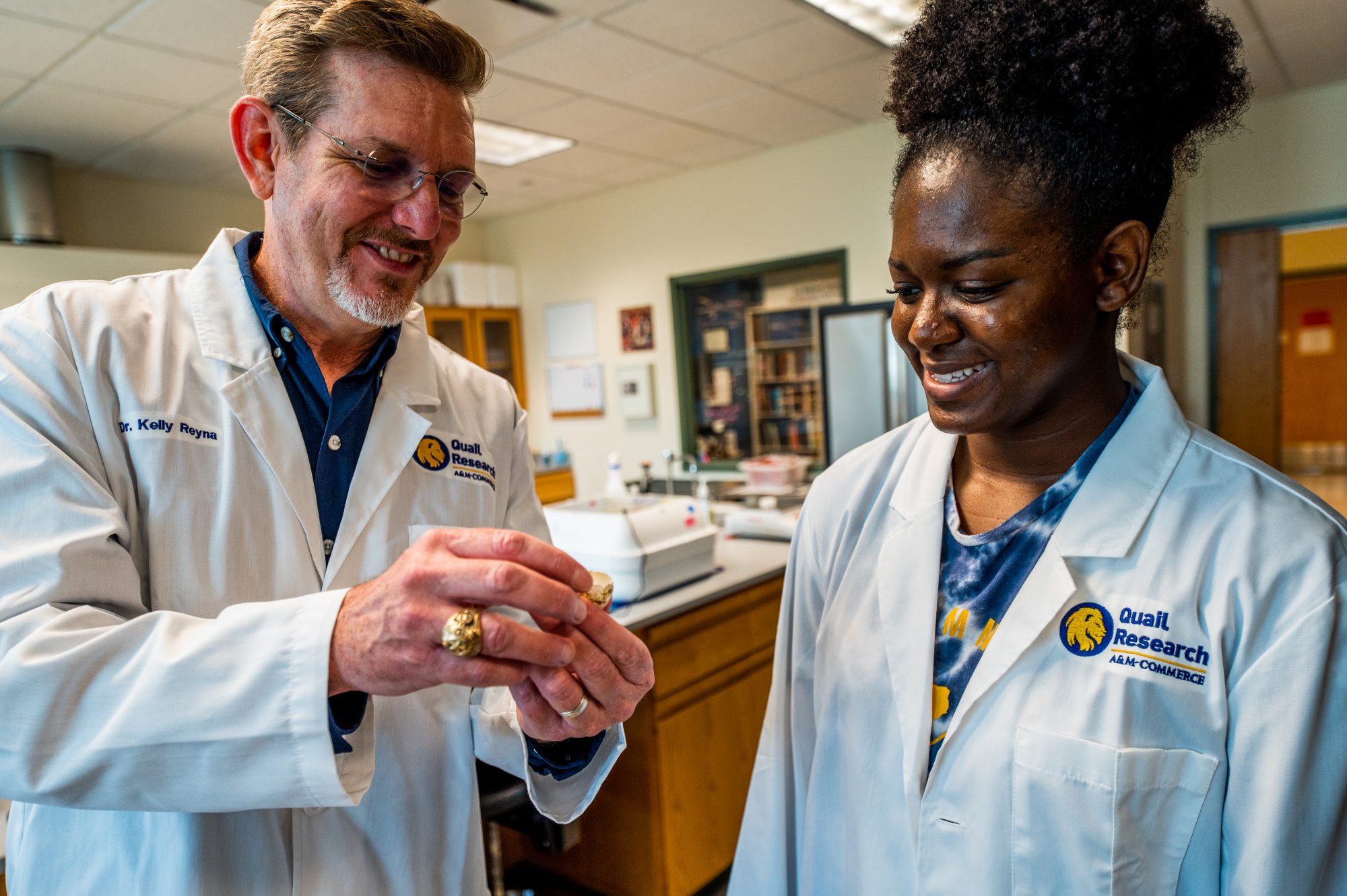 Related News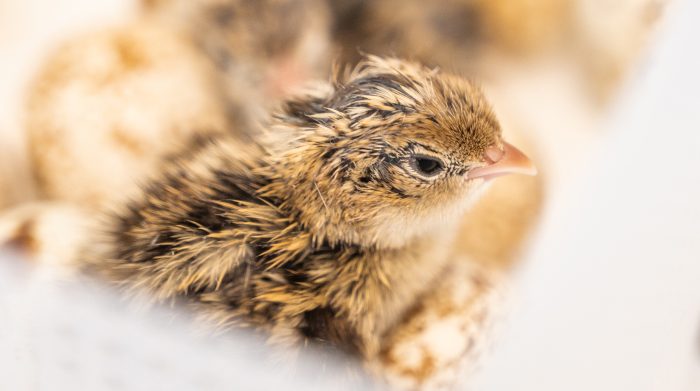 Ted and Donna Lyon Center for Gamebird Research Planned for Texas A&M University-Commerce
Texas A&M University-Commerce will soon be home to an innovative gamebird research and education facility, thanks to a historic gift from alumnus Ted B. Lyon and his wife, Donna. Construction of the Ted and Donna Lyon Center for Gamebird Research at Texas A&M University-Commerce will begin in 2024. In December 2022, the Lyons gifted $1 […]
A&M-Commerce Associate Professor Kelly Reyna presented at the Texas House Sportsman's Caucus in Austin on March 20 about the state's declining quail population and the university's ambitious Texas Quail Restoration Plan. Reyna and university representatives—including President Mark Rudin, College of Business Interim Dean Scott Wheeler and Vice President for Philanthropy and Engagement Devin Girod—also attended […]
A quail research team at Texas A&M University-Commerce has published the first record of California valley quail chick development. Their research, published in the journal PLOS ONE, will accelerate new opportunities for quail management and conservation. Kelly Reyna, Ph.D., is the team's principal investigator and director of The Quail Research Laboratory at A&M-Commerce. "Prior to […]
Texas A&M University-Commerce is poised to become a national leader in gamebird research with the future completion of the proposed agricultural education complex. Texas A&M University System Chancellor John Sharp expressed optimism for the potential of the complex's facilities that will be dedicated to quail research. "More birds, of course, is great news for hunters […]