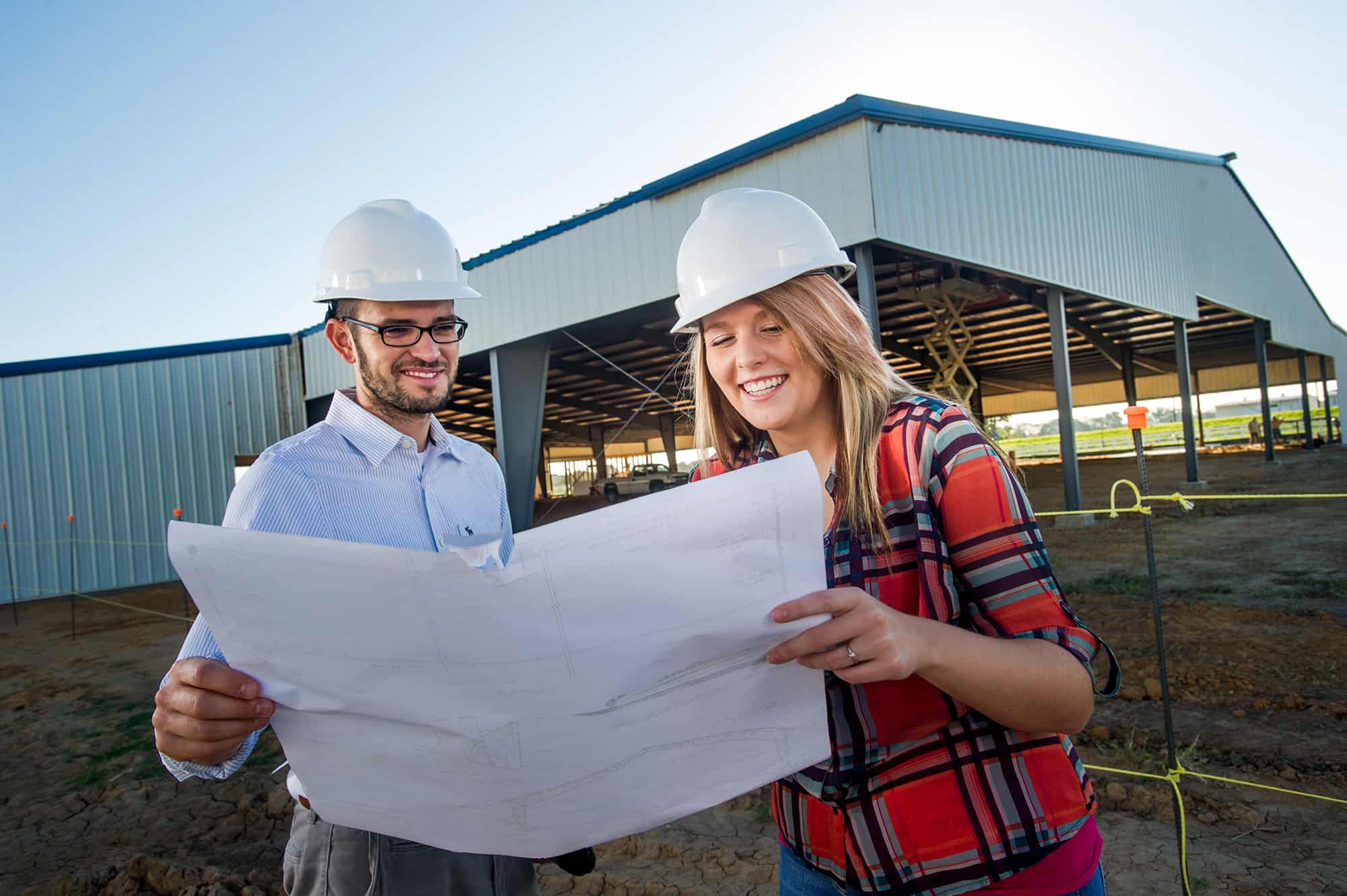 Department of

Engineering and Technology

Where Ideas Engineer Tomorrow's World

The Department of Engineering and Technology fosters the development of effective problem solvers.
Become a Problem Solver
Our programs are built upon world-class instruction, research and real-world experiences. We offer degrees in construction, electrical and industrial engineering at the undergraduate level, as well as a technology management degree at the undergraduate and graduate level. Our mission is to contribute to the betterment of society by creating innovative solutions to problems and issues facing our interconnected world.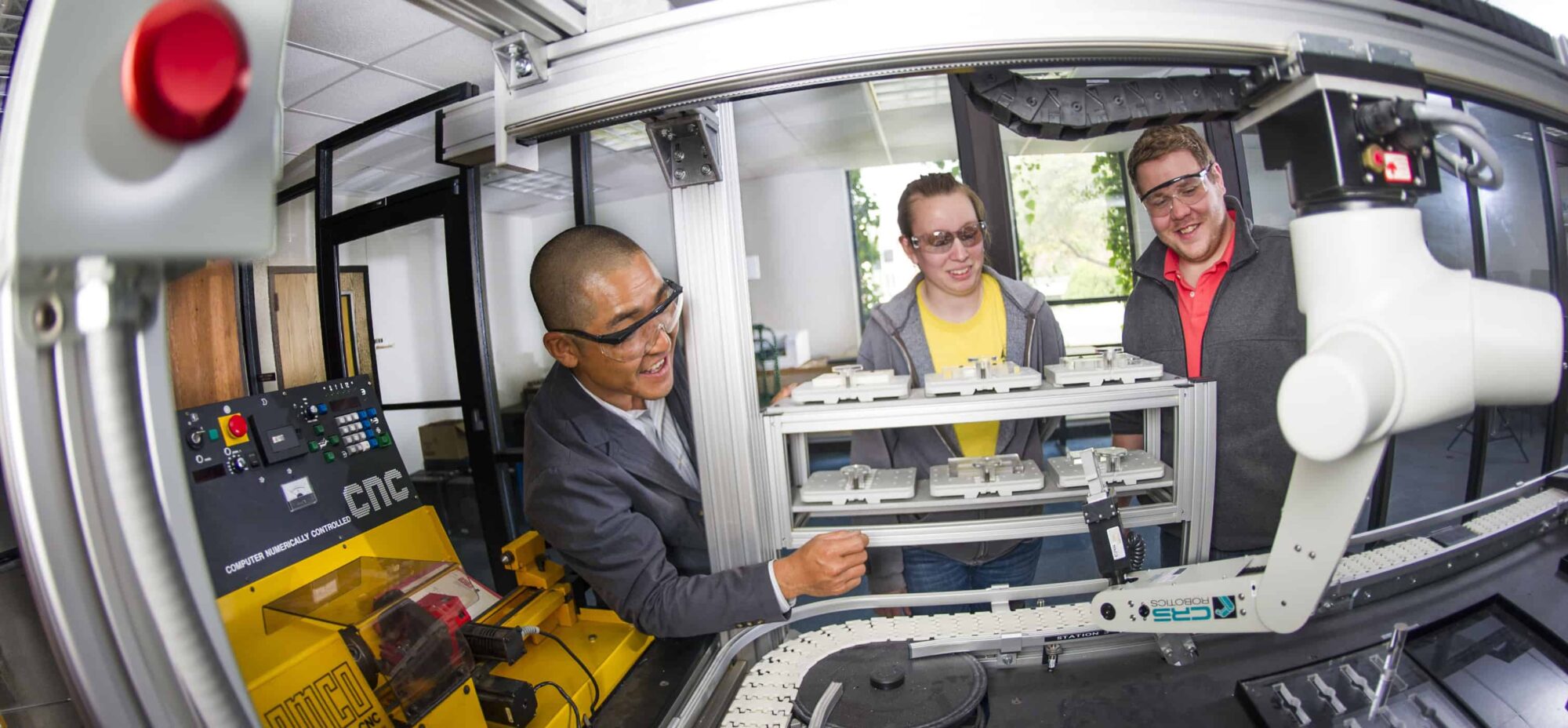 Explore Our Programs
Construction engineering is involved in the planning, management and building of structures and facilities essential to societies and communities, as well as the overall improvement in the standard of living. If you are interested in rebuilding and maintaining the current infrastructure in the United States and/or developing the new infrastructure needed to support population growth, this is your degree.
News SPOTLIGHTS
A&M-Commerce Alum Elected to National Health Center Board
A&M-Commerce alum Stan McKee has been elected to a two-year term serving as a health center board member representative to the board of directors for the National Association of Community Health Centers. A retired senior manager of customer relations for Oncor, McKee has served more than 25 years as a board member for Carevide, a […]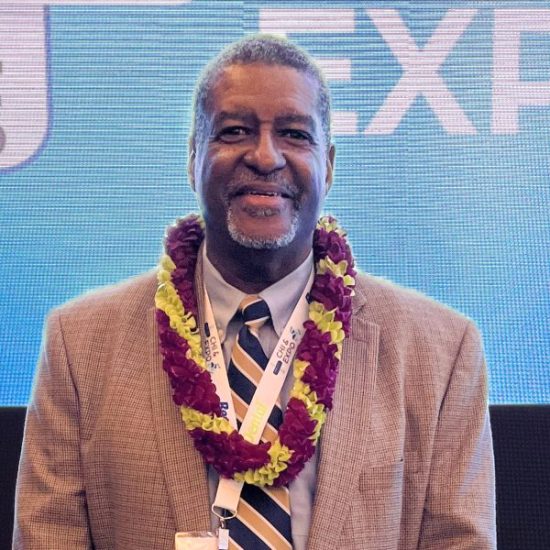 Oncor Power Lab for Electrical Engineering Opens at A&M-Commerce
The College of Science and Engineering Power Lab at Texas A&M University-Commerce received a brand-new name this month: the Oncor Power Lab. The designation honors a 70-year partnership between Oncor Electric—Texas's largest energy delivery company—and A&M-Commerce. Building on the longstanding partnership, Oncor recently entered a new gift agreement with A&M-Commerce to support the university's electrical […]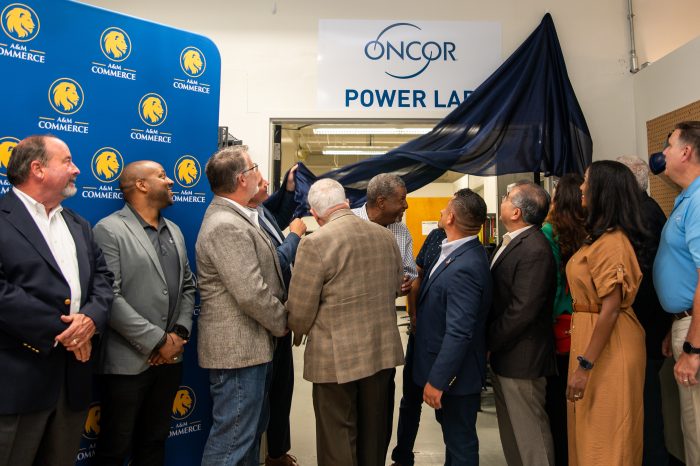 TAMUC Science and Engineering Dean Builds Bridges for STEM Success
As a young girl growing up in rural Lee County, South Carolina, Dr. Andrea Toney Graham had "big dreams of doing big things." Since then, she has blazed a pioneering trail through the STEM field, making a lasting impact through her scholarship and leadership. Graham was the first engineer from her household and the first […]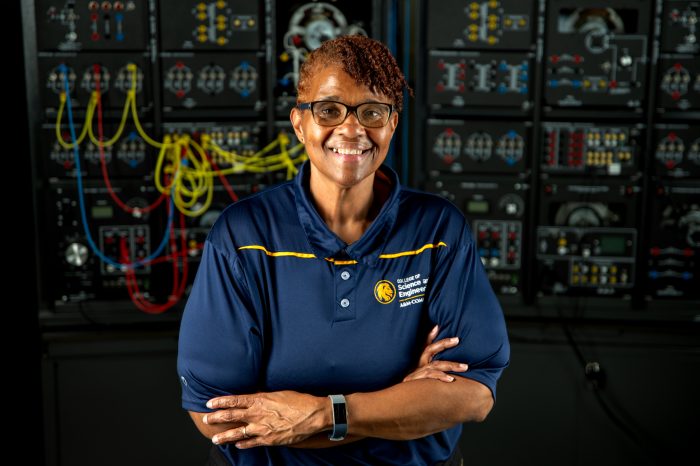 Hydro Aluminum Helps A&M-Commerce Students Obtain Six Sigma Certifications
Thirteen A&M-Commerce industrial engineering students are earning their Lean Six Sigma Green Belt certification this summer, thanks to a generous donation from Hydro Aluminum in Commerce, Texas. The donation covered students' registration costs. They can work at their own pace to complete the training this summer. Dr. Burchan Aydin, associate professor and interim head of […]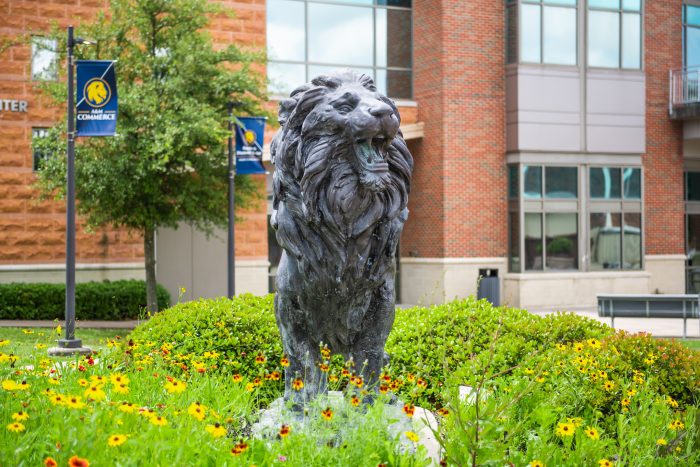 A&M-Commerce Researchers Developing Fire-Suppressing Drone Technology
A&M-Commerce faculty and students presented research at the Applied Emergency Management Research Grant Symposium on Feb. 21 in College Station, Texas. Dr. Burchan Aydin in the Department of Engineering and Technology and students Cody Logue and Venkata Reddy presented updates on their progress developing an unmanned aircraft system (UAS) from scratch. The research team also […]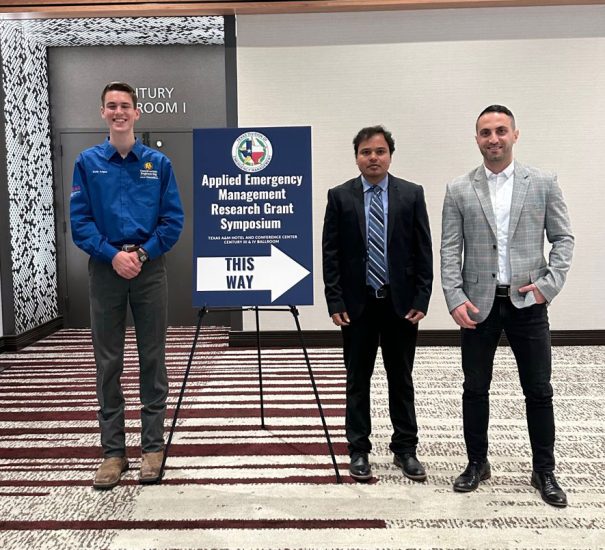 A&M-Commerce Construction Engineering Student Earns Scholarships
A&M-Commerce student Pauline Van received two scholarships at the 2023 TEXO Foundation Student Competition on Feb. 20; the Hill & Wilkinson Scholarship in honor of Luther Hill, and the TEXO Young Constructors Council Scholarship. Van is set to graduate in May with a Bachelor of Science in Construction Engineering. Assistant Professor Ayman Elzohairy said Van […]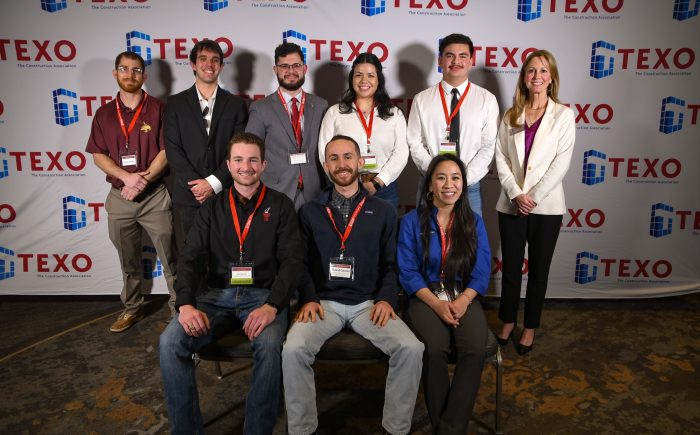 A&M-Commerce Construction Students Participate in Regional Competition
Two teams of students from the Department of Engineering and Technology at A&M-Commerce participated in the 2023 TEXO Foundation Student Competition in Hurst, Texas, on Feb. 20. The Construction Building team was tasked with presenting a construction proposal, including a work breakdown, based on a project previously completed by ANDRES Construction. The team presented their […]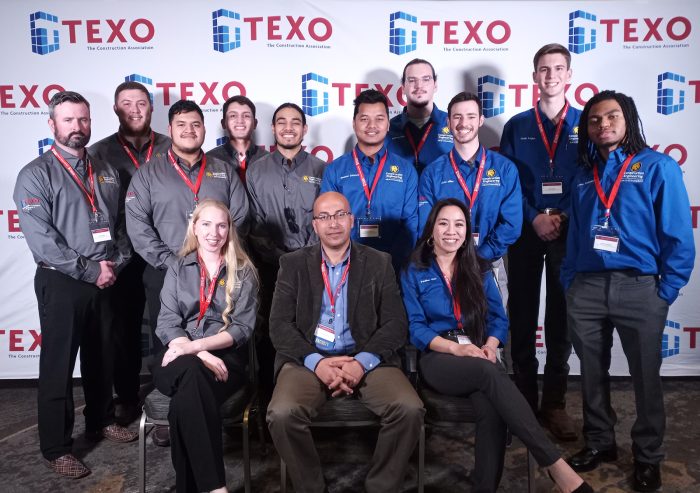 A&M-Commerce Represents at Texas A&M-RELLIS Engineering and Computing Fair
Representatives from Texas A&M University-Commerce attended an engineering and computing fair hosted at Texas A&M-RELLIS in Bryan, Texas, on Jan. 21 to speak with prospective students and families about opportunities available through A&M-Commerce at RELLIS. The RELLIS Academic Alliance is a new model in Texas higher education, with ten regional universities—including A&M-Commerce—and Blinn College unified […]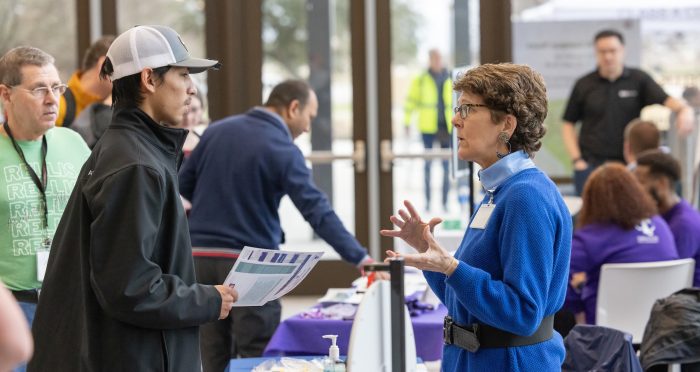 A&M-Commerce Team Gets in the Mix at Concrete Competition
A team of A&M-Commerce students competed in the Pervious Concrete Cylinder Competition, held Oct. 23 during the American Concrete Institute's Concrete Convention in Dallas, Texas. The competition challenged undergraduate university teams from around the world to apply sustainability concepts and their knowledge of concrete mixture design to produce pervious concrete, which balances permeability and splitting […]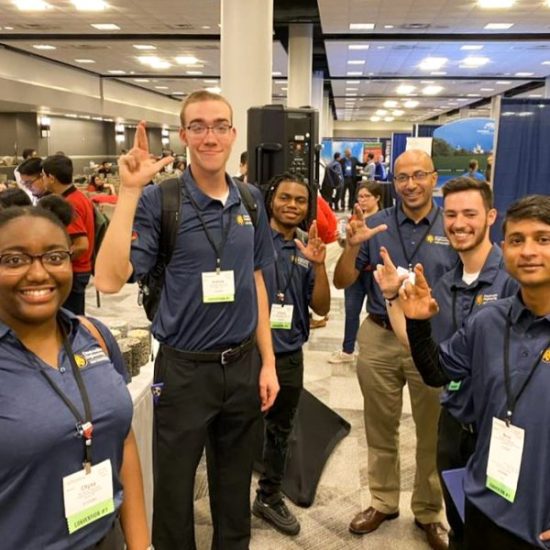 A&M-Commerce Offers Technology Management BAAS for Working Professionals
The Department of Engineering and Technology at Texas A&M University-Commerce has launched a new Bachelor of Applied Arts and Sciences (BAAS) in Technology Management degree program. The new fully online program is designed to prepare working professionals for managerial careers in technical fields. Brent Donham, Ph.D., who serves as dean of the College of Science […]
Related Organizations
The Department of Engineering and Technology encourages fellowship among students within the discipline. There are several professional and student organizations to choose from.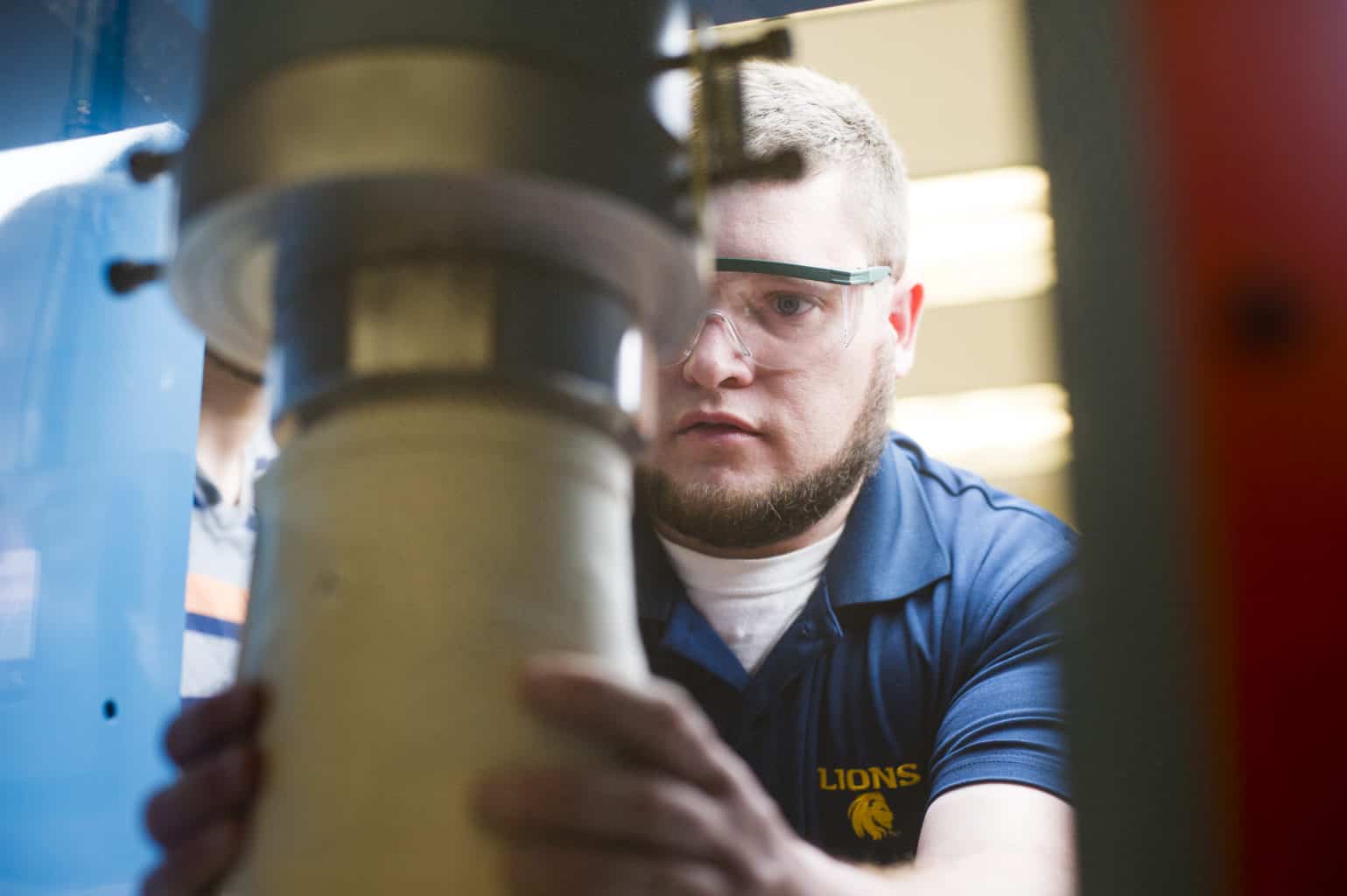 Scholarships
As an engineering and technology student, you have access to a wide range of scholarships specific to your degree.
Our Research
Our engineering and technology faculty are excited to develop your knowledge and skills through research. Opportunities are available for both undergraduate and graduate students. We encourage you to discuss any research interests with your professors.
The use of recycled coarse aggregate (RCA) has a high potential to significantly reduce the environmental impact of construction projects as well as the cost of construction materials. Reusing RCA in concrete mixes as a partial or full replacement of fine or coarse aggregate would be a more effective action in supporting and protecting the environment and reducing construction and demolition waste. This research reports the evaluation of medium-quality concrete properties incorporating RCA. Concrete cylinders, prisms, and cubes, as well as reinforced concrete (RC) beams, are prepared with different replacements of the RCA (25%, 50%, 75%, and 100%). The workability, mechanical properties, and reinforcement bond of cured concrete are examined at different ages. Moreover, microscopic analysis for the recycled concrete is presented to investigate the bond between the cement paste, the used aggregates, and the interfacial transition zone (ITZ). The effect of the stainless-steel fibers, crumb rubber, and CFRP laminates on the mechanical properties of recycled concrete aggregate is explored.
This project studies how rubberized concrete behaves under different environmental conditions and with the incorporation of steel fibers.
Learn More
Researchers are engaged in the development of methodology and technology to allow doctors to identify and diagnose skin cancers at an early stage or provide a means for security agents to detect or recognize weapons or suspicious objects. With techniques such as edge detection, 2D image enhancement with Laplacian and gradient operators, Fourier transforms and the FFT, filtering and wavelets, image analysis, processing, and recognition research has application in many fields, including but not limited to medicine, agriculture, satellite imagery and national security.
A collaborative research effort between multiple universities is ongoing with a goal to improve the safety and effectiveness of firefighters in wildland-urban interface (WUI) zone fires. The reduction of the preventable fire burden occurs by decreasing the number of buildings that are ignited by exposure to wildland fire, detecting and suppressing spot fires, and helping to cool down the fire head and flanks. The system is based on the utilization of a swarm of Unmanned Air Systems (UASs) with on-board sensors to assist firefighters by reducing the need for firefighter deployment across dangerous terrain in unknown fire conditions. The specialized UASs are manufactured at A&M-Commerce with payload capacities over 20 kg.
Researchers at A&M-Commerce developed and implemented an immersive visualization system for building information models. This system displays 3D models on a large scale enabling users to virtually walk through the 3D model, look around the design and make changes before construction begins. Information associated with building components is integrated and displayed within the model eliminating the need for 2D drawings, specifications and Gantt charts. The system is operational and used for class assignments and joint construction industry projects.
Device-to-device (D2D) communication offers an underlying LTE-Advanced wireless technology that meets the demands for increasing data rates, delivering high bandwidths and offloading traffic from existing networks. The potential applications of D2D communication include peer-to-peer file sharing, supporting national security and public safety. Spectral and energy efficiencies need to be carefully designed and improved while meeting the quality of services requirements. Researchers at A&M-Commerce aim to address these challenges on mobility and interference management for underlay D2D communications in future cellular networks.
Our research focuses on accelerating the transition to smart cities through integrated assimilation and deployment of several emerging renewable energy technologies. Photovoltaic roof tiles as renewable electric powertrains can be integrated with grid-connected rechargeable lithium-ion battery storage system as well as off-the-grid use system. Our research efforts include: deployment of a smart solar photovoltaic building unit (PVBU), monitoring and control of solar generation and energy consumption, software for Levelized Cost of Electricity (LOCE) data analytics, solar PV devices efficiency simulation and financial engineering to avoid reliance on government's subsidies.
Array signal processing such as one dimensional (1D) and two dimensional (2D) Direction of Arrival (DOA) plays an important role in military and commercial sectors. Faculty at A&M-Commerce are researching the hardware/software real-time implementation of the proposed QR factorization algorithms in the DOA estimation. Researchers are developing a high-resolution source localization algorithm for real-time applications that will be implemented in Field Programmable Logic Gates (FPGA) LabVIEW, NI-PXI systems and LabVIEW software for 5G massive MIMO system and radar applications.
Contact Us
Department of Engineering & Technology
P.O. Box 3011
Commerce, TX 75429-3011