Dimitra J. Smith, Ph.D.
Department Head and Professor of Higher Education
Higher Education and Learning Technology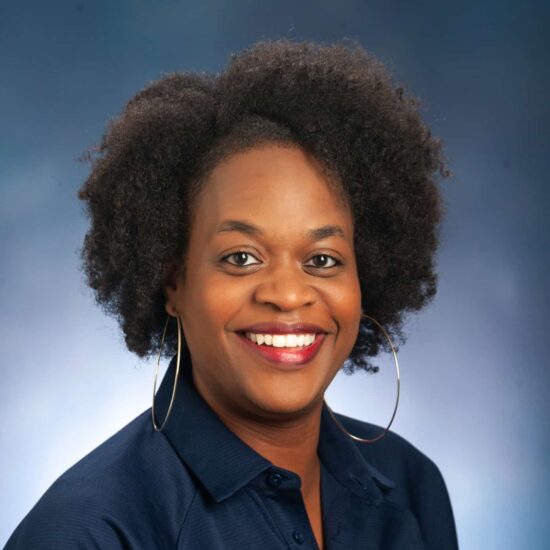 Office
Young Education North 126A
Related Department
Higher Education and Learning Technology

College Major
Higher Education
Dimitra Smith, Ph.D., considers working with graduate students toward their degree completion and graduation as one of her most rewarding accomplishments. Serving as chair and committee member, she has graduated more than 50 doctoral students. Due to her interest in STEM education, preparation and career exploration, she has authored and self-published two children's books titled "Teele and Guba's Exciting STEM Escapades" (English and Spanish editions) and "The STEAMflites Save the Day."
Her interest in community engagement resulted in two virtual presentations during Summer 2020 to prepare parents and teachers across the U.S. for virtual learning during the COVID-19 pandemic. The first presentation, titled Parents' Night In: Tips to Make Distance Learning Easier, received over 7.8K views. The second presentation, titled Teachers' Night In: Virtual Teaching-Questions and Answers received over 3.6K views.
Smith is a tenured professor of higher education and head of the Department of Higher Education and Learning Technology.
Educational Background
Certificate in Effective College Instruction endorsed by the American Council on Education, Office of the Provost's ACUE Course in Effective Teaching Practices, 2020
Advanced Online Teaching Certificate, Online Learning Consortium, 2016
Ph.D., Higher Education, Iowa State University, 2010
M.Ed., Higher Education/Student Affairs, Iowa State University, 2005
B.S., Psychology, University of Arkansas at Pine Bluff, 2003
Academic Positions
Head, Department of Higher Education and Learning Technology, Texas A&M University-Commerce, 2020-present
Professor, Higher Education, Texas A&M University-Commerce, 2022-present
Associate Professor (tenure), Higher Education, Texas A&M University-Commerce, 2017-2022
Associate Professor (tenure-track), Higher Education, Texas Tech University, 2011-2016
Advisor, Higher Education Student Association, Higher Education Program, Texas Tech University, 2011–2013
Postdoctoral Research Associate, Office of Community College Research and Policy, Iowa State University, 2010–2011
Research Associate, Office of Community College Research and Policy, Iowa State University, 2007–2010
Family Interaction and Behavior Associate, Institute for Social and Behavioral Research, Iowa State University, 2007
Academic Advisor, Kaplan University, 2006
Program Development Specialist, Multicultural Student Affairs, Iowa State University, 2003–2004
Awards and Honors
Alonzo Sosa Innovation in Teaching Award, Texas Association of Black Personnel in Higher Education, 2022
Who's Who in curriculum and education higher education Academic Keys, 2020
Hemphill-Wells New Professor Excellence in Teaching Award, Texas Tech University, (Selected by Faculty at Texas Tech University), 2013
Texas Tech University 19th Annual 2013 Reader's Choice Awards Best of Tech, 2nd place, Best Professor/Instructor award winner (selected by students), 2013
Iowa State University STATEment Makers Award for Scholarship (an annual honor that recognizes early personal and professional accomplishments and contributions to society
of Iowa State University's young alumni), 2012
Visions Newsmakers, Iowa State University Alumni Association (http://www.isualum.org/index.cfm?nodeID=39847&audienceID=1), 2011
Council for the Study of Community Colleges Dissertation of the Year Award, Transfer Students in STEM Majors: Gender Differences in the Socialization Factors that Influence
Academic and Social Adjustment, 2011
National Institute for the Study of Transfer Students, Barbara K. Townsend Dissertation Honorable Mention Award, Transfer Students in STEM Majors: Gender Differences in
the Socialization Factors that Influence Academic and Social Adjustment, 2010
Iowa State University Chapter of Golden Key International Honor Society, 2009–2010
Professional Organizations
Featured Courses
Issues in American Higher Education
Intro to Higher Education
Selected Publications
Smith, D., Kuykendall, J., & Jackson, J. Exploring community colleges' role in the success of African American women in STEM undergraduate programs at HBCUs. International Journal of Social Policy & Education, 3(2), 41-53
Jackson-Smith, D., & Starobin, S. (Eds.). (2017). Preparing a competent STEM workforce through community college CTE programs: New Directions for Community Colleges. San Francisco, CA: Jossey-Bass.
Jackson-Smith D., & Starobin, D. (2017). Implications for policy and practice: Summary of the volume and lessons for the future as it relates to CTE programs and STEM. In D. Jackson-Smith & S. Starobin (Eds.), Preparing a competent STEM workforce through community college CTE programs: New Directions for Community Colleges. San Francisco, CA: Jossey-Bass.
Jackson-Smith, D. (2016). Operating in the middle: The experiences of African American females transfer students in STEM Degree Programs at HBCUs. Community College Journal of Research and Practice. Special Edition New Approaches to Transfer Research: Implications for Policy and Practice http://naspa.tandfonline.com/doi/abs/10.1080/10668926.2016.1206841
Starobin, S. S., Smith, D. J., & Laanan, F. S. (2016) Deconstructing the transfer student capital: Intersect between cultural and social capital among female transfer students in STEM fields. Community College Journal of Research and Practice. Special Edition New Approaches to Transfer Research: Implications for Policy and Practice. http://www.tandfonline.com/doi/abs/10.1080/10668926.2016.1204964
Louis, D. A., Rawls, G. J., Jackson-Smith, D., (2016) Chamber, G. A., Phillips, L. L., & Louis, S. L (2016). Listening to our voices: Experiences of Black faculty at predominately white research universities with microaggression. Journal of Black Studies,. http://journals.sagepub.com/doi/abs/10.1177/0021934716632983
Jackson-Smith, D. (2015). The summer was worth it: Exploring the impacts of a STEM focused summer research program on the success of African American females. Journal of Women and Minorities in Science and Engineering, 21(2), 87-106. http://www.dl.begellhouse.com/journals/00551c876cc2f027,31a33a3e53bad464,64a33812298f02b5.html
Jackson, D. L., & Laanan, F. S. (2015). Desiring to fit: Fostering the success of community college transfer students in STEM. Community College Journal of Research and Practice, 39(2), 132–149. http://naspa.tandfonline.com/doi/abs/10.1080/10668926.2012.762565
Related News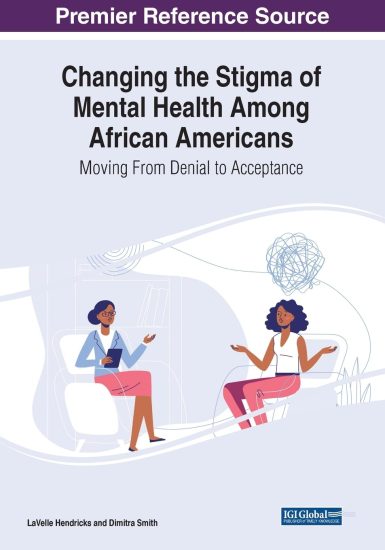 A&M-Commerce Professors Team to Publish Book on Mental Health
Drs. Dimitra Smith and LaVelle Hendricks have published their latest book "Changing the Stigma of Mental Health Among African Americans: Moving from Denial to Acceptance." Published through IGI Global, the book describes the history of mental health in the African American community and covers topics including bipolar disorder, dementia, mood disorders, obsessive-compulsive disorder, psychosis and […]
Drs. Dimitra J. Smith and LaVelle Hendricks have teamed up again to co-author and illustrate their latest children's book, "Domestic Violence: Smiling Faces Don't Always Tell the Truth." Released by First Service Publishers and available through Amazon, the book tells the fictional story of a respected doctor struggling with unresolved anger. Smith is a professor […]
A&M-Commerce faculty members Dr. Dimitra Smith and Dr. LaVelle Hendricks are co-authors of the recently released book "The Future of Black Leadership in Higher Education: Firsthand Experiences and Global Impact." Published through IGI Global, the book highlights the importance of having Black academic leaders in higher education institutions to better serve Black student populations. With […]
A&M-Commerce Professors LaVelle Hendricks and Dimitra J. Smith are co-authors of a new children's book, "Stan the Can Has No Magic: An educational way to learn about the impact of alcohol use and the road to recovery." Available through Amazon, the book tells the story of Sammy, a nine-year-old who—with the aid of his mother […]