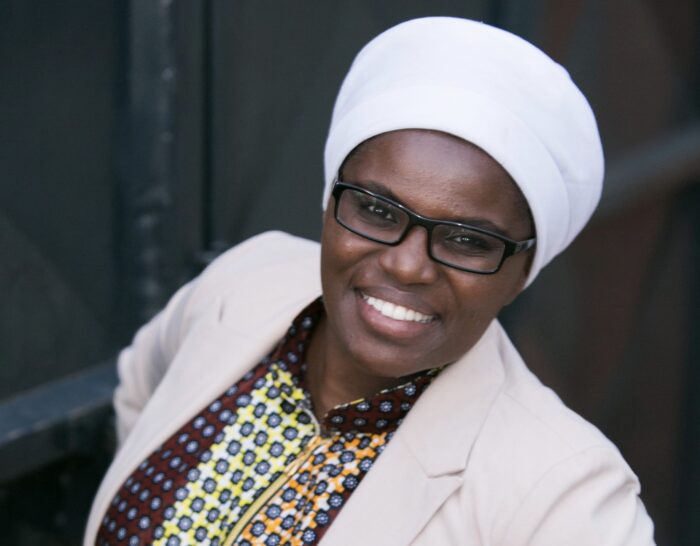 I get to teach and talk about public health every day. Whether talking to teenagers about mental health, helping my students plan out a campus health activity or sharing lessons learned with fellow practitioners, it is all making a difference.
Elizabeth Wachira, Ph.D.
Assistant Professor
Health and Human Performance
Office
Nursing and Health Sciences 138
Public health is her purpose. Community outreach, her commitment. As director of the public health program at A&M-Commerce, Elizabeth Wachira longs to achieve health equity for the marginalized and underprivileged. Her work starts at the grassroots level by empowering communities to unite together for one common goal: leaving none behind. Co-founder of the Youth Engagement Society, Wachira promotes public health through events such as the AFYA Day Dallas, a community fun and wellness expo. At the local level, educating begins in the college classroom. A&M-Commerce gives her the space to inform, inspire and innovate future public health leaders. She empowers others, so they can do the same.
A Conversation with Dr. Wachira
What would you tell a student who is thinking about attending A&M-Commerce?
"Think of this decision like picking the right pair of shoes for you; they all look good, but what really matters is how they make you feel. If they hurt after one hour or squeeze your small toe, nice or not, you won't wear them. At A&M-Commerce, you will not only get the education you seek out but how you feel, your experience here, will make those years impactful and unforgettable. The small class sizes allow learning to go beyond simply lectures to intentional conversations with faculty and peers. The opportunity to learn through service equips you for the job ahead but allows you to build the confidence needed to tackle any 'out of the textbook' scenario you will face."
What makes you passionate about public health?
"My passion to make a difference in society is what wakes me up every day. Public Health gives me a platform to make a difference in the everyday life of my community using my expertise. It is the space where passion and purpose intersect for me. My skillset as a planner and communicator allow me to meet people where they are and walk alongside them to figure out what their needs are and what resources we have to meet those. This passion extends to the classroom where I interact with students passionate about making a difference. Every new student I meet always starts with 'I don't know what I want to do, but I love people and want to help my community.' Those words keep me going and remind me of why I chose public health."
Tell us about a project you are working on or recently completed.
"My Program Planning class this semester is working on a Needs Assessment project while planning a student health fest for our campus the past six weeks and now, re-building that to be a virtual fair. Remember, everyday changes. With the evolving COVID-19 context, we are faced with the challenge of 'how do we keep doing public health while social distancing?' We decided we can do that through a virtual platform, so the next 3 weeks will be spent learning how to do this and executing it for the first time. It is challenging but exciting and I know alongside my students, we will be able to showcase the importance of public health for all while providing our community with necessary health information. Alongside this project, we are also working on a needs assessment to better understand the health needs of our A&M-Commerce family and next semester plan a program to help meet those needs."
Educational Background
Certifications and Licensure
Certificated Health Education Specialist (CHES), National Commission for Health Education Credentialing, 2012-present
Certified in Public Health, National Board of Public Health Examiners, 2012-present
Registered Nurse, Texas Board of Nursing, 2007-present
Featured Courses