I emphasize in every class taught and research project conducted the importance of applying knowledge gained in everyday life both personally and professionally.
Stephen Furlich
Associate Professor of Communication Studies
Literature and Languages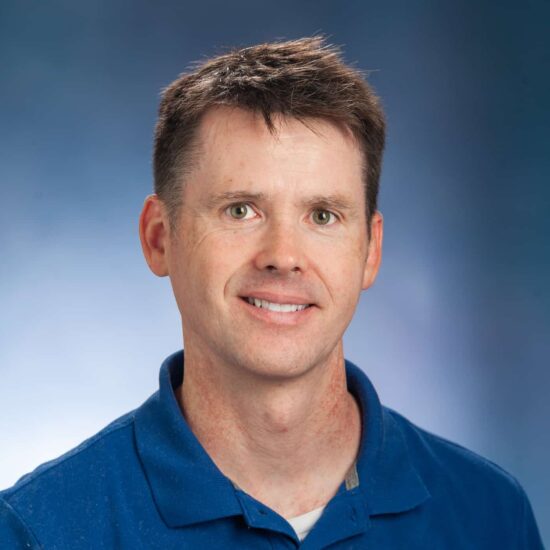 Related Department
Literature and Languages

Dr. Furlich produces research with the goal of understanding human behaviors. In particular, he focuses on the analysis and comprehension of communication behaviors both personally and professionally. Two particular areas are those communication behaviors that often go unnoticed and those communication behaviors that people can intentionally communicate to achieve their goals. His work heavily emphasizes the benefit of applying academic research: it is not enough to only learn about communication. Developing nonverbal communication skills to communicate more effectively is vital. His most recent research interest is exploring the role of biology and communication. His perspective is that only focusing on social influences limits understanding. One's biology influences their communication and their communication influences their biological reactions.
Dr. Furlich has published two books, both of which were Amazon #1 bestsellers in their respective categories. Additionally, he has presented his research on national television, national radio and national podcasts. In his free time, he enjoys working out, watching sports, traveling and reading to learn more about human behaviors, spirituality and Christianity.
A Conversation with Dr. Stephen Furlich
Why do you like teaching?
I have always had an interest with understanding others beyond what is commonly understood. This often entails reading and understanding research from a variety of disciplines. Taking that a step further, I emphasize in every class taught and research project conducted the importance of applying knowledge gained in everyday life both personally and professionally.
What is your favorite course to teach?
I have two favorite courses. I enjoy teaching Nonverbal Communication. This course helps students see the world right in front of them that they do not notice, particularly subtle nonverbal behaviors. My other favorite course is Gender Communication that incorporates biological sex. Science is now able to analyze a human brain and predict with over 90% accuracy whether it is male or female. How these brain structural differences impact communication is fascinating. Prior to birth, sex hormone levels can predict communication behaviors later in life. People should be aware of these influences.
What is a current project you are working on?
I am currently investigating how the stage positioning of comedians activates different areas of the brain for their audience. Does standing on a particular side of the stage influence the amount of laughter from the audience? What are some of the biological reasons if it does?
Education
Ph.D, Higher Education, Texas Tech University
M.A., Communication Studies, Texas Tech University
B.A., Psychology, Texas Tech University
Research Interests
Biology and communication
Gender and communication
Nonverbal communication
Teaching Areas
Communication Studies
Interpersonal Studies
Featured Courses
COMS 406 Nonverbal Communication
COMS 316 Gender Communication
COMS 312 Persuasion
COMS 407 Communication Research Methods and Theory
Selected Publications
Furlich, S. (2022). Nonverbal Epiphany: Steps to Improve Your Nonverbal Communication. Bowker.
Furlich, S. (2021). Sex Talk: How Biological Sex Influences Gender Communication Differences Throughout Life's Stages. Bowker.
Awards