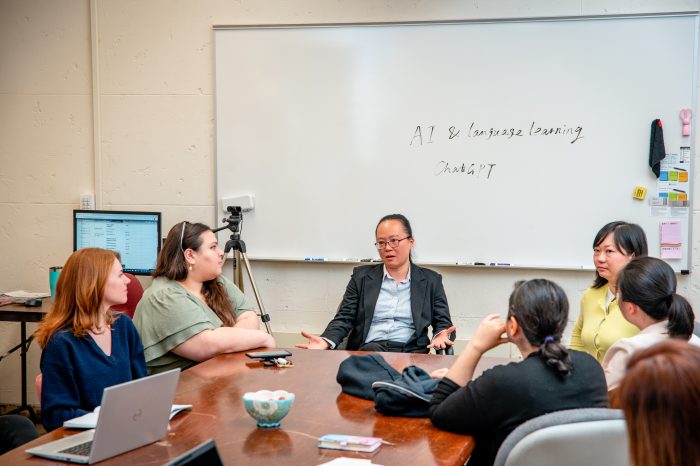 I found that the professors in my department really know what they're doing and are incredibly supportive.
Stormy Montes
Linguistics Lab Manager and Ph.D Student
Applied Linguistics | Literature and Languages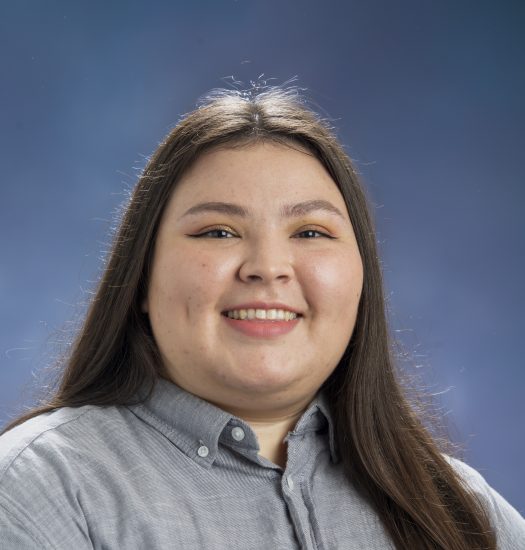 College Major
Applied Linguistics
Originally from the Midwest, Stormy moved to Commerce in 2020 to pursue a master's degree in applied linguistics. As a graduate assistant, she enjoyed the work and the courses. Stormy decided to stay and pursue her doctoral degree because of her positive learning experiences and her professors. Stormy describes herself as a homebody who loves trying new recipes and baking fresh bread. She finds the culinary process rewarding and relaxing. Other times, you might find Stormy playing video games, learning about different languages and working on embroidery projects when she needs to rejuvenate.
A Conversation with Stormy
Why did you choose to attend A&M-Commerce?
I initially decided to attend A&M-Commerce as a graduate student because the Department of Literature and Languages offers an online applied linguistics program. After coming to A&M-Commerce, I found that the professors in my department really know what they're doing and are incredibly supportive. Being able to work with them made my time here enjoyable. I completed this degree in December 2022 and began my doctoral program here this spring semester.
What are your career goals and how does your degree program fit into your career goals?
I plan to pursue work in higher education or community education. Specifically, I want to teach English as a second language classes in a community setting (e.g., at a public library) or work at a university teaching English as a second language or linguistics courses. I also hope to continue doing research in these fields. My degree program at A&M-Commerce prepares me for both of these options, as I was able to obtain a TESOL certification during my studies, and many of the courses focus on the teaching aspect of linguistics.
Which professor or person on campus has positively influenced you? How so?
Two professors who have really influenced my time here at A&M-Commerce are Dr. Salvatore Attardo and Dr. Lucy Pickering. Both of these professors have served as my advisor at times. Both of these professors have reached out to me and invited me to help them with research publications and conferences, which will help me build my CV and get more practice in what being a researcher will be. Not only do they watch over your studies and make sure your classes and work as a graduate assistant are going well, but they also care about getting to know you more personally. Since a doctorate takes a while to complete, I think this is very important. They are both caring and helpful on and off campus.
What research projects, if any, have you worked on? What is/was your role?
I have worked on humor and corpus linguistics research during my time here so far. My part in the research has mostly been transcription writing and data analysis. Currently, I am working on a couple of projects with a few professors and other doctoral students where I will be authoring some sections of a book and research article for publications.
Education
Ph.D., English, Texas A&M University-Commerce, In Progress
M.A., Applied Linguistics, Texas A&M University-Commerce, 2022
B.A., Linguistics, University of Iowa, 2015
Professional Certifications
Teachers of English to Speaker of Other Languages (TESOL)
Teaching English as a Foreign Language (TEFL)