Campus Recreation: Reservation Featured Spaces
Featured Spaces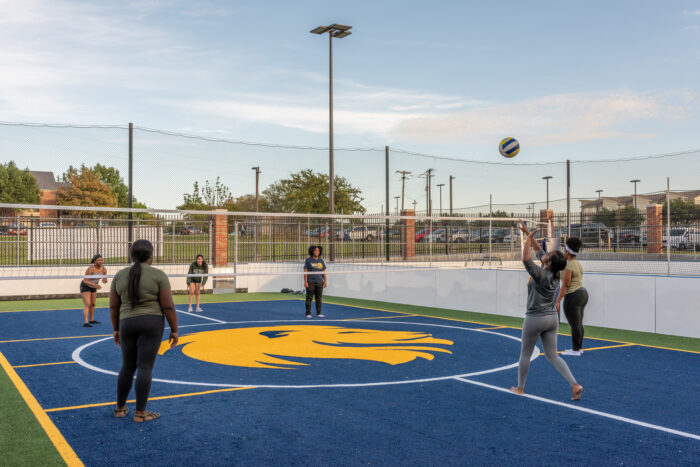 MAC
This multi-activity turf field can be set up to use the full length of the court or sectioned into three smaller courts by a divider system. It also has an open seating area with lounge chairs for watching activities or hosting gatherings. The MAC is the perfect spot to play volleyball, soccer, table tennis, and cornhole.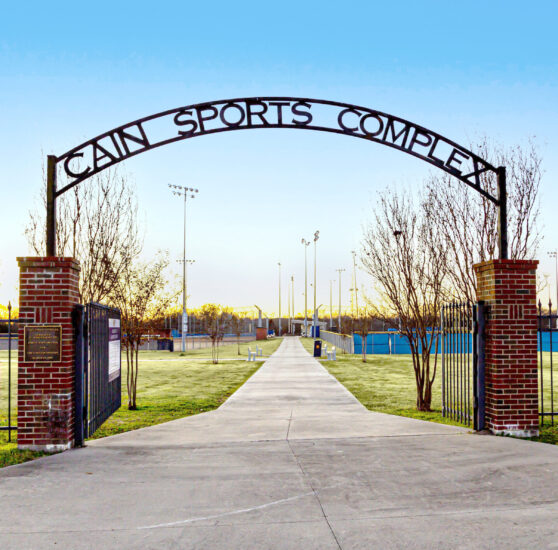 Cain Sports Complex
The Cain Sports Complex is a multipurpose outdoor facility that features two softball fields; four lighted tennis courts with a support facility with office, meeting room, and restrooms; four lighted sand volleyball courts with a support facility with small office and restrooms, and multipurpose green spaces. Host a tournament, cookout, or gathering today!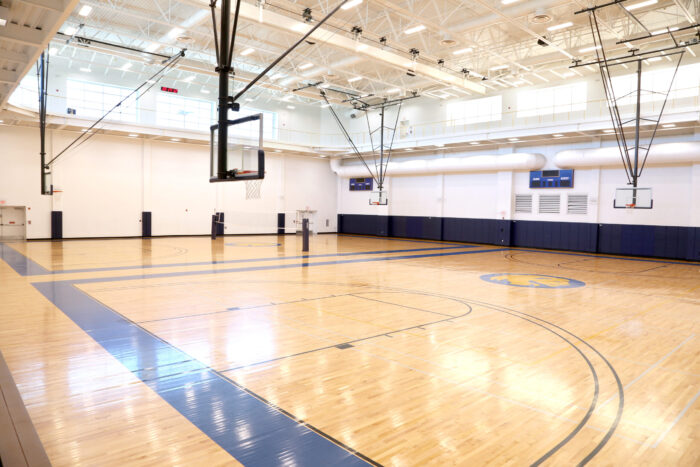 Two-Court Gym
The two-court gym can be set up to play various sports such as basketball, badminton, and pickleball as well as host large-scale events with tables, chairs, and floor covering. Court 1 is currently used as an extra workout space with large fitness equipment.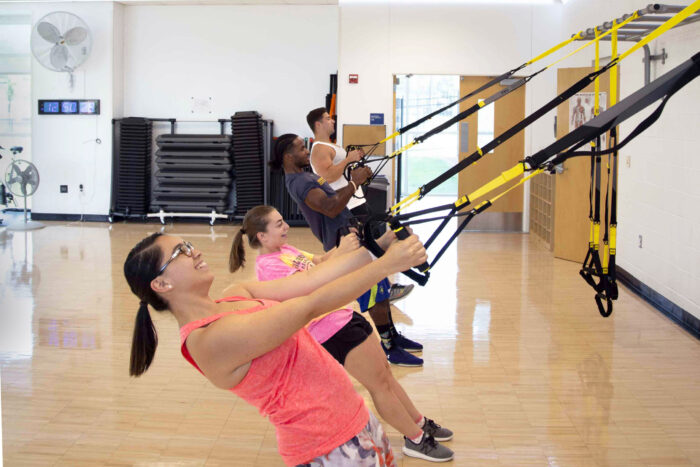 Activity Room
The Activity Room is a large fitness space equipped with TRX, stationary bikes, yoga mats, fitness equipment, and Wellbeats, a premier on-demand fitness provider. When there are no fitness classes scheduled, the activity room is opened to all Campus Recreation members. This space can be reserved by student organizations or other campus departments.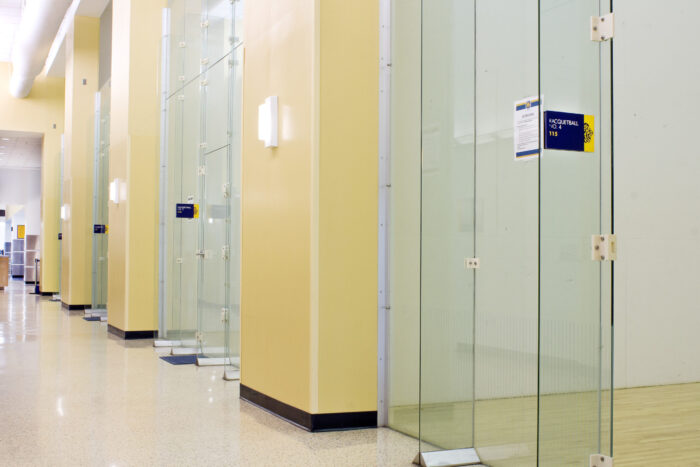 Racquetball Courts
The MRC has four racquetball courts. They can be used for racquetball as well as other activities such as Wallyball, dance, table tennis, badminton, and more. The courts can be reserved on a daily basis by contacting the MRC front desk.
Back to menu
Reservation Information
Reservation Information
Reservations are on a case-by-case basis.
Check facility space availability through EMS Online.
Reservations may be limited due to academic classes and Campus Recreation sponsored events that are held within the Morris Recreation Center and Cain Sports Complex. We will coordinate a time that works best for your group.
Inclement Weather
Outdoor activities will be suspended in the event the Thor Guard Lightning Prediction system is active and/or there is inclement weather. We will work to accommodate alternative activities within the Morris Recreation Center when possible.
Food and Drinks
All food that is being prepared, served, or catered (non-Sodexo) must be approved by Campus Rec prior to arrival.
All food must remain in a designated food area.
Groups may use the Great OutRoars pavilion grill for a $20 fee.
No alcohol or glass containers are permitted.
Campus Recreation does not provide plates, napkins, or cutlery.
Coolers will be inspected prior to entering the Morris Recreation Center.
Drinks must be self-contained.
Groups are expected to clean up after themselves at the end of their event.
Back to menu
RESERVATION FORM REQUIREMENT
In order to process all completed paperwork and acquire necessary approvals, we require the reservation request form to be submitted a minimum of 14 days before your event. Large events require a minimum of 6 weeks from the point of reservation form submission. Evidence of liability insurance is required for any non-A&M-Commerce University-affiliated groups requesting space.
If you have any questions, please contact [email protected].
Back to menu
Campus Recreation Contact Us
Contact Us
2600 W. Neal St.
Commerce, TX 75428
Back to menu