Campus Recreation Fitness and wellbeing :: Campus Events
Get Moving
Back to menu
TAMUC CAMPUS REC APP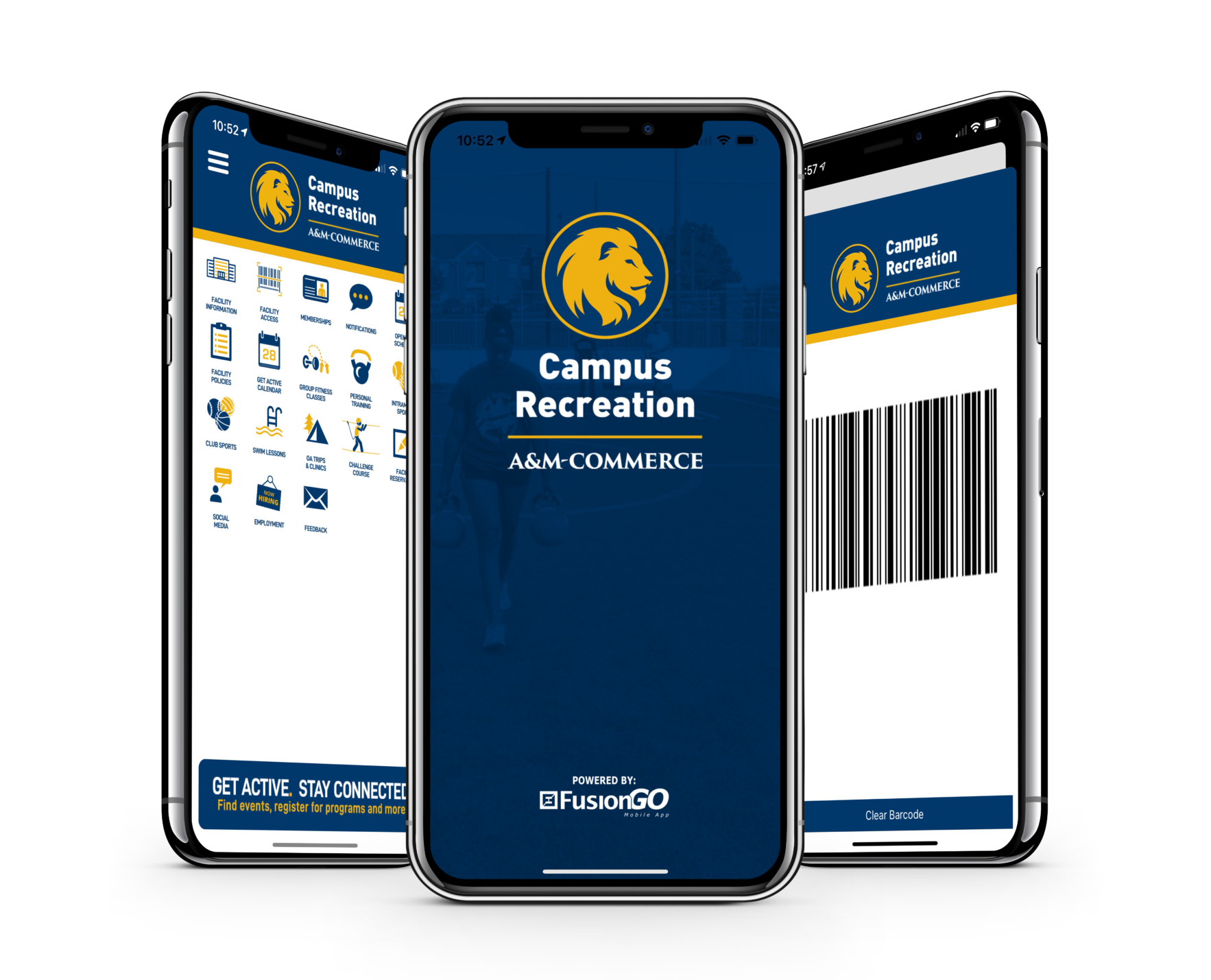 TAMUC Campus Rec APP
Download the new TAMUC Campus Rec App on your app store and register for our programs at the touch of your finger! Powered by Innosoft Fusion, the app lets you sign up for group fitness classes, register for recreation programs, and even scan into the MRC directly from your phone.
Back to menu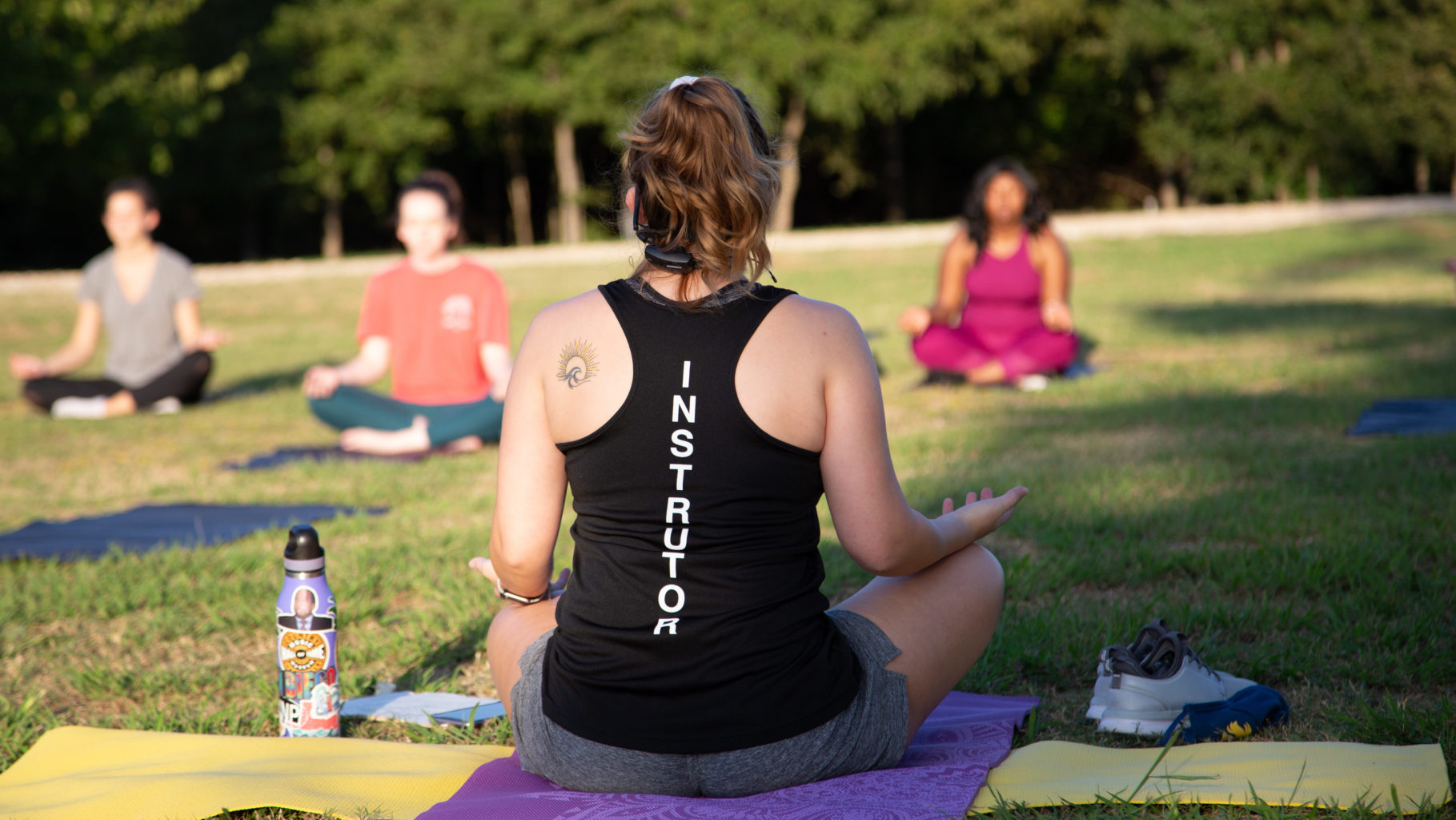 GROUP FITNESS
gROUP fITNESS
Dance away in Hip Hop, take a break with Yoga, or improve your cardio in cycling. We offer a wide variety of group fitness classes for every fitness level. All classes on the Group Fitness Schedule are included with your membership. While the majority of our fitness classes are designed to be multi-level, please read through the class description before selecting a class. Our experienced instructors will always offer options so you can personalize your experience.
How to Signup for Group Fitness Classes
Step 1. Log In with SSO on Recportal or Campus Rec App
If you are a current TAMUC student or faculty/staff member with a Campus Rec membership or day pass:
If you are a current or expired Campus Rec Member without SSO authentication:
Click on the link "Log In"
Click "Non-TAMUC Affiliate"
If you don't know your username and/or password, click on "Trouble Logging In?"
Enter the email address that was used when you first created your MRC membership.
Select either Recover Username or Reset Password.
If you do not know your email address, or you receive the error message below, contact the MRC Member Services at 903.468.3181 or email

[email protected]

to let them know that you need help logging in to the recportal. (This error occurs because we either do not have an email on file, or username has not been created. MRC Member Services can assist with both of these problems.)
Step 2. Sign Up For a Class
Recportal
Once you are logged in, select the Group Fitness widget.
A new page will open and you will be able to select from what group fitness class you would like to register too.
Search for the class and click "register".
You will receive a confirmation via email.
Look over the participant standards before you arrive
Enjoy the class!
If the class is closed due to full registration, you can still stop by the activity room and be put on our waitlist for the class if spots are to open up.
Campus Rec App
Select the Group Fitness Classes widget on the main page in the app.
A new page will open and you will be able to select from what group fitness class you would like to register too.
Select the "Register Now" button.
Back to menu
Group Fitness Policies
Preregistration
You can sign up a week in advance and up to 15 minutes before the class starts. You are not required to sign up before the session, but pre-registering will guarantee you a spot in your chosen class.
Must be 16 years old to participate in group fitness classes
Check-In
Once you register on IMleagues you will receive check-in priority. If "registered participants" do not arrive at least five minutes before the class starts, their placement in the class will be given to someone else in the standby line. Check-in begins 15 minutes prior to the class start time.
Late Entry
In order to prevent injury or medical emergencies, you are not allowed to enter a group fitness class five minutes after the class has started. This is to ensure you receive appropriate warm-ups for each class and do not disturb the class that is in session.
Back to menu
Group Fitness Instructors
Group Fitness Instructors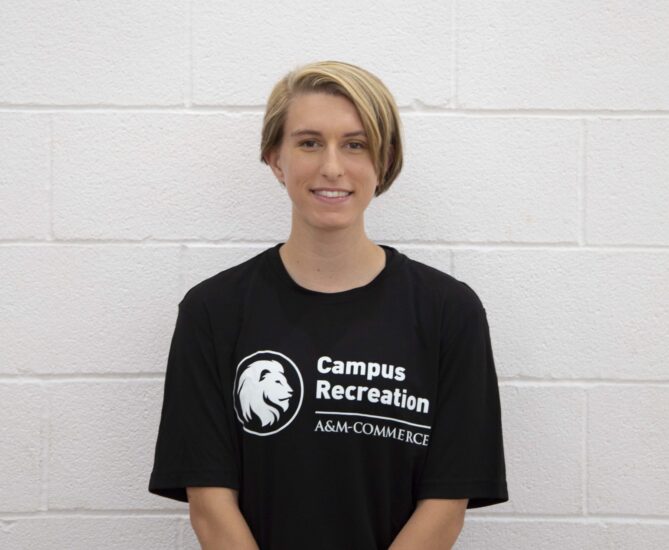 Ivy Carr
Class: Body Tone
Motivational Quote: Make your vision so clear that your fears become irrelevant.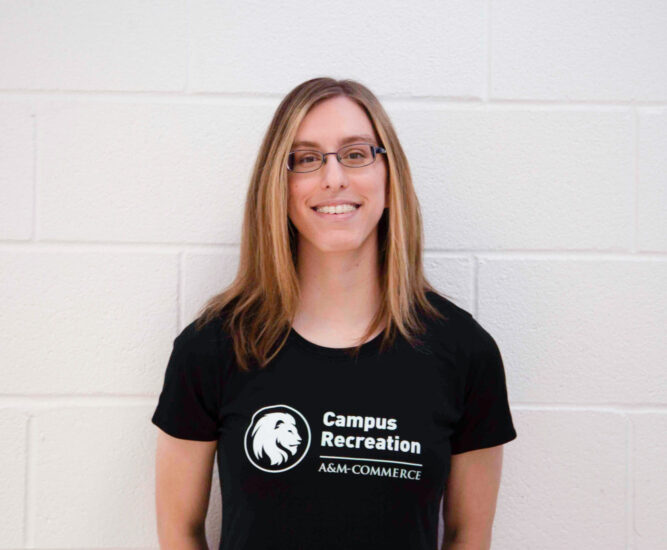 Emily Carr
Class: Yoga
Motivational Quote: If you cannot do great things, do small things in a great way.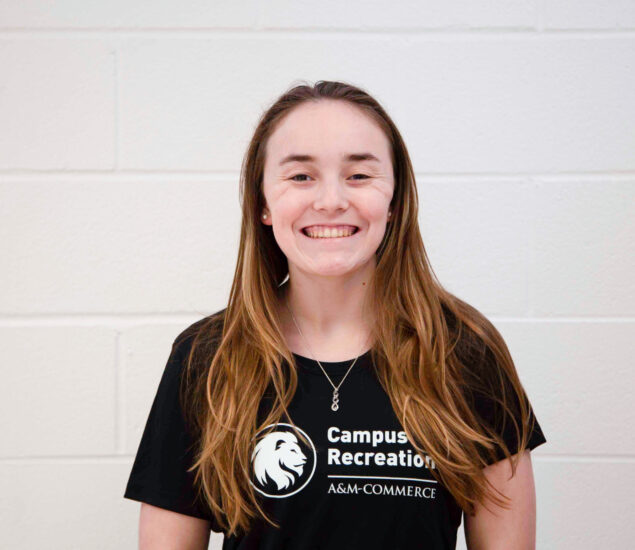 Chloie Lewis
Class: Yoga
Motivational Quote: What doesn't kill you makes you stronger!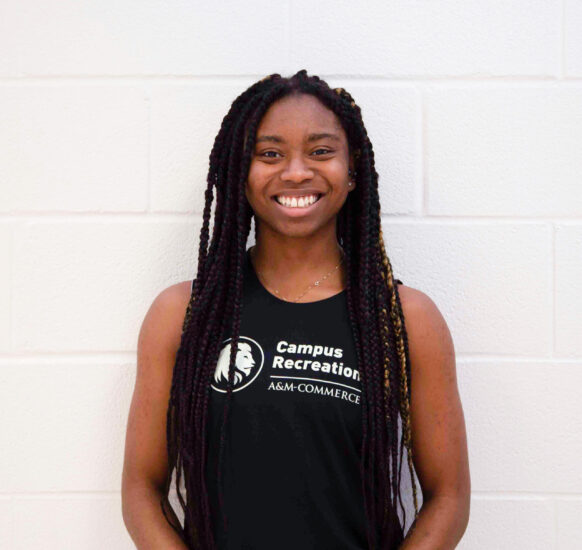 Aly Davis
Class: TrampoLean & Hip Hop
Motivational Quote: Push yourself because no one else will.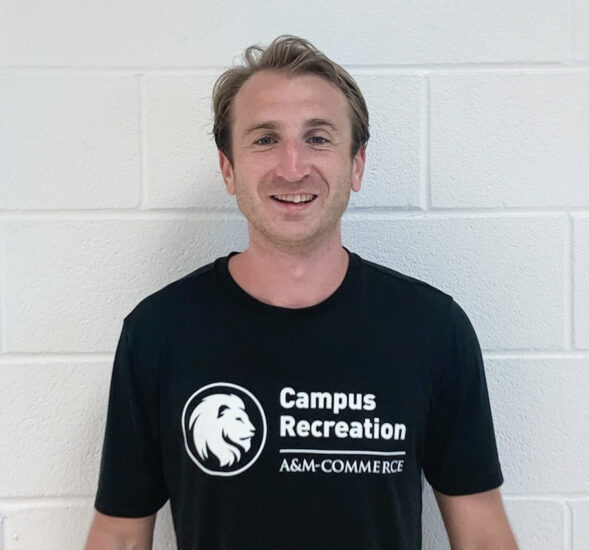 Ted Rawlings
Class: Cycle
Motivational Quote: Just Do It!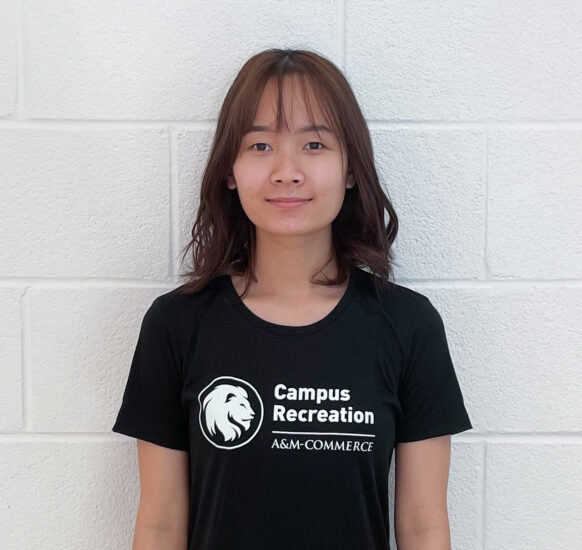 Shay Mo
Class: Body Tone
Motivational Quote: Be stronger than your excuses.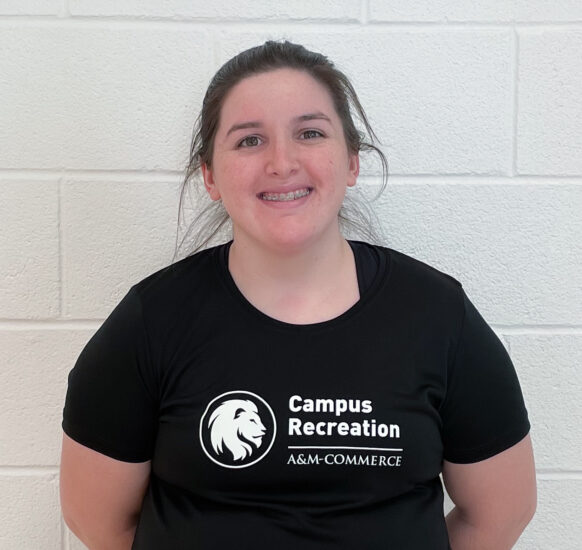 Makayla Teer
Class: Kettlebell Training
Motivational Quote: Success is not final; failure is not fatal; it is the courage to continue that counts.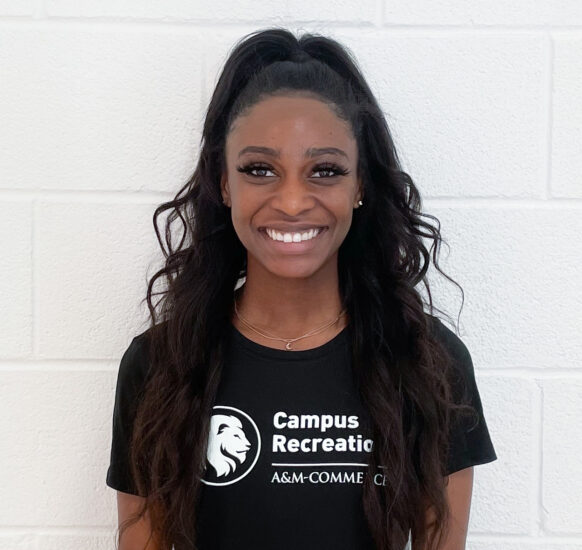 Makellyn Clark
Class: Dance2Fit
Motivational Quote: It might not be easy, but it will be worth it.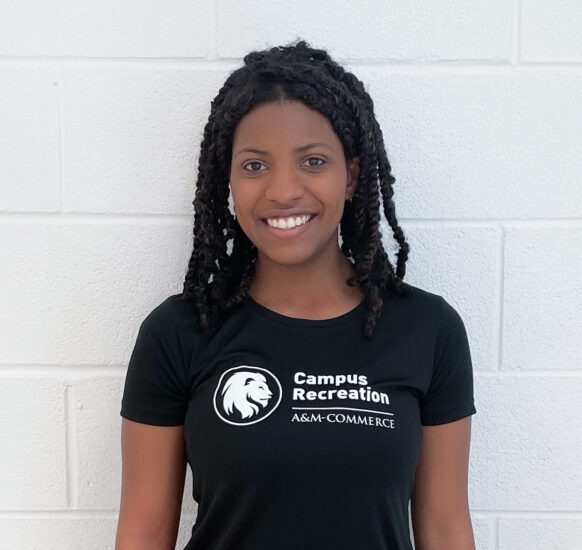 Kailyn Butler
Class: Step Aerobics
Motivational Quote: Life is a journey with problems to solve and lessons to learn but most of all experiences to enjoy.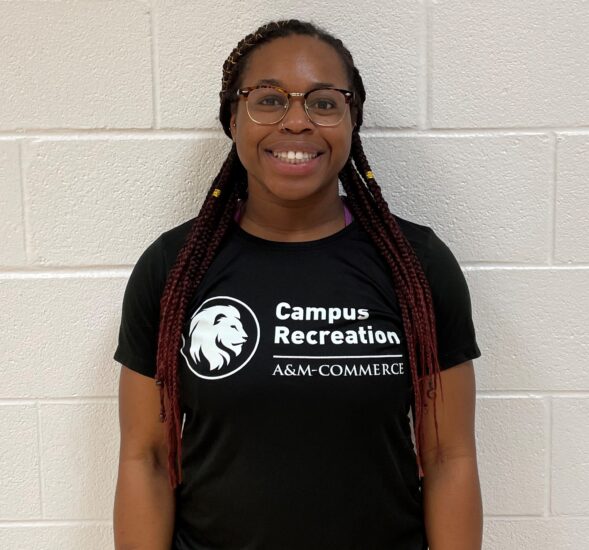 Nyasha Wilson
Class: Yoga
Motivational Quote: Everything will make sense someday. So for now laugh at your mistakes, smile through the tears and keep reminding yourself that everything really does happen for a reason.
Back to menu
Back to menu
Wellbeats
Wellbeats
Campus Recreation has partnered with Wellbeats to offer virtual Group Fitness Classes in the Activity Room at the MRC.
Wellbeats Virtual Fitness is a premier on-demand fitness provider that delivers fitness classes, challenges, and assessments.
With over 500 virtual fitness classes in 30 channels, there's something for every age, interest, and fitness level. From cycling to yoga or quick office breaks, there is a class for anyone.
Patrons can utilize the Wellbeats system anytime there are not any group fitness classes or reservations in the Activity Room.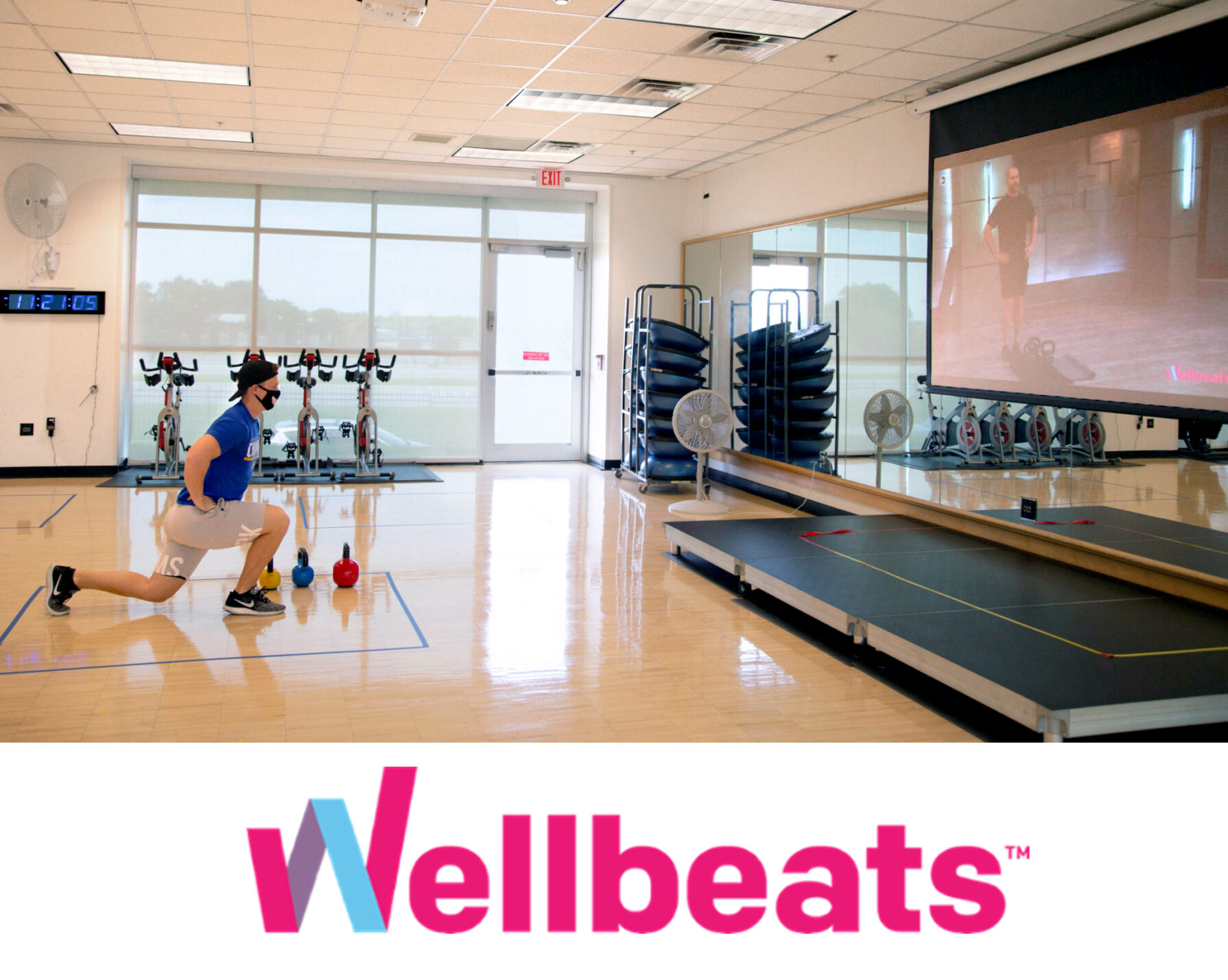 How to use the Wellbeats system in the Activity Room:
The Wellbeats monitor is located at the front right corner of the Activity Room in the MRC.
Start by pressing the "On" button on the panel underneath the Wellbeats monitor. This will turn on the projector. Please refrain from pressing either input button below as this can turn off the video feed. If you are in need of assistance please ask a building supervisor for help.
The projector screen will already be down and the feed from the monitor should appear on the screen. Browse through the hundreds of fitness class options, participate in a month-long challenge, or try out a Fit Test.
You can use the filter button on the Wellbeats main page to find a class that perfectly fits you!
All of the electronics are pre-set so please refrain from pressing the volume up or down buttons below the monitor.
If you need a specific piece of equipment for your class that isn't on the activity room floor please ask the building supervisor to assist you with what you need.
We ask that after you are done with your workout to please press the "Off" button located under the monitor twice to shut down the projector.
Return equipment to a building supervisor when finished.
Back to menu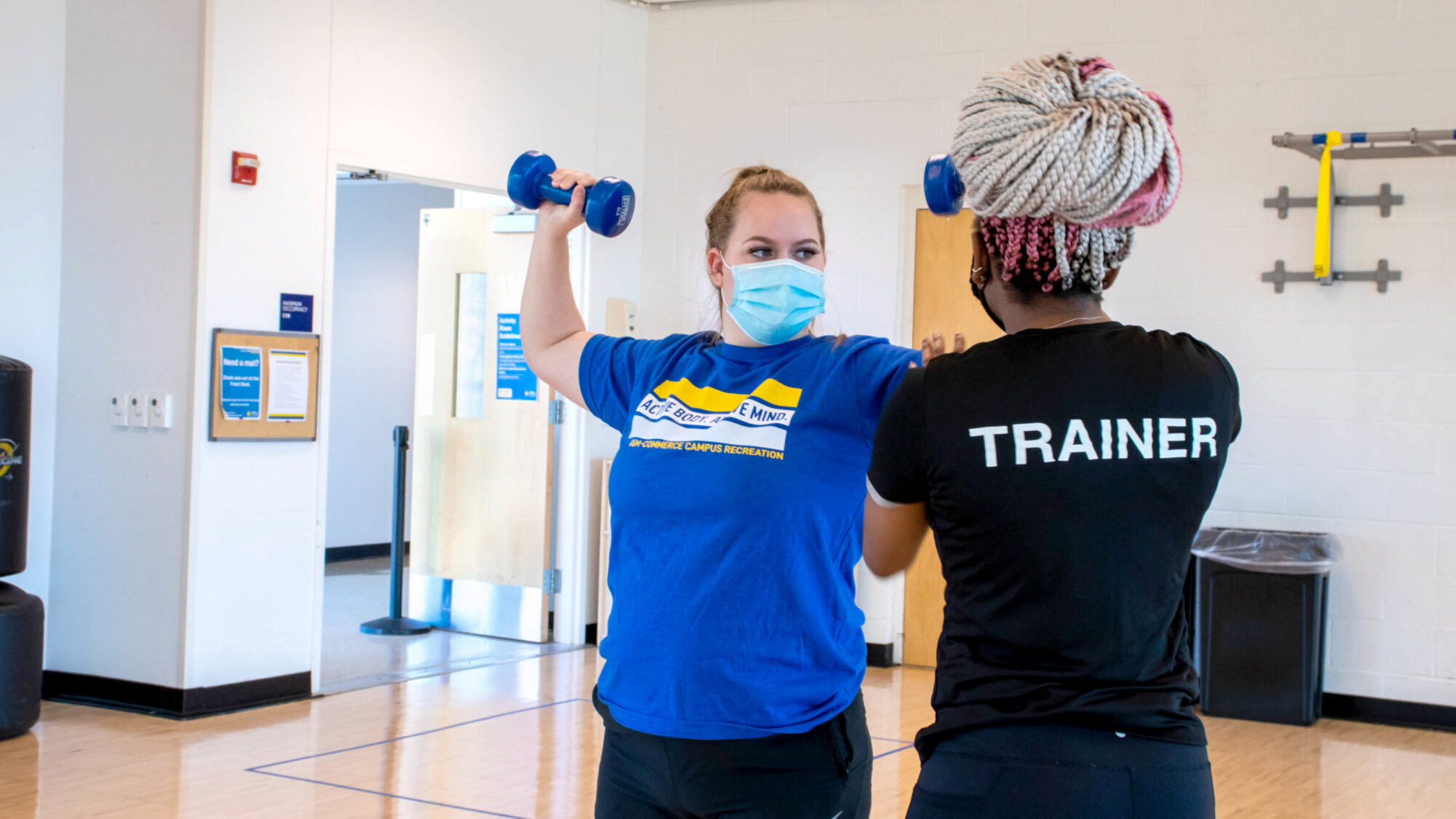 Fitness : Personal Training
Personal Training
Due to high demand, we are not taking new clients and anyone interested in Personal Training sessions can be put on a waitlist.
Personal trainers can help you design a program specific to your goals, schedule, and budget so you can achieve maximum results. Our trainers specialize in a variety of areas including exercise adherence education, nutritional counseling, pre-natal/post-natal fitness, bodybuilding, distance running, athletic conditioning, and more.
All of our Personal Trainers are currently certified by nationally-recognized organizations such as ASCM, NSCA, ACE, or NASM, with additional CPR/AED certification through the American Red Cross or American Heart Association.
Your Personal Trainer will provide professional one-on-one instruction that incorporates a fitness and wellbeing assessment, goal setting, health education, and workouts designed to meet your specific needs. Your Personal Trainer will teach you proper workout techniques as well as motivate you to achieve your fitness goals. Each session lasts approximately one hour.
Pricing
Pricing is based on each client's current classification as a student, member, or non-member of the Morris Recreation Center and is subject to change. If you have questions about your classification or wish to purchase a membership, please contact the MRC Front Desk at 903.468.3181
One-on-one Training
TAMUC student
MRC member
MRC non-member*
Comprehensive Fitness
& Wellness Assessment
$5
$23.50
$33.50
2 sessions
$10
$47
$67
4 sessions
$20
$92
$134
8 sessions
$40
$180
$268
14 sessions
$70
$308
$469
*includes a day pass to the MRC
Buddy Training
All prices for buddy packages are per person.
| | TAMUC student | MRC member | MRC non-member* |
| --- | --- | --- | --- |
| 2 sessions | $8 | $39 | $59 |
| 4 sessions | $16 | $76 | $118 |
| 8 sessions | $32 | $148 | $236 |
| 14 sessions | $56 | $252 | $413 |
*includes a day pass to the MRC
Group Training
All prices for Group Training are per person, for a group of three.
| | TAMUC student | MRC member | MRC non-member* |
| --- | --- | --- | --- |
| 2 sessions | $6 | $27 | $47 |
| 4 sessions | $12 | $52 | $94 |
| 8 sessions | $24 | $100 | $188 |
| 14 sessions | $42 | $168 | $329 |
*includes a day pass to the MRC
Getting Started
All clients must complete the Client Agreement/Liability Waiver and Client PARQ forms prior to starting their training sessions. Submit forms to Dan Semprini, Coordinator of Fitness and Wellbeing
You must purchase a package prior to submitting forms and being paired with a personal trainer. You can purchase at the front desk or via the recportal.
You will have a meeting prior to starting your sessions that will include an initial consultation and a fitness assessment (body fat and body mass index measurements, muscular strength and endurance testing, cardiovascular fitness testing, and a flexibility assessment)

Clients desiring only an in-depth fitness and wellness assessment may purchase a one-hour assessment session separately.

Sessions are approximately one hour in length but may vary according to the client's needs.

All Personal Training sessions must be held in the Morris Recreation Center.
You must complete all personal training sessions within the number of weeks equivalent to the number of sessions purchased. Personal training sessions are void after this time period.

Once a package has been purchased, no refunds will be issued for personal training sessions.

In special circumstances involving illness or injury, refunds may be given at the discretion of the program director. A physician's note may be required.
Personal Trainers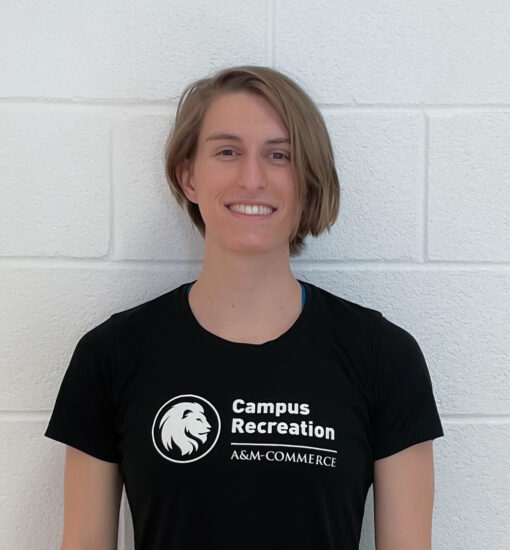 Ivy Carr
Inspire others to better themselves and help them find the courage to face and reach their fitness goals one step at a time.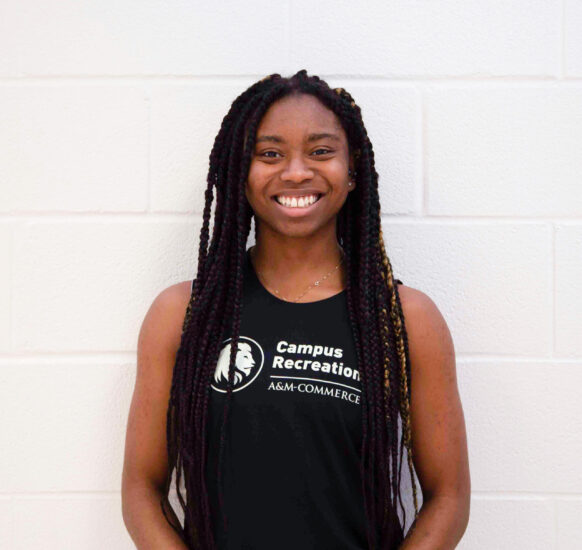 Aly Davis
Don't limit your challenges, challenge your limits!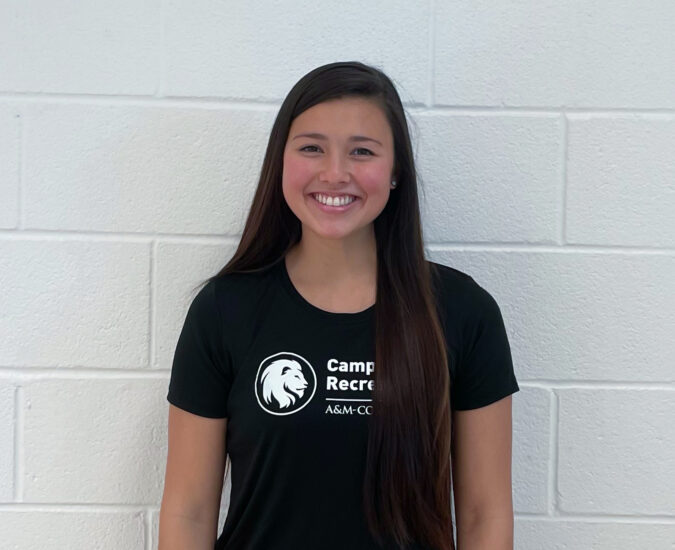 Ashley Tuppen
Learn to love the process of becoming the best version of yourself.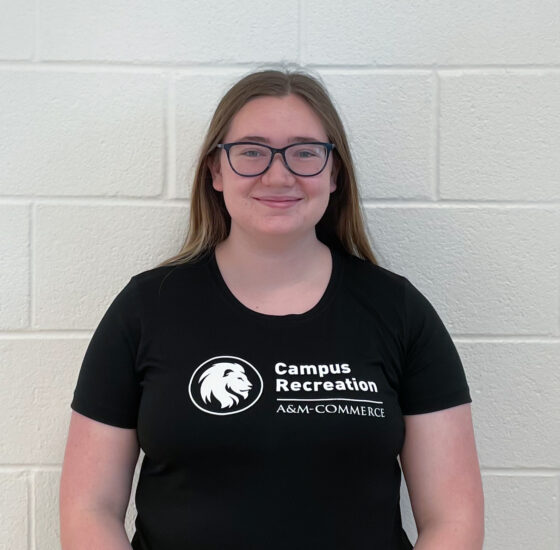 Rebekah Boatright
I want to help people realize their potential and ability to become a strong and independent person.
Back to menu
Fitness Services
Fitness Services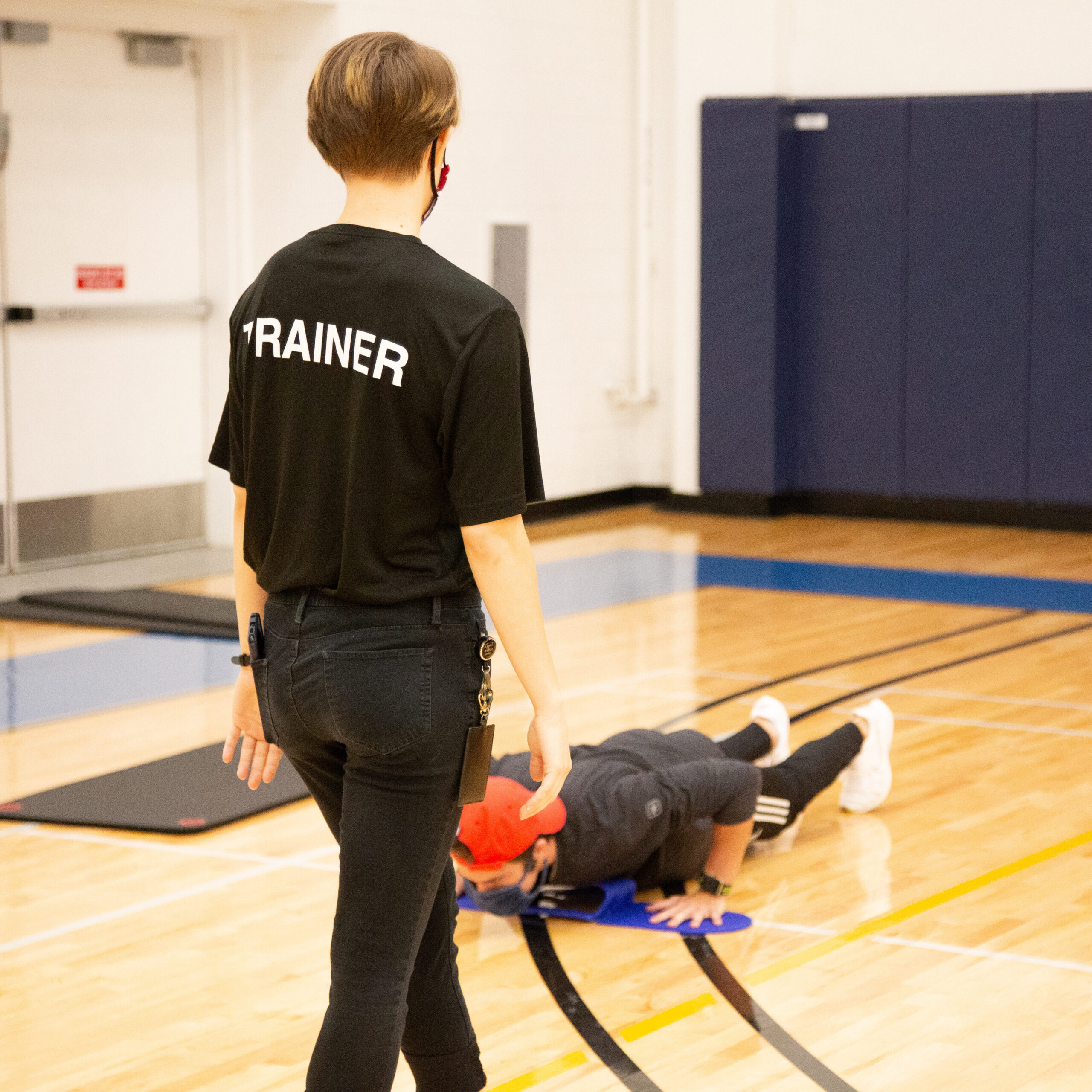 Fitness Assessment
A certified personal trainer will assess your fitness level in each of the five dimensions of physical fitness-cardiovascular endurance, muscular strength, muscular endurance, flexibility and body composition.
During this hour session, our trainers will go over a brief fitness assessment that includes a health screening, cardiovascular fitness test, and movement analysis. You will find out your BMI, body fat percentage, and more!
Price
Students: $5
MRC member: $23.50
MRC non-member: $25.50
Purchase at the front desk. Dan Semprini will contact you within three to four business days to schedule a time for the fitness assessment.
Fit2You
Fit2You delivers fitness and wellbeing to your organization. Our instructors come to you or you can reserve a room in the Morris Recreation Center to host a group fitness class, health-related lecture/workshop, or small group training.
We offer Zumba, Hip Hop, Yoga, Bootcamp, HITT, and much more!
Locations we offer classes: Res Hall, The MAC, Amphitheater, RSC, or the Great Law
A student organization's first Fit2You is free. Every additional session after is $25.
Please reserve two weeks in advance.
For more information or to schedule a class, contact Dan Semprini
When contacting Dan, include your organization/group/department name, the number of participants, the class format you are interested in, the dates/times, and potential locations you would like to hold the class.
If it's your second Fit2You class, you can purchase this at the MRC front desk or on https://recportal.tamuc.edu/ by typing in Fit2You in the search bar. Payment is required before confirming a class.
Price – $25.00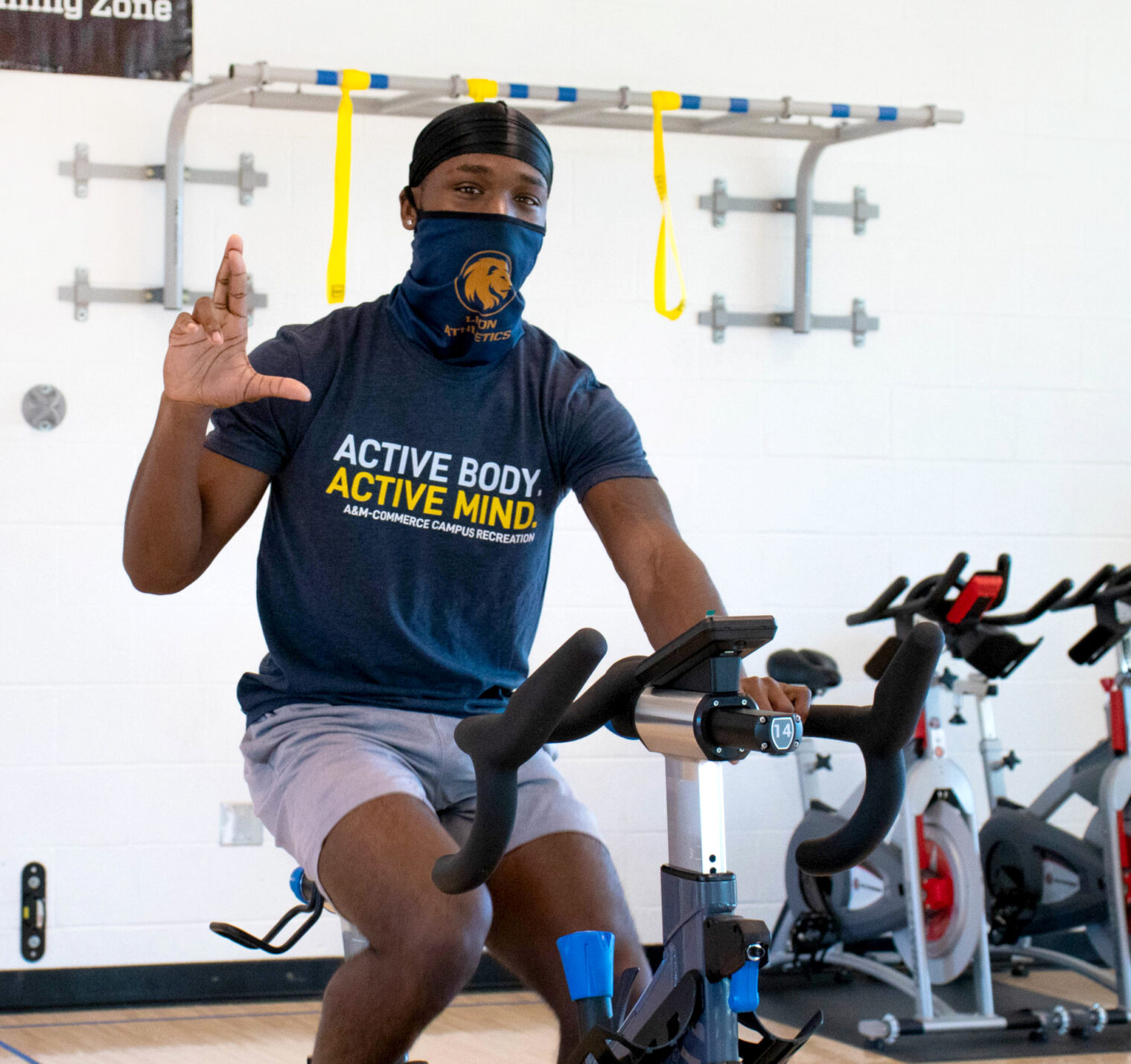 Back to menu
Fitness: Meet the Trainers
Meet the Fitness and Wellbeing team
Back to menu
CampusRecreation: Start your Journey
START YOUR ACTIVE JOURNEY!
Back to menu
Campus Recreation Contact Us
Contact Us
2600 W. Neal St.
Commerce, TX 75428
Back to menu