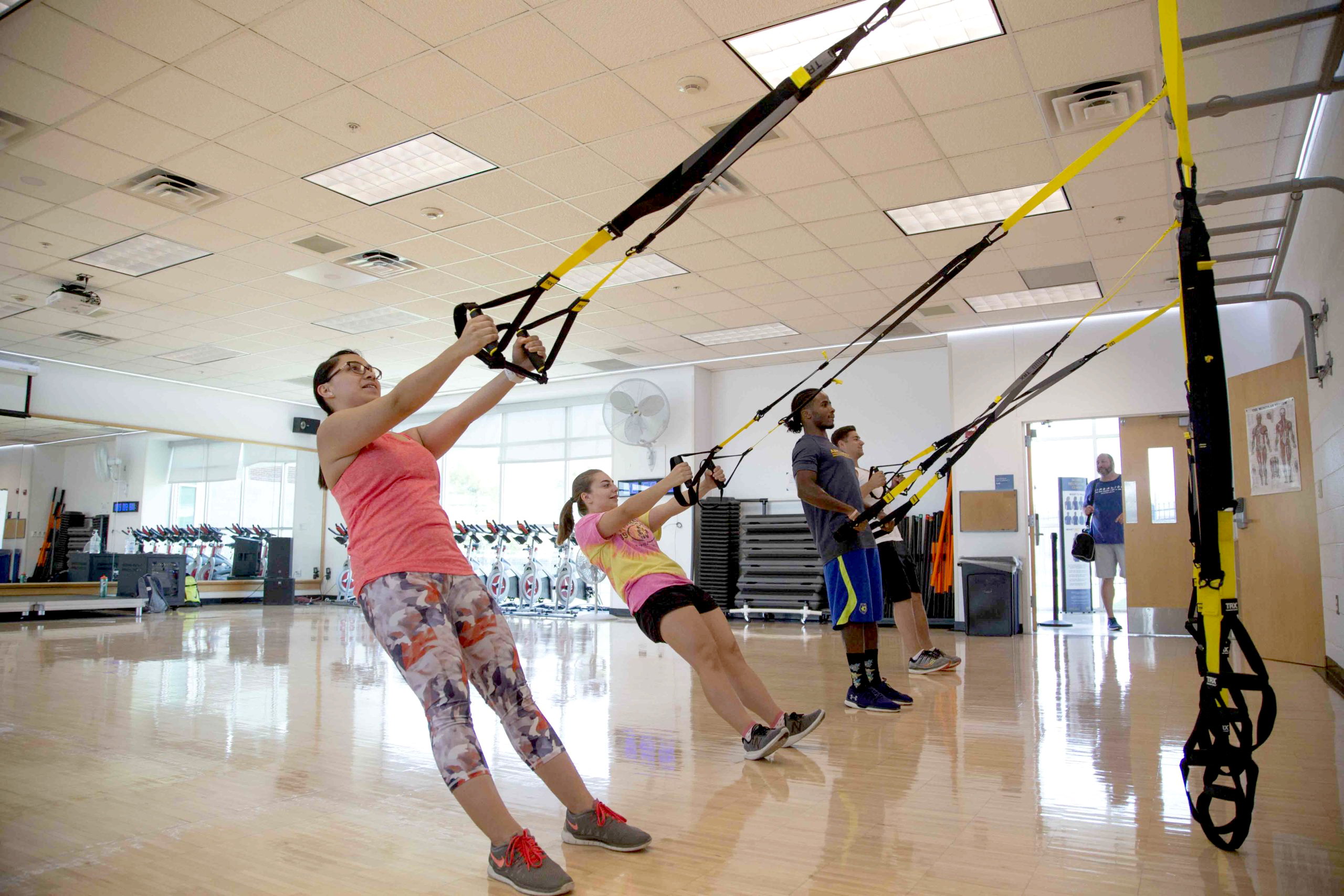 Fitness
Achieve Your Fitness Goals
Whether you like high-intensity group workouts or are looking for a personalized plan, we have a fitness program for you! Our group fitness classes will provide you with a fun and exciting atmosphere as you sweat with your friends. On the other hand, our personal trainers are here to develop a plan for you to attain your goals.
Participation Benefits
Improve cardiovascular and muscular fitness
Enhance your quality of life and activities of daily living
Improve bone health and decrease risk of injury and disease
Minimize risk of depression and improved sleep
Improve thinking, learning, and judgment skills
Enhance brain activity, emotional wellbeing, and mood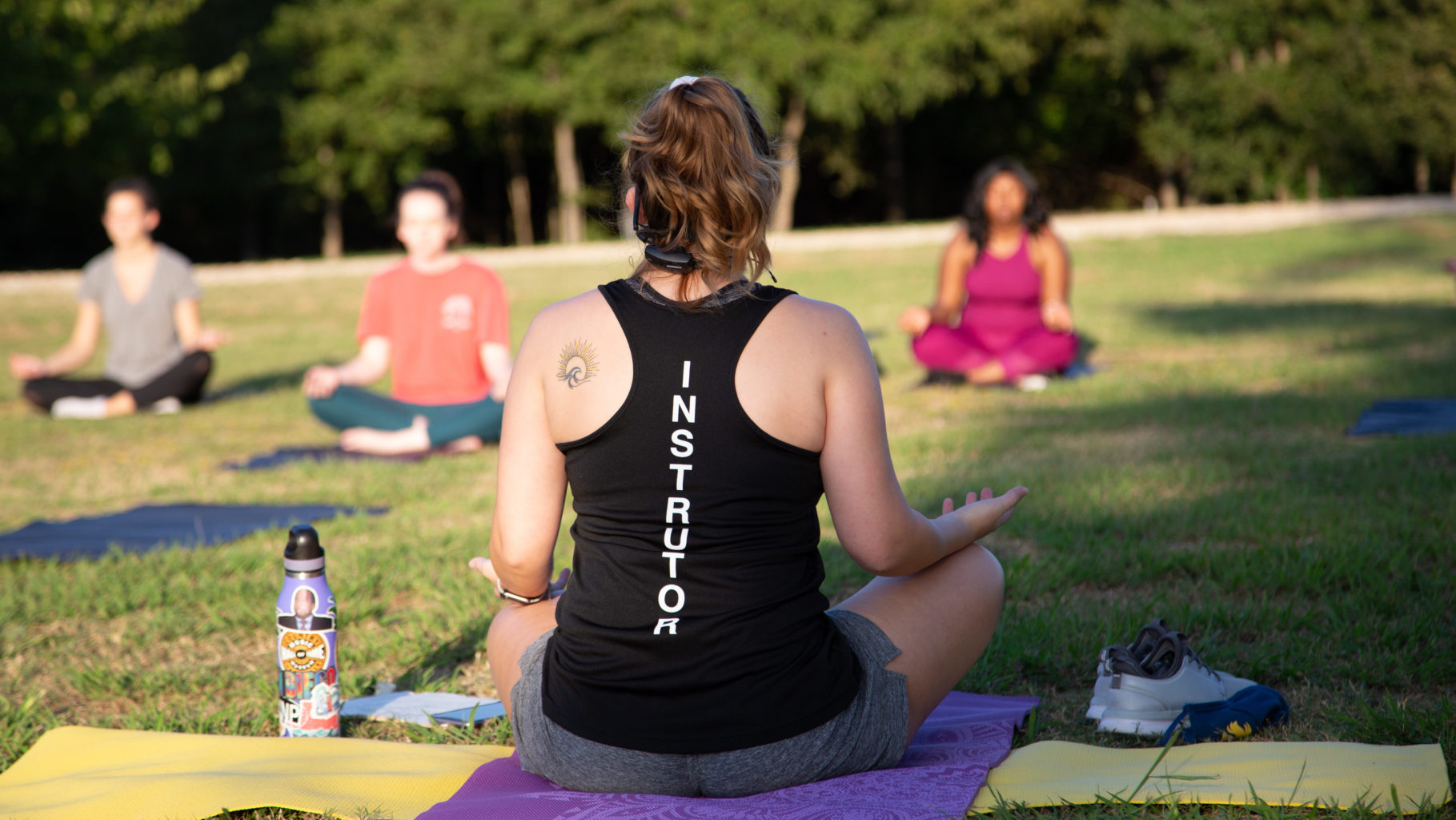 Wellbeats
FITNESS ON DEMAND
Powered by Wellbeats, Fitness on Demand delivers over 500 virtual fitness classes ranging from cycling to yoga, as well as challenges and fitness assessments. There is a class for any skill level.
You can utilize the Fitness on Demand System anytime there are not group fitness classes or reservations in the Activity Room.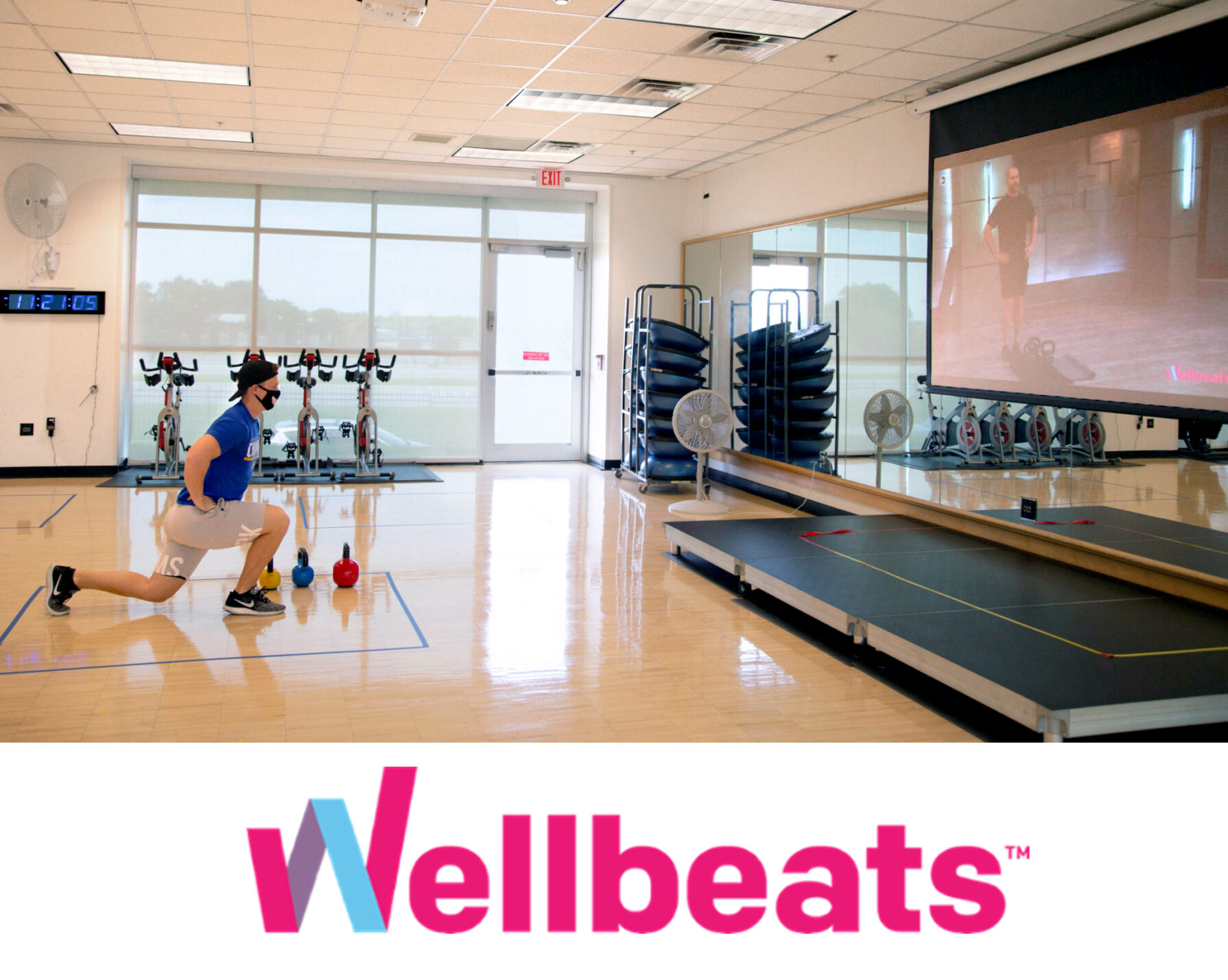 How to use the Fitness on Demand system
The touchscreen monitor is located at the front right corner of the MRC Activity Room.
Start by pressing the "On" button on the panel underneath the Wellbeats monitor. This will turn on the projector. Please refrain from pressing either input button below this as this can turn off the video feed.
The projector screen will already be down and the feed from the monitor should appear on the screen. Browse through the hundreds of fitness class options, participate in a month-long challenge, or try out a Fit Test.
All of the electronics are pre-set so please refrain from pressing the volume up or down buttons below the monitor.
You can use the filter button on the Wellbeats main page to find a class that perfectly fits you.
We ask that when you are done with your workout, please press the "Off" button located under the monitor twice to shut down the projector.
If you are in need of assistance please ask a building supervisor.
Back to menu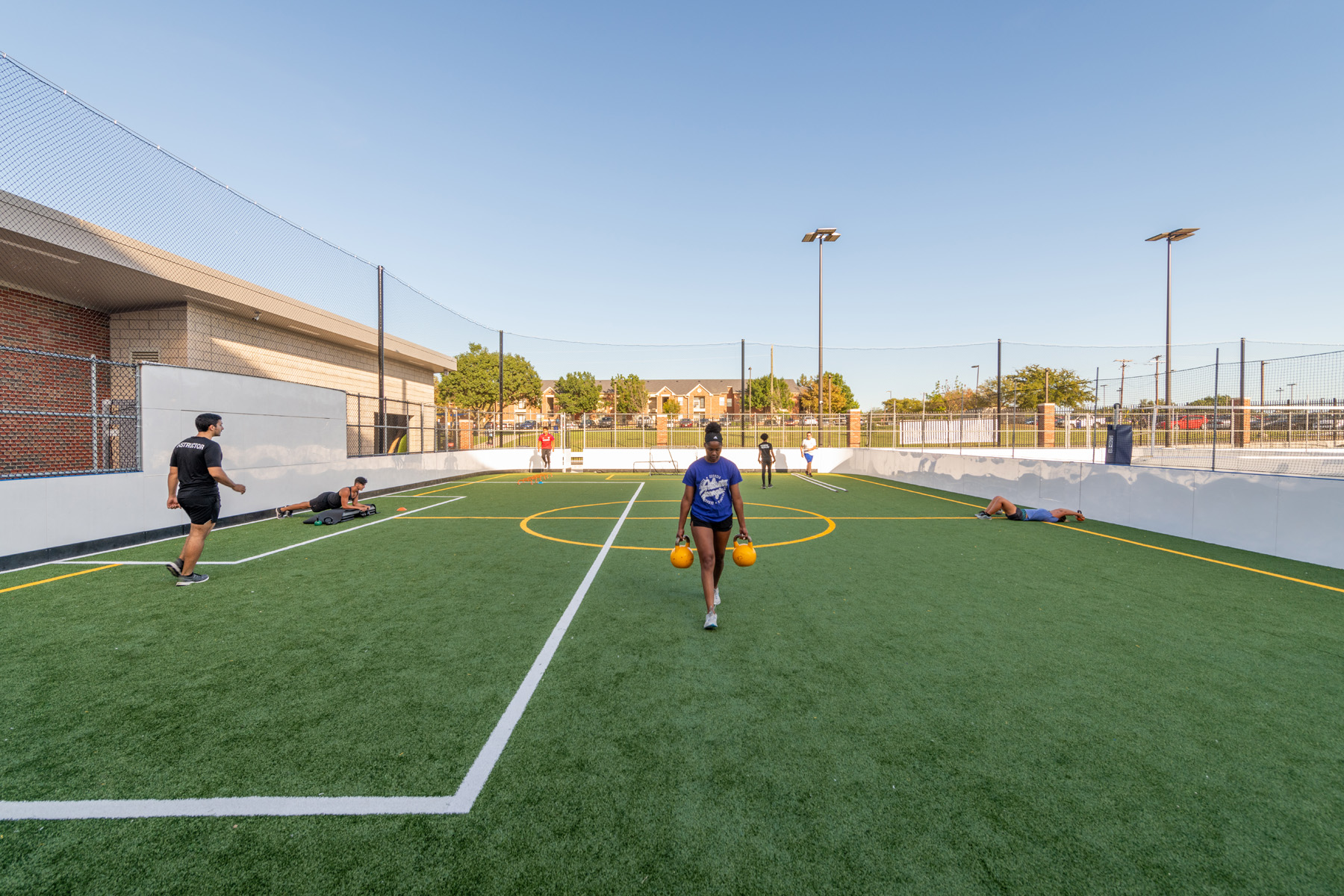 Copy of – Fitness: Personal Training
Personal Training
Our Personal Training Program is designed to help educate you to exercise safely and effectively as well as assist you with your personal fitness goals, whether you want to lose a few pounds or need help designing a workout right for you. Your personal trainer will provide one-on-one instruction that incorporates a fitness assessment, goal setting, health education, and exercise design.
Training by TAMUC students with certifications through nationally recognized organizations such as ASCM, NSCA, ACE, or NASM, with additional American Red Cross CPR/AED and First Aid certification.
Full Assessment: A trainer will complete a physical evaluation assessing your height/weight, resting heart rate, blood pressure, body composition, cardiovascular fitness, posture, and flexibility levels. Note: You must complete the online medical Par-Q form prior to evaluation.
Body Composition: A trainer will measure your body fat percentage and cardiovascular levels. This is an effective baseline measurement for tracking your training progress.
Exercise Design: Using the results from your fitness assessment, a trainer will design a personalized fitness program based on your goals, current fitness level, and exercise preferences.
One-on-One Training
| Packages | TAMUC Student | Campus Rec Member |
| --- | --- | --- |
| Fitness Assessment | $5 | $10 |
| 2 sessions | $10 | $47 |
| 4 sessions | $20 | $92 |
| 8 sessions | $40 | $180 |
| 14 sessions | $70 | $308 |
Buddy Training
All prices are per person.
| Packages | TAMUC Student | Campus Rec Member |
| --- | --- | --- |
| 2 sessions | $8 | $39 |
| 4 sessions | $16 | $76 |
| 8 sessions | $32 | $148 |
| 14 sessions | $56 | $252 |
If you have questions about your classification or wish to purchase a membership, please contact the MRC front desk at 903.468.3181.
Sessions are approximately one hour in length but may vary according to the client's needs.
Purchase your session package at the front desk or via the recportal.
Complete the Client Agreement and Consultation Packet forms. These are needed before we set you up with a personal trainer.
A personal trainer will contact you within 7 working days to set up your first session.
Trainers and clients schedule their own sessions independent of fitness staff.
Your first session will include an initial consultation (health history and goals) and a fitness assessment (body fat and body mass index measurements, muscular strength and endurance testing, cardiovascular fitness testing, and a flexibility assessment).
Training packages must be purchased in advance of training sessions and fitness assessments.
Individual training sessions will be conducted as one-on-one training sessions only.
Personal Training may only be conducted by current, on-duty Campus Recreation staff.
To enter the facility, clients must have a valid Lion Card or Campus Rec Membership.
All personal training sessions are held in the Morris Recreation Center.
Late Policy – Clients must be dressed appropriately and ready to participate at the time of the scheduled session. The trainer is only required to wait for the client for 10 minutes. If a session begins late due to the client, the trainer has the right to deduct those minutes from the session. The trainer is also responsible for arriving and being prepared to begin on time. Sessions will start and end on time.
Cancellation Policy – If a client must miss a scheduled personal training appointment due to illness, emergency, travel or etc., they should notify the personal trainer or fitness staff at the earliest possible date and make arrangements with the trainer to reschedule the appointment. If a client does not notify someone within 24 hours, they will be charged for that session. The trainer is also responsible for giving a client 24-hour notice if they need to cancel an appointment.
Clients may elect to transfer to a different trainer at any time for any reason by contacting the fitness staff.
Sessions are non-refundable and non-transferable.
Sessions expire four months after purchase unless extenuating severe circumstances prevent the client from returning.
It is also important to note what the individualized fitness instruction will NOT include

Diagnosis, treatment, and/or rehabilitation of any health conditions and/or illnesses. Trainers may refer clients to appropriate health professionals based on the identification of potential risk factors. Personal trainers may also receive exercise, health, or nutrition guidelines from appropriate healthcare providers in order to best meet the fitness needs of the client
Nutrition or supplement education beyond the USDA Food Guidance System
Counseling clients in areas of life beyond physical fitness.
Personal Trainers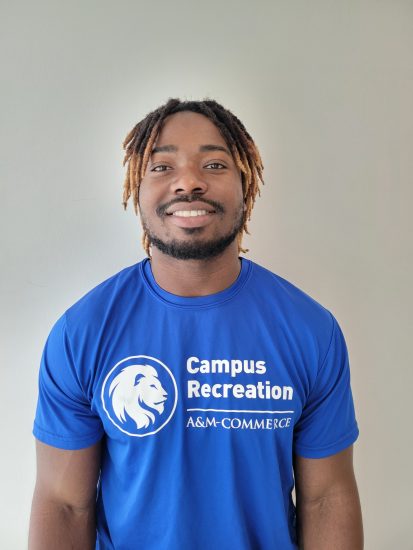 Darlington Frasch
Major: Sport and Recreation Management
Certification: ACE Personal Trainer
Philosophy: I plan to help my patrons this semester by being a better leader and instructor overall. I also want to learn new exercises and help different people.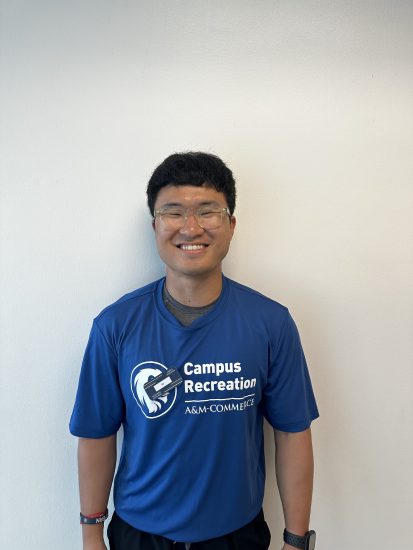 Gi Gwon
Major: Kinesiology
Certification: ACE Personal Trainer
Philosophy: I want to Improve my client's health and increase their quality of life!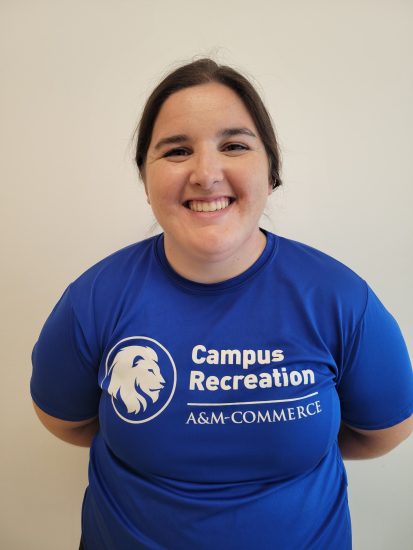 Makayla Teer
Major: Physics
Certification: ACE Group Fitness Instructor and ACE Personal Trainer
Philosophy: I want to show my clients that the gym can be a safe space. I do this by working with and teaching clients to help them reach their goals so they are able to become independent.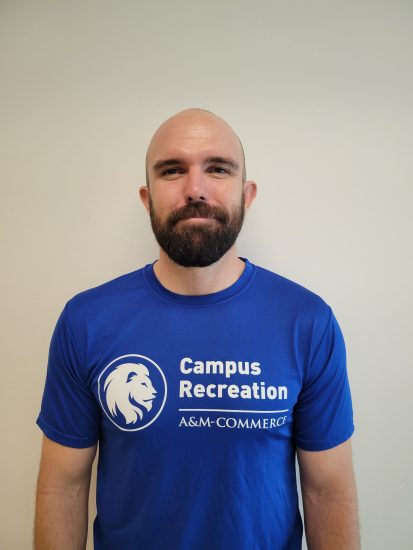 Kellen Dion
Certification: ACE Personal Trainer and Spin
Philosophy: My background in so many different avenues of sports, exercise, and wellness help me make connections to any of my client's future goals. My goal is to teach and give my clients the tools to one day create workout programs and motivate themselves.
Back to menu
Fitness Services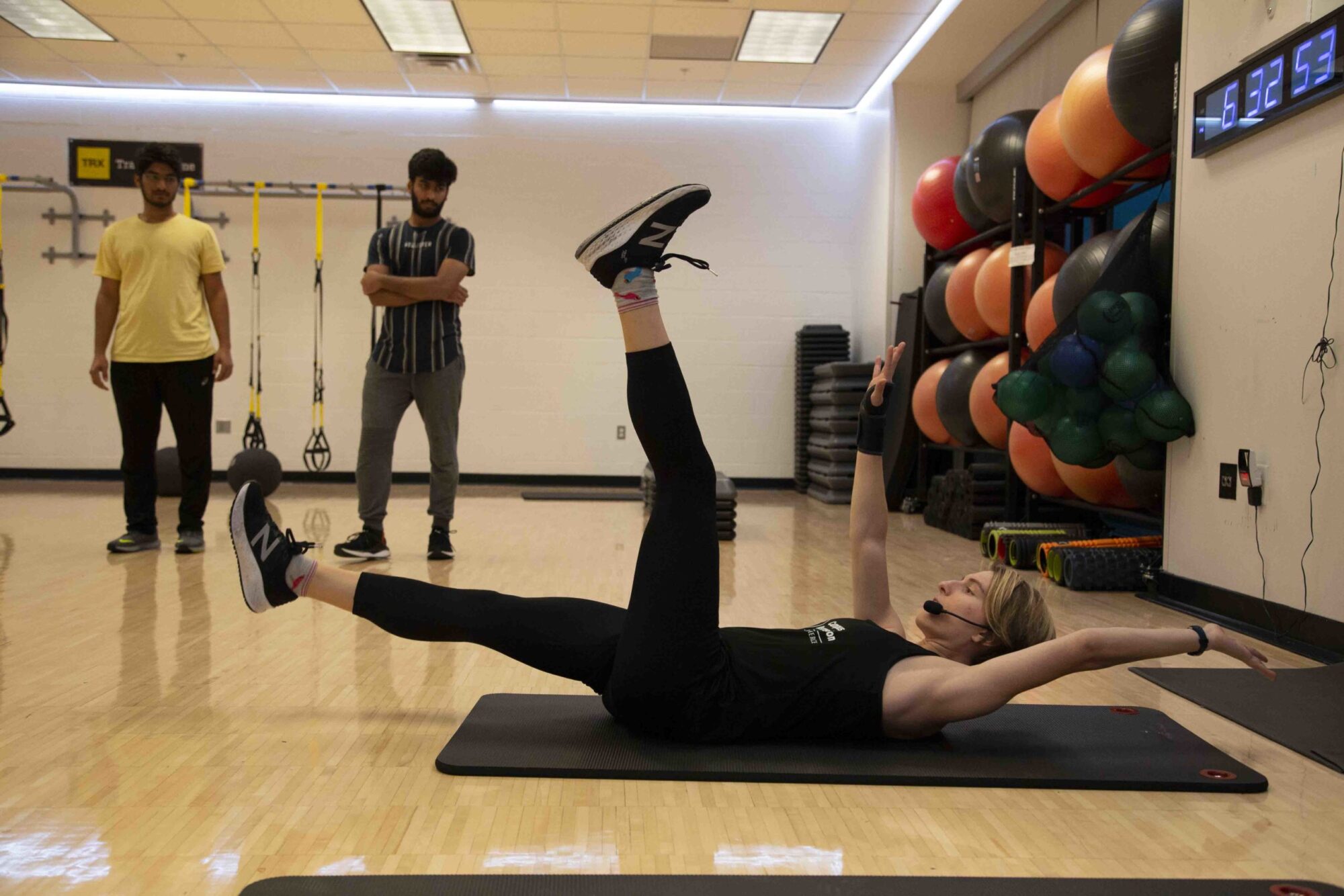 Fitness Assessment
A certified personal trainer will assess your fitness level in each of the five dimensions of physical fitness-cardiovascular endurance, muscular strength, muscular endurance, flexibility, and body composition.
During this hour's session, our trainers will go over a brief fitness assessment that includes a health screening, cardiovascular fitness test, and movement analysis. You will find out your BMI, body fat percentage, and more!
Price
Students: $5
MRC member: $23.50
MRC non-member: $25.50
Purchase at the front desk. Jonathan Johnston will contact you within three to four business days to schedule a time for the fitness assessment.
Fit2You
Fit2You delivers fitness and wellbeing to your organization. Our instructors come to you or you can reserve a room in the Morris Recreation Center to host a group fitness class, health-related lecture/workshop, or small group training.
Price: $25
We offer Yoga, Bootcamp, and much more!
Locations we offer classes: Res Hall, The MAC, Amphitheater, RSC, or the Great Lawn
Requests must be two weeks in advance of the requested date.
For more information or to schedule a class, contact Jonathan Johnston. Include your organization/group/department name, the number of participants, the class format you are interested in, the dates/times, and potential locations.
You can purchase this at the MRC front desk or on https://recportal.tamuc.edu/ by typing in Fit2You in the search bar. Payment is required before confirming a class.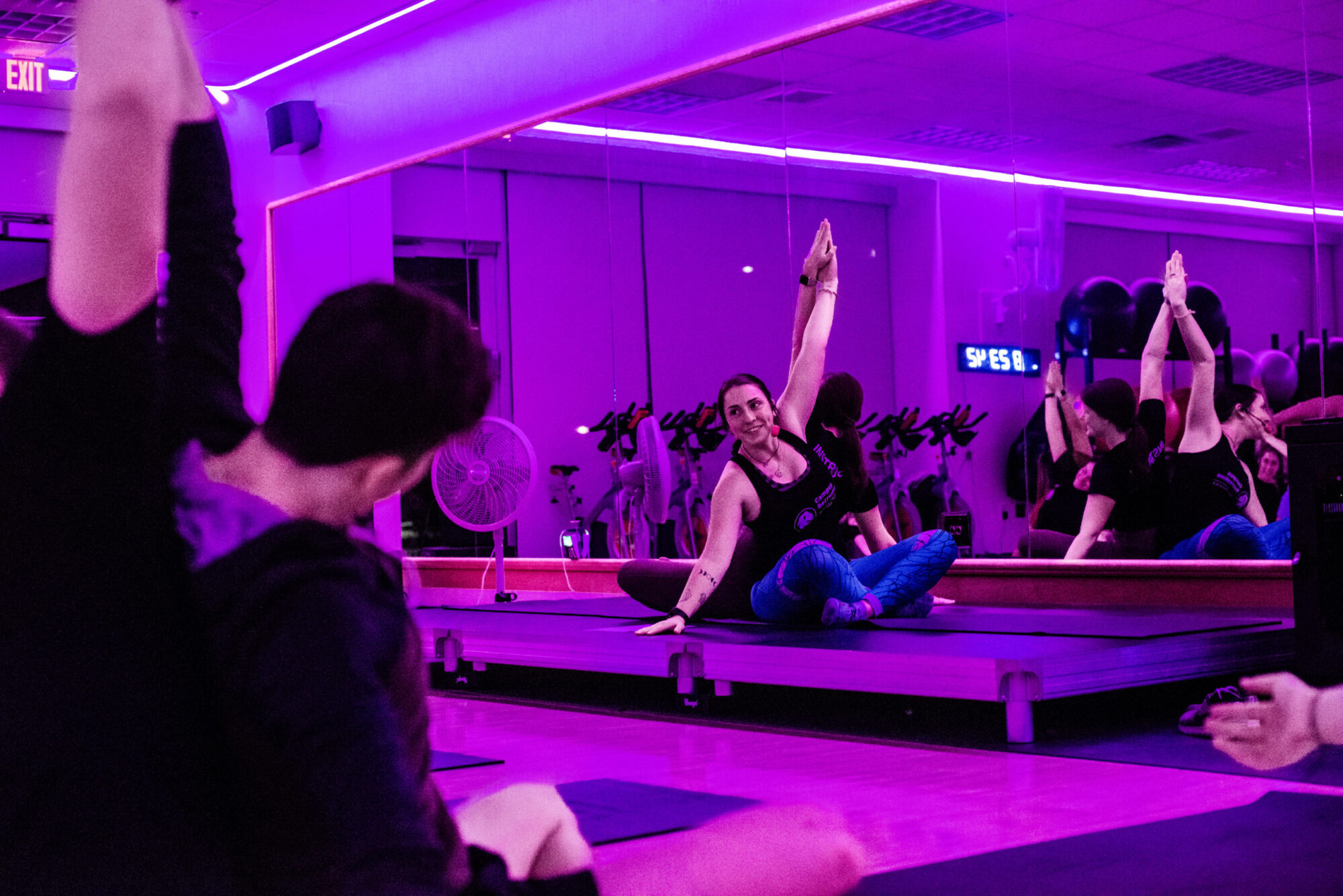 How Can I Help With Your Fitness Journey?
START YOUR ACTIVE JOURNEY!
Contact Us
2600 W. Neal St.
Commerce, TX 75428