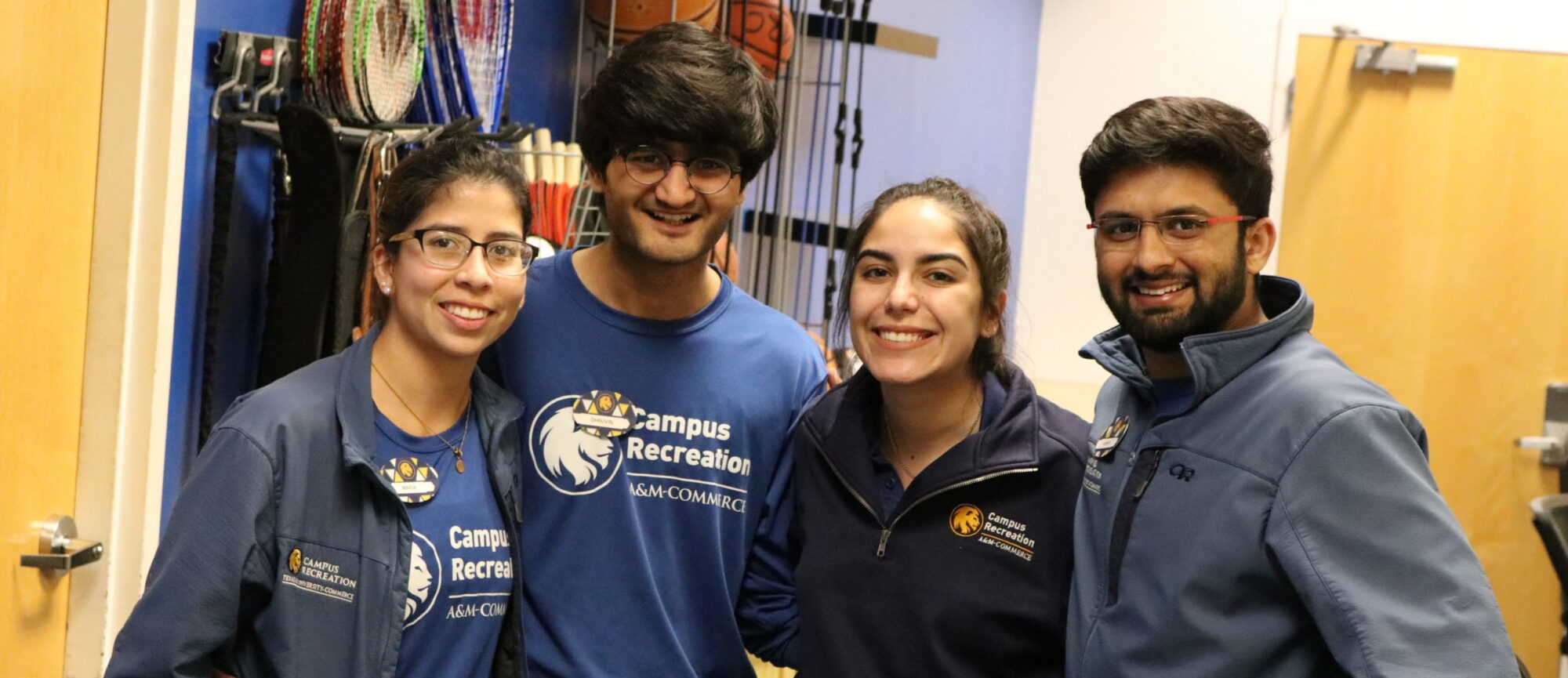 Rec Center: Student Employment: Benefits
BENEFITS OF WORKING WITH CAMPUS REC
Flexible hours around your academics, athletics or campus involvement.
Get paid to connect, educate and inspire others to lifelong activity and wellbeing.
Represent Campus Rec with an awesome dri-tech work shirt.
Promotion, development and/or cross-training opportunities.
Paid training and ongoing evaluation.
Employee awards and on-going employee recognition.
Staff will develop:

Career-ready job skills that employers are seeking such as teamwork, communication (oral/written), professionalism/work ethic and critical thinking/problem solving.
Awareness of your personal strengths and opportunities for growth within a work setting.
Greater confidence in job-related skills.
An ability to assume more complex responsibilities in the future.
An increased ability to communicate with others.
An increased ability to understand group dynamics and work in teams to complete tasks.
An increased understanding of cultural differences and the ability to work with diverse communities.
Back to menu