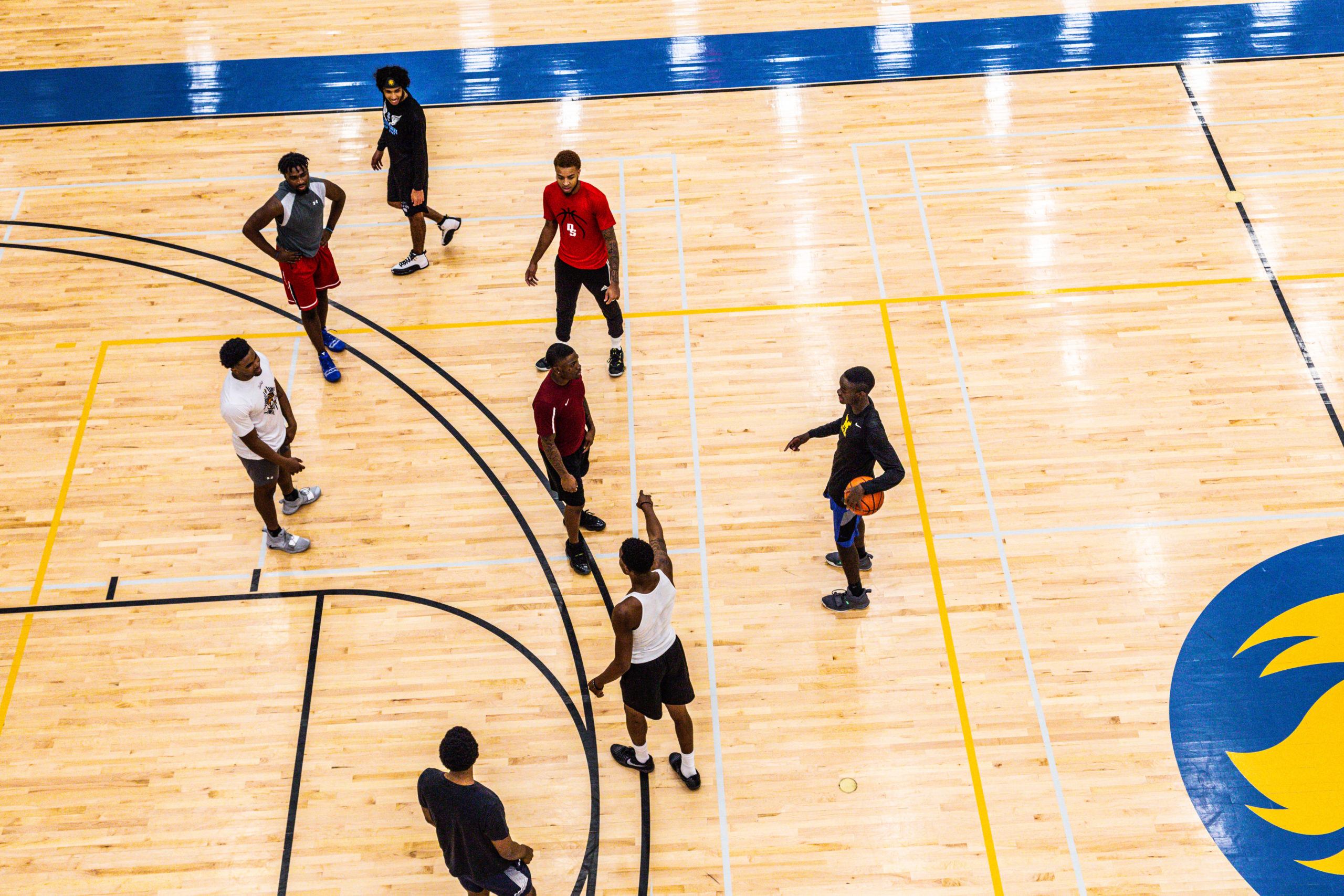 Open Recreation
Your Time, Your Campus Recreation
Enjoy sports, fitness and other activities on your own time! Open recreation empowers you through the unstructured, voluntary use of the recreation facilities that create a variety of recreation and wellbeing opportunities.

Participation Benefits
Relieves stress
Promotes good sporting behavior
Improves physical health
Increases energy levels
Improves sleep quality
Helps with wellbeing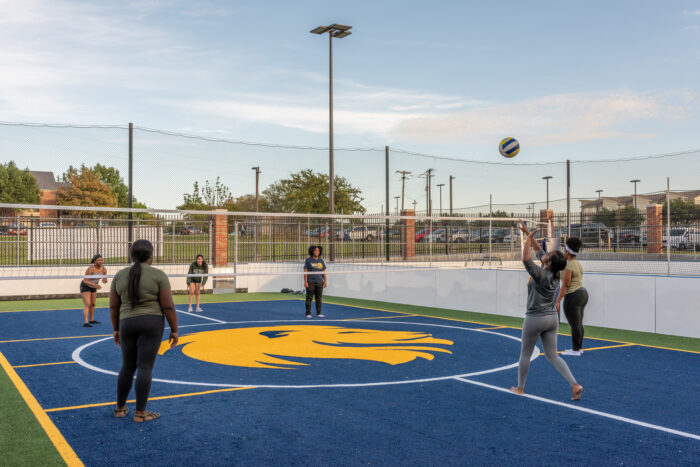 MAC
This multi-activity turf field can be set up to use the full length of the court or sectioned into three smaller courts by a divider system. It also has an open seating area with lounge chairs for watching activities or hosting gatherings. The MAC is the perfect spot to play volleyball, soccer, table tennis, and cornhole.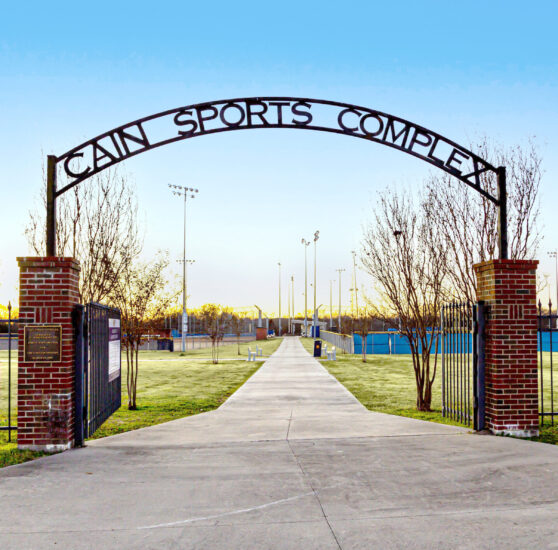 Cain Sports Complex
The Cain Sports Complex is a multipurpose outdoor facility that features two softball fields; four lighted tennis courts with a support facility with office, meeting room, and restrooms; four lighted sand volleyball courts with a support facility with small office and restrooms, and multipurpose green spaces. Host a tournament, cookout, or gathering today!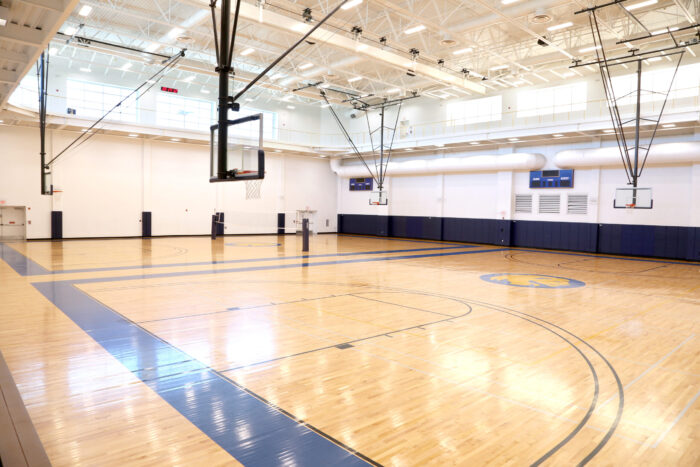 Two-Court Gym
The two-court gym can be set up to play various sports such as basketball, badminton, and pickleball as well as host large-scale events with tables, chairs, and floor covering. Court 1 is currently used as an extra workout space with large fitness equipment.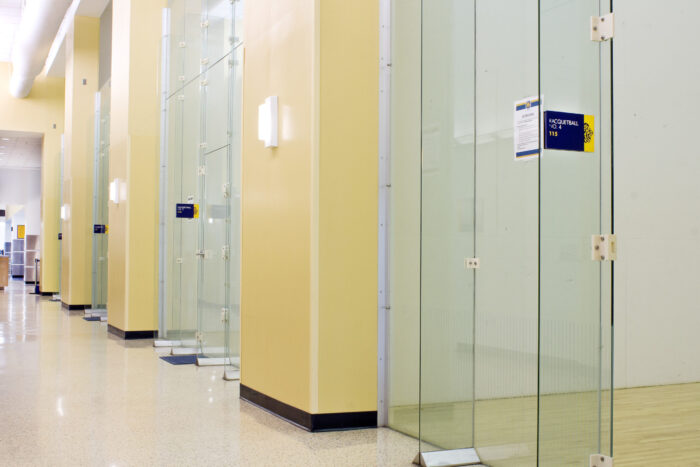 Racquetball Courts
The MRC has four racquetball courts. They can be used for racquetball as well as other activities such as Wallyball, dance, table tennis, badminton, and more utilized the courts. The courts can be reserved on a daily basis by contacting the MRC front desk.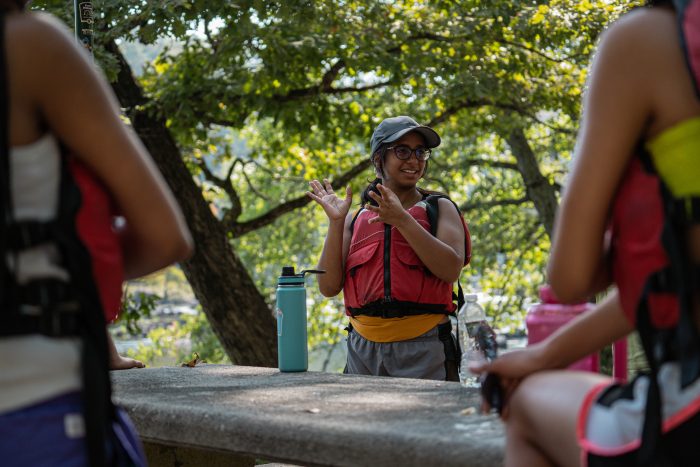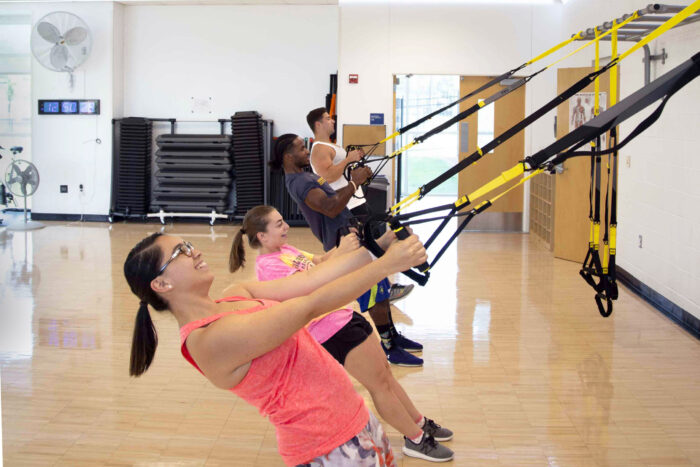 Activity Room
The Activity Room is a large fitness space equipped with TRX, stationary bikes, yoga mats, fitness equipment, and Wellbeats, a premier on-demand fitness provider. When there are no fitness classes scheduled, the activity room is opened to all Campus Recreation members. This space can be reserved by student organizations or other campus departments.
FITNESS ON DEMAND
Powered by Wellbeats, Fitness on Demand delivers over 500 virtual fitness classes ranging from cycling to yoga, as well as challenges and fitness assessments. There is a class for any skill level.
You can utilize the Fitness on Demand System anytime there are not group fitness classes or reservations in the Activity Room.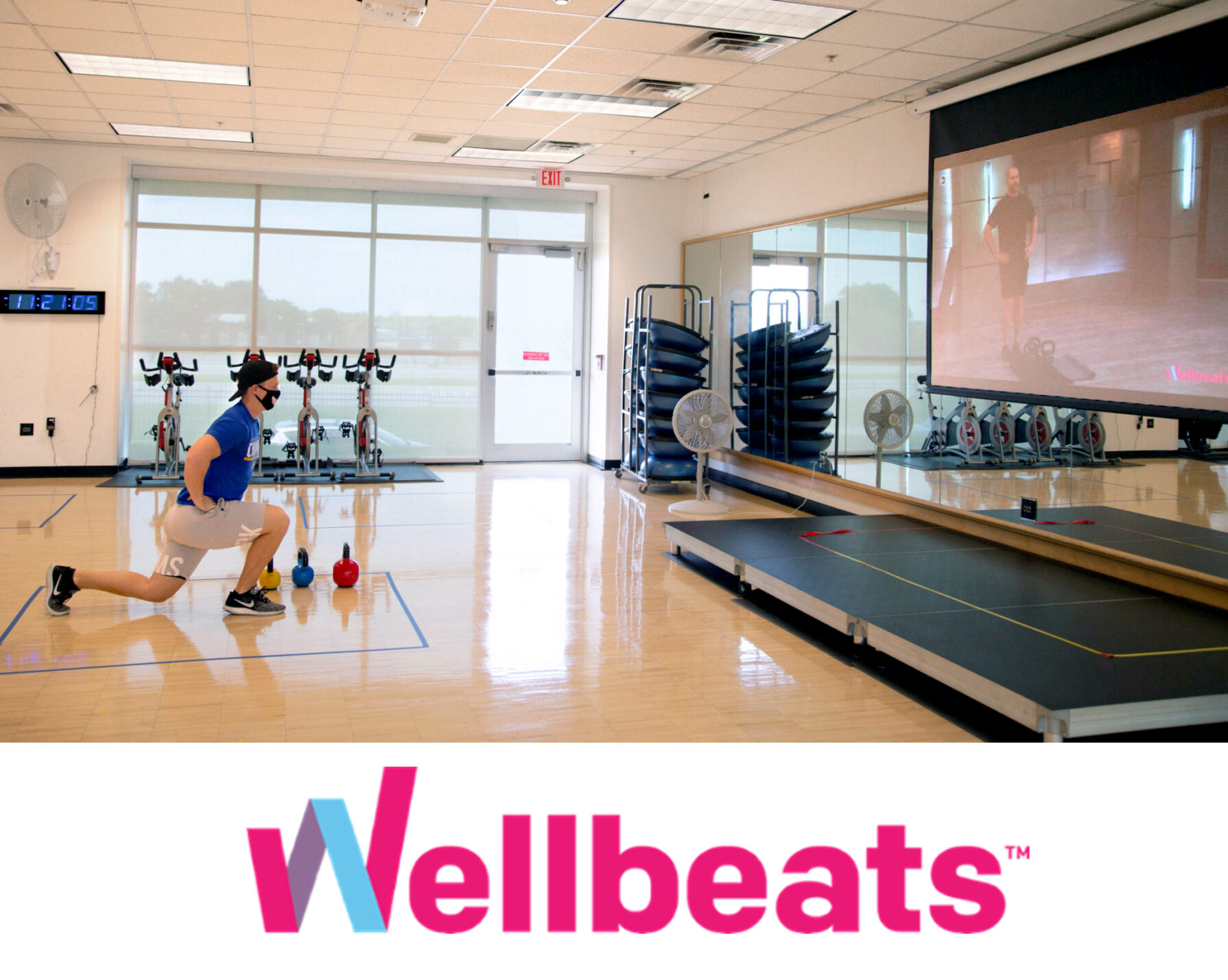 How to use the Fitness on Demand system
The touchscreen monitor is located at the front right corner of the MRC Activity Room.
Start by pressing the "On" button on the panel underneath the Wellbeats monitor. This will turn on the projector. Please refrain from pressing either input button below this as this can turn off the video feed.
The projector screen will already be down and the feed from the monitor should appear on the screen. Browse through the hundreds of fitness class options, participate in a month-long challenge, or try out a Fit Test.
All of the electronics are pre-set so please refrain from pressing the volume up or down buttons below the monitor.
You can use the filter button on the Wellbeats main page to find a class that perfectly fits you.
We ask that when you are done with your workout, please press the "Off" button located under the monitor twice to shut down the projector.
If you are in need of assistance please ask a building supervisor.
OPEN REC SCHEDULE
August 28 – December 7
MRC Court 2
Pickleball
| | |
| --- | --- |
| 6 p.m. – Close | Wednesday |
| Open – 5 p.m. | Sunday |
Basketball
| | |
| --- | --- |
| Open – 5 p.m. | Saturday |
| 6 p.m. – Close | Sunday |
The schedule is subject to change to accommodate Campus Rec Programs, academic classes or other activities. If you would like to have a certain sport set up, please talk to our front desk member service assistants.
Volleyball
| | |
| --- | --- |
| 6 p.m. – Close | Tuesday/Thursday |
| Open to 5 p.m. | Monday/Wednesday/Friday |
Badminton
| | |
| --- | --- |
| Open – 5 p.m. | Tuesday/Thursday |
| 6 p.m. – Close | Monday/Wednesday/Saturday |
Equipment Checkout
Recreational equipment is available for free checkout at the member services desk with a valid Lion Card. All equipment must be returned in the same condition and day on which it was checked out. A replacement cost may be charged for any lost, late or damaged equipment. All Outdoor Adventure-based equipment can be checked out at the Outdoor Adventure Center on Culver Street behind the Cain Sports Complex.
Equipment Available for Checkout
Gliders
Ab rollers
Jump ropes
Weight belts
Indoor basketballs
Outdoor basketballs (available at the pool)
Wallyballs
Soccer balls
Volleyballs
Futsal balls
Badminton equipment
Racquetball equipment
Tennis equipment
Pickleball equipment
Table tennis equipment
Noise-canceling headphones to reduce stress and sensory overload
Workout and shower towels
Resistance bands
Priority Usage
All spaces are available on a first-come, first-served basis unless reserved by Campus Recreation or another group. Reservations will be displayed in each area accordingly. Call ahead to verify open availability as operating hours and spaces are subject to change to accommodate academic classes, Campus Rec programs, maintenance projects, university holidays and/or special events.
Spaces can be reserved by departments and organizations.
CampusRecreation: Start your Journey
START YOUR ACTIVE JOURNEY!
Back to menu
Campus Recreation Contact Us
Contact Us
2600 W. Neal St.
Commerce, TX 75428
Back to menu