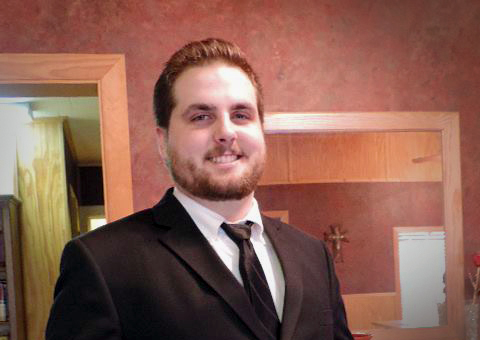 Having a foundation of historical knowledge is critical to being a good teacher, but the knowledge is useless if it cannot be effectively communicated. Students should take every opportunity to develop these skills.
Austin Baxley
High School Teacher
History
Employer
Como-Pickton CISD, Northeast Texas Community College
Year Graduated
2015, 2018
A Conversation with Austin
What is your current employment/career?
"I teach US History, US Government and Economics at Como-Pickton High School and teach Dual Credit US History 1301 and 1302 through Northeast Texas Community College. I work with around 100 students each day. I teach them how to think, read and write critically so that they can be successful on state assessments, prepared for college-level academics and more knowledgeable about their place in the world."
How did you end up in this position?
"I maintained strong connections with my local school district while attending Texas A&M University-Commerce. After graduating, a position opened at Como-Pickton, and I applied. I worked there full time for the first three years while earning my master's in history at A&M-Commerce. I applied with Northeast Texas Community College as I finished my degree and now teach students who are dual-enrolled at the high school and the college."
How did A&M-Commerce prepare you for your current position?
"The courses offered by the history department made me thoroughly familiar with the material I teach on a daily basis. The classes were rigorous at both undergraduate and graduate levels. I most appreciated the access to qualified and talented professors who were very generous with their time from my freshman survey courses to my final graduate courses. The professors modeled how to be a successful teacher and historian."
What advice do you have for students?
"Successful history teachers need to have good communication skills. I spend most of my day speaking, listening (often overlooked but the most important component of communication), writing and reading. Having a foundation of historical knowledge is critical to being a good teacher, but the knowledge is useless if it cannot be effectively communicated. Students should take every opportunity to develop these skills."
Educational Background
MA, History, Texas A&M University-Commerce, 2018
BA, History, Texas A&M University-Commerce, 2015