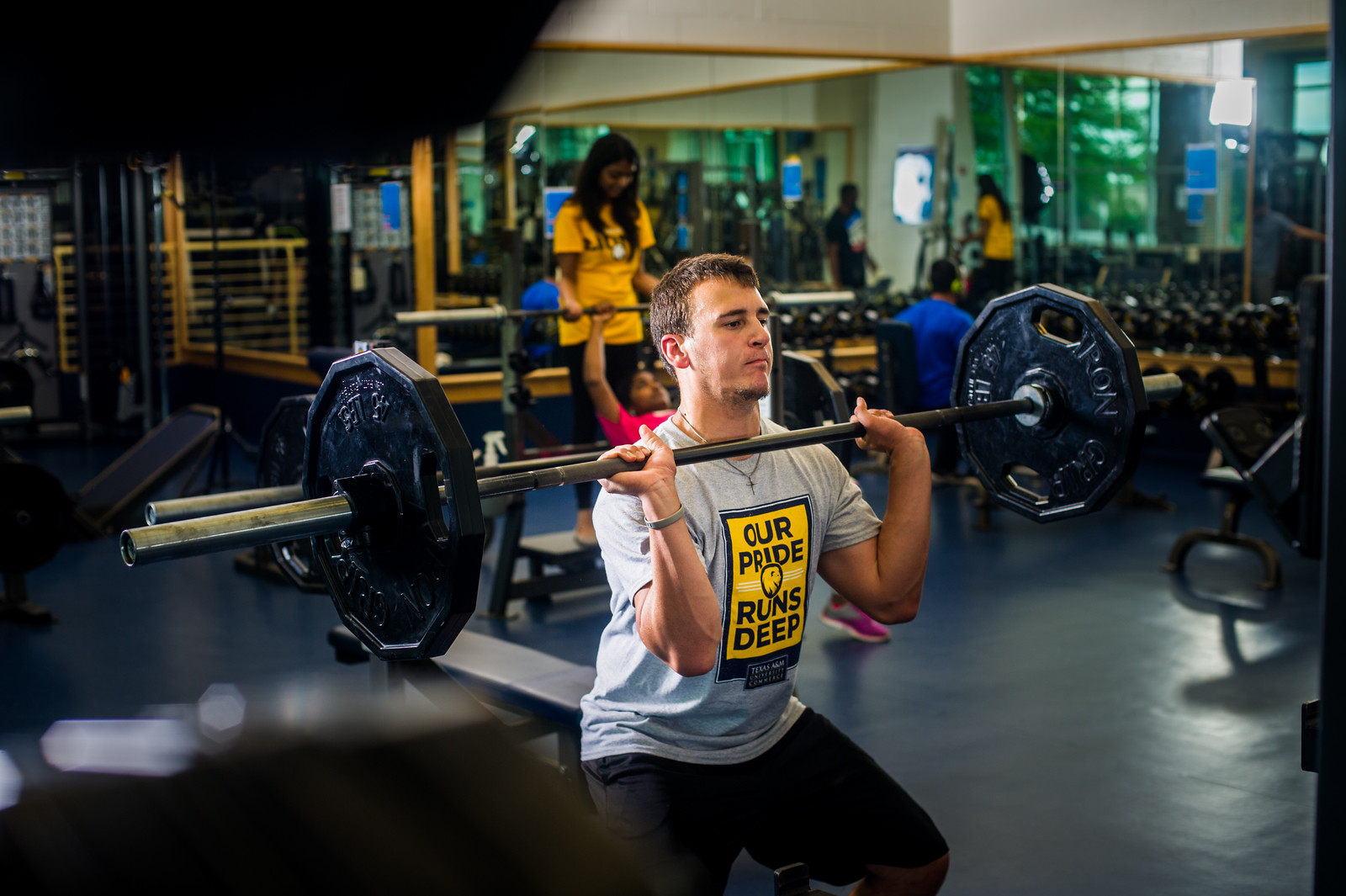 Fitness For Health
Take your passion for fitness and turn it into a career with our exercise science graduate certificate from A&M-Commerce.
If you are interested in helping others gain or regain fitness, strength and mobility due to injury, illness or aging; or you simply enjoy exercise and movement for fun, our graduate certificate in exercise science is the route for you. With topics including exercise physiology, personal and performance training, nutrition, and psychology, this 15-credit hour program is a great way to achieve a deeper understanding of the body's responses to exercise and training. This curriculum will be taught using both face-to-face and online instruction.
Where It Is Offered
Commerce, Online
Foreign Language
No foreign language credits required
Delivery
Face-To-Face, Fully Online
Total Credit Hours
15 hours
Thesis Requirements
No thesis required

Featured Courses
Sports Conditioning
HHPK 530
The study of the scientific basis of conditioning athletes. Focus will be on cardiovascular and resistance conditioning in the off-season, pre-season, and in-season. An introduction and utilization of appropriate equipment for cardiovascular conditioning and resistance training will be examined.
Advanced Exercise Physiology
HHPK 545
Application of basic physiological concepts to the programs of kinesiology, emphasis upon the physiological effects and adjustments occurring from participation in physical activity. Major factors in conditioning, fatigue, diet, and physical fitness are considered.
A study of the basic mechanical principles and physical laws which govern human movement. Intensive study will be devoted to analysis of fundamental motor skills and to the use of these skills in dance and sports activities.
Current Topics in Health & Human Performance
HHPK 516
A study of current problems and trends in health and physical education. Local, regional, state, national, and global issues will be included in this course.
Program Requirements
Once admitted, you must:
Contact Us
Department of Health & Human Performance
START YOUR JOURNEY! Two buttons
START YOUR JOURNEY!
Back to menu