Donation Leads to Creation of College of Science and Engineering Makerspace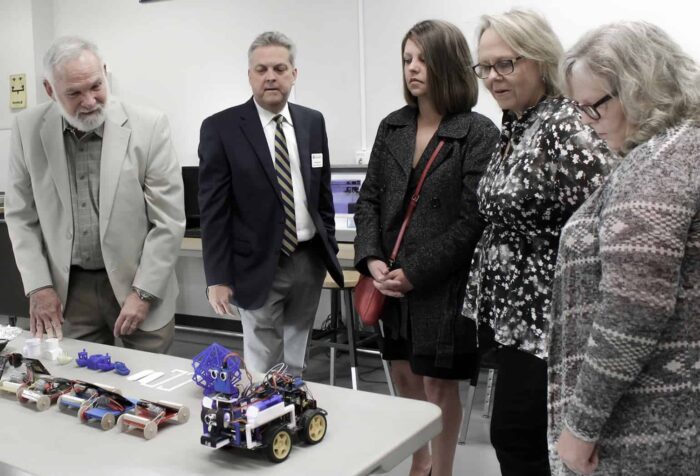 Jimmy Shirley, a 1967 graduate of East Texas State University, now A&M-Commerce, and his wife Sherroll donated $25,000 to assist in the creation of a Makerspace in the College of Science and Engineering at A&M-Commerce.  The Makerspace will enable engineering and technology students to explore and create beyond the classroom.
"The Makerspace creates a space for creativity and innovation," said Dr. Andrea Graham, department head for engineering and technology. "It's a place where students, faculty and staff of the university get to explore their ideas, learn to use tools and materials, and develop creative projects."
Shirley, who majored in math and physics while at ETSU, never imagined that he would be able to make this donation.  "When I was growing up in the cotton field, I never thought this was possible.  To be able to do something like this is a miracle."
"The generous donors who allowed this space to be created are tinkerers at heart. They clearly understand that in order to succeed, you have to be willing to try something and fail," Graham said.
In the longer term, with future expansion of the current space, the Makerspace will open to a broader audience, including the Commerce community, to create an environment of collaborative learning and sharing.
The Makerspace will also help the Department of Engineering and Technology achieve its primary mission of focusing on practical ingenuity. According to Graham, "The framework of the Department of Engineering & Technology, built upon instruction, research and infusion of real-world experiences, fosters the development of effective problem solvers."
"In this department, we want to educate the next generation of innovators," Graham concluded.