Helping Others
We are licensed mental healthcare professionals with extensive multicultural training. Our goal is to help you achieve academic and personal growth while promoting a healthy campus learning environment.
Emergency Resources
Are you experiencing a crisis? Concerned for the safety of another student?
The Counseling Center offers immediate assistance to students experiencing mental health crises. We're here to listen. Your health and safety are our number one priority. Call us at 903.886.5145.
Support. Connect. Empower.
Our staff represents a diverse range of identities, backgrounds and theoretical orientations with many intersecting identities. We utilize a holistic approach to student development and foster an atmosphere of mutual respect and understanding where everyone feels welcome.
Clinical
We provide individual, couples, and group counseling. We also provide crisis intervention and psychiatric medication management for ongoing counseling clients.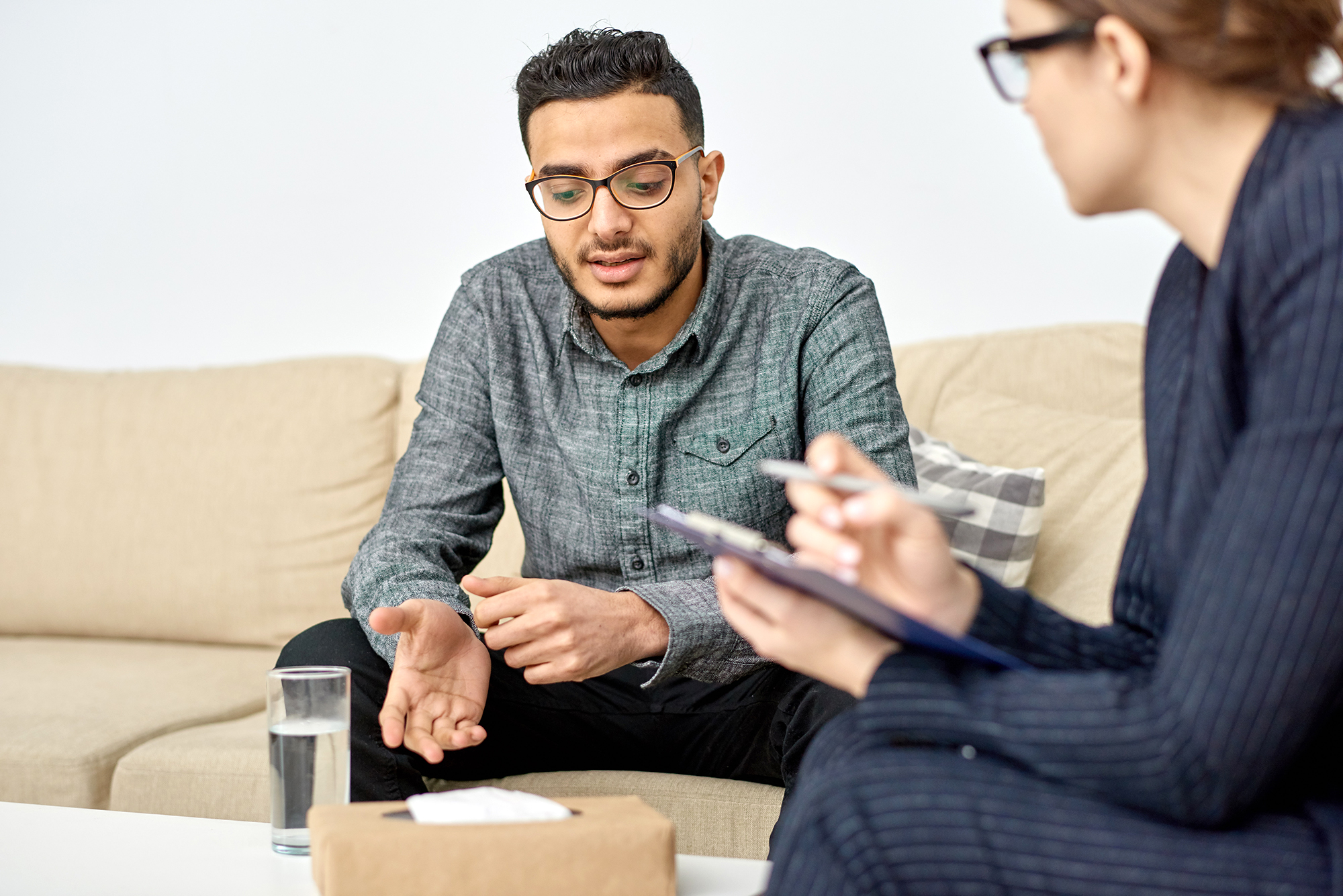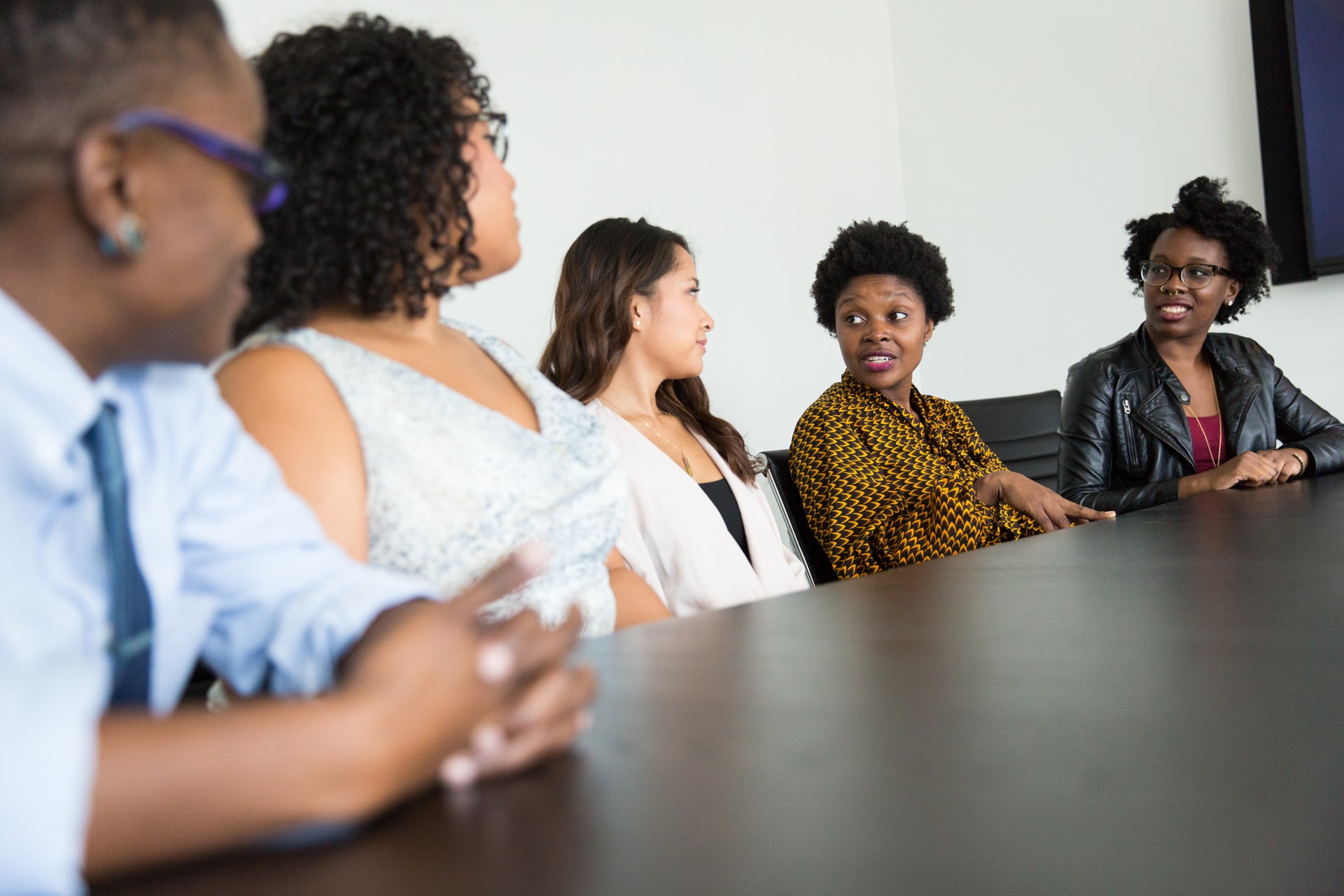 Consultation and Referral
We consult with students, parents, faculty and staff. We work to create and maintain meaningful connections with campus partners, and serve a major role in the Critical Incident Response Team (CIRT) for crisis response.
Outreach and Prevention
We offer psychoeducational programming on various mental health topics, skill-building workshops, suicide prevention gatekeeper training, anonymous mental health screenings, campus-wide mental health programs, and more. Request an outreach event.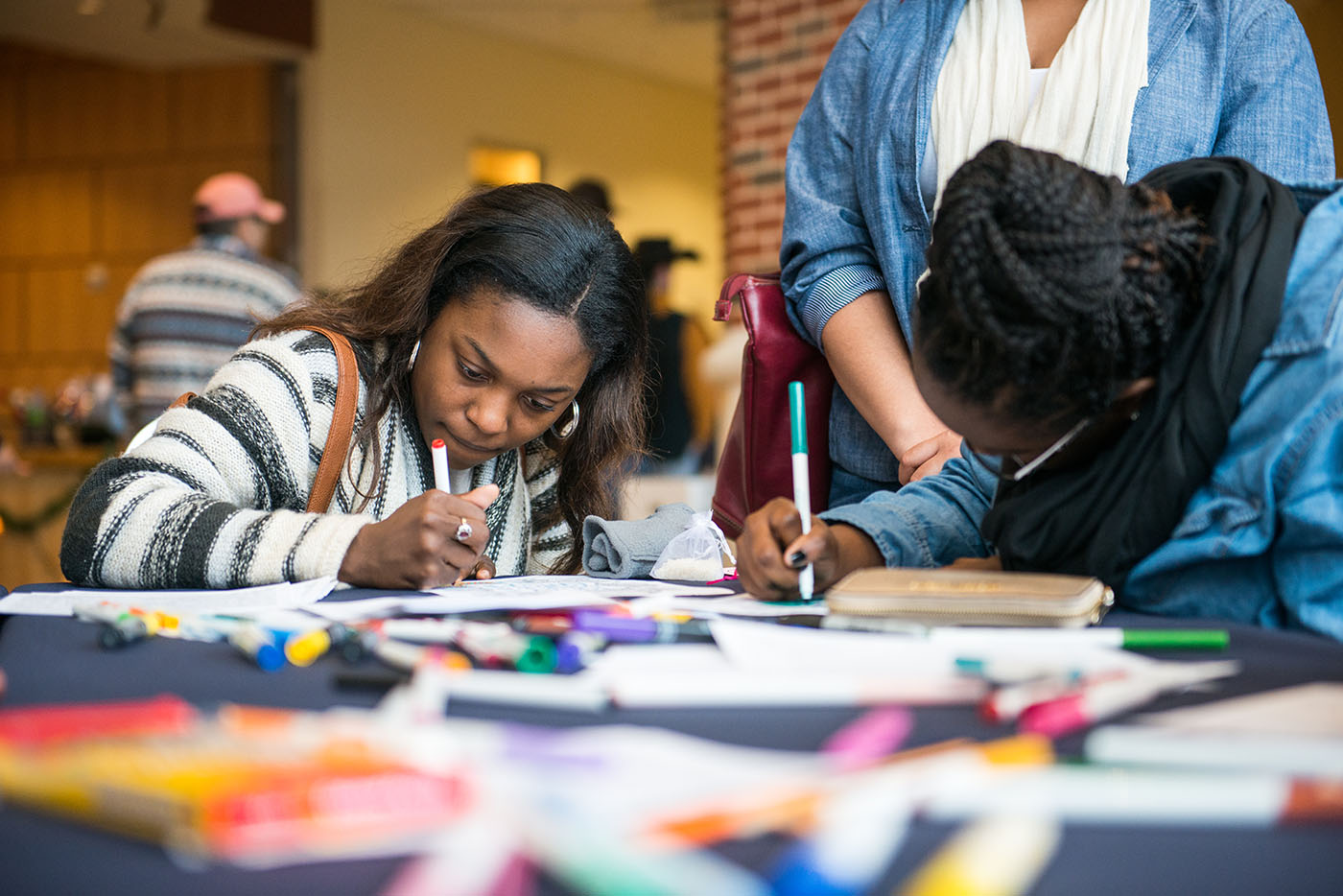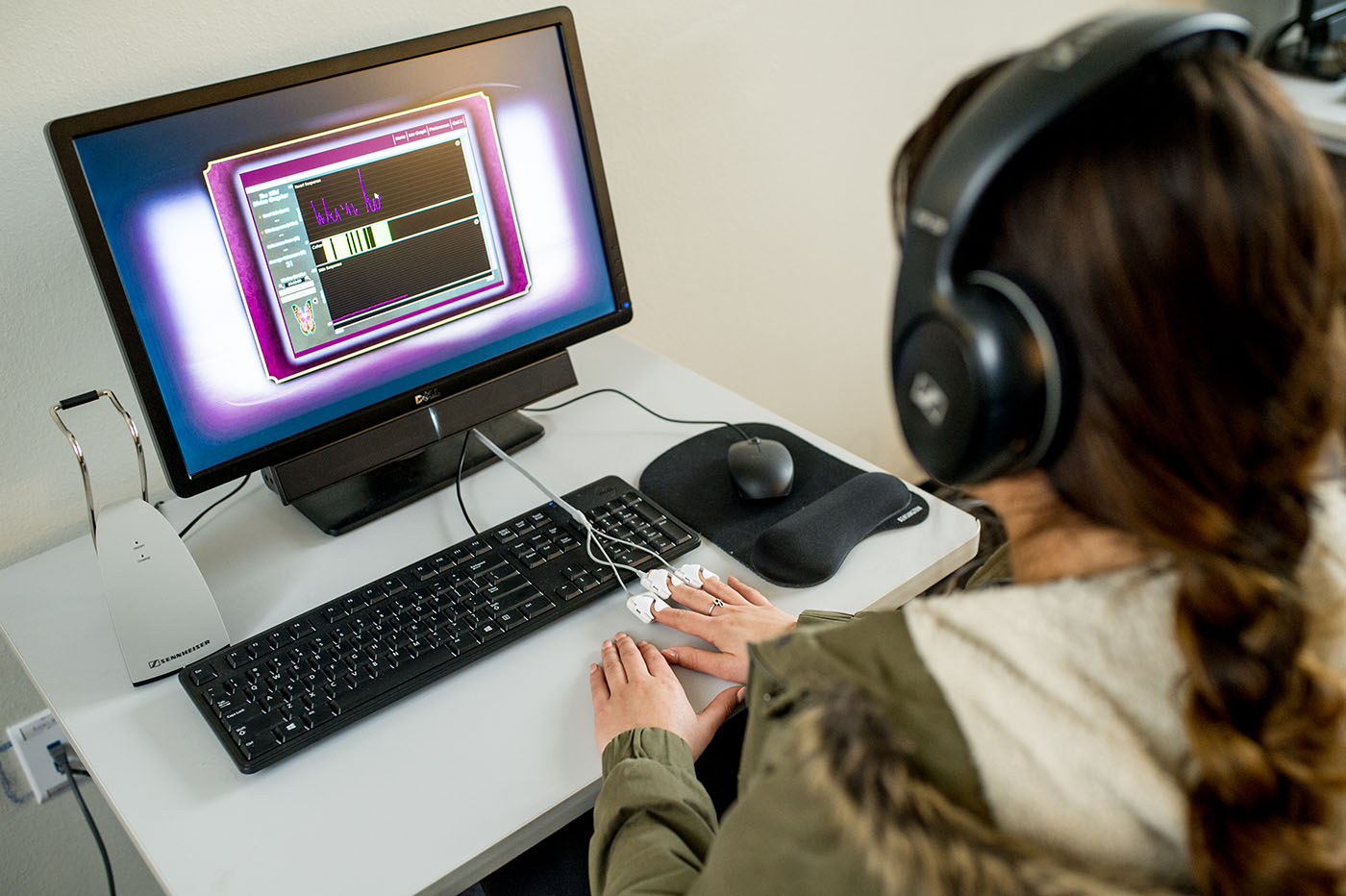 Training and Education
We serve as a training site for master's and doctoral level mental health professionals while also engaging in staff development and continuing education. Learn more about our graduate training program.
What is Counseling?
The American Counseling Association defines counseling as a professional relationship that empowers diverse individuals, families and groups to accomplish mental health, wellness, education and career goals.
Counseling Center :: Individual Counseling
Individual Counseling
Individual counseling is a personal opportunity to receive support and experience growth during challenging times. Individual counseling can help you deal with many personal topics including:
Depression and anxiety
Grief and loss
Life transitions
Sexual orientation and gender identity
Substance misuse
Suicidal thoughts
Stress management
Trauma and PTSD
Call 903.886.5145 to learn more or schedule an appointment.
Back to menu
Counseling Center :: Couple Counseling
Couples Counseling
Over time, every couple will experience fluctuations in their level of closeness and harmony. Couples counseling can help resolve conflicts and heal wounds ranging from basic concerns of stagnation to serious expressions of aggressive behavior. Overall, couples counseling can slow your downward spiral and establish realistic expectations and goals for a healthy relationship.
Call 903.886.5145 to learn more or schedule an appointment.
Back to menu
Counseling Center :: Group Counseling
Group Counseling
A significant benefit of group counseling is the understanding that you are not alone in the life challenges you're facing. Being involved in a group of peers who are experiencing similar situations increases your understanding of struggles surrounding the topic and illustrates the variety of possible solutions available. Groups typically have up to eight participants and one or two group leaders. Discussions revolve around common topics including:
Emotional regulation
Social Anxiety
Self-esteem
Grief and loss
Call 903.886.5145 to learn more or schedule an appointment.
Back to menu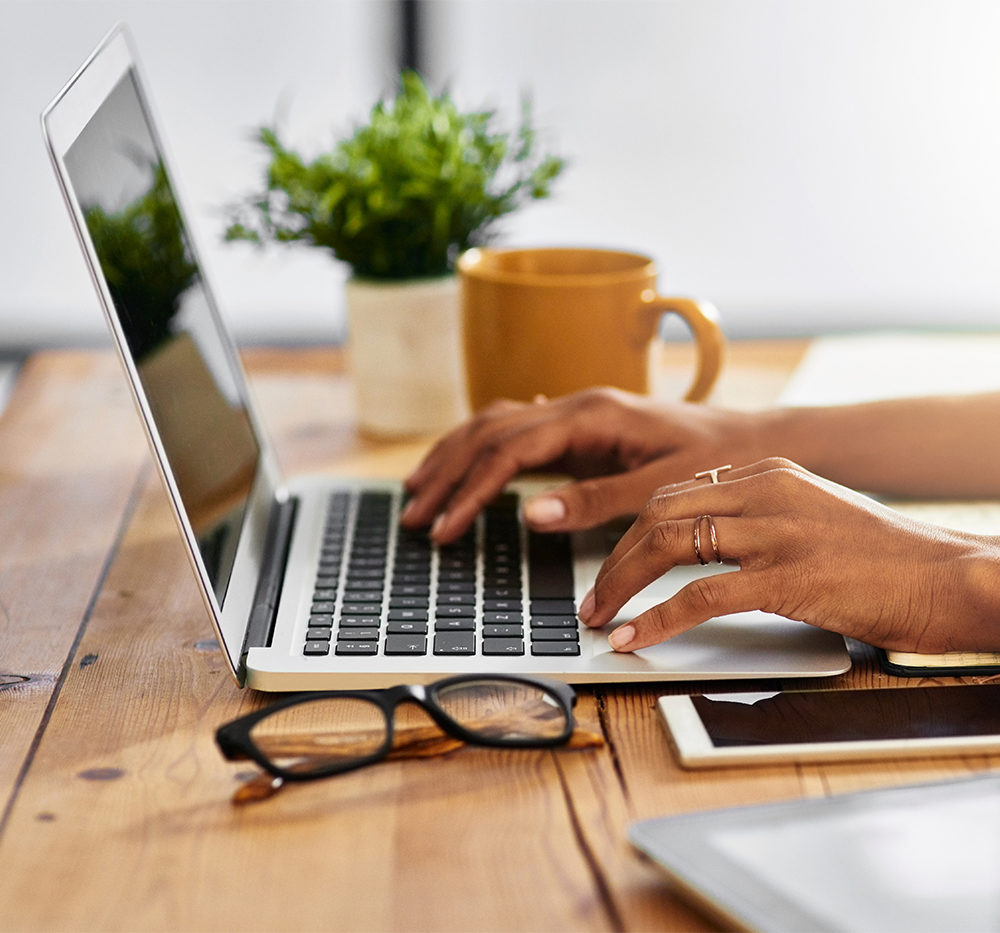 ONLINE COUNSELING
Receive Care Anywhere*
You can access our counseling services face-to-face or from anywhere. Online or over the phone, our counselors are here for you. Schedule one-on-one appointments, participate in workshops or join a group counseling session remotely. As a student, our services are available to you at no cost, including:
New client appointments
Ongoing counseling appointments
Crisis triage
Drop-in hours
Psychiatric evaluation
*You must currently be in the state of Texas to receive counseling services.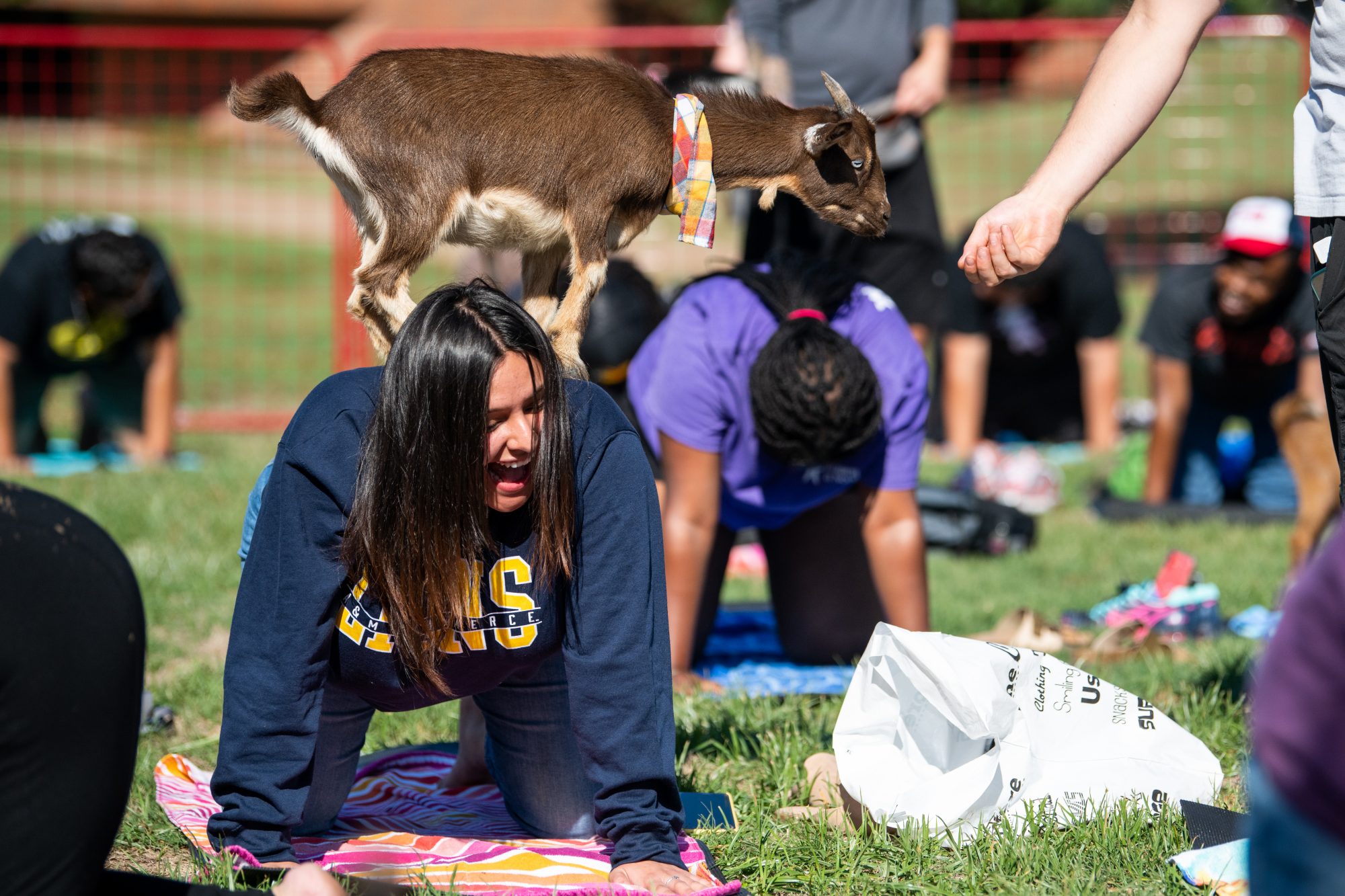 OUTREACH AND PREVENTION
educating our university
We are eager to support you with educational presentations covering numerous topics relevant to your classroom, student organization or faculty/staff group. Each presentation is tailored to meet your specific group or classroom presentation needs.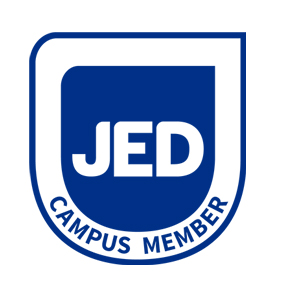 JED Campus
A&M-Commerce is proud to partner with the JED Campus initiative.
JED Campus is a national program designed to ensure schools have the strongest possible mental health safety nets by evaluating and strengthening their mental health, substance misuse and suicide prevention programs. Offered by the JED Foundation, the program focuses on decreasing suicides, increasing help-seeking behavior and lowering substance abuse numbers.
About Us
Our Mission
Support. Connect. Empower.
We provide mental health services to assist in maximizing your potential for personal growth and academic success. We strive to complement the university's academic mission by initiating interventions to promote a healthy campus environment and meet the psychological and educational needs of the university community. Our challenge is to nurture and support you while addressing the evolving issues and concerns ever-present in a diverse university community.
Our Vision
We will provide holistic, individualized mental health and wellness services operating from four pillars of service, including clinical services, outreach and prevention, consultation, and clinical training for future mental health professionals. With cultural humility, our purpose is to deliver innovative, empirically proven, trauma-informed support in support of a diverse student body.
We will provide holistic, individualized mental health and wellness services operating from four pillars: clinical services, outreach and prevention, consultation and as a training site for future mental health professionals. With cultural humility, our purpose is to deliver innovative, empirically proven, trauma-informed support as we serve a diverse student body.
Core Values
INTEGRITY AND ETHICS: We provide services based on the highest professional standards. We anchor our efforts in integrity, adhere to ethical expectations of conduct and safe-guard your therapeutic relationship and well-being. The cornerstone of our practice is maintaining the confidentiality of those we serve.
PROFESSIONALISM AND SERVICE EXCELLENCE: We pursue excellence as a guiding principle in our work. We strive to provide high quality, culturally competent, evidence-based programs and services in a proactive, timely and flexible manner. We are committed to remaining current in our practices by engaging in ongoing professional development.
DIGNITY AND RESPECT: We value the inherent worth and dignity of all people, honor the right and responsibility of individual choice, and respect and care for each other and those we serve.
DIVERSITY AND SOCIAL JUSTICE: We serve as advocates for social justice, embracing and celebrating diversity. We support a campus culture that encourages safety, inclusiveness, respect and awareness. We enhance the campus climate by seeking new approaches and strategies that instill an inclusive university experience.
COLLABORATION AND TEAMWORK: We seek to understand one another. We practice open, empathic and authentic communication and seek-out partnerships and opportunities for teamwork in support of enhanced services to students.
INNOVATION AND STEWARDSHIP: We strive to be thoughtful and responsible with resources by utilizing sustainable approaches and valuing creativity as a conduit to provide innovative services relevant to student needs.
Frequently Asked Questions
Who can use the Counseling Center?
Why counseling?
People come for counseling because they want to feel better about themselves, or perhaps a relationship. Counseling can be as simple as sharing your thoughts and feelings in confidence with a trained counselor, someone who is objective and a good listener. This is often helpful when you have important decisions to make. Sometimes counseling may help you change your behavior so you can deal more effectively with a problem or become more aware of the strengths and resources that you can use to your benefit.
At other times, counseling may help by giving you certain types of information, teaching you new skills, or helping you see yourself and others in a different light. Successful counseling may mean you will become aware of feelings and behaviors that are not particularly comfortable to you or effective for you. With the help and support of a trained counselor, you can learn to confront such feelings and behaviors and make changes that will lead to a more satisfying life.
Do I need an appointment to see a counselor?
Counseling sessions are scheduled by appointment. You may call us at 903.886.5145 to schedule your appointment. The center also provides drop-in hours Monday-Friday from Noon to 4:00 p.m. During drop-in hours, you may consult with an on-duty counselor, explore options and/or schedule the next appointment.
When do you offer counseling services?
We are open 8:00 a.m. to 5:00 pm Monday-Friday. Appointments between 5:00-7:00 p.m. may be available on some days.
Contact Us
Halladay Student Services, 203
Commerce, TX 75429-3011