99 Lions Named to SLC Spring Commissioner's Honor Roll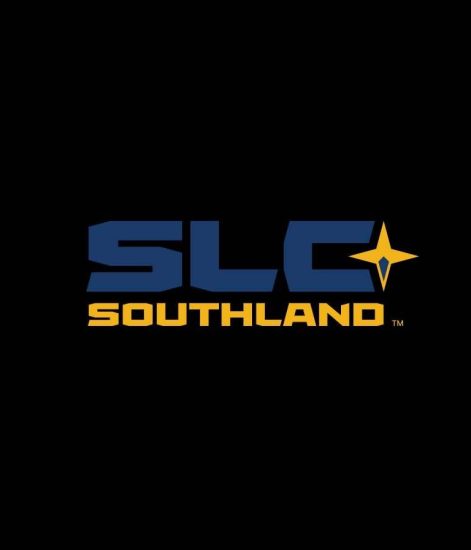 FRISCO – Ninety-nine scholar-athletes from Texas A&M University-Commerce are named to the Southland Conference Spring 2023 Commissioner's Honor Roll as announced by the conference office on Wednesday morning.

A&M-Commerce sports that are in consideration for spring commissioner's honor roll are men's basketball, women's basketball, men's golf, women's golf, softball, men's track & field, and women's track & field.

The men's track & field program led the way with 34 honorees, which is the second most among all teams across all spring sports in the conference. The women's track & field program had 22, followed by 16 from softball, seven each from men's basketball, men's golf, and women's golf, as well as six from women's basketball.

The Southland Commissioner's Honor Roll recognizes student-athletes who maintain at least a 3.0 grade point average (GPA) in the semester of their respective sport. Across the conference, 1,269 scholar-athletes were selected with 26.5 percent (336) holding a perfect 4.0 GPA throughout the spring term.

In addition, eight Lion student-athletes were also named to academic all-conference teams for their respective teams this spring.

The full list of student-athletes that garnered commissioner's honor roll recognition this spring from A&M-Commerce is below.
| | | | | |
| --- | --- | --- | --- | --- |
| Name | Class | Sport | Major | Hometown |
| Ant Abraham | Sophomore | Men's Basketball | Management | Mount Vernon, N.Y. |
| Anariss Brandon | Freshman | Men's Basketball | General Business | Converse, Texas |
| Jerome Brewer Jr. | Freshman | Men's Basketball | Sport & Recreation Management | Camden, N.J. |
| Alonzo Dodd | Freshman | Men's Basketball | Kinesiology & Sport Studies | St. Paul, Minn. |
| Tommie Lewis | Junior | Men's Basketball | General Studies | Vero Beach, Fla. |
| Alex Peavy | Graduate | Men's Basketball | Health Kinesiology & Sport Studies | San Antonio, Texas |
| Luka Vasic | Graduate | Men's Basketball | Business Administration | Pirot, Serbia |
| Jordyn Beaty | Sophomore | Women's Basketball | Sport & Recreation Management | Woodville, Texas |
| Zaria Collins | Senior | Women's Basketball | Psychology | Plano, Texas |
| Mia Deck | Senior | Women's Basketball | General Studies | Frisco, Texas |
| Jada Hood | Junior | Women's Basketball | Criminal Justice | Roseville, Minn. |
| DesiRay Kernal | Junior | Women's Basketball | Sport & Recreation Management | Newton, Kan. |
| Olivia Russell | Junior | Women's Basketball | Business Administration | Auburn Hills, Mich. |
| Simon Haas | Senior | Men's Golf | Criminal Justice | Lorch, Germany |
| Corey Maher | Freshman | Men's Golf | General Business | Frisco, Texas |
| Nathan McCulloch | Senior | Men's Golf | Sport & Recreation Management | Edinburgh, Scotland |
| Chance Mulligan | Senior | Men's Golf | Management | Dallas, Texas |
| Kittiphong Phaithuncharoensuk | Senior | Men's Golf | Sport & Recreation Management | Phuket, Thailand |
| Kavin Ramesh | Freshman | Men's Golf | General Business | The Colony, Texas |
| Balint Zavaczki | Sophomore | Men's Golf | Management | Nyíregyháza, Hungary |
| Michelle Becker | Senior | Women's Golf | Accounting | San Antonio, Texas |
| Julianna Crow | Sophomore | Women's Golf | Construction Engineering | Odessa, Texas |
| Jordan Dusckas | Junior | Women's Golf | Marketing | Highland Village, Texas |
| Benz Far-Arun | Junior | Women's Golf | Psychology | Bangkok, Thailand |
| Marie Naeher | Freshman | Women's Golf | Political Science | Neuenbuerg, Germany |
| Henriette Stranda | Freshman | Women's Golf | Business Administration | Kraakstad, Norway |
| Carly Whittington | Junior | Women's Golf | Kinesiology & Sport Studies | Kinder, La. |
| Kaydee Bennett | Freshman | Softball | Public Health | Caddo Mills, Texas |
| KK Cosek | Freshman | Softball | Business Administration | Helendale, Calif. |
| Jodi De Hart | Junior | Softball | Management | Pittsburg, Texas |
| Ashlynn Griffith | Freshman | Softball | Public Health | Cedar Hill, Texas |
| Elizabeth Guerrero | Sophomore | Softball | Criminal Justice | San Antonio, Texas |
| Shelby Hodge | Freshman | Softball | Education | Katy, Texas |
| Kasey Kuyrkendall | Freshman | Softball | Sport & Recreation Management | Royse City, Texas |
| McKenna Meadors | Junior | Softball | Sport & Recreation Management | Montgomery, Texas |
| Emmie Miehe | Freshman | Softball | Kinesiology & Sport Studies | Cameron Park, Calif. |
| Camile Nunez | Junior | Softball | Psychology | Madera, Calif. |
| Emma Olsen | Freshman | Softball | General Business | Elk Grove, Calif. |
| America Rubio | Junior | Softball | Business Administration | El Paso, Texas |
| Diamond Sefe | Freshman | Softball | Communication Studies | Carson, Calif. |
| Ayanna Williams | Senior | Softball | Sport & Recreation Management | Round Rock, Texas |
| Tatum Wright | Freshman | Softball | Biological Sciences | Frisco, Texas |
| Avery Zeigler | Graduate | Softball | Business Administration | Southlake, Texas |
| Yosef Abdulrazeq | Freshman | Men's Track & Field | Accounting | Mansfield, Texas |
| Emmanuel Agenor | Junior | Men's Track & Field | Management | Spanishtown, Jamaica |
| Eddie Barrientes | Freshman | Men's Track & Field | Criminal Justice | Frisco, Texas |
| Joe Cruz | Junior | Men's Track & Field | Computer Science | Hillsboro, Texas |
| Lawrence Driver III | Junior | Men's Track & Field | Photography | Crosby, Texas |
| Delan Edwin | Senior | Men's Track & Field | Business Administration | Castries, Saint Lucia |
| Chris Flores | Sophomore | Men's Track & Field | Kinesiology & Sport Studies | Rocksprings, Texas |
| Trayveon Franklin | Senior | Men's Track & Field | Kinesiology & Sport Studies | Dobbin, Texas |
| Ace Garcia | Freshman | Men's Track & Field | Kinesiology & Sport Studies | Burleson, Texas |
| Brayden Jeonotte | Freshman | Men's Track & Field | Physics | Horace, N.D. |
| Tyris Jefferson | Senior | Men's Track & Field | Communication Studies | Tyler, Texas |
| Chandler King | Junior | Men's Track & Field | Computer Science | Hughes Springs, Texas |
| Philip Krenek | Freshman | Men's Track & Field | Sport & Recreation Management | Kostelní Strimelice, Czech Republic |
| Jan Lenfert | Sophomore | Men's Track & Field | Business Administration | Buckenhof, Germany |
| Gage Marshall | Junior | Men's Track & Field | Kinesiology & Sport Studies | Windsor, Ontario, Canada |
| Cooper Miller | Senior | Men's Track & Field | Electrical Engineering | Big Spring, Texas |
| Miles Noble | Freshman | Men's Track & Field | Accounting | McKinney, Texas |
| Casey Novelo | Sophomore | Men's Track & Field | Electrical Engineering | Bedford, Texas |
| Tyke Owens | Junior | Men's Track & Field | Kinesiology & Sport Studies | Frisco, Texas |
| Axel Paolucci | Graduate | Men's Track & Field | Health Kinesiology & Sport Studies | Lyon, France |
| Aiden Pelphrey | Graduate | Men's Track & Field | Health Kinesiology & Sport Studies | Princeton, Texas |
| Ziphion Reevey | Senior | Men's Track & Field | Health Kinesiology & Sport Studies | Ocean Township, N.J. |
| Connor Rohman | Freshman | Men's Track & Field | Accounting | Forney, Texas |
| Tristen Sabin | Freshman | Men's Track & Field | Computer Science | Frisco, Texas |
| Elmar Schutte | Senior | Men's Track & Field | Psychology | Pretoria, South Africa |
| Mykel Smith | Sophomore | Men's Track & Field | Public Health | Fort Worth, Texas |
| Alex Speer | Sophomore | Men's Track & Field | Sport & Recreation Management | Robinson, Texas |
| Conner Stockerl | Junior | Men's Track & Field | Business Administration | The Woodlands, Texas |
| Nikita Strogalev | Freshman | Men's Track & Field | General Studies | Kiev, Ukraine |
| Adrian Taylor | Senior | Men's Track & Field | Business Administration | Cape Town, South Africa |
| Tahje Tolliver | Senior | Men's Track & Field | Kinesiology & Sport Studies | Picayune, Miss. |
| Colten van Voorhis | Sophomore | Men's Track & Field | Computer Science | Prosper, Texas |
| Trey Wheeler | Freshman | Men's Track & Field | General Business | Kaufman, Texas |
| Cam Wooley | Freshman | Men's Track & Field | Marketing | Frisco, Texas |
| Nour Almasri | Freshman | Women's Track & Field | Kinesiology & Sport Studies | Arlington, Texas |
| Francesca Aquilino | Graduate | Women's Track & Field | Healthy Kinesiology & Sport Studies | Capriate San Gervasio, Italy |
| Alondra Campa | Sophomore | Women's Track & Field | Public Health | Kaufman, Texas |
| Amaka Ezukanma | Junior | Women's Track & Field | Biological Sciences | Fort Worth, Texas |
| Dejah Fuller | Junior | Women's Track & Field | Kinesiology & Sport Studies | Waxahachie, Texas |
| Trinity Hall | Sophomore | Women's Track & Field | Kinesiology & Sport Studies | Commerce, Texas |
| Cailey Johnson | Freshman | Women's Track & Field | Kinesiology & Sport Studies | Winchester, Va. |
| Sofia Khenfar | Graduate | Women's Track & Field | Health Kinesiology & Sport Studies | Lyon, France |
| Veronika Kramarenko | Freshman | Women's Track & Field | Sport & Recreation Management | Zaporizhzhia, Ukraine |
| Bre'Anna Lacy | Freshman | Women's Track & Field | Kinesiology & Sport Studies | Dallas, Texas |
| Maia Maury | Sophomore | Women's Track & Field | Liberal Studies | Noisy-Le-Grand, France |
| La'Derria Myers | Junior | Women's Track & Field | Public Health | Ennis, Texas |
| Naomi Ndukwe | Graduate | Women's Track & Field | Health Kinesiology & Sport Studies | Perserville, France |
| Bailey Neal | Freshman | Women's Track & Field | Education | Sulphur Bluff, Texas |
| Danielle Nicholson | Junior | Women's Track & Field | Nursing | McKinney, Texas |
| Elizabeth Ortiz | Graduate | Women's Track & Field | Healthcare Leadership | Palacios, Texas |
| Leah Pettis | Freshman | Women's Track & Field | Psychology | McKinney, Texas |
| Julia Seigerroth | Graduate | Women's Track & Field | Business Administration | Jonkoping, Sweden |
| Celeste Sela | Freshman | Women's Track & Field | Kinesiology & Sport Studies | Mont de Marsan, France |
| Mariana Shostak | Sophomore | Women's Track & Field | General Studies | Lviv, Ukraine |
| Destiny Skidmore | Senior | Women's Track & Field | Studio Art | Marshfield, Mo. |
| Imani Taylor | Graduate | Women's Track & Field | Health Kinesiology & Sport Studies | Sulphur Springs, Texas |