Alum Bill O'Neal Named to Carthage, Texas Arts Walk of Fame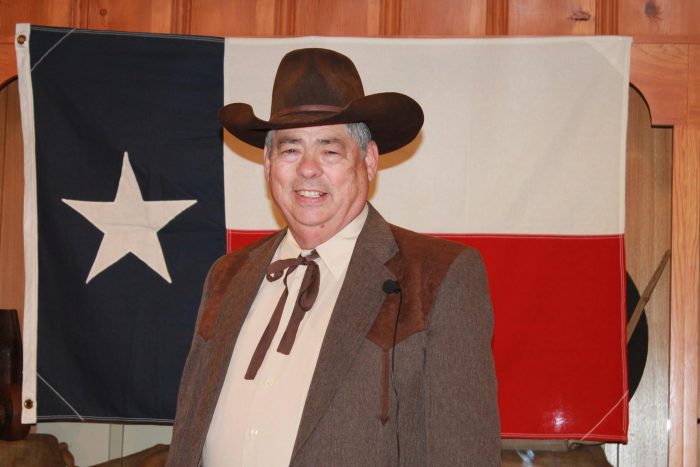 Historian, author and Texas A&M University-Commerce alum Bill O'Neal was honored last month after being inducted into the city of Carthage, Texas' Art Walk of Fame.
Launched in 2021, the Art Walk of Fame was an initiative created by the Carthage City Commission in order to honor individuals, encourage community pride, foster local identity and to promote tourism.
O'Neal graduated twice from East Texas State University, now A&M-Commerce. He received a Bachelor of Arts in History in 1964 and a Master of Arts in History in 1969. In addition, he also was given an honorary Doctor of Letters degree by A&M-Commerce in 2013 in recognition of his contributions, becoming at the time just the 31st person awarded an honorary degree in the history of the university.
O'Neal was appointed State Historian of Texas by Governor Rick Perry in 2012 and spent a six-year term in the position. He has authored dozens of books and hundreds of scholarly articles, and has won numerous awards for his writing.
He taught for more than three decades at Panola College in Carthage, Texas and in 2013 the college named a new dormitory in his honor.
Read more about O'Neal and his recent honor.