A&M-Commerce Professor Appointed to 'Kids Read Now' Board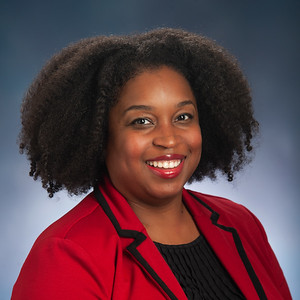 A&M-Commerce faculty Dr. Kamshia Childs is a recent appointee to the Kids Read Now (KRN) board of directors. The non-profit organization—which aims to help educators eliminate reading gaps among PK-5 students—delivers in-home reading programs encouraging students to read more frequently and consistently.
"As a literacy educator/teacher educator and former child that had very few books in my home, I stand behind their (KRN) work to get books in kids' hands during the summer in pursuit of eliminating the summer slide and encouraging literacy growth throughout the school year," Childs said.
Childs is an assistant professor for the Department of Curriculum and Instruction at A&M-Commerce. She teaches literacy courses to pre-service teachers.
Visit www.KidsReadNow.org to learn more about available programs.