A&M-Commerce Researchers Developing Fire-Suppressing Drone Technology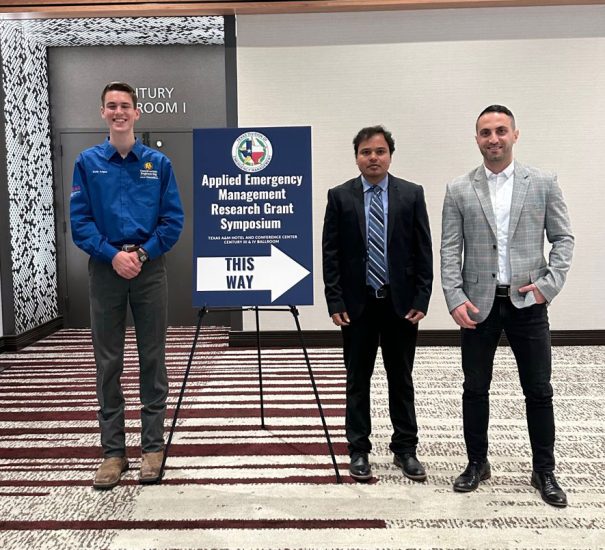 A&M-Commerce faculty and students presented research at the Applied Emergency Management Research Grant Symposium on Feb. 21 in College Station, Texas.
Dr. Burchan Aydin in the Department of Engineering and Technology and students Cody Logue and Venkata Reddy presented updates on their progress developing an unmanned aircraft system (UAS) from scratch. The research team also includes Dr. Mutlu Mete in the Department of Computer Science and Information Systems, who could not attend.
The system utilizes embedded real-time computer vision supported by artificial intelligence to detect and suppress small fires by dropping a fire-extinguishing payload.
The researchers showcased field results where their UAS detected a 2'x2' fire from a 20-foot altitude and successfully extinguished the fire. They aim to monitor, detect and suppress fires beyond main fire peripheries, in risky zones during wildfire seasons and near critical infrastructure.
Learn more about the departments of Engineering and Technology and Computer Science and Information Systems at A&M-Commerce.
(Pictured from left: Cody Logue, Venkata Reddy and Dr. Burchan Aydin)