A&M-Commerce Tabs Jim Curry as Next Director of Athletics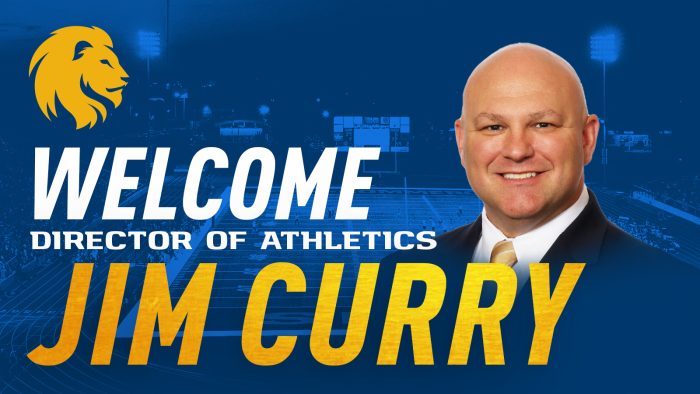 Following a comprehensive national search, Texas A&M University-Commerce is pleased to announce the hiring of Jim Curry as the university's newest director of athletics, effective May 1, 2023.
Curry comes to Lion Country from Florida State University (FSU), where he served FSU Athletics for more than a decade.
Curry was FSU's senior associate athletics director from 2016 to 2023. In that role, he oversaw the football, women's basketball, women's soccer, and men's and women's tennis programs. Under Curry's leadership, these programs combined for 21 postseason appearances, culminating in an NCAA Division I Women's Soccer National Championship in 2021.
In Fall 2022, Florida State finished 15th in the nation in the NACDA Division I Learfield Directors' Cup standings, which ranks colleges and universities by the success of all their athletics programs.
Among his duties, Curry oversaw the facilities and event operations team and the equipment staff. He also spearheaded all name, image and likeness (NIL) initiatives for FSU Athletics, directing the launch of the department's comprehensive NIL program, Apex, in April 2021.
Curry has served on the Atlantic Coast Conference Women's Basketball Committee since 2019 and was named one of the Top Assistant Athletic Directors in Division I by Silver Waves Media in 2021.
Before his stint at FSU, Curry worked at Coastal Carolina University and the University of Maryland, giving him more than 17 years of experience working in Division I athletics.
In a statement, A&M-Commerce President Mark Rudin said, "I first want to recognize and thank Eric Coleman, the coaches, athletics staff and the student-athletes for their hard work and dedication as we navigated through our first year as a D1 institution. It's an exciting day for the university as we welcome Jim and his family to Commerce as new Lions."
Rudin also touted the experience and expertise Curry brings to A&M-Commerce:
"Jim brings a keen knowledge of university athletics and a commitment to excellence, with the vision and the energy needed to move us forward as a competitive D1 university. We look forward to working alongside Jim to create a positive and winning culture for our student-athletes, coaches, athletics staff and fans."
The new director takes the helm during a transformative stage for A&M-Commerce Lion Athletics. The program is in its first year as a member of NCAA Division I and the Southland Conference. Curry looks to hit the ground running and continue building on the early successes the Lions have achieved so far.
"A&M-Commerce has a storied athletics tradition and is well positioned to become one of the country's premier Division I FCS athletics programs," Curry said. "The vision, alignment and commitment from President Rudin and the university leadership team to pursue championships and develop a first-class student-athlete experience are undeniable. This is an exciting time to be a Lion, and I look forward to engaging all our supporters and university stakeholders as we embrace this transformative opportunity together."
Curry holds a bachelor's degree in political science from Dickinson College, where he played football and served as a student athletic trainer. He also has a master's degree in sport management studies from Pennsylvania Western University, California, and an MBA from Florida State.
Curry and his wife, Marisa, come to Commerce with daughter Quinn and son J.J.