Celeste Vela Signs to Play Professionally With K.S. Tirana of Albania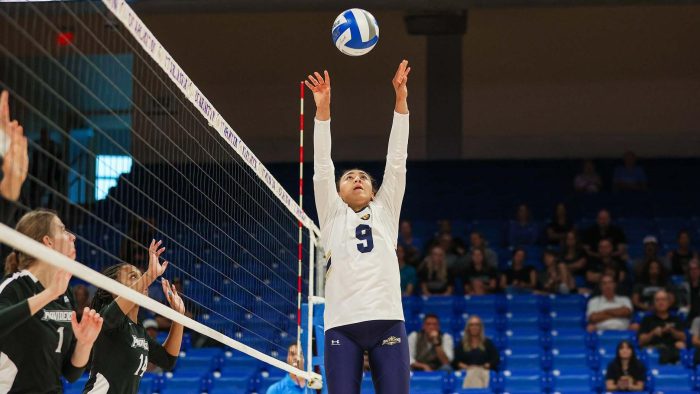 TIRANA, Albania – Former Texas A&M University-Commerce volleyball player Celeste Vela has signed her first contract to play professionally with K.S. Tirana, a club volleyball team in Albania, after finishing her storied Lion career.

Vela, a native of Guadalajara, Mexico, will compete in three tournaments over three months while with K.S. Tirana. The three tournaments are: the Albanian Cup, the Albanian Volleyball League, and Superliga F Sezoni.

K.S. Tirana is one of the most elite volleyball teams in Albania, having won the Albanian League 20 times, the Albanian Cup 10 times, and winning the Supercup in 2011. The first match that Vela is slated to play is on January 14.

Vela finished her five-year Lion career last season. She was an All-American in 2021, four-time all-conference honoree, the 2021 Lone Star Conference Setter of the Year, and the 2018 Lone Star Conference Freshman of the Year. She is second all-time in assists, seventh in service aces, eighth in digs, third in sets played, and third in matches played.

More information on K.S. Tirana can be found HERE.