Center for Excellence Partners with Commerce EDC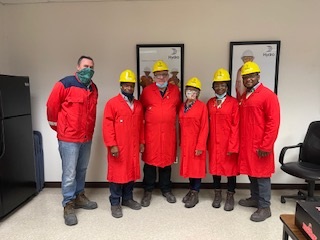 The Center for Excellence partnered with the Commerce Economic Development Corporation to develop a strategy for the city to encourage aluminum extruders (companies that manufacture products such as window frames and car doors) to locate nearby Hydro Aluminum Metals USA which reprocesses used and scrap aluminum. By doing so, they will eliminate the need and expense of transporting raw materials across the country and, in turn, bolster the workforce in Commerce. The strategy included the development of a promotional video accompanied by a fact sheet to aid in the effort.
Led by Dr. Chris Myers and a group of graduate students, the project was funded by a $22,836 grant from the USDA, and the Center for Excellence was one of only two recipients statewide to receive this funding.