Gee Library Selected to Host Native Voices Interactive Exhibit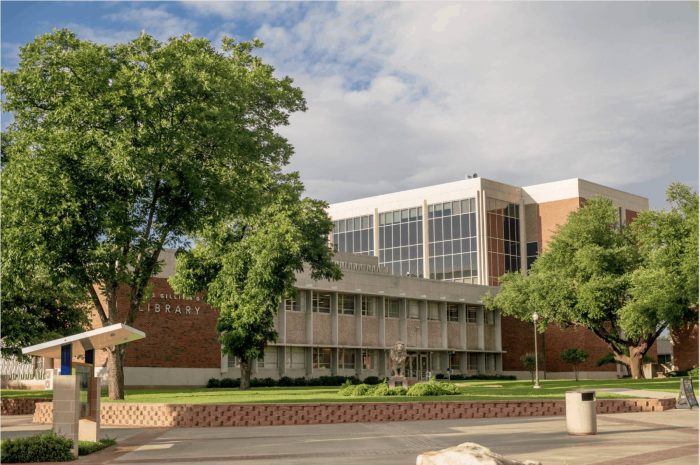 Texas A&M University-Commerce Libraries' Gee Library has been selected to host "Native Voices: Native Peoples' Concepts of Health and Illness," a panel and iPad based traveling exhibit that focuses on themes of Native American, Alaskan Native, and Native Hawaiian wellness, illness, and cultural life, and how they are all interconnected.
The native groups that the exhibit covers include Native Americans, Alaskan Natives, and Native Hawaiians. According to the mythology of these groups, health is tied to the land and the inner spirit. The exhibit includes interviews and anecdotes from Native Americans that describe the impact of epidemics, federal legislation, land loss, and cultural inhibition on the health of Native Americans today. The U.S. National Library of Medicine (NLM) developed and produced Native Voices: Native Peoples' Concepts of Health and Illness. The American Library Association (ALA) Public Programs Office, in partnership with NLM, tours the exhibition to America's libraries.
The exhibit will be at Gee Library from April 26 to June 7, and will be accompanied by several related programs. The programs will include a formal presentation by Dr. John Smith, a panel discussion, a 60-minute film showing of "Don't Get Sick After June: American Indian Healthcare," and a Wikipedia Edit-a-thon. The Edit-a-thon will help interested students and faculty learn how to edit Wikipedia, creating or expanding on an article related to one of the exhibit's topics.
The exhibit won't be limited to the university's own students, either. Elementary and above students will also be taking field trips to tour the exhibit with their classes. The school districts invited range from Commerce Independent School District to other school districts from other towns and cities.
For more information about the exhibit and programs contact Research and Instruction Librarian, Valerie Lutes at [email protected]. A schedule of the exhibition and related events will be available on April 1 at http://tamuc.libguides.com/nativevoices.