ISACA North Texas Chapter Awards Scholarship Funds Four Years in a Row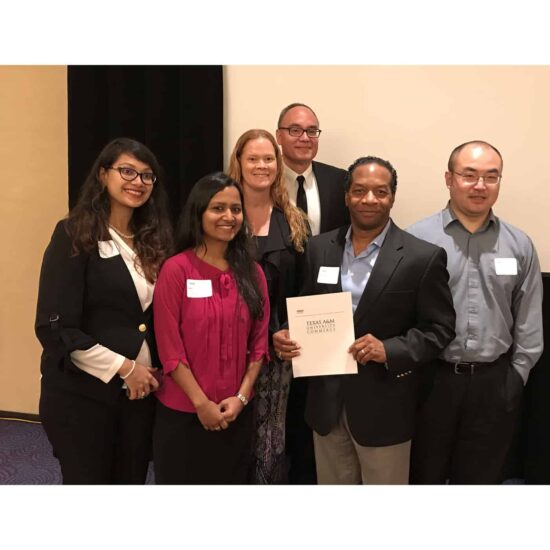 The Department of Marketing & Business Analytics at Texas A&M University-Commerce has received a $2000 scholarship donation from the ISACA North Texas Chapter. This is the fourth time the department has received such funds.
This highly selective scholarship is awarded only to universities with prestigious IT research and education records. The awarding of this scholarship to students of A&M-Commerce celebrates the Department of Marketing and Business Analytics' excellence in its field and cyber security education.
ISACA is an independent, nonprofit, global membership organization founded in 1969 that engages in the development, adoption, and use of globally accepted, industry-leading knowledge and practices for information systems. It provides its diverse constituency of more than 140,000 professionals worldwide with the tools needed to achieve individual and organizational success. It also provides members with education, resource sharing, advocacy, professional networking and other benefits at a local level. The local chapter has been active in the Dallas-Fort Worth area since 1975 and has members from General Motor Financial, J.C. Penney and Capital One, among others.
"We are very grateful to ISACA," said department head of Marketing and Business Analytics, Dr. Chris Myers. "The scholarship is recognition of our business analytics research which involves information systems and education excellence within our department. It is also motivation for us to keep improving the quality of our programs. ISACA is very supportive of our new BBA and MS in Business Analytics."