Mastering it at 70: Meet Gaby Neason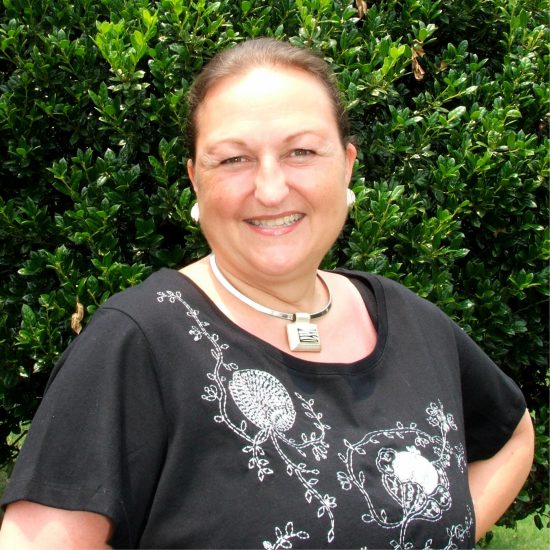 It's no secret that education is a timeless gift and an investment that has no age limit. A case in point is Gaby Neason, a candidate for her Master of Science in Management at Texas A&M University-Commerce.
Born and raised in Germany, Neason moved to the U.S. with her husband, who was enlisted in the U.S. Army. Neason became a naturalized U.S. citizen a few years later. Once her husband retired, they opened a construction company in Corsicana, Texas. As a managing member of Nirvana Construction Company, Neason had to pause her educational journey to take care of the business.
After her husband passed away, Neason decided it was time to continue pursuing the education she had put on pause in 1993. In honor of her late husband's legacy, Neason continued her education by earning a Bachelor of General Studies degree in 2022. Now, at age 70, Gaby is even more eager to further her educational journey. She recently began pursuing her graduate degree in management at A&M-Commerce.
"The graduate program will teach me additional management skills which will benefit the continued future success of our family-owned businesses," Neason said. "I have had a wonderful experience with the College of Business. Everyone has been extremely helpful in getting my various credits from the past applied to the new requirements as much as possible."
She continued: "I've had wonderful advisors looking out for me and giving me great advice. The professors have also been professional yet understanding and accommodating when possible, too. I couldn't ask for more!"
She wanted to give a bit of advice to prospective students, young and old.
"I would like to show that age does not limit your ability to learn, and it's never too late to learn something new," Neason said. "Set your goals high, and don't give up. If you have to take a break, don't make it too long so you won't lose interest or make excuses. If you fall (or fail), dust yourself off, get up, and start again. Follow your dreams. Great things may happen if you have patience and perseverance."
A testament to resilience, Neason is an exemplary student who demonstrates the essence of what it means to be a Lion. At the age of 70 years young, she continues to transform her life and plans to graduate with her master's degree in Spring 2023. Choosing A&M-Commerce to continue her progression is in line with the university's mission to transform lives and create a positive, value-added impact on the community.