Michael Eric Dyson to be Featured as next Rayburn Series Speaker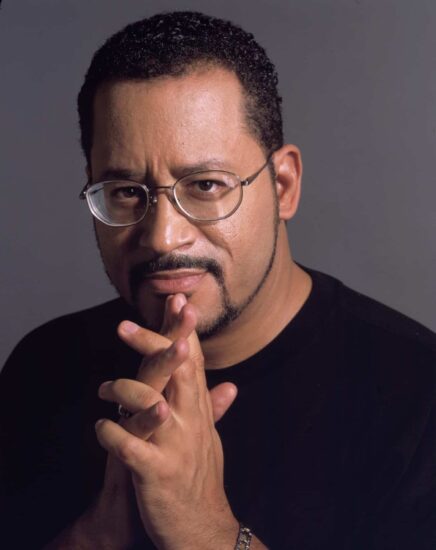 Dr. Michael Eric Dyson, best-selling author, scholar and cultural critic, will be the next presenter in the Sam Rayburn Speaker Series scheduled for Tuesday, November 6, at 11 a.m. in Ferguson Auditorium.  Dr. Dyson will discuss "What Truth Sounds Like:  Politics, Race and Reality."
The presentation is based on Dr. Dyson's latest book "What Truth Sounds Like: RFK, James Baldwin and Our Unfinished Conversation About Race in America."  The book has been called "an incisive look at the roles of politicians, artists, intellectuals and activists in confronting racial injustice and effecting change," and an "eloquent response to an urgent – and still-unresolved – dilemma" by Kirkus Reviews.
Dr. Dyson is a Georgetown University sociology professor, a New York Times contributing opinion writer and a contributing editor of The New Republic and of ESPN's The Undefeated website.  He has won many prestigious honors, including an American Book Award and two NAACP Image Awards. Ebony magazine cited him as one of the 100 most influential African Americans and as one of the 150 most powerful African Americans in the nation.
He has enlivened public debate across the media landscape on every major television and radio show in the country, including "The Late Show With Stephen Colbert," "Real Time With Bill Maher," "Good Morning America," "The Today Show," NPR's "All Things Considered" and "Talk of the Nation," "Tavis Smiley Show," "Def Poetry Jam," "This Week With George Stephanopoulos," "Meet the Press," "Face the Nation" and several programs on ESPN.
Writer Naomi Wolf terms Dr. Dyson "the ideal public intellectual of our time" based on his legendary ascent from welfare father to Princeton Ph.D., from church pastor to college professor and from a factory worker who didn't start college until he was 21 to university scholar.
The Sam Rayburn Speaker Series is presented and supported by the Office of the President and the Office of Media Relations and Community Engagement at A&M-Commerce.