MKTBA Tailgating Party, Fall 2021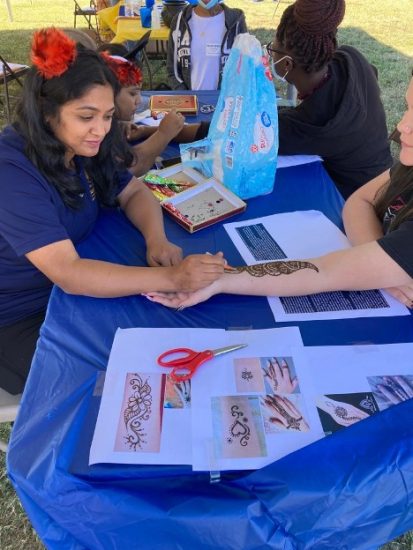 The Marketing and Business Analytics student organization was tasked with hosting a tailgating party for the College of Business.
This event was held on the 30th of October 2021 at the TAMUC Memorial Stadium. It was a fun event and included food, drinks, good music and a henna tattoo table.
The organization had the support of Staff Advisor, Anna Martin who was instrumental in setting up and bringing about the success of the event. Organization officers found very creative ways to attract lots of people to the tent.
An unforgettable Tailgating experience for everyone who attended.