Notable Texas Folklorist was a Former ETSU Professor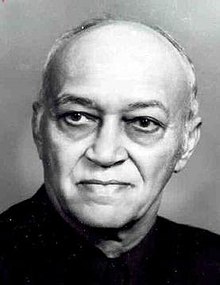 African American News and Issues recently published an article about former East Texas State University professor J. Mason Brewer.
Brewer was a renowned poet and folklorist who played an important role in preserving African American folklore in Texas.
Throughout his career, he collected stories of everyday life from Texas' former slaves and their descendants. The stories reflect the "hardship and humor of the 'coming-up times' after slavery."
Brewer published many collections of folklore and poetry. Some of his most notable works include The Word on the Brazos (1953), Aunt Dicey Tales (1956), Dog Ghosts and Other Texas Negro Folk Tales (1958), and Worser Days and Better Times (1965).
According to the article, "His books serve as a timeless record of Texas storytelling, and powerful proof of what he called 'folklore as a living force.'"
Brewer was the first African American to serve on the council of the American Folklore Society, among many other honors. He has been compared to noted authors Zora Neale Hurston, Joel Chandler Harris, and Alain Locke.
Brewer taught at numerous colleges and universities in Texas. He was hired as one of the first black professors at East Texas State University in 1969. University archives report that he taught courses in African American folklore and organized writing, poetry and folklore symposiums on campus. Brewer died in 1975.
Read the full African American News and Issues article.