Something To Roar About: A Look Back at the Fall Semester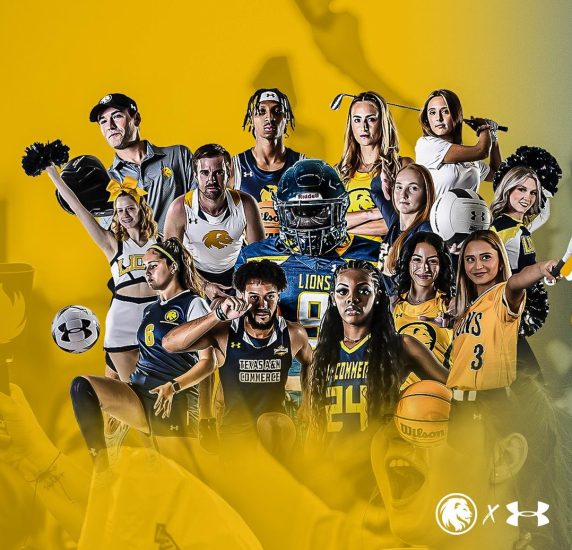 Lion Nation—

As Fall sports season comes to a close, we have learned that we are right where we belong in our transition to Division 1. We have had many successes on and off the fields and courts, and we know the best is yet to come!

Fall Highlights
Women's soccer team advanced to the Southland Conference title game.
Football finished 3-3 in the Southland Conference.
For the 11th straight year, volleyball played in the conference tournament.
Cross country teams had top seven finishes at the conference championships.
Three track & field student-athletes competed at either the World Championships or the USA Track & Field Championships and five Lions qualified for the prestigious Commonwealth Games.
Men's basketball notched wins against Air Force, Hawaii and Eastern Kentucky.
Women basketball knocked off Idaho, a perennial power in the Big Sky Conference.
So far this year we have:

Nine all-conference honorees
Six Southland All-Academic team honorees
Eight Southland Player of the Week honors
Loin Athletics in the Community
Student-athletes packaged over 16,000 meals for Kids Against Hunger.
Football participated in service activities by volunteering at Commerce Middle School, AC Williams Elementary School and the Children's Museum.
A great Los Leones block party was held as part of Hispanic Heritage celebrations on campus. The record crowd that saw us defeat Texas A&M Corpus Christi 4-1!
Division 1 fans now have more access to our games via ESPN+. We rank 3rd in number of broadcasts in the Southland Conference.

Lion Athletics in the Classroom
In partnership with the HHP program, each graduate intern will enroll in the internship class each semester of employment.

This class requires 20 hours of intern level work along with the 20 hours of paid work from Athletics.
This allows the graduate intern to gain full-time employment experience for their resume.

Our teams are succeeding academically. This past fall semester we had a department grade point average of 3.253. It is the 14th straight semester the department has had a 3.0 GPA or higher. This fall, 22 student-athletes received their degrees.
Advancing Lion Athletics
Unleash Excellence and Student-Athlete Opportunity Fund was created with a $25,000 lead gift by Gary and Sandra Fernandes; the Fernandes have generously committed a $25,000 matching opportunity to encourage giving among Lion Nation.

The goal for the fund is $200,000 and money will be used to support student-athletes in need that face unexpected hardships.
Should you have interest in helping advance the matching gift opportunity, you can make a gift here. Please designate the gift is for the Student-Athlete Opportunity Fund.

To ensure our golf teams compete at the highest level, funds have been secured to begin work on what will become an on-campus outdoor driving range. The project is scheduled to start in the spring of 2023.
As you can see it's been an exciting start to the school year in Lion Athletics. We are grateful for your partnership and investment in our student-athletes, ensuring our Lions win on the field and in the classroom. We look forward to highlighting many more of our accomplishments over the course of the year.
ROAR


Eric Coleman
Interim Director of Athletics