TAMUC College of Business Hosts CEO and Author Lea A. Ellermeier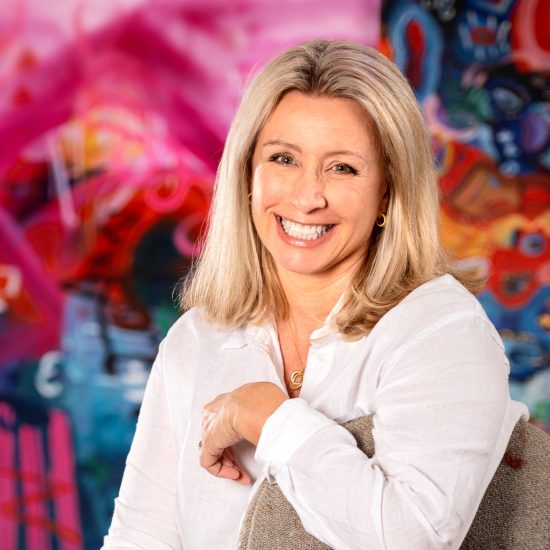 The College of Business was delighted to host returning CEO of BRIUS Technologies and author of "Finding the Exit," Lea. A. Ellermeier, to discuss her incredible entrepreneurial experiences and successes, which include being an entrepreneur, artist and mother.
Taking place on February 6, the event was facilitated by the Venture College Lions Fellowship Program, an entrepreneurial and economic development program which teaches students from community colleges and high schools how to create value in their community through business and non-profit endeavors.
Speaking to over 150 attendees, Ellermeier shared her experiences in founding a successful medtech startup under intense pressure and odds, as well as how the human aspect of entrepreneurship challenges individuals to remain steadfast in their mission. She provided students from A&M-Commerce and others attending from Dallas College and Rock Hill High School insights on how to succeed in identifying the right products and opportunities that will make a new business successful and methods to raise capital to bring products to market. Encouraging students to harness their entrepreneurial spirit she said, "No one is ever truly ready to start a company. Just take a step, even if it's a small one, and see what that brings."
In line with its mission to impact and transform student lives, the A&M-Commerce Venture College hosted Ellermeier as part of a series of sessions scheduled throughout the year featuring various industry experts. Moderating the session was Venture College's Program Coordinator Jacob Pouttu.
"We are thrilled to welcome back Lea A. Ellermeier," Pouttu said. "An inspiration and leader in her field, the wealth of knowledge and experience she was able to share with the students is invaluable. I am confident this session was a valuable learning experience for all who attended."
Hosting Ellermeier to speak again with the College of Business is a testament to the college's unwavering commitment to continue to provide innovative platforms for transformational growth and learning, not just to its students but all students from neighboring communities. This perfectly aligned with several of the themes in Lea's discussion, which included the challenges of starting a business for women and people of disadvantaged backgrounds, as well as how to develop entrepreneurial skills to transform your life and career through creativity and determination.