TAMUC Faculty Member Revamps Historic Doll Experiment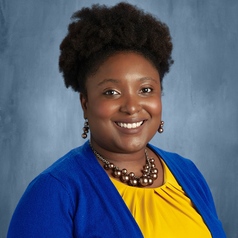 Toni Sturdivant, assistant professor of curriculum and instruction at A&M-Commerce, recently published an article wherein she revisits the famous doll test first demonstrated by psychology researchers Kenneth and Mammie Clark in the 1940s.
The husband and wife team used dolls to investigate how young Black children viewed their racial identity. The research eventually served as evidence for school desegregation.
Sturdivant decided to recreate the historic experiment after her preschool-age daughter expressed dislike for her own dark skin color.
"Maybe, I thought, the racial bias wasn't related to schools as much as it was to the broader society in which we live," Sturdivant said in the article. "Maybe it was much more nuanced than whether Black kids attended an all-Black school or went to school alongside other kids."
Yet, despite a new approach in an integrated setting, the experiment produced similar results. Sturdivant claims the experiment's findings indicate the same anti-Black biases revealed more than half a century earlier in the Clark studies.
Read the full article.
Photo credit: theconversation.com