TAMUC Hosting Annual Viewing of Manhattan Short Film Festival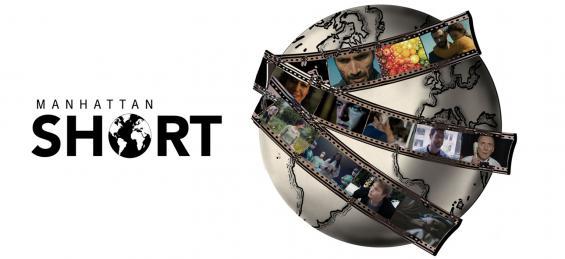 The Texas A&M University-Commerce Department of Literature and Languages will restart its yearly tradition of hosting a viewing of the Manhattan Short Film Festival on Sept. 29.
The festival is unique in that, instead of a touring event that travels to various venues, it is hosted simultaneously by theatres, schools, municipalities and more worldwide. At each viewing, attendees are given voting cards to choose their top film out of the selection. All votes worldwide are tabulated and the film with the most votes wins.
The festival came from humble beginnings. Founder Nick Mason hosted the first edition by projecting the films onto the side of a truck trailer in New York City's Little Italy neighborhood.
"It was not for money; it was a love project," Mason said.
But the small festival gained a lot of attention in a short time. It moved to Union Square Park and began to feature celebrity guest judges, more closely resembling a traditional film festival format. But the events of September 11, 2001, affected many, including Mason.
"September 11 happened 10 days before the 2001 festival, but even then, the city asked us to go ahead with our event," Mason said. "It got a lot of press attention. I got many calls from people saying 'We saw your festival on television.'"
He adds: "I was deeply affected by the events of 9/11 and the sheer hatred that followed, but films helped to teach me about love."
In Mason's eyes, short filmmakers often encapsulate cultural attitudes and emotions on topics that are very relevant to their time period, and their work can be enjoyed by a wide range of people in many different locations. This is what gave him the idea to create Manhattan Short's current format.
"When I was watching the films back then, I thought 'Why don't we show these same films, not just in New York, but in Boston, New Hampshire or anywhere?'" Mason said. "We do it all at the same time and let the public judge it."
Now, the festival is screened in more than 500 venues on every continent except Antarctica. While the festival receives upwards of 1,500 film submissions each year, only 10 are chosen to be shown and voted on by audiences, a selection process which has proved to be a difficult task as the festival grows in popularity.
"it's difficult to choose a group of films that has the right blend," Mason added. "We ideally want to choose films that can resonate with a demographic of anywhere between 15 and 85 years old, and anywhere from Sydney, Australia, to Siberia."
Filmgoers in Hunt County have been enjoying the event for half a decade, as A&M-Commerce has hosted its own screening of the festival for several years now. Hunter Hayes, Ph.D., associate professor and head of the Department of Literature and Languages at A&M-Commerce, believes that this event is a strong indicator of the types of opportunities offered by the university.
"The event is one that I believe aligns superbly with our institutional goals," Hayes says. "For one week, people worldwide engage in a common purpose and experience by watching a collection of international short films and then voting for best film and actor. Participation can have a direct experience on the outcome."
A&M-Commerce's viewing of the festival is one of only five venues in Texas. It will be held on Sept. 29 at 6 p.m. in the Talbot Hall of Languages, room 203. The event is free, open to the public and light snacks will be served.
Learn more about the Manhattan Short Film Festival.