Darrion Culler, Ed.D.
Assistant Director of Residence Education
Residential Living and Learning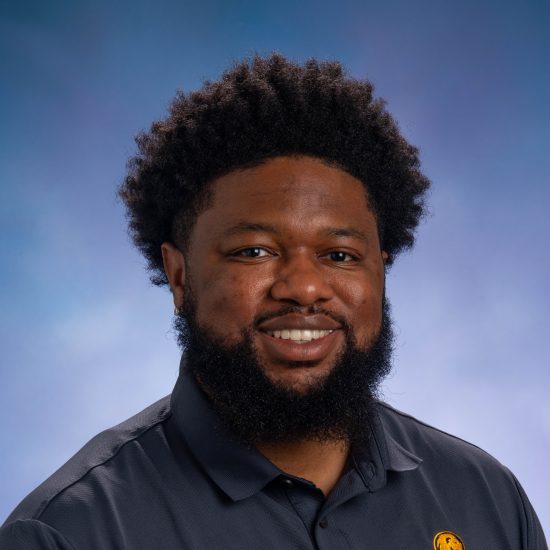 Office
Halladay Student Services 100A
Related Department
Residential Living and Learning

Hometown
Hopkinsville, KY
College Major
Computer Science
How I Can Help You?
I cultivate a learning environment through the use of student leaders such as resident assistants and desk assistants that manage student services in the hall while addressing maintenance issues and educational programming. I also assist as a mentor to help students navigate life while living in the residence halls and college in general.
A Conversation with Darrion
What do you like most about your career?
I enjoy the variety of students. I am able to contact students in a low-stress environment and offer support to the student on academics and other issues.
What is your favorite campus housing memory?
My favorite campus housing memory is the RA Olympics. We were able to have fun with the resident assistants before the school year began while still instilling the value of teamwork.
What do you enjoy doing?
I enjoy going to the movies. I like the relaxing immergence into the screen and the only thing I have to focus on is what is happening then and there. I am able to get away from everything else.
Educational Background
Ed.D., Leadership for Organizations, University of Dayton, 2022
M.S., Computer Science Technology, Kentucky State University, 2017
B.S., Computer Science, Kentucky State University, 2015
Professional Memberships