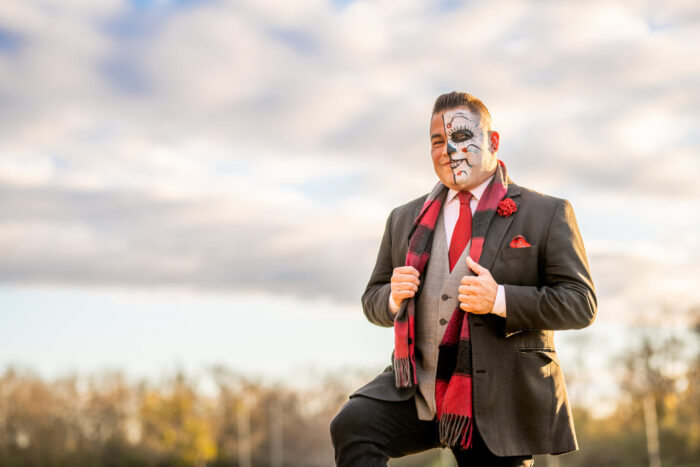 I am motivated by students who attend this university despite the tremendous obstacles that appear before them. My students are beautiful reminders of resilience and we are all humbled by their ability to overcome life's challenges!
Fred Fuentes, Ed.D.
Executive Director of Latinx Programs
President's Office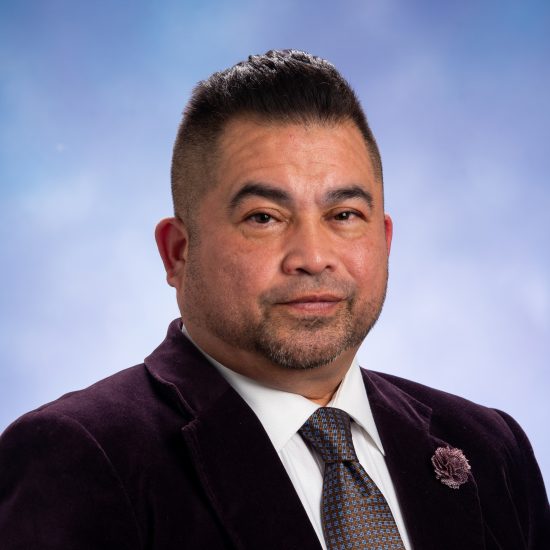 Office
The Welcome Center 159
Related Department
President's Office

Growing up on the west side of Corpus Christi, Dr. Fuentes didn't know he was part of a "minority" group until he left his mostly Hispanic/Latino community and joined the United States Army. He served proudly in four military police operations in Latin America in the early 1990s including Operation Safe Haven. He has met three Medal of Honor Recipients, including SFC Roy P. Benavides and has a commemorative Benavides GI Joe Action figure in his honor. He has made it his mission to empower students, staff and faculty and let them know that there is a place for them on campus and that they will be supported as they work to achieve their professional and academic goals.
A Conversation with Dr. Fred Fuentes
What is your proudest career accomplishment?
While at A&M-Commerce, I have co-created various programs including the Sophomore Year Experience (SYE) in 2012, the Latino American Mentorship Program (LAMP) in 2015, the Latino Staff and Faculty Association (LSFA) in 2020, and the Camino REAL program in 2021.  I do not know of any other university that would have provided empowerment and leadership opportunities to create these life-impacting programs for our university community, aside from this great institution. 
What obstacles did you overcome in the past or are you working to overcome to achieve a personal or professional goal?
I am a first-generation college student. Each person that self-identifies as "first-gen" knows the impact that a college career has on their pathway to personal success. I am humbled to have honorably served in the U.S. Army, which provided me with the tremendous resources to earn my college degrees and the mindset to never quit. As first-generation students and professionals, many of us do not always know the right pathways, the right strategies or the right language, but we have the determination to change the narrative of success while ensuring that we stay grounded and connected to serving our communities. This has fueled me to empower more first-generation students and professionals to their own pathways to success and achievement! 
Tell us about your family.
My family is my everything. They are the reason I strive to be a better person. They are my motivation to succeed and to overcome life's obstacles. They encourage me to empower others and to serve my community. Without my family, nothing would matter. The sunrises and sunsets would only be changes in a day. With my family, I am whole. They are daily reminders of love, sacrifice and the opportunity to influence change. The privilege of sharing beautiful sunrises and sunsets with my family makes everything in between those events worth it!  
Who inspires you?
I am inspired by women who have overcome obstacles to succeed! I think we are all inspired by "traditionally-minoritized" groups such as women. My daughters, Belén Alexis and Ariana Rose are the new generation of those women who will impact this great nation! Belen is the age of your average incoming freshman, and she has experienced so much in life. She's naturally intelligent, poised, culturally aware and serious about creating her own pathway to leaving a legacy. She's not only smart, but she's also beautiful and very thoughtful, I love that about her. Ariana is a beautiful, elementary gifted and talented student who loves school, art, music, dance and science! She loves her big sister and will soon publish her first children's book with her twin brother!
Educational Background
Ed.D., Educational Leadership, Texas A&M University-Commerce, 2013
International Health Leadership Certificate, Harvard School of Public Health, 2007
M.S., Community Counseling, Texas A&M University-Corpus Christi, 2005
B.S., Criminal Justice, Texas A&M University-Corpus Christi, 2002
A.A., Criminal Justice, Del Mar College, 2001
Research Interests
Self-Anglicizing of names for Latino populations
Community and university resources for transitioning veterans & first-generation students
Public health topics that affect indigenous youth
Related News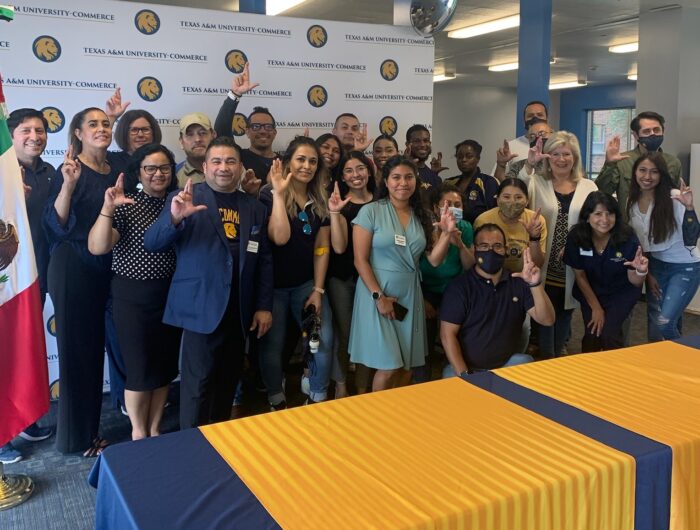 TAMUC Partnership with Mexican Consulate Provides Vital Assistance to more than 1,000 People
A recent partnership between Texas A&M University-Commerce and a consulate office of the nation of Mexico provided much-needed assistance to more than 1,000 people over five days. The partnership saw nine Mexican government officials set up shop in A&M-Commerce's Smith Residence Hall from June 7-11. The remote consulate office provided services to Mexican nationals living […]
Dr. Fred Fuentes, executive director for enrollment management at A&M-Commerce, will present "Borders, Bridges and Bad Hombres: The stereotypes and realities of being LatinX in 2020" at the National Diversity in Leadership Conference in Cambridge, Massachusetts. His presentation will be held at the prestigious Harvard University, where Fuentes says he will hope to open some […]