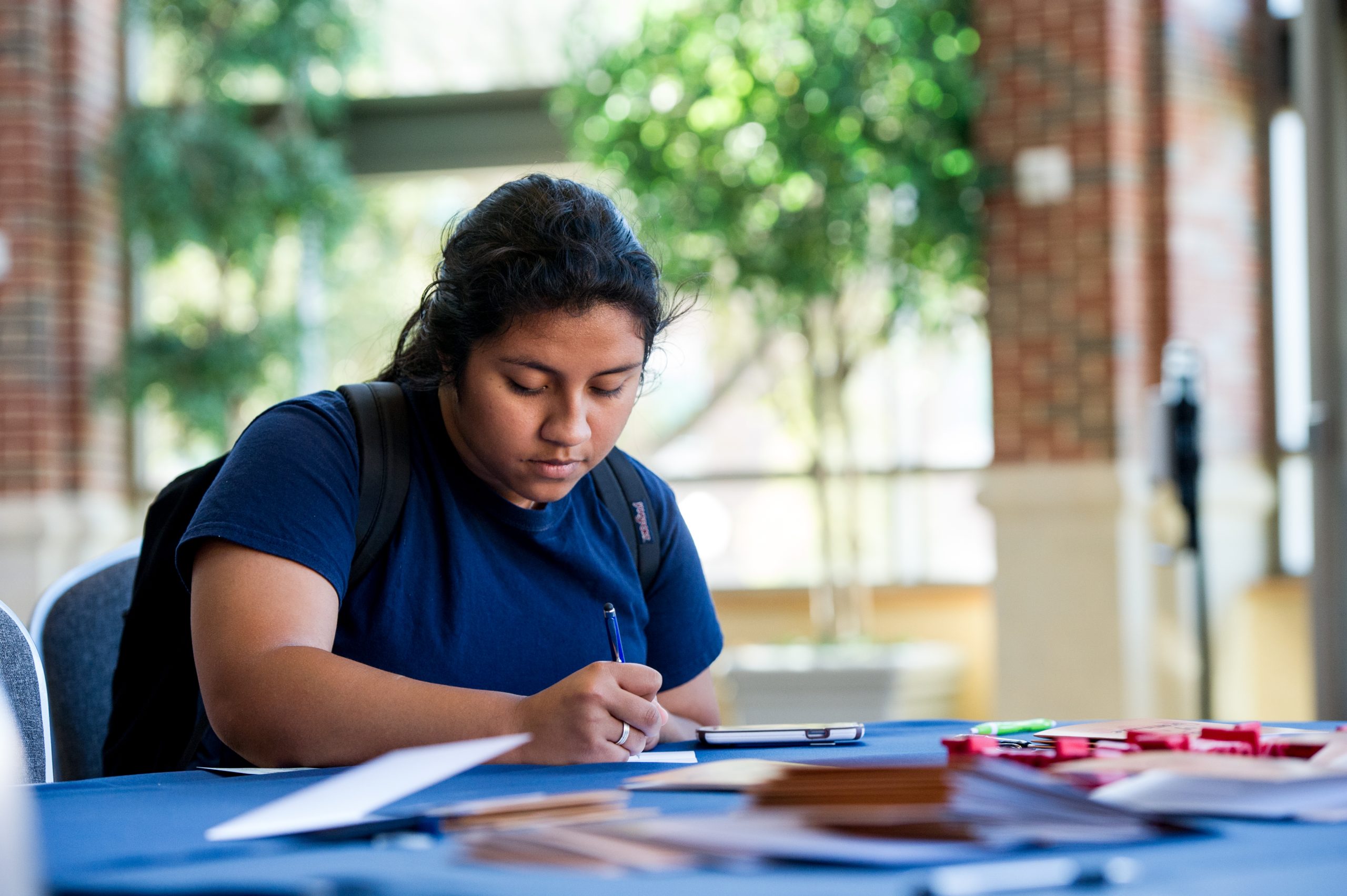 Second Language Writing and Technology
Understand the impact of new technologies on second language acquisition and writing.
Abstract
New technology in the digital age has been revolutionizing the ways of our communication and knowledge construction, and dramatically changing the landscape of second language writing. New writing tasks emerge in L2 contexts, such as digital multimodal composing, computer-mediated collaborative writing, teachers' multimodal feedback, online peer response, automated writing evaluation, and corpus-assisted writing and learning. The research team in the Applied Linguistics lab endeavor to understand the nature of writing that takes place in the digital environment and to explore the impact of new technologies on writing processes, products, and language writing development.
Featured Publications
Gibbon, J., & Li, M. (2021). Review of doctoral research on second language writing and technology in the USA (2010-2019). Language Teaching, 54, 273-291.
Li, M. (2022). Researching and teaching second language writing in the digital age. Springer International Publishing.
Li, M., & Kim, D. (2016). One wiki, two groups: Dynamic interactions across ESL collaborative writing tasks. Journal of Second Language Writing, 31, 25-42.
Li, M., & Pham, Q. N. (2022). Three heads are better than one? Students' digital multimodal writing completed collaboratively vs. individually. Language Teaching Research.
Li, M., & Storch, N. (2017). Second language writing in the age of CMC: Affordances, multimodality, and collaboration. In N. Storch & M. Li (Eds.), Second Language Writing in the Age of Computer Mediated Communication. Journal of Second Language Writing, 36, 1-5.
Li, M., & Zhang, M. (2023). Collaborative writing in L2 classrooms, a research agenda. Language Teaching, 56, 94-112.
Li, M., & Zhu, W. (2017). Explaining dynamic interactions in wiki-based collaborative writing. Language Learning & Technology, 21(2), 96-120.
Zhang, M., Gibbons, J., & Li, M. (2021). Computer-mediated collaborative writing in L2 classrooms: A systematic review. Journal of Second Language Writing, 54, 100854.