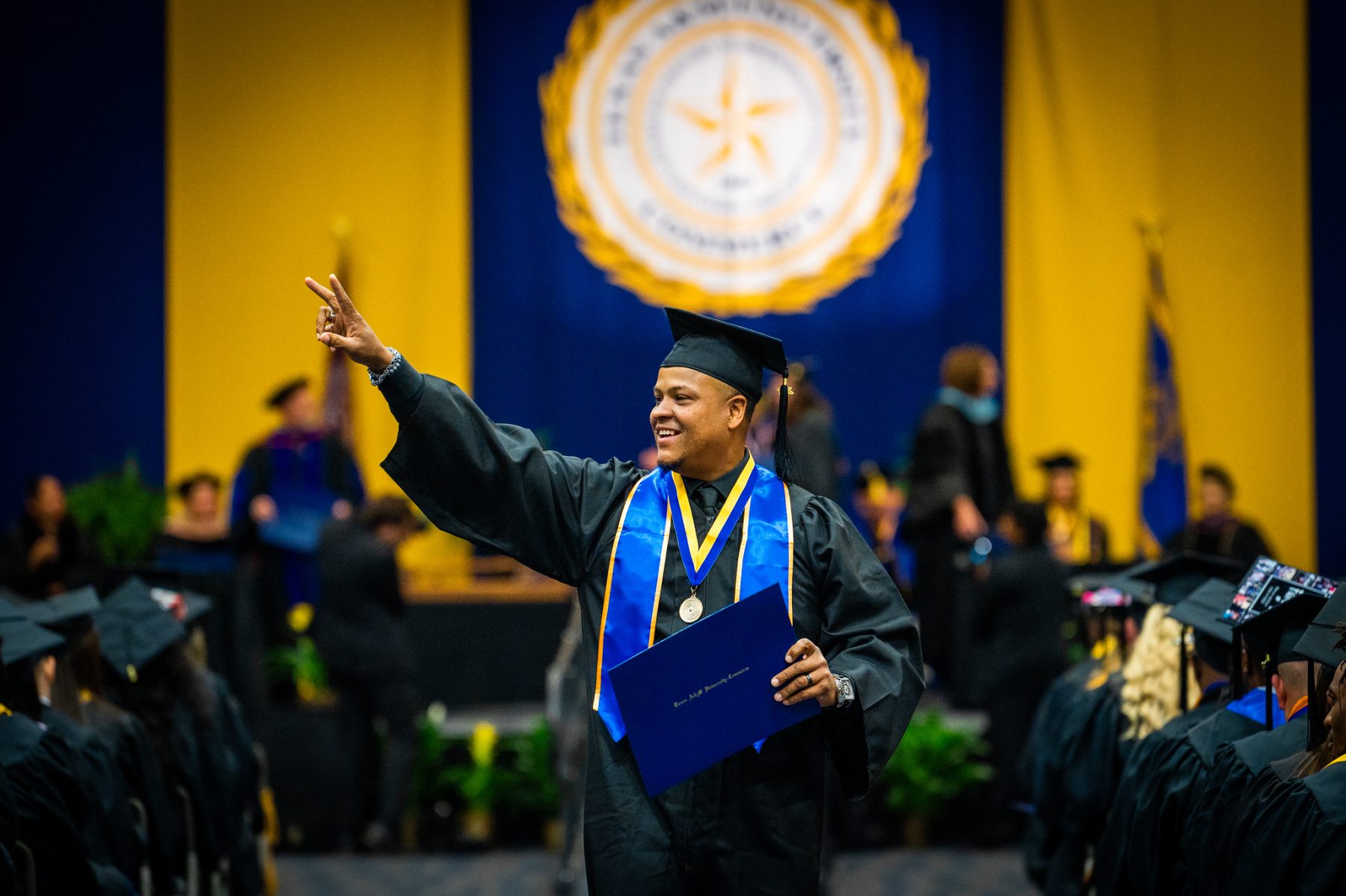 Short-Term Loans
Funding Your Future
The A&M-Commerce Institutional Loan program offers two types of short-term loans: Tuition Loans and Leo Personal Loans.
Tuition Loans:
Tuition Loans pay the full amount of tuition/fees only and cannot be used to pay housing or other university charges (including UPD traffic tickets).
Tuition Loans can cover course fees as well but not late registration fees.
Students do not receive a check with this loan. Credit is made to offset tuition/fee charges.
Applications for Tuition Loans must be submitted by the 20th class day for fall/spring terms and the 15th class day for summer terms.
Tuition Loans are accessed online through MyLeo.

Log in to MyLeo and click on LeoPay. Go to the Payment Plans tab. You will see the option to select the Tuition Loan or the Installment Plan.
The Tuition Loan option does not require a down payment, but you will have to pay a $35 processing charge at sign-up. There are no interest charges associated with the Tuition Loan option.

Tuition Loans cannot be used for courses offered through Colloquy Global E-Learning (MS-GBEC) or for Academic Partnerships programs including MS-Applied Criminology, BS-Business Administration, Masters of Education or Doctor of Education.
Leo Personal Loans:
Leo Personal Loans are offered to students each semester to help cover books, supplies or other related expenses.
Loans are capped at $400 per term ($200 in mini-terms and summer semesters).
Support documentation may be required with your application.
If you have set yourself up for direct deposit refunds, your Leo Personal Loan will be disbursed to you that way. Otherwise, your loan will be disbursed by check and will be available within two to three working days.
Leo Personal Loans cannot be disbursed before the first-class day of the semester.
Leo Personal Loans do not accrue interest but a $35 processing fee is required. The processing fee must be paid before the loan application can be processed.
View the Spring 2019 Leo Personal Loan application form
Completed application forms can be faxed to 903.468.6048 or scanned copies can be sent by email to

[email protected]

. You can also deliver applications in person to our payment windows in either the McDowell Administration Building or the One Stop Shop.
Eligibility for short-term loans:
1. Must be enrolled in the given term.
2. Must be in good standing with the university.
3. Limited to one emergency loan or one book credit per semester.
Important Disclaimers:
Submission of an application does not guarantee approval. Loan funds are limited and we may not be able to accommodate all applicants even if eligibility requirements are met.
Students are limited to one emergency loan or one book credit per semester.
Exceptions to eligibility guidelines or loan procedures will be made strictly at the discretion of the university.
The university reserves the right to deny loan approval to any student based on past payment performance or other factors that negatively impact credit risk.
Contact Student Accounts at 903.886.5050 or

[email protected]

for more information or refer to information on the main Student Accounts page for current updates.
Students may not borrow against future financial aid distributions and Leo Personal Loans cannot be used to pay UPD tickets or other university charges.
A $25 late charge and a registration/transcript hold will be assessed on all past due loan accounts.