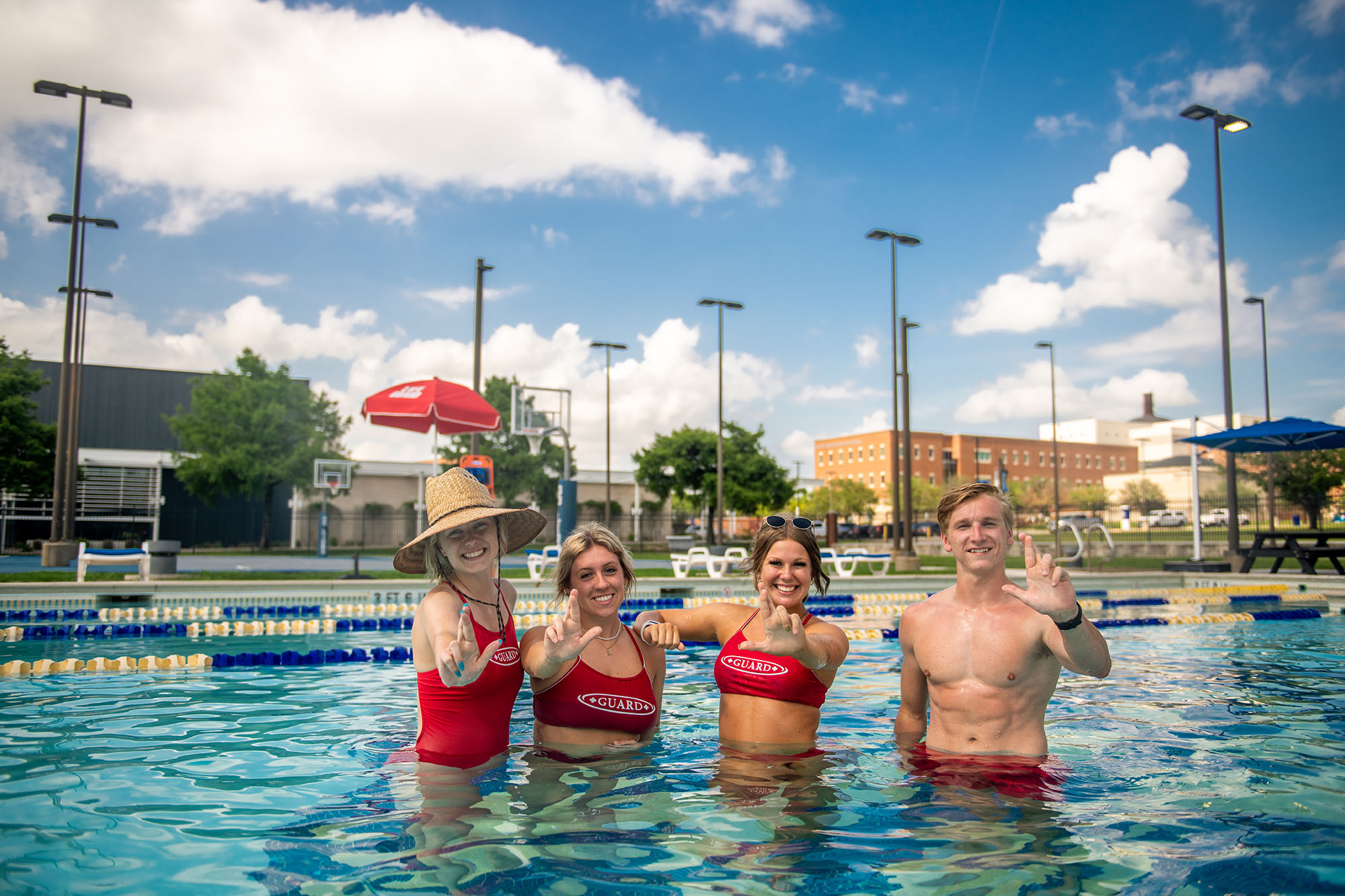 Earn Money, Gain Experience
Support yourself while learning valuable work skills during your time as a student at A&M-Commerce.
Undergraduate Work Study
The Work Study program is a need-based financial aid program. You must complete a FAFSA or TASFA and demonstrate financial need to qualify for Work Study. The program enables you to decrease the costs of attending Texas A&M University-Commerce and reduce overall student debt while you develop employment skills and build your resume.
You are awarded funds based on eligibility, your response to the FAFSA or TASFA work study question, and available federal and state funding.
Work Study Process
Follow these steps if awarded Work Study to complete the process.
Step 1: Log on to MyLeo to accept the Work Study award and click the link to the training.
Step 2: Complete the Work Study Training (course #2112468) and permit request (link found within the training). A work study permit will be emailed to you upon completion.
Step 3: Find employment! Discover available job opportunities at Hire A Lion. Once hired, additional paperwork is required by Human Resources. Please direct questions to your supervisor regarding these and other general employment issues.
Payment of Work-Study Earnings
Your accepted Work Study award indicates the maximum amount you may earn during the semester and academic year. You will be paid bi-monthly and can choose to pick up your check at the cashier's window in the McDowell Administration Building (BA) or have it directly deposited to a bank account.
Continued Eligibility
Work Study eligibility varies by year. You must maintain satisfactory academic progress and renew your FAFSA or TASFA each year to remain eligible. Completing the FAFSA or TASFA by the priority deadline (January 15) provides the best chance of Work Study eligibility.
FAQs
Work Study FAQs
What if I don't use all of my money?
If you do not use all of your funding, it is NOT saved. In fact, we encourage you to use as much of the money as you can because if you don't, the federal government reduces the money it gives us because our students don't earn it all.
Why haven't I been awarded work study after marking "yes"?
Work Study is awarded on a first-come, first-served basis. Be sure to submit your FAFSA application by the priority deadline to be considered. You can email [email protected] to request to be added to the waiting list.
Why am I only getting minimum wage?
The department determines how much you will get paid. Theoretically, they pay you based on the position you have. Positions with greater responsibilities can pay more than minimum wage.
How will I get paid?
You must submit your hours worked through Workday located in your Single Sign-On (SSO) account found at sso.tamus.edu. To log on you need to know your UIN which is issued by the Human Resources Office. If you do not submit your timesheet by the date required, you may not receive a check for the pay period.
Why didn't I get my work permit?
You need to be sure that you have completed the Student Worker training that is assigned to you in your MyLEO. On the last slide of the Student Worker Training, please complete the Permit Request Form and your permit will be processed by Financial Aid and you will be eligible to apply for work study jobs in HireaLion (also known as Handshake). Permits are issued 7-10 business days after you have submitted your permit request form.
Can Work Study be turned into a loan?
A work study award will not automatically be turned into a student loan. If you prefer to have a loan instead of employment on campus and earned funds, you will need to contact a Financial Aid Advisor to discuss available options based on your cost of attendance budget. You can also email [email protected] or [email protected] to request a review of you account.
How much money have I made so far?
You can only earn up to your awarded amount as specified in your award letter and on your work study permit card. You can see how much you have made in a year via logging into your Single Sign-On (SSO) account found at sso.tamus.edu. To log on you need to know your UIN which is issued by the Human Resources Office. View this information in the Payroll Data tab.
Do they take taxes out of my check?
This question is best answered by the professionals in the Human Resources Office. This can also be viewed on your Single Sign-On (SSO) account found at sso.tamus.edu. To log on you need to know your UIN which can be released via the Human Resources Office.
Can I change jobs during work study?
Yes, we suggest that you provide at least a two weeks notice to your current supervisor if you plan to leave your position. Your new employer will need a copy of your work study permit and will need to complete the Hiring Notification Form. There is a link found within the work study permit email.
How many hours can I work per week?
The maximum number of hours per week you can work is an average of 19 hours per week while classes are in session. If your department allows it and you have sufficient work-study funds available, you may work up to 40 hours during the fall, spring and summer semesters, but only if you are going to be enrolled in the summer semester. The actual number of hours will depend on your work-study award.
When is the last day I can work?
This information is located on your work study permit. Write it down when you get the permit.
When is the first day I can start work?
You may begin working, with an approved permit, on the first day of the term in which you are enrolled.
Can I work in two locations?
The Office of Financial Aid and Scholarships does not recommend that you have more than one on campus position at a time. However, no matter the situation, you are only eligible to work up to 19 hours a week and not during class time.
What if I can't earn my entire award?
If you realize relatively soon that your class schedule will keep you from earning your entire award, we encourage you to give back any funding you cannot use so that someone else can have the chance to use it. If you don't use the entire award, the federal government reduces the money it gives the university because our students didn't earn it all.
Student Worker OPPORTUNITIES
The student worker program is designed to help you support yourself while learning valuable work skills. You learn positive workplace behaviors and useful skills as you gain valuable work experience. Student workers are employed to fill positions in a variety of campus departments. Your job duties can vary significantly depending on the role to which you are assigned. Qualifications include excellent time management and strong organizational skills.