How to Move Closer to Your Career Goals This Semester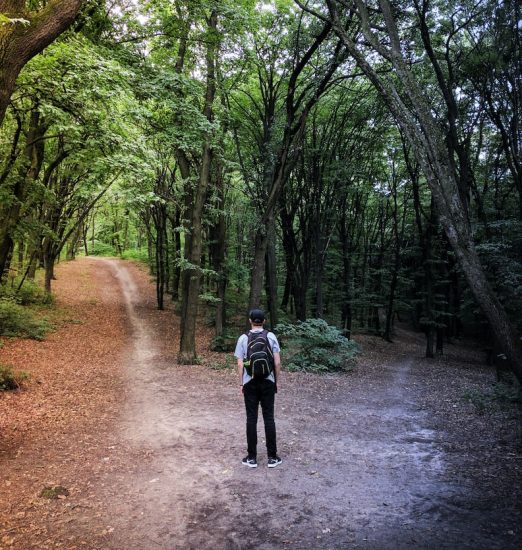 Career development is a journey. It's the process of exploring what you enjoy and don't enjoy, what you're good at and passionate about. It involves developing the skills you need to launch a career you love.
Tami Bishop and her team in the Office of Career Development at Texas A&M University-Commerce are on a mission to walk beside students on this journey, helping them plan and prepare for their dream careers.
Bishop shared five impactful things you can do this semester to take steps toward your dream career:
1. Visit Walk-In Wednesday
Every Wednesday, representatives from a featured regional company set up in the Rayburn Student Center Atrium from 11 a.m. to 1 p.m. During the informal event, you are invited to stop by to chat and ask questions. The event allows you to explore various industries and job possibilities in a casual, approachable setting. It can help you connect with industry professionals and learn about possible career paths. The visitor schedule for 2023 includes Travelers Insurance, Fastenal, Koch Industries, PepsiCo, Eaton, Oncor and Toyota.
2. Explore your career options
If you are a student, you have free access to Focus2, a career exploration tool that can help you pinpoint your strengths and interests and match them to possible careers. Once you have selected a potential career, the Focus2 program guides you toward the appropriate degree path at A&M-Commerce. If you have already selected your major, the program can suggest possible jobs within your major with national salary ranges.
3. Create a standout resume
The most effective resumes are written in formats that are applicant-tracking friendly. Through one-on-one consultations, Career Development can help you keep up with new trends in resume writing to ensure your resume gets noticed.
As an A&M-Commerce student, you also have free access to Big Interview, a service that provides resume feedback. The service analyzes several aspects of your resume and offers suggestions to help you create a resume that will attract the attention of potential employers. For instance, Big Interview scans your resume using AI technology and checks for important keywords that may be flagged for the job you're seeking.
4. Perfect your interview skills
Big Interview also lets you practice interviewing for specific job categories. Using advanced AI technology, the program critiques your interview skills—including your mannerisms, word choice and eye contact—and provides feedback to help you become a stronger interviewee. Practice makes perfect!
5. Complete an internship
The Career Development office helps connect employers with student interns through the Handshake portal. Employers post internships on Handshake, where students can apply. Bishop emphasized that internships help you develop your professional skill set through hands-on practice, which makes you more employable. Internships also help you create professional connections that are beneficial throughout your career.
---
According to Bishop, students often wonder when it's the "right time" to begin their career development journey. She advises them to start early.
"Come visit us in the Career Development office during your freshman year if you can," Bishop said. "Planning your career is a journey. You may adapt and change your plans along the way, and that's okay. It can take time to figure out what you want to do and to prepare, so the sooner you can start exploring, the better," she said.
Find more career tools in the Office of Career Development. The office is located at the top of the stairs on the second floor of Waters Library. Or email [email protected] and ask about the next step you should take on your career development journey.
Photo by Vladislav Babienko on Unsplash